Are you ready for all of the warm drinks this winter? I think the one thing that makes winter tolerable is the fact that you can have drinks like Peppermint White Hot Chocolate! There's just something about peppermint and hot chocolate together that makes me squeal with delight.
100 Days of Homemade Holiday Inspiration continues with Day 55! Each day we are inspiring you with  recipes, decorating ideas, crafts, homemade gift ideas and much more!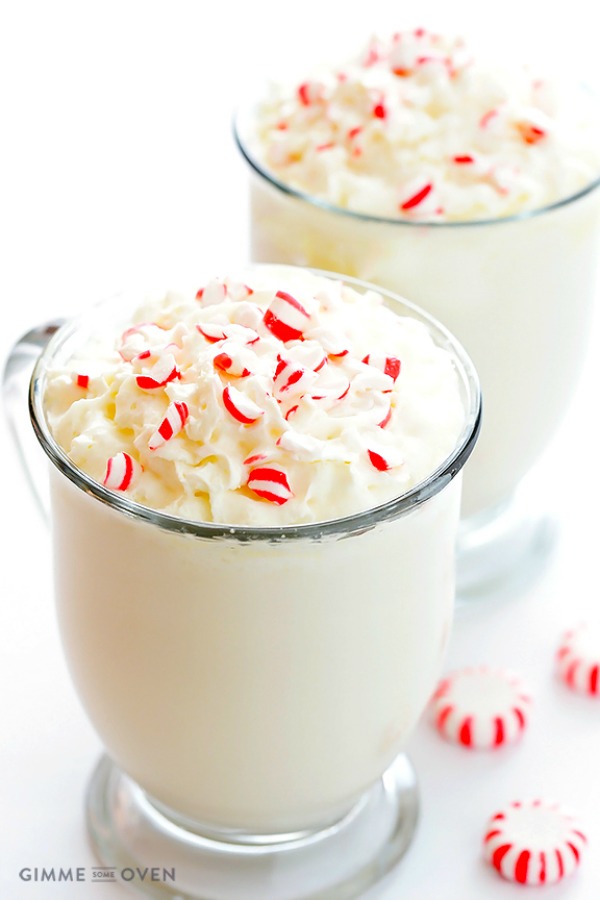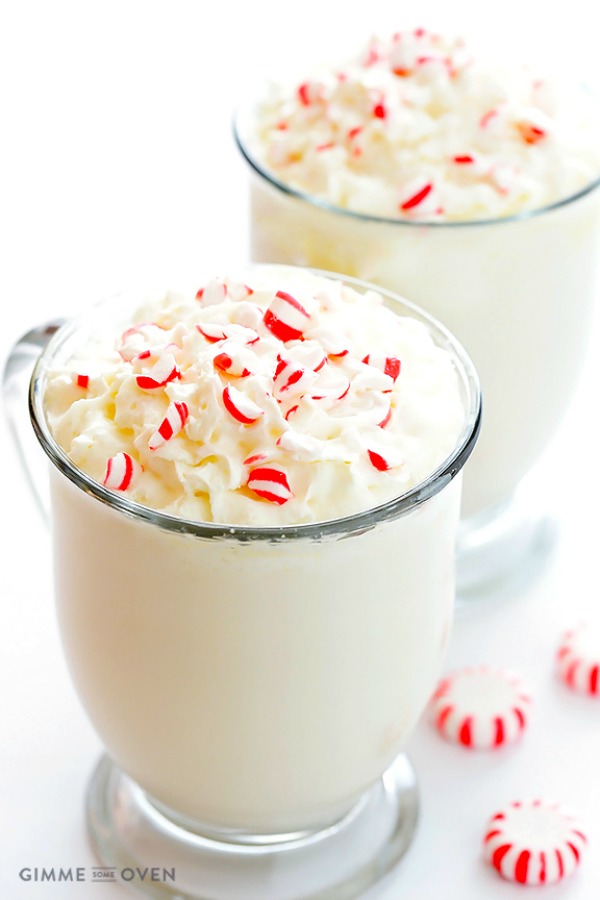 I don't know about you, but this is one inspirational drink that gets me excited and ready for the holidays. Coffee is great, but in order for one to be ready for the holidays, they have to bask in the deliciousness of a drink like this. And when you look at how easy it is to make Peppermint White Hot Chocolate, you will be super excited. I am a firm believer that things should be really simple, enjoyable and delicious and this drink fits the bill. If you're not a lover of all things peppermint, you will be after you make this drink your go-to this holiday season!
Find this Peppermint White Hot Chocolate recipe from Gimme Some Oven by clicking the link below…
Sign up to receive a daily email full of Holiday Inspiration