S'mores Frappuccino: Starbucks Copycat Recipe
S'mores? In a glass!? Say it isn't so!  The S'mores Frappuccino: Starbucks Copycat Recipe is a delicious, refreshing and perfect for the summer weather! — It's really a s'more in a glass. I promise!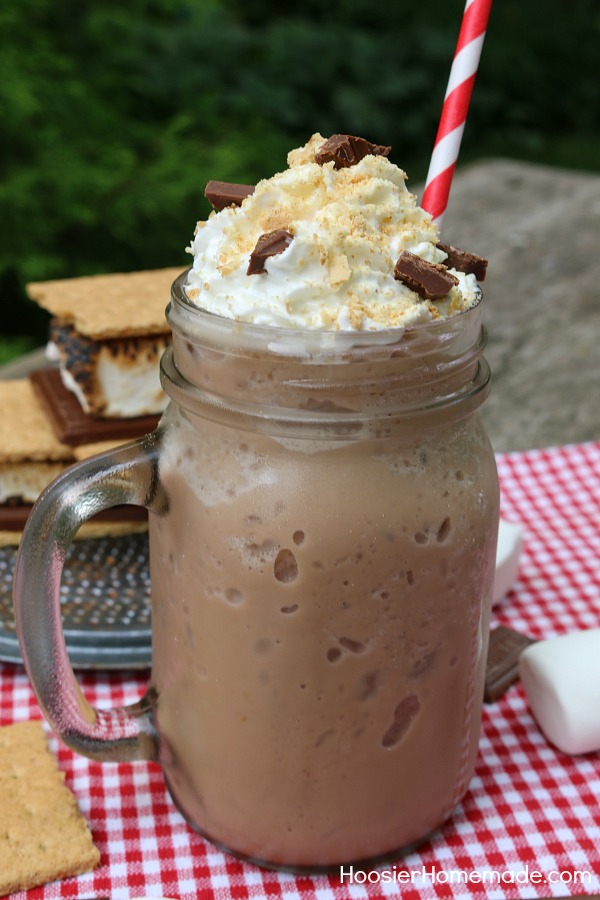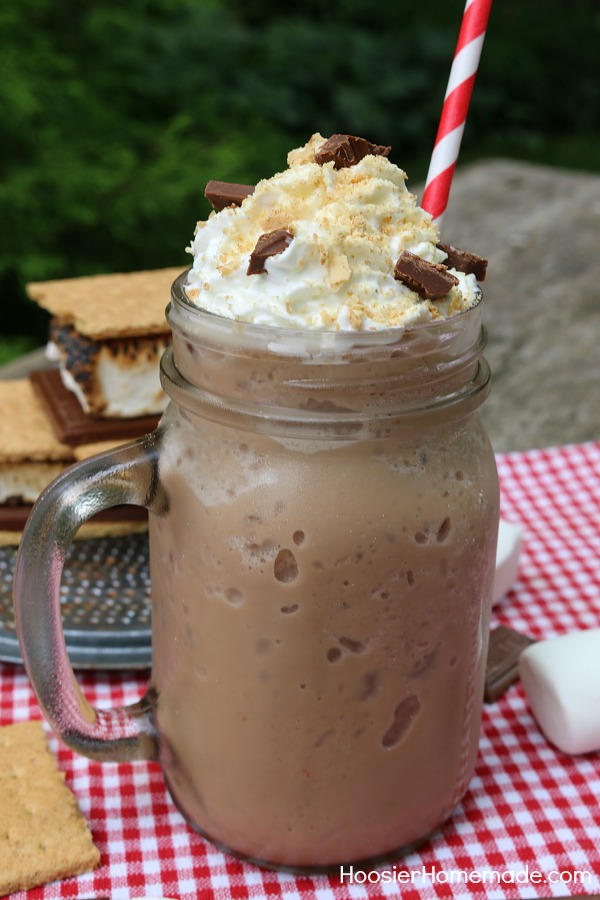 Who doesn't love a s'more? I know I do. The perfect combination of marshmallow, chocolate and graham crackers. But, summer was just a little too hot this year for a campfire, so I decided that it was time to take matters in to my own hands- by making a drinkable s'more. I really love Starbucks and their S'mores Frappuccino but they're rather expensive and I wanted something on the spot while also saving money. Besides, homemade things have always been a favorite of mine and with this recipe I could whip up a delicious frappuccino without ever having to leave home!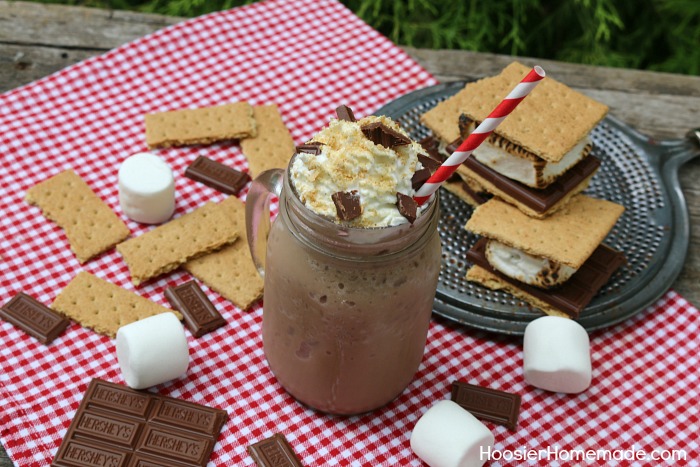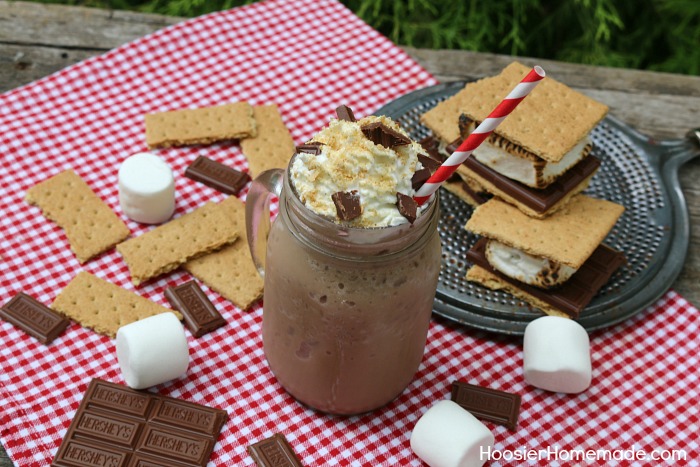 Iced coffee has always been one of my favorite drinks; especially during the summer. I used to work in a place that had a Starbucks inside, so I would take advantage of my discount and snag a drink every chance I could. But now that I've branched off in my own direction to fulfill my passions, I can't do that anymore. So, why not make my own? This drink is basically one big liquid s'more; and I love it! It's a bit less messy than the solid counterpart, so it can be enjoyed in more places than regular s'mores. No need to worry about the mess!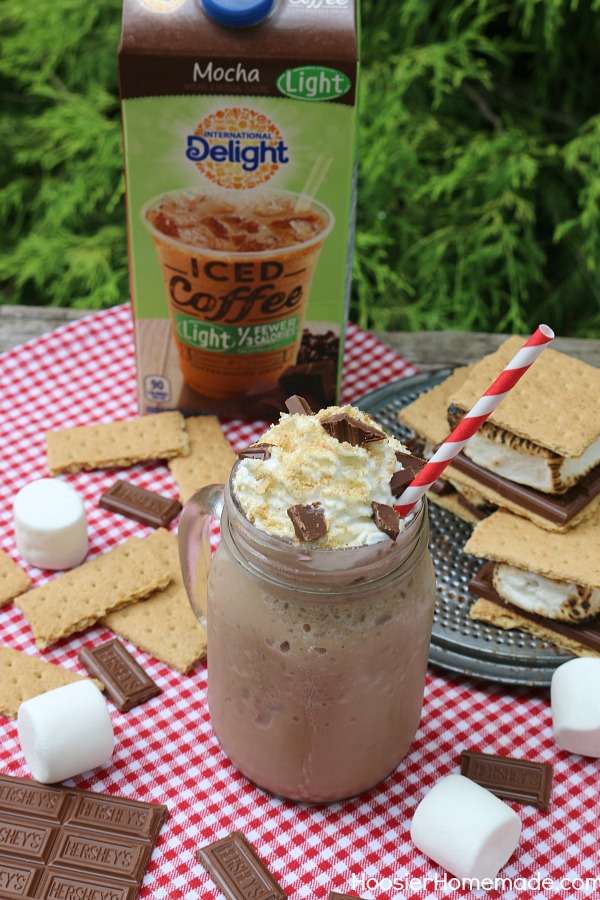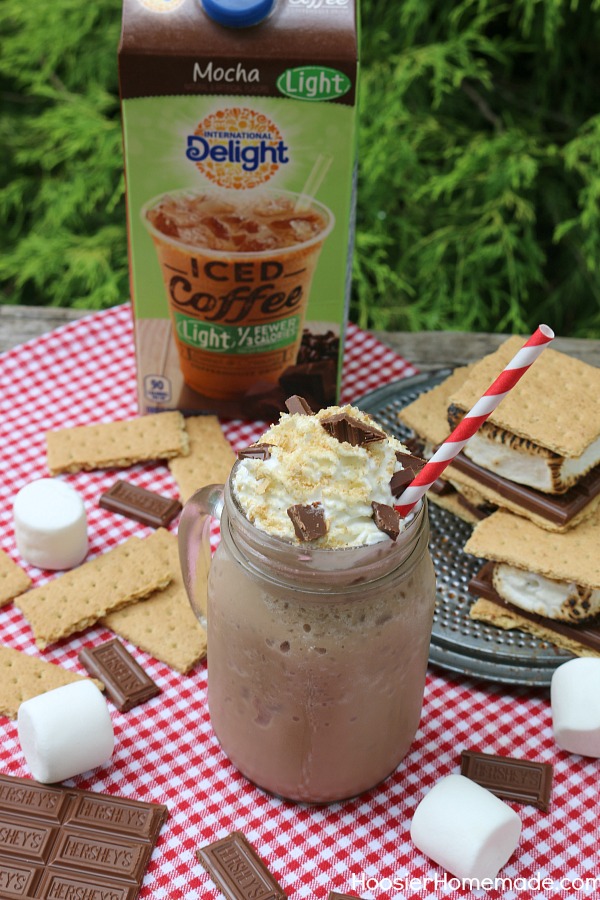 The frappuccino was simple to make thanks to International Delight and their pre-made Mocha Iced Coffee. This was perfect for what I was trying to achieve! I just needed to add some extra ingredients to it. So, I looked at what made a s'more and went to work! To add the marshmallow taste, I heated up a marshmallow in a bowl in the microwave. When microwaving the marshmallow, Andrew put it in for a little too long and it expanded up and over the edges of the bowl! I thought it was going to explode but luckily it shrunk back down when we stopped the microwave and took the bowl out. It was fun to see but also terrifying when I thought it would make a mess. Once it was softened, I added it to the blender with the iced coffee, cocoa power, and ice! Garnish with graham cracker crumbs and you are good to go! A fun and delicious recipe!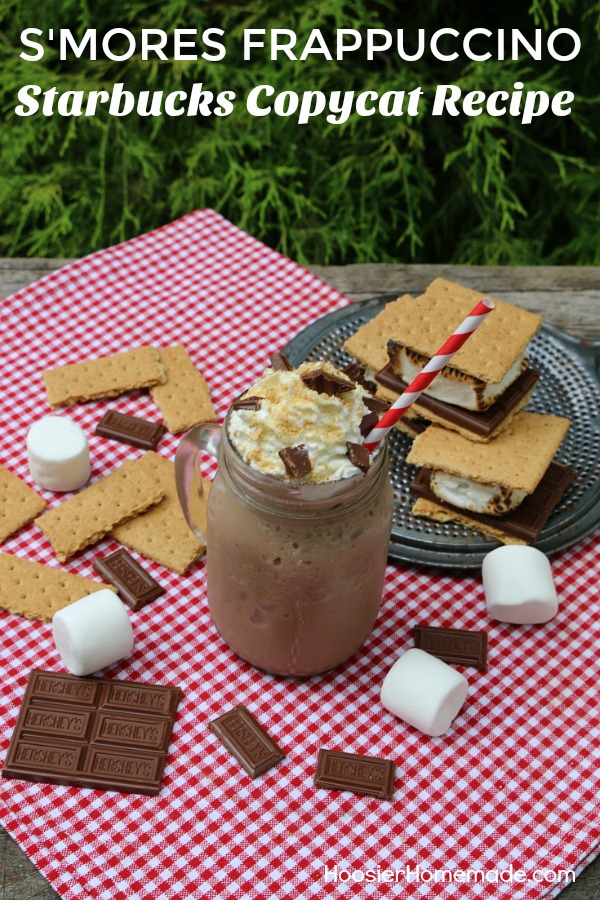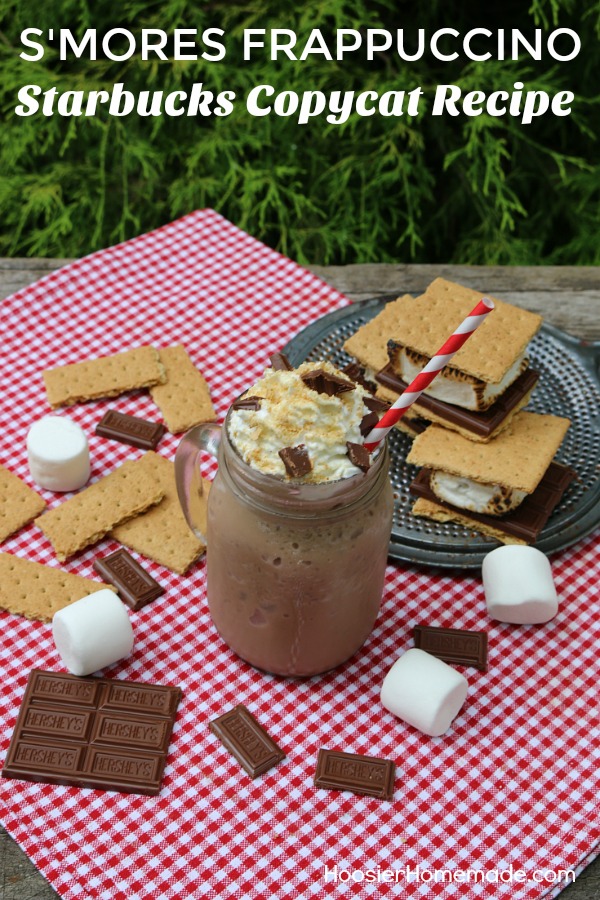 Want more fun summer drinks? Check here for our other recipes!
For giveaways and coupons, sign up for the International Delight Newsletter. It's FREE!
And for more recipes, follow International Delight on Pinterest, Instagram, Twitter and Facebook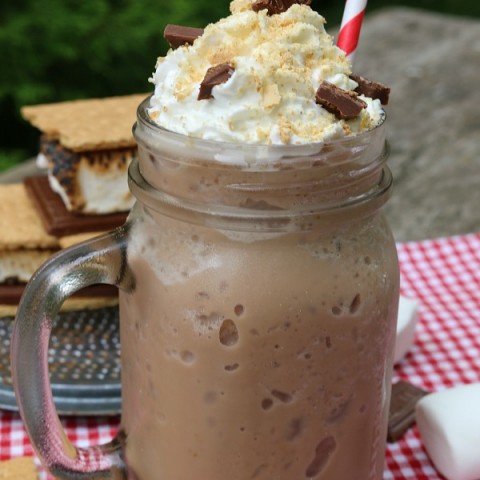 S'mores Frappuccino: Starbucks Copycat Recipe
Do you LOVE S'mores? Love Iced Coffee? Well I have a treat for you! This S'mores Frappuccino Recipe is just like Starbucks but without the high cost!
Ingredients
1 cup International Delight Mocha Iced Coffee
2 large marshmallows
1 teaspoon cocoa powder
2 cup ice
2 graham crackers, crushed
Whip Cream
Chocolate Bars
Instructions
Add Iced Coffee, cocoa powder and ice to the blender
In a small bowl, heat marshmallows in microwave for 30 seconds
Add marshmallows to blender
Blend until smooth
Pour into glass
Garnish with whip cream, crushed graham crackers and chocolate bars
This is a sponsored conversation written by me on behalf of International Delight. The opinions and text are all mine.