So, I'm a little behind, but I still wanted to give a shout out to the great sponsors, referrers and  few highlights with you all! I have missed going back and seeing all the goodies around here each month, so I decided to bring back the Monthly Favorites Post!
My Favorites ~ Your Favorites ~ Top Referrers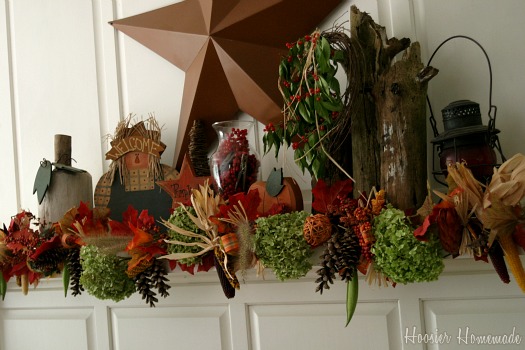 My Favorite…Fall Mantel & Garland
I had a great time putting together the garland with items from the yard and things I had on hand. And the jar with berries and clothespins is my favorite!
Your Favorites…
Top Referrers…THANK YOU!
And now…another look back at all the Cupcake Goodness!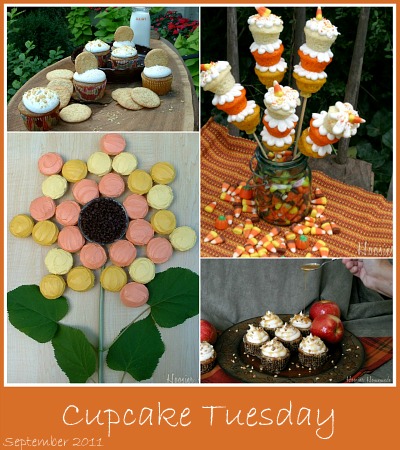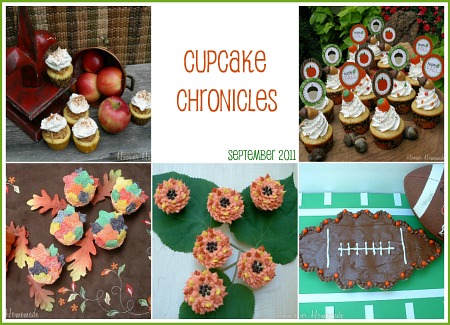 Shared in Cupcake Chronicles Newsletter
Apple Pie a la Mode Cupcakes
Autumn Leaves
Sunflower Cupcakes
Football Cupcakes
What's happening in October?
Well, since October is already a week old, you probably already know that I'm sharing Halloween goodies all month. We also have some awesome giveaways planned for you, the 1 Year Anniversary of Cupcake Chronicles and the launch of my first Cupcake eBook!! YAY!