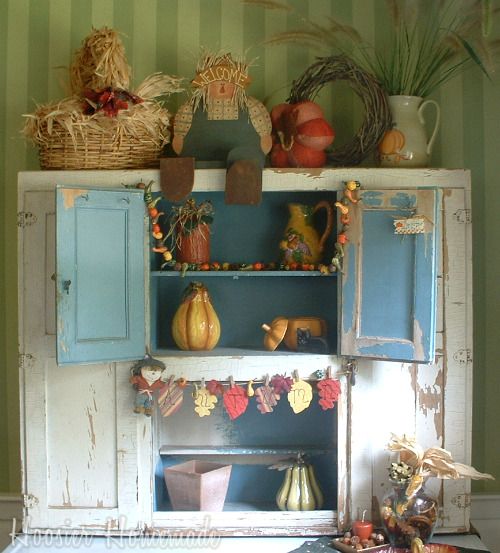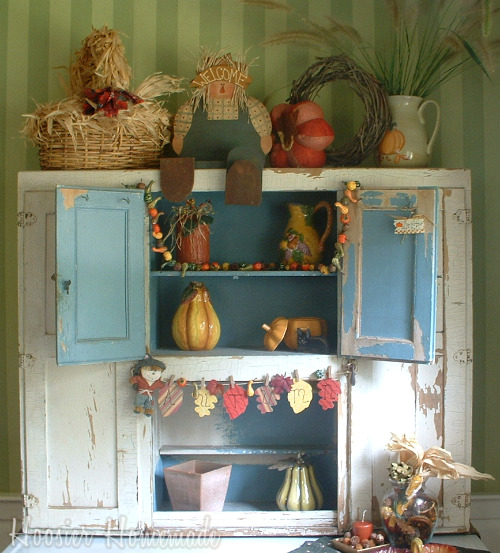 My Hoosier Cabinet is one of the treasurered gifts I received from my Father-in-law. Next to our Mantle, the Hoosier is my favorite piece to decorate. I love the chipped paint, the country blue on the inside and even the door that's falling off. Fall, next to Christmas is my favorite season to decorate for. I love all the rich colors and textures Fall has to offer.
On top, I placed large items, a basket with straw on it, a wooden scarecrow and a pitcher filled with grass from the yard. Then to accent those, I added a stuffed pumpkin that I made years ago and a grapevine wreath.
On the shelves, I added some of my ceramic Fall pieces, a wooden pumpkin and a gourd garland.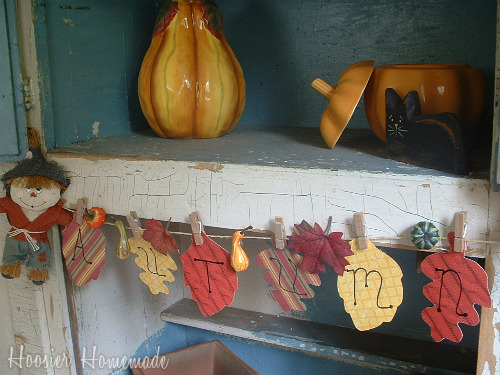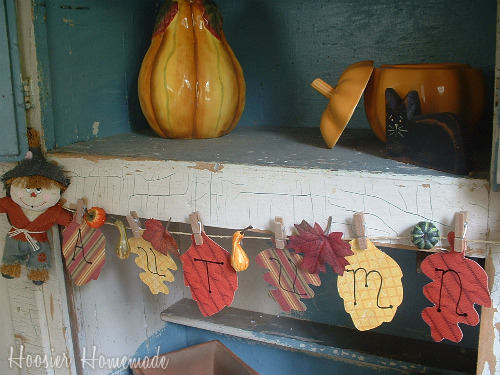 I made another garland, this one was much easier than the one for the Mantle. I used twine, cookie cutters, scrapbook paper, small gourds from the garland that I used on the shelves and the same tiny clothespins that I used on the Pinwheel Garland.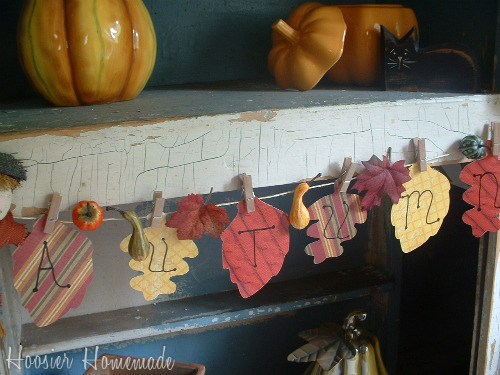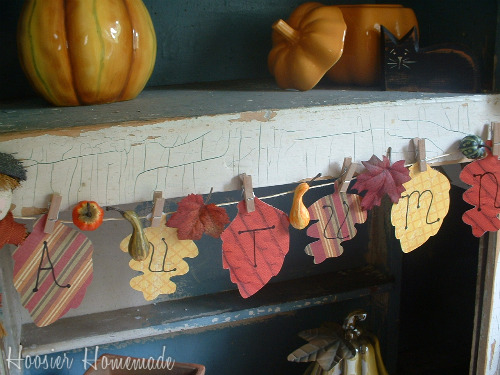 Using the same method that I used to make the Shamrock Garland, I placed the cookie cutters on the back of the scrapbook paper and traced around them, cut them out and added the letters on with a fine tip Sharpie. I hot glued on the mini gourds and leaf, and tucked in a little scarecrow on the end.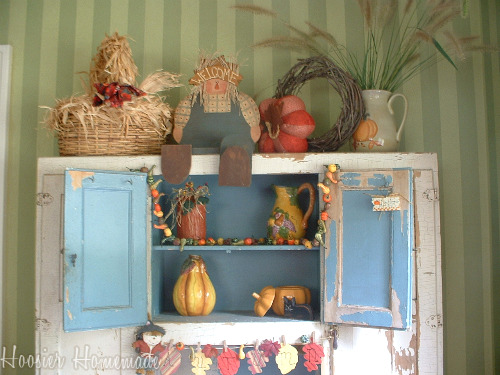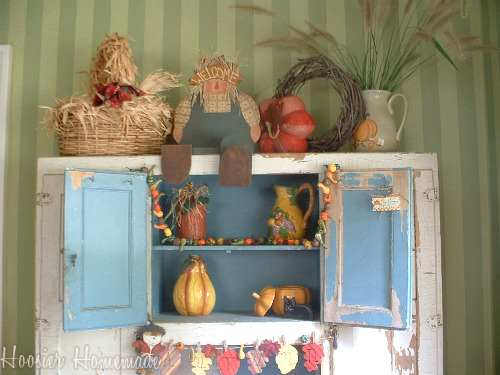 Have you started decorating for Fall? Share with us!
Linking to…Fall Nesting Party, Transformation Thursday, Fall Party at The Lettered Cottage