Fall Mantle ~ How to Decorate
Crisp cool air.  Apples. Indian Corn. Sunflowers. Pumpkins. Leaves…
Next to Christmas, Fall is my favorite time of the year to decorate the house. And yes, I'm one of those crazy ladies (just ask my husband) that totally re-decorates for each season and holiday.
Our Living Room, mostly because of the Mantle, is my favorite room in the house. We've lived in our home for 2 years now, and the Mantle has seen lots of decorating. One of these days, I'll have to do a post, on all the different Mantle decorations, but for today…I'm sharing our Fall Mantle.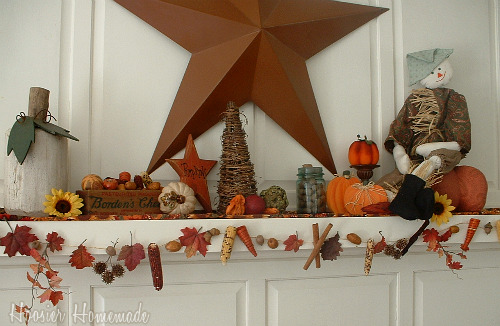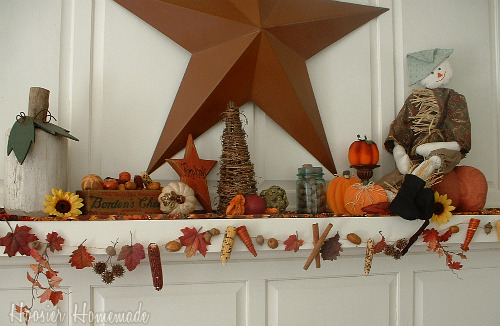 I love the colors of Fall, the browns, oranges, rust, yellows. All the rich, warm tones makes your home feel comfy and cozy.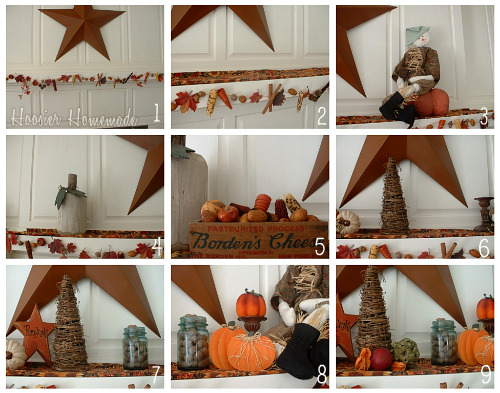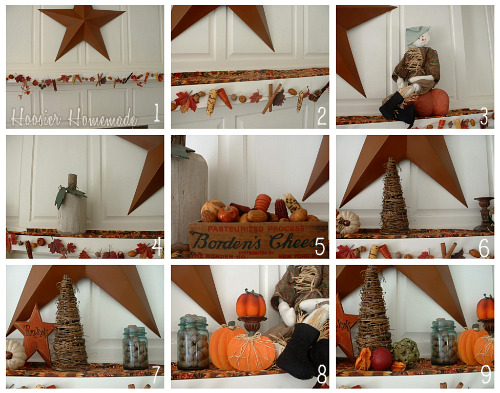 I started by making a Fall Garland, be sure to stop back within the next couple days for a Tutorial on how to make one yourself Update: head on over and learn how to create a Garland yourself
To add a little color, I added a piece of Fall fabric
Then starting with the largest items on the ends, I added Mr. Scarecrow, one that I made several years ago
And a chunky pumpkin
In a small wooden box, I added some Indian Corn, nuts and acorns. It ties it into the Garland
A small ivory colored pumpkin from Dollar Tree, and a grapevine tree, for texture, and a candle holder for height
One of my favorite Aqua Mason Jars filled with acorns that I picked up off the ground and a wooden star with Pumpkins painted on it
A couple smaller wooden pumpkins and a fabric pumpkin sitting on top of the candle holder for height
Filling in with smaller items, like dried pods and seeds
Using a variety of items, all within the Fall color scheme, works. By using unusal items like the grapevine tree and the Aqua Mason Jar filled with acorns, it adds texture and a little surprise to the Mantle.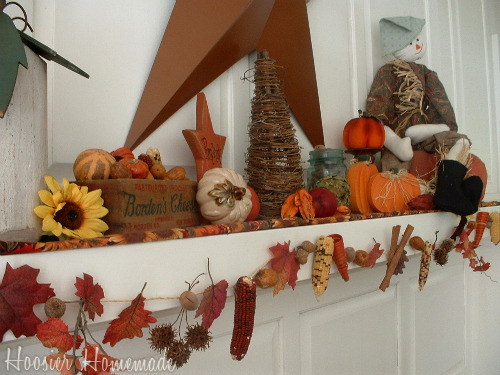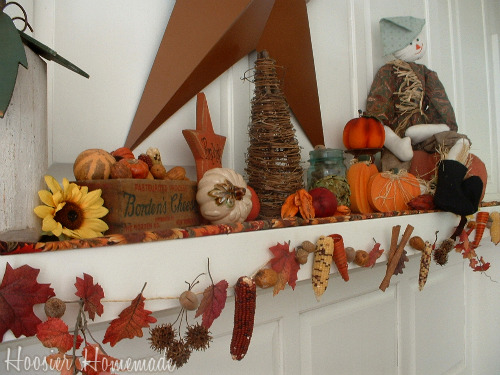 Update: Here is our 2012 Fall Mantel…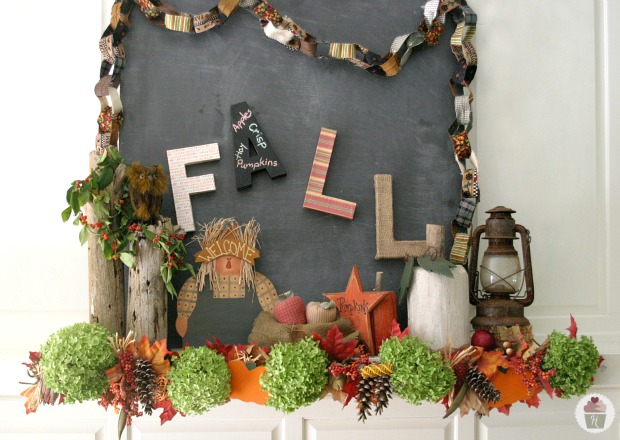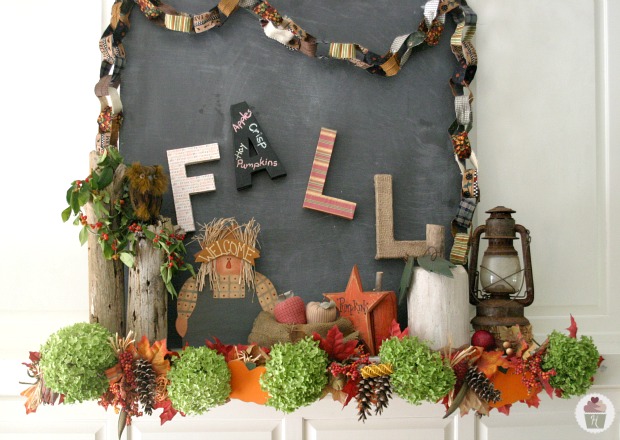 And if you are decorating your Front Porch…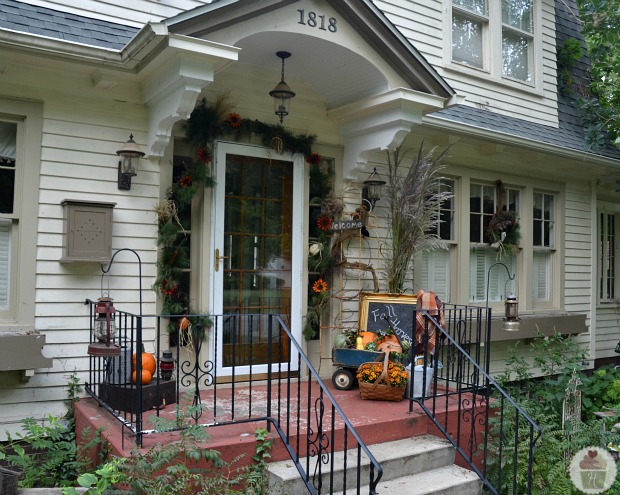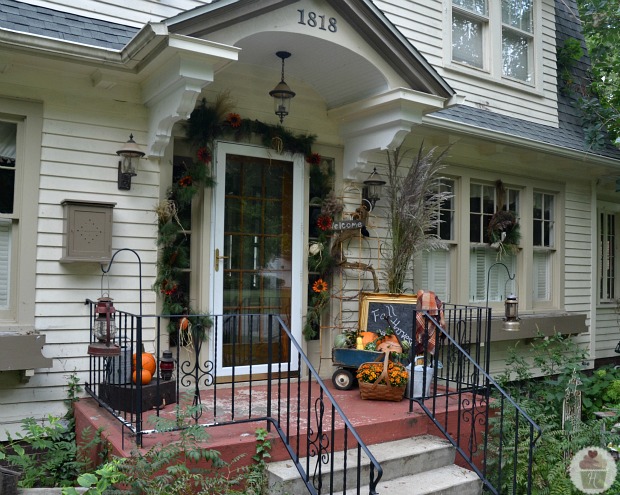 Do you decorate for Fall? What is your favorite season?
Linking to…Fall Nesting Party