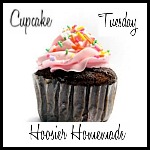 Welcome to Cupcake Tuesday! I'm so glad to have you! I have updated the Cupcake Heaven page, there are over 150 designs and recipes! Check it out!!
Well, here we are…September! Crazy how fast time goes! Fall is definitely in the air. We have had under 50 degrees for the last couple days, hopefully it's not here to stay.
While looking around for some inspiration for new Fall Cupcakes, I spotted these Sunflower Cupcakes on Martha. So I changed it up a bit and simplified it for you. I love decorating with sunflowers too, the colors scream Fall, but they still hold onto a little bit a Summer for me.
If you are close to my hometown, LaPorte, don't miss the Sunflower Fair on September 17th!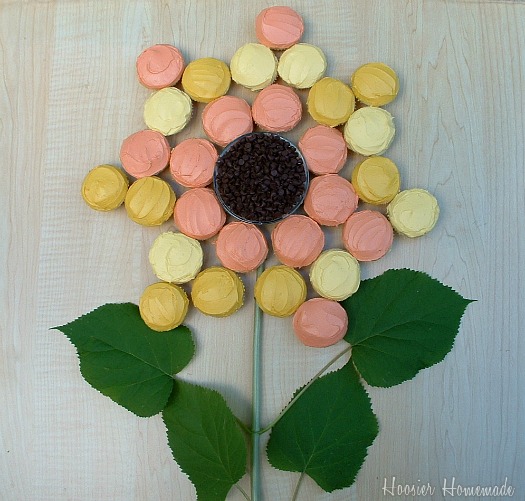 Just like the Pencil Cupcakes and Football Cupcakes that I have done recently, using mini cupcakes to form a larger design is much easier than you think.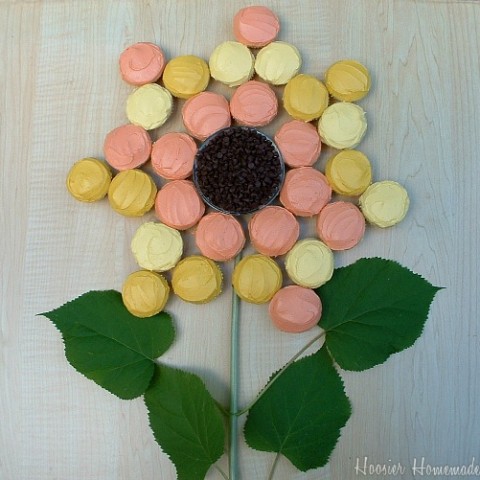 Sunflower Cupcakes
Celebrate Fall with kid-friendly Sunflower Cupcakes from HoosierHomemade.com
Ingredients
29 Mini Cupcakes
Mini Chocolate Chips or other brown candy
%https://hoosierhomemade.com/wp-content/uploads/Sunflower-Cupcakes.ingredients.jpg
Instructions
Color frosting: Use a small amount of Buttercup Yellow, a little more Buttercup for the brighter yellow and for the orange/rust frosting, I mixed orange and copper
Frost cupcakes: 7 light yellow, 9 bright yellow and 13 orange
Place mini chocolate chips or brown candy in a small bowl and place on large sturdy board
Add cupcakes around the chips. Begin by placing a ring of cupcakes around the dish, then another ring. Then randomly add a cupcake in the middle of two to form the petal effect.
Add a fresh stem if you like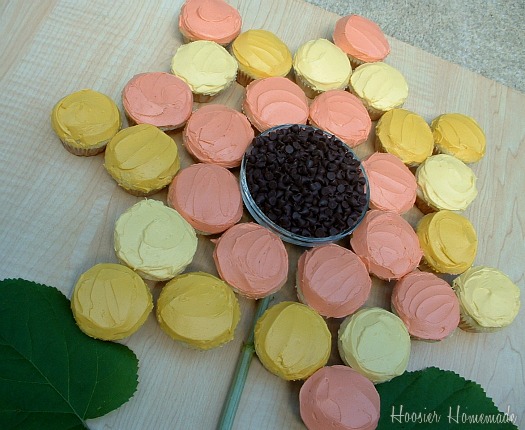 I love the Sunflower Cupcakes all together, but the real fun starts for your kiddos, when they can use the chocolate chips or candy to decorate their own cupcakes.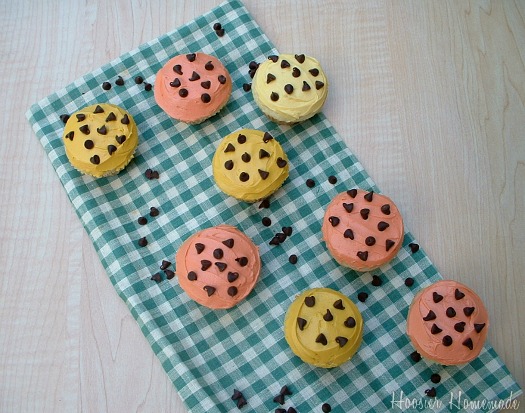 Need something a little fancier? Watch for these little beauties in your Cupcake Chronicles Newsletter on Friday! Not a subscriber yet? Don't miss the fun!!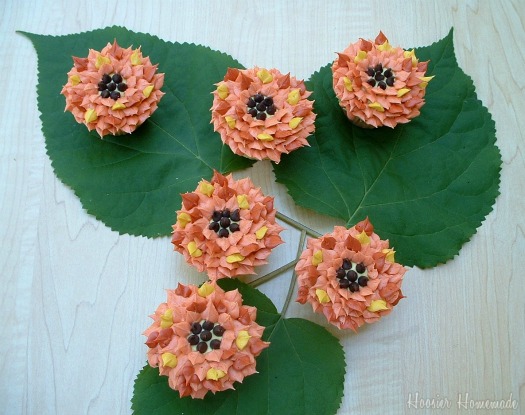 Now it's your turn…show off your cupcake creations! Be sure to link back so others can enjoy the cupcakes and check out the other cupcakes!