Grab the kids! It's time to learn how to make Pilgrim Hats! This fun Thanksgiving craft is sure to keep the kids busy while you are preparing Thanksgiving dinner.
This fun craft is brought to you by Dixie Crystals.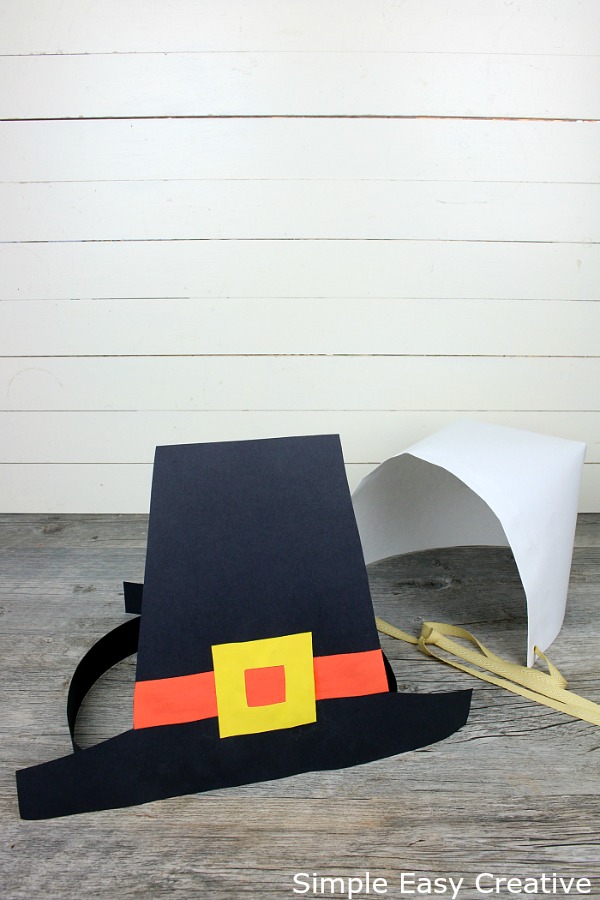 A few years back, I shared a Thanksgiving Kiddie Table with a Pilgrim Hat crayon cup, straws with Mayflower flags and Turkey Pinecones. These Pilgrim Hats would be a great addition to that table for the kiddos.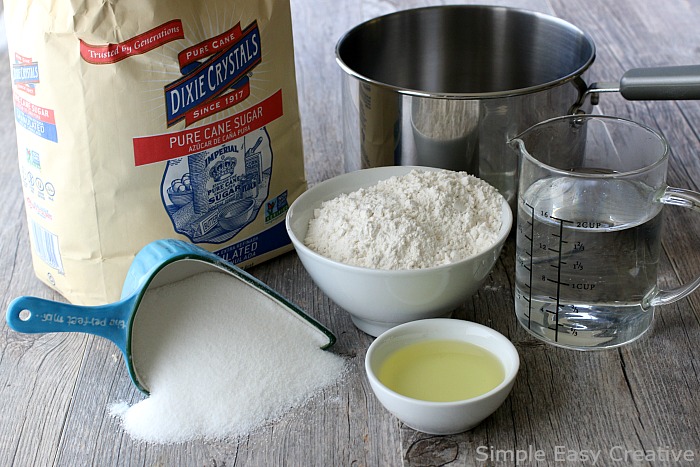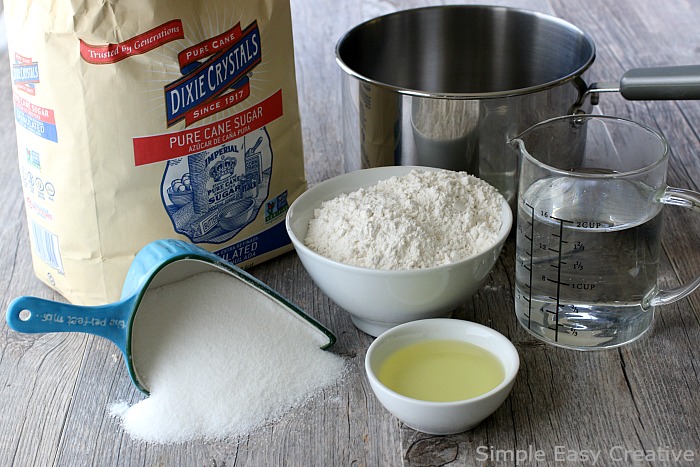 The first thing you will need is Sugar Glue. This is super easy to make, and I think the kids will find it really interesting that you can use flour, sugar, oil and water to make glue. You can grab the recipe over at Dixie Crystals Kids in the Kitchen.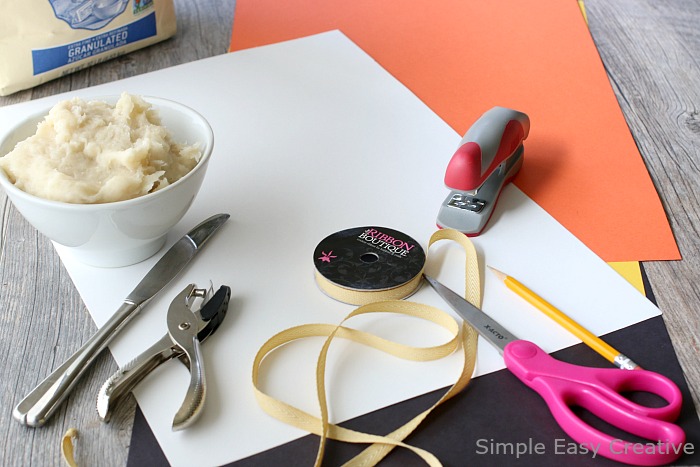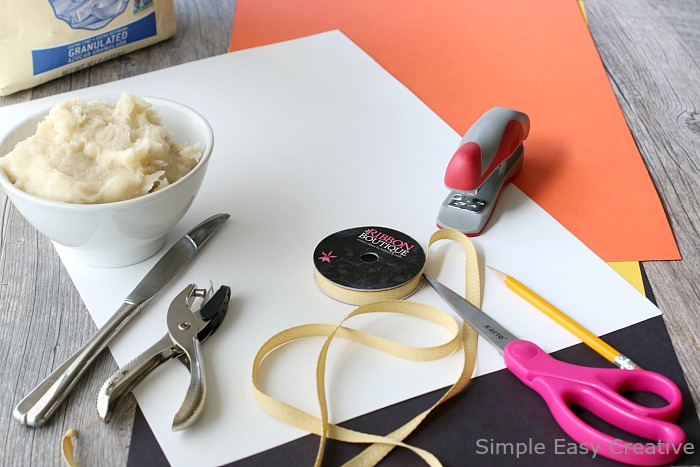 Now it's time to gather the supplies to make the Pilgrim Hats. You will need –
Construction Paper – 11 x 17 (I bought 11 x 18) – black, white, yellow (or gold) and orange (or another color for the hat band)
Scissors
Hole Punch
Stapler
Pencil
Ribbon
Ruler (not shown)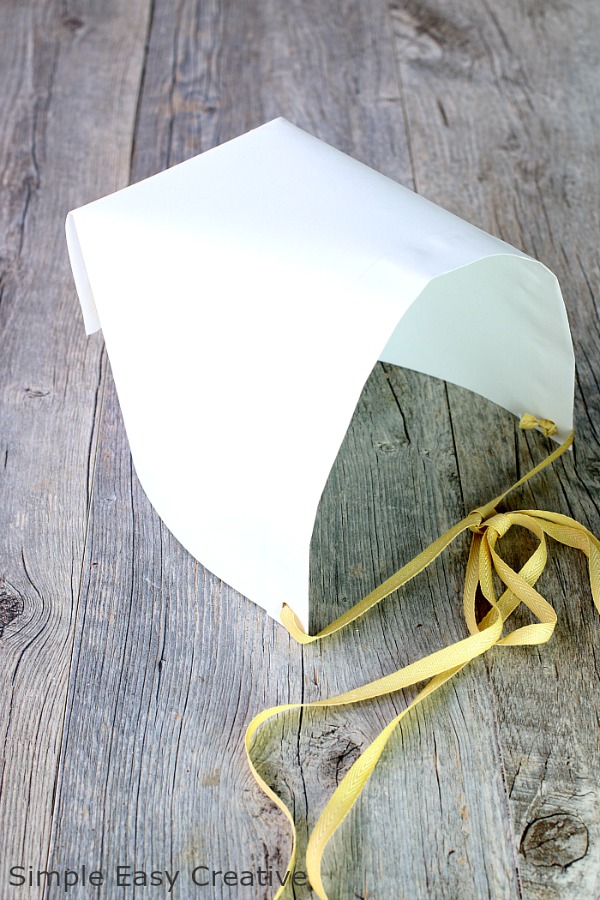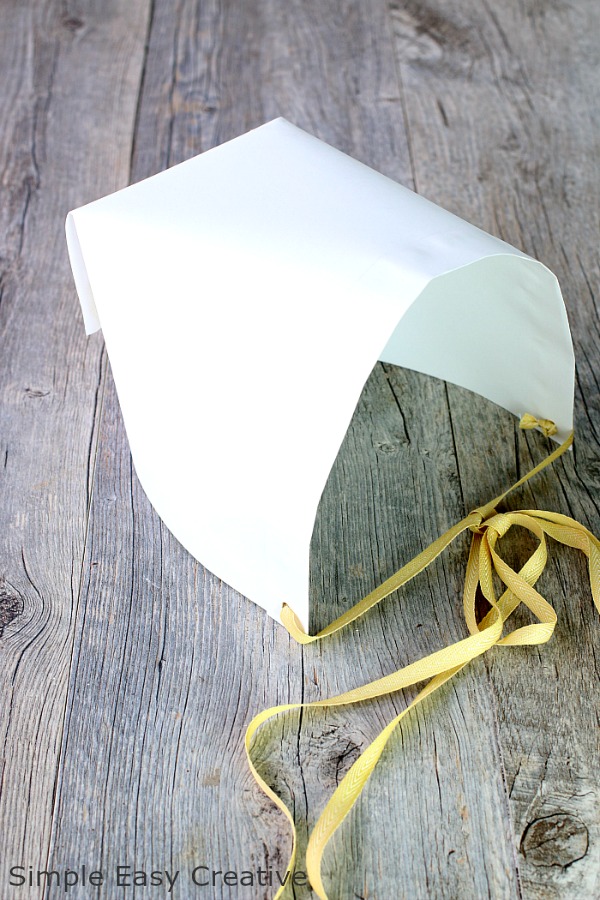 Let's make the Pilgrim Bonnet –
I created step-by-step photos with instructions for you. You can also click HERE to download the printable instructions for FREE!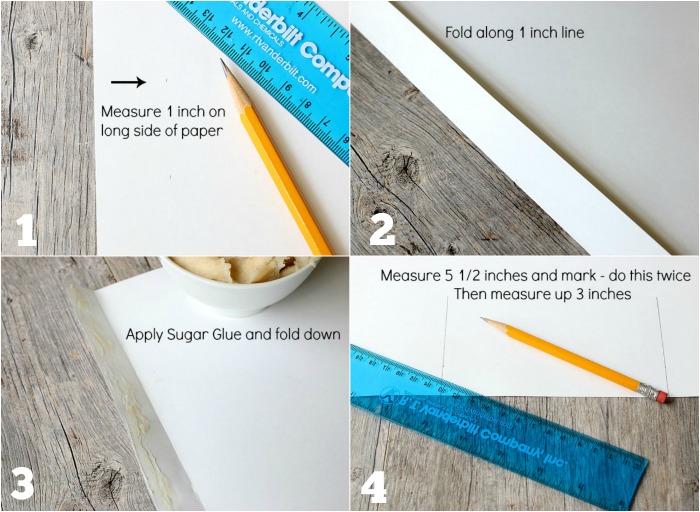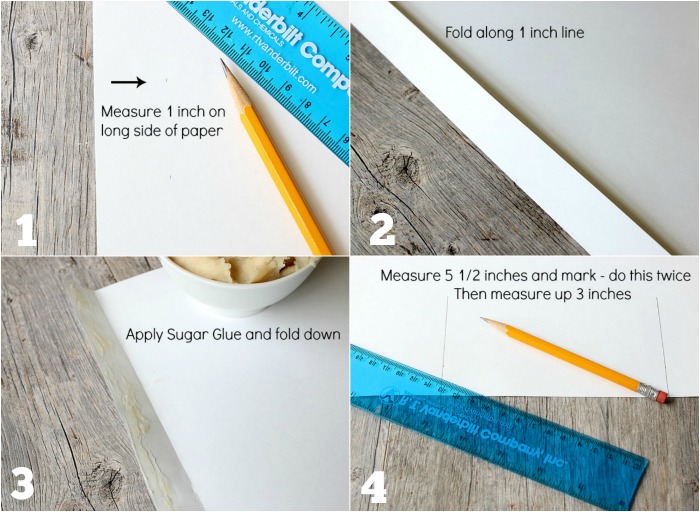 How to make a Pilgrim Hat Bonnet
Begin with a sheet of white construction paper – 11 x 17. Then measure 1 inch on long side of paper
Fold along the line
Apply Sugar Glue and fold down
Along the bottom – measure 5 1/2 inches from the left side, and then another 5 1/2 inches – then measure up 3 inches at each of those marks
Cut along the lines
Fold the outside flaps over each other and secure with Sugar Glue
Fold up flap and secure
Punch a hole in the front bottom of the bonnet, then match the edges and mark – punch the second hole
Thread ribbon through hole and tie off knots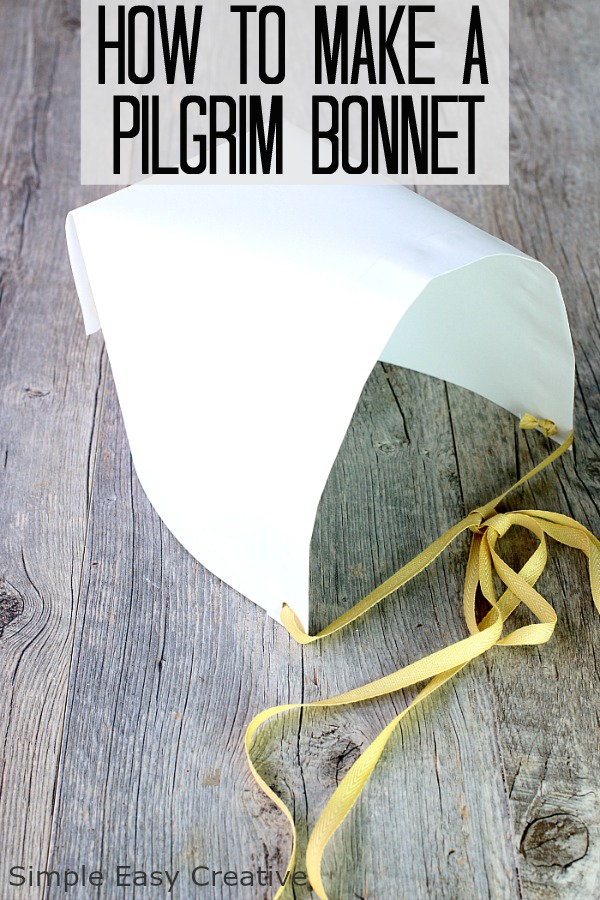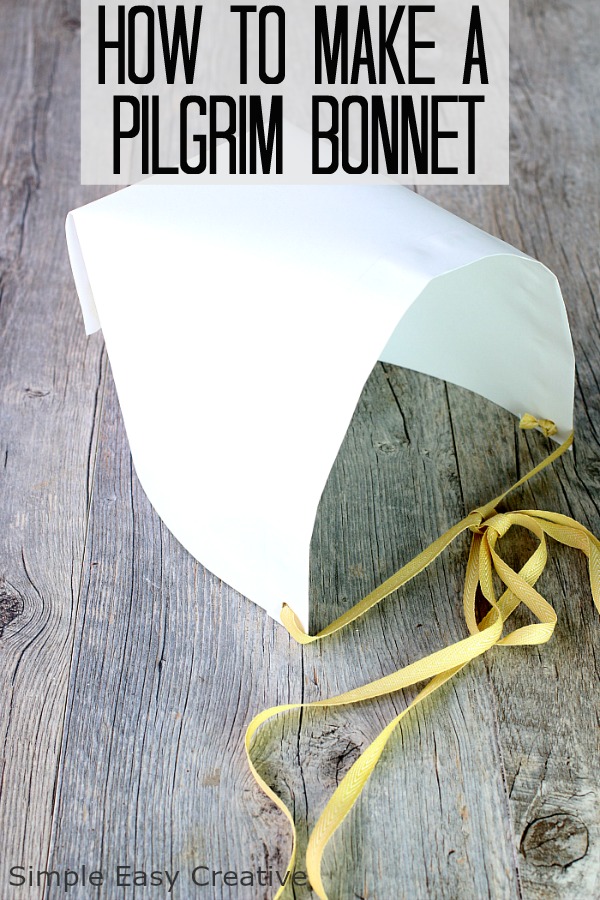 Now let's get the boys ready. The Pilgrim Hats are a little more involved than the Bonnet, but they aren't difficult.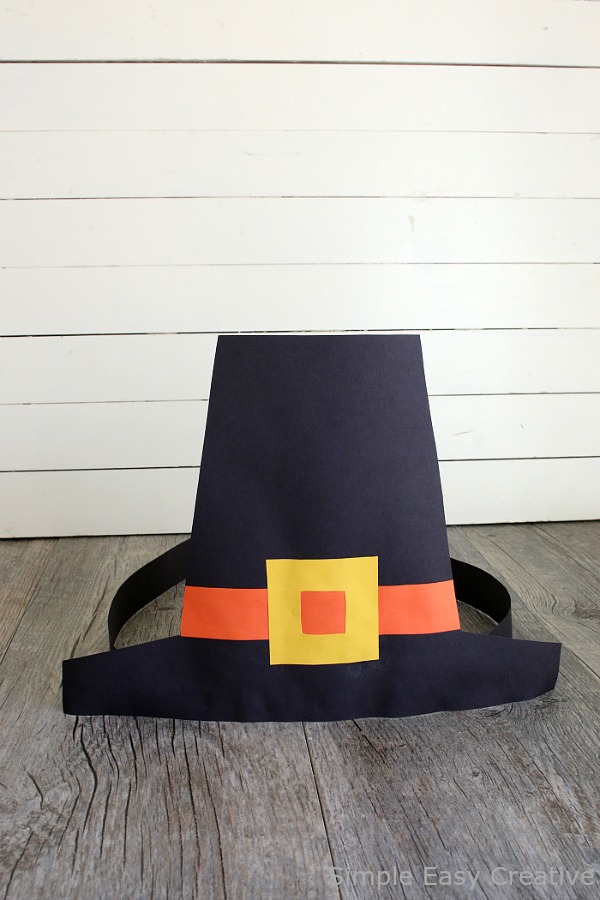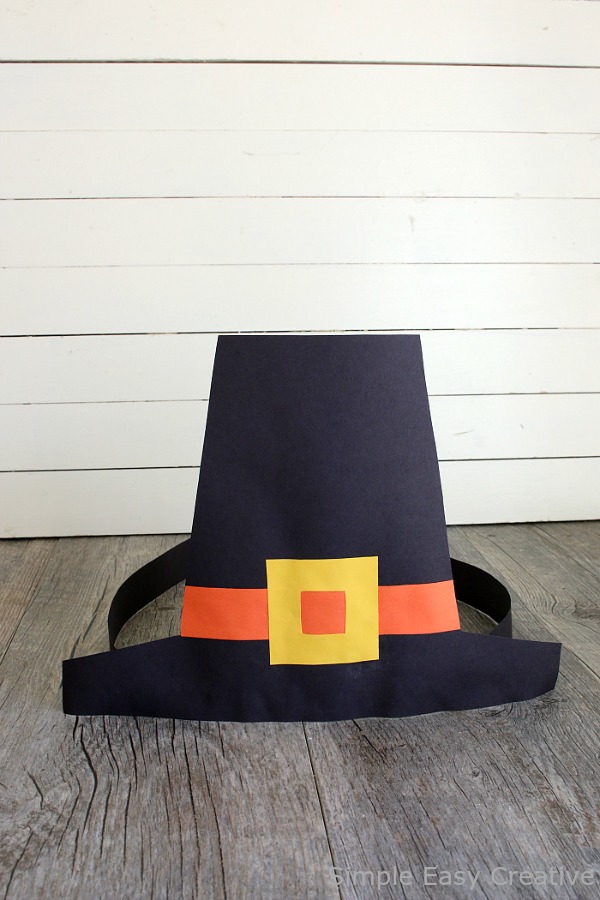 Grab the FREE printable instructions for the Pilgrim Hat HERE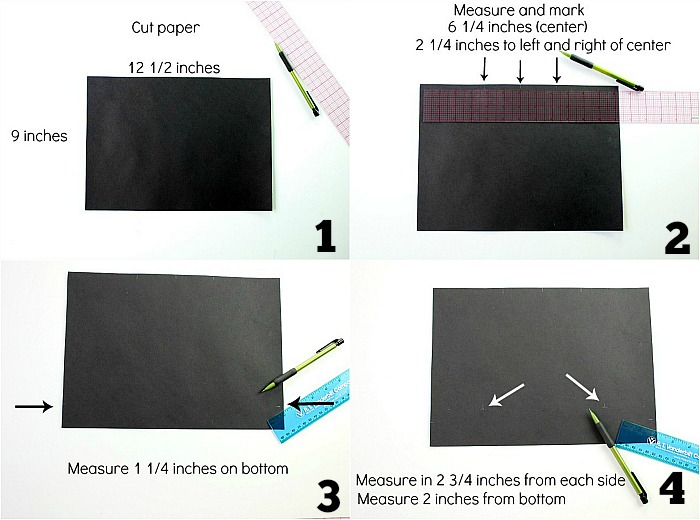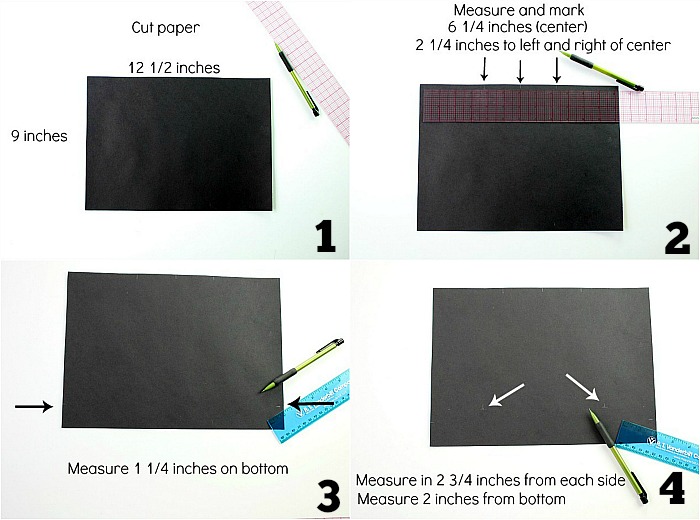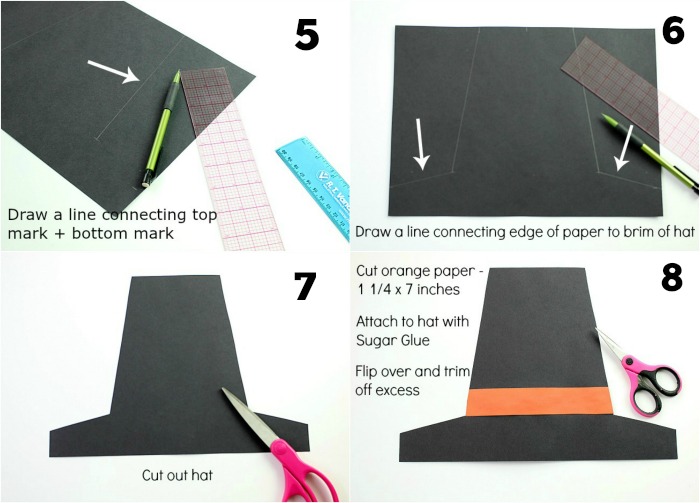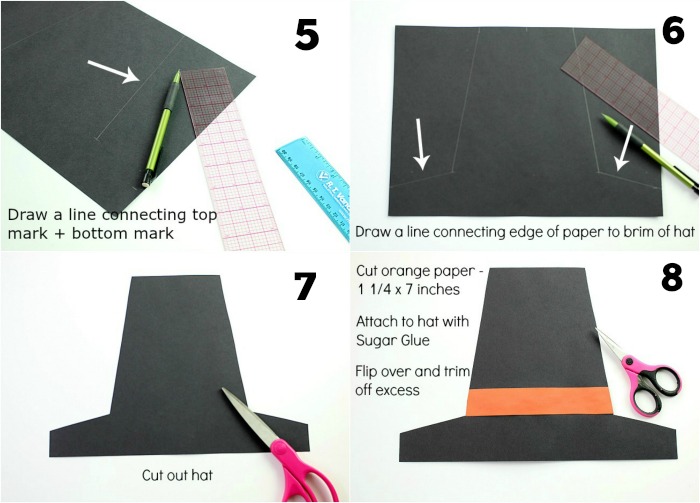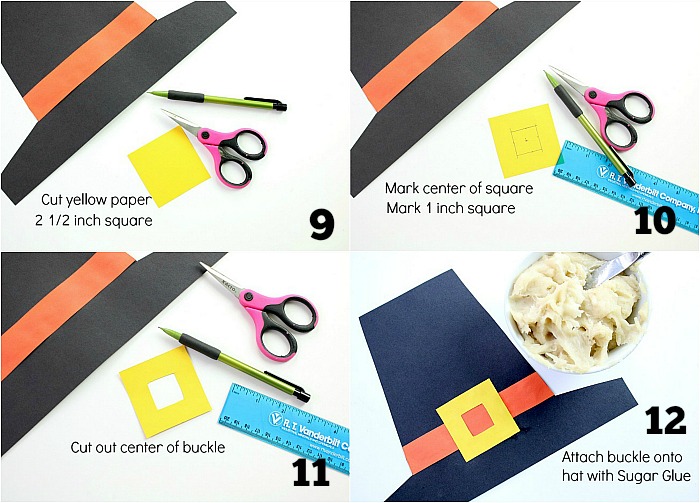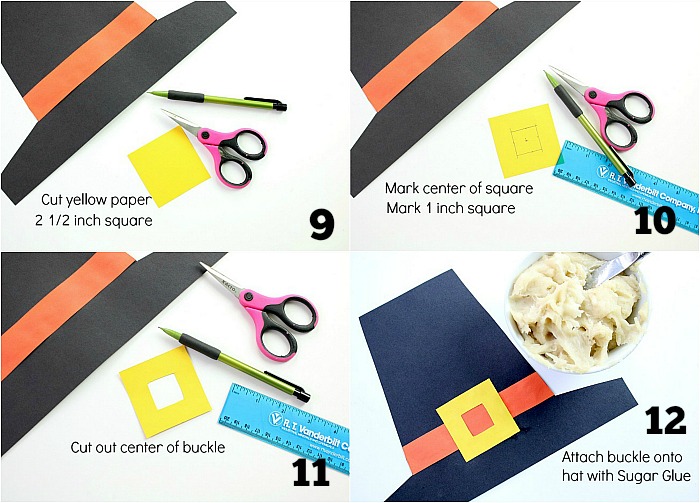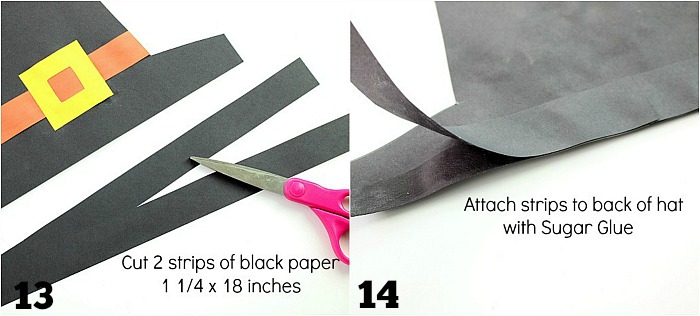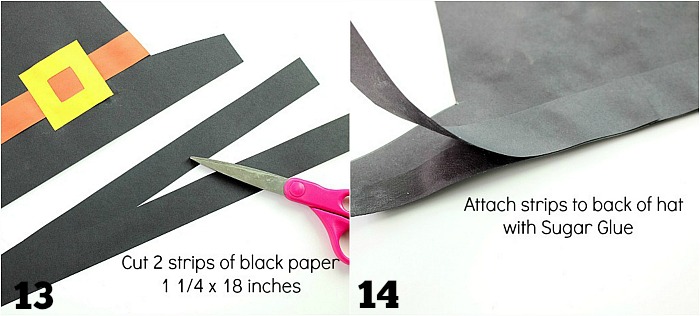 How to make Pilgrim Hats
Cut black paper – 12 1/2 x 9 inches
At the top – mark 6 1/4 inches (this is center) – then mark 2 1/4 inches to the left and to the right of that mark. This will create 4 1/2 inches at the top of the hat
On the bottom – measure 1 1/4 inches on each side of paper
Measure in 2 3/4 inches from each side. Measure 2 inches from bottom
Draw a line connecting the top mark to the bottom mark (the last one you made)
Draw a line connecting the edge of the paper to brim of hat
Cut out hat
Cut out orange paper – 1 1/4 x 7 inches. Attach with Sugar Glue. Flip hat over and trim off excess orange band.
Cut yellow paper – 2 1/2 inch square
Mark center of square. Mark 1 inch square in the center
Cut out center of buckle
Attach buckle onto hat with Sugar Glue
Cut 2 strips of black paper – 1 1/4 x 18 inches
Flip hat over and attach strips with Sugar Glue to center of hat. NOTE – at this point you can glue the strips completely down all the way across the bottom of the hat, or leave part of the strip unattached – this way the hat will set straight and not wrap around the head