The amount of candy that children get for Halloween can be overwhelming. Why not make this cute, little Spider Craft and skip the candy aisle…and the dentist.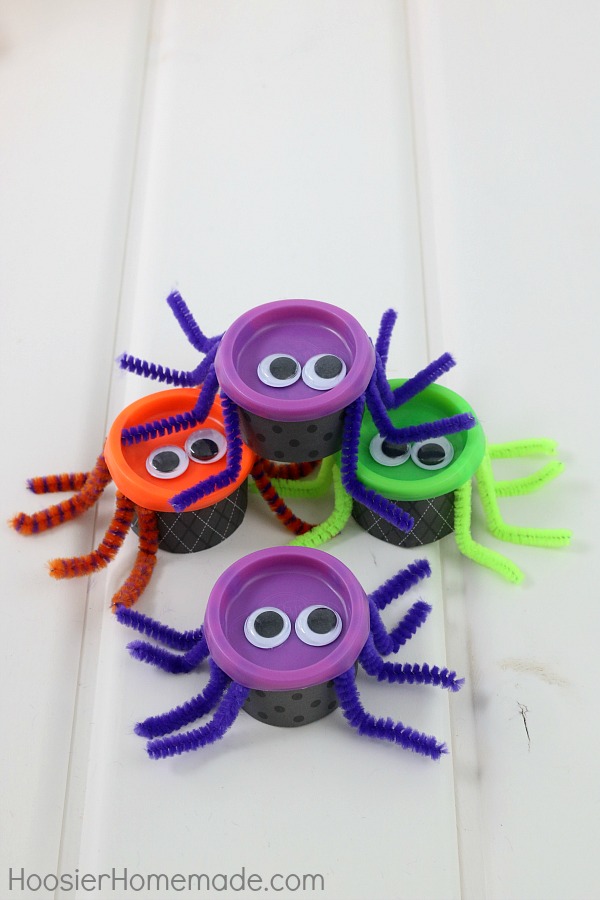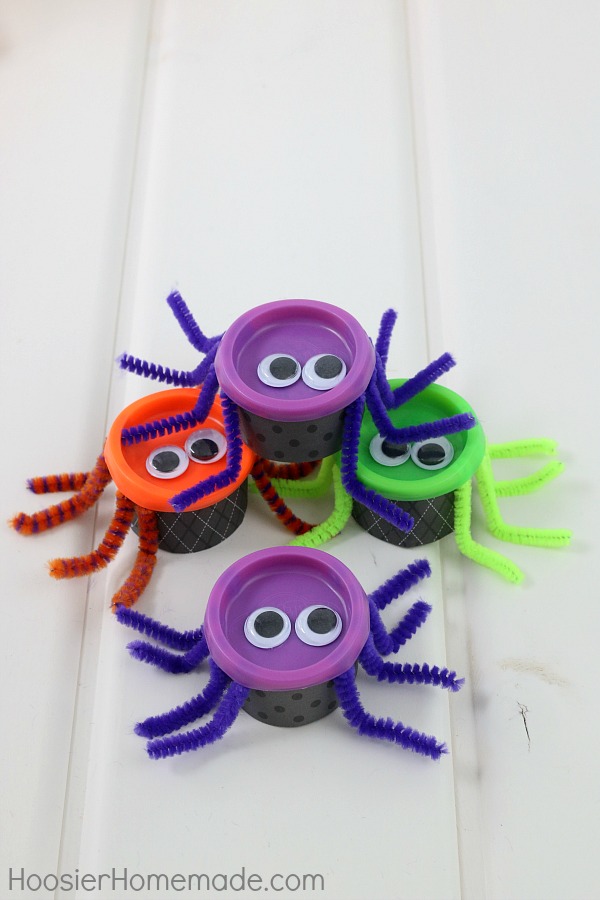 These spiders are perfect to add to a Halloween treat bucket. These Non Candy Halloween Treats for Kids make great classroom treats, fun surprise gifts for friends or neighbors and of course, perfect for your own children too!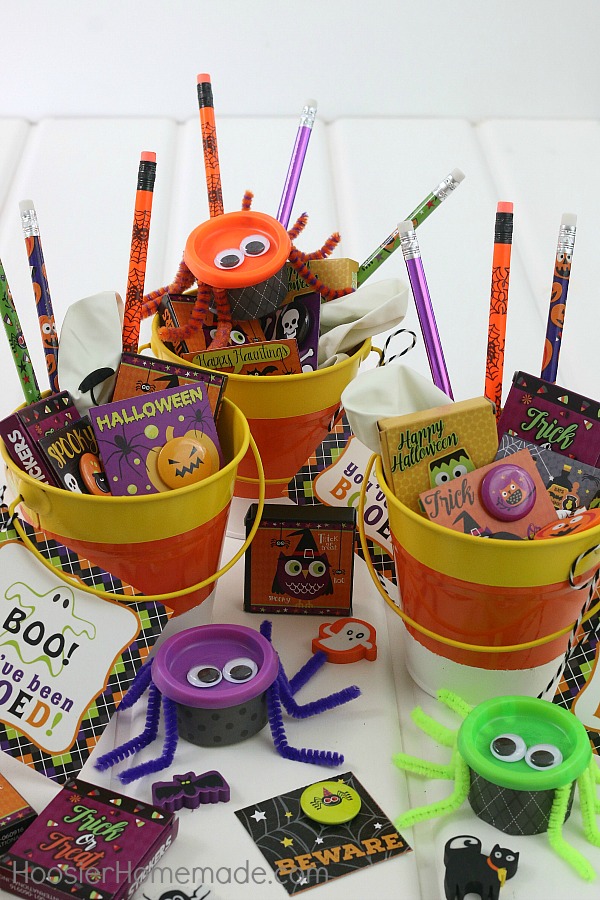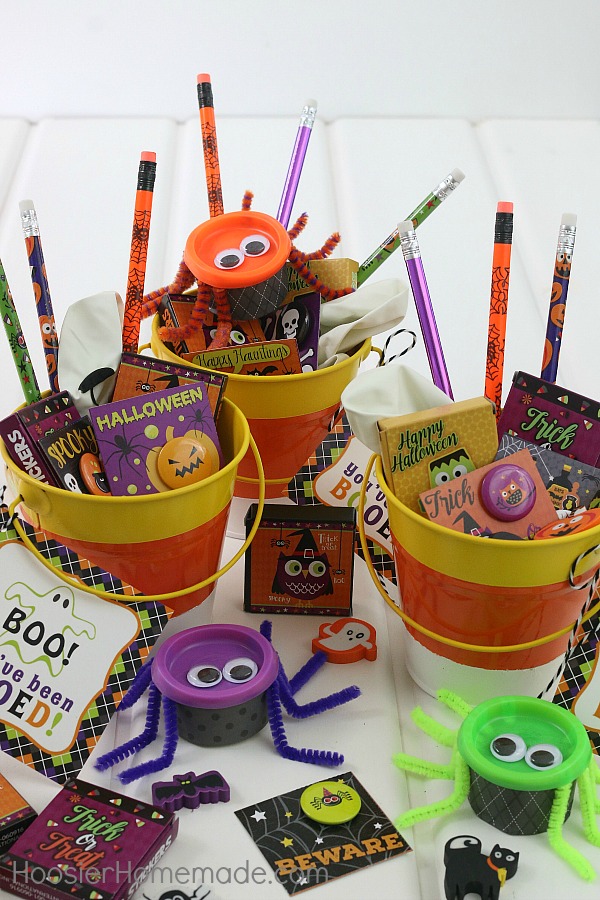 Children receive WAY more candy than they need for Halloween. These candy corn painted treat buckets are filled with little gifts that we found at the dollar store and the spider craft.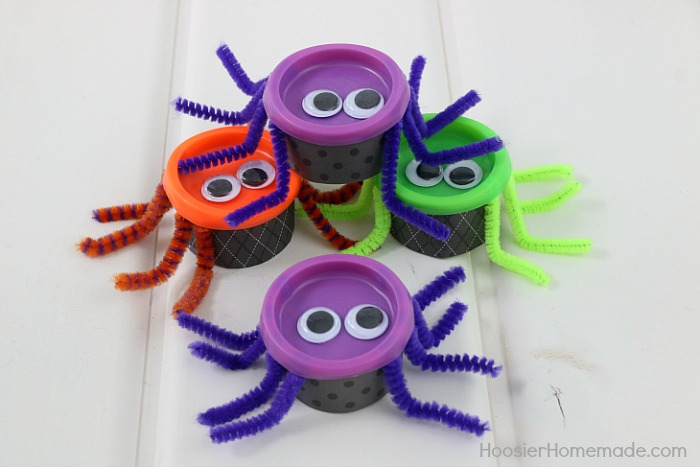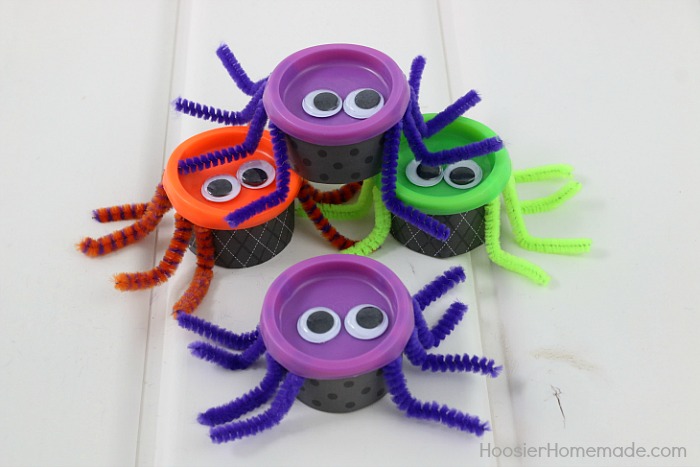 Let me show you how easy they are to make – and yes, your kiddos can help make them too.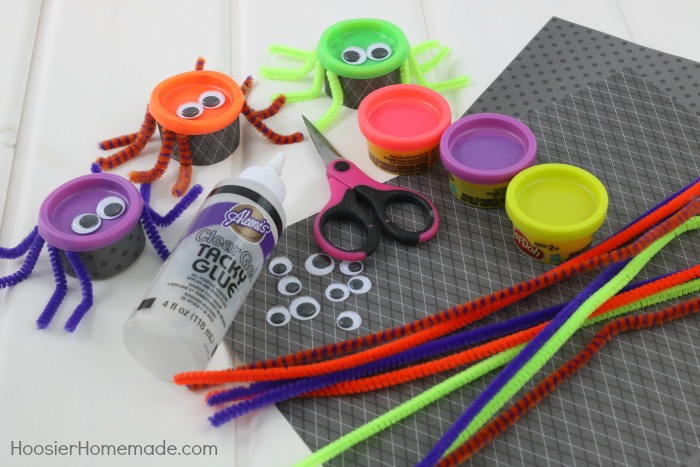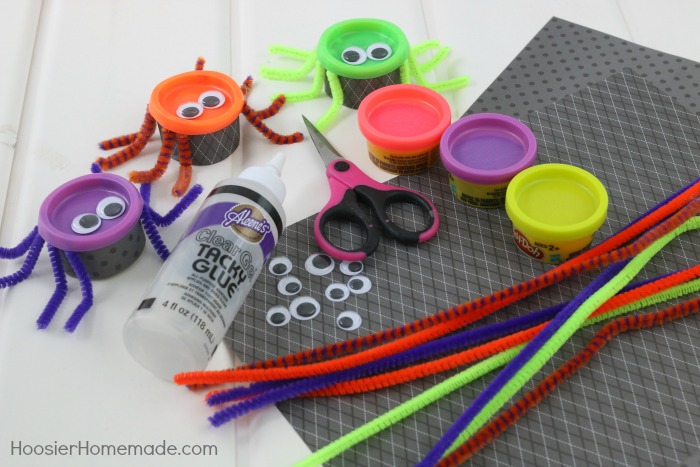 Spider Craft Supplies: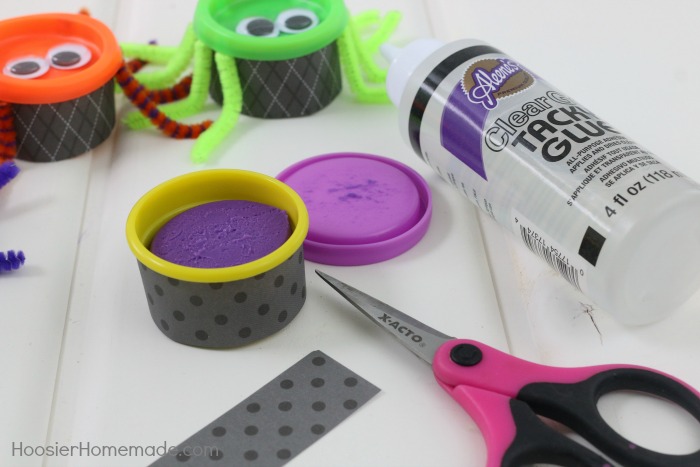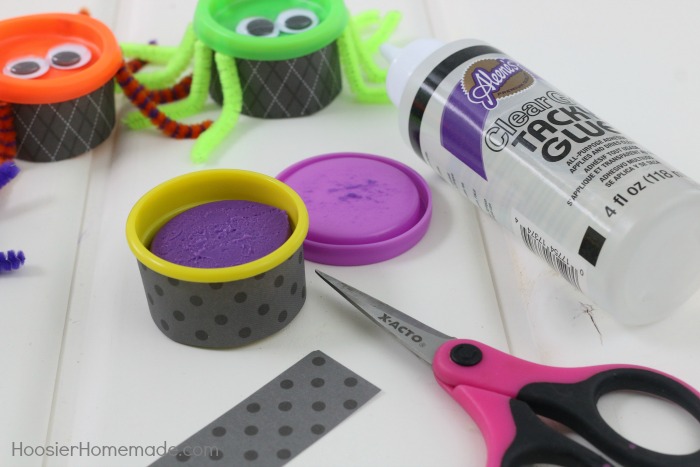 Step 1:
Cut a strip of scrapbook paper to fit around the Play-Doh cup – mine was a tiny bit less than 1 inch wide.
Remove lid from Play-Doh cup. Glue the paper around the cup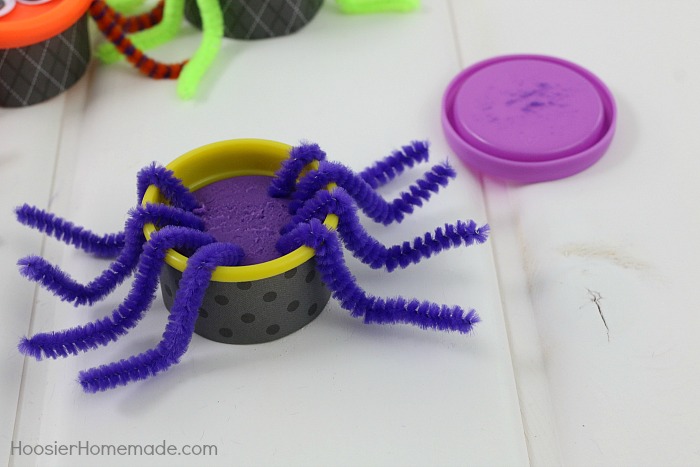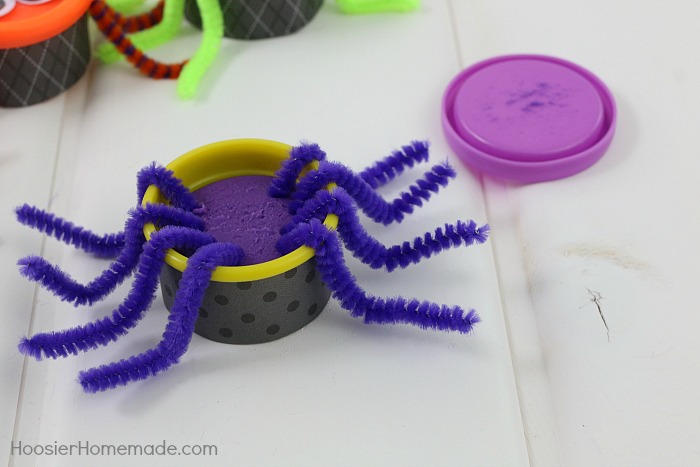 Step 2:
Cut the pipe cleaners in fourths – in half, and then each piece in half. You will need to use 2 pipe cleaners (total of 8 legs) for each spider.
Stick one end of the pipe cleaner into the play-doh and then bend the pipe cleaner over the edge of the cup and again for the leg of the spider.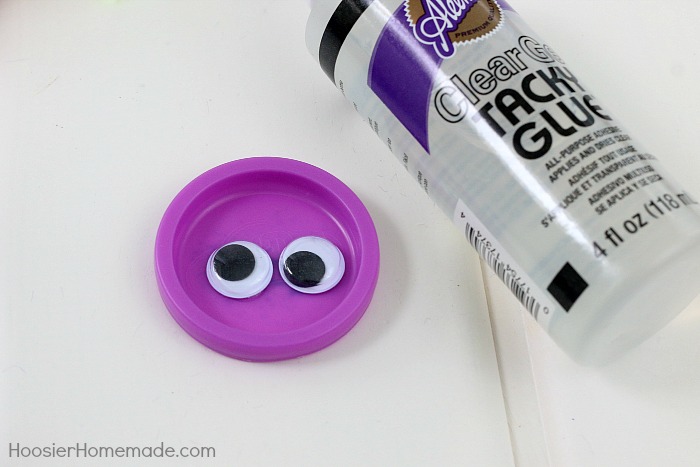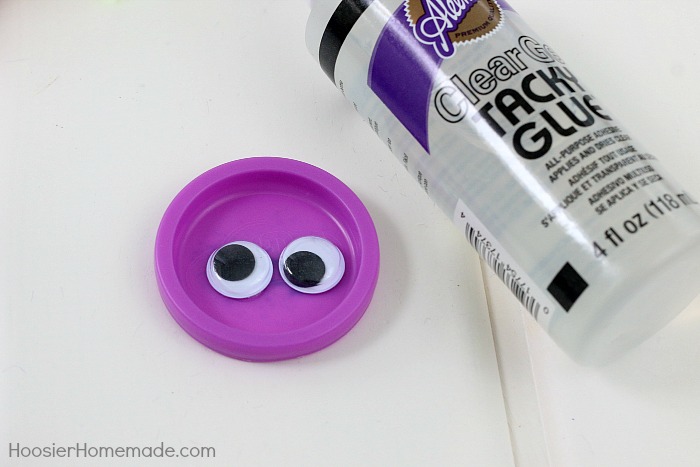 Step 3:
Add eyes to the lid with glue and replace lid.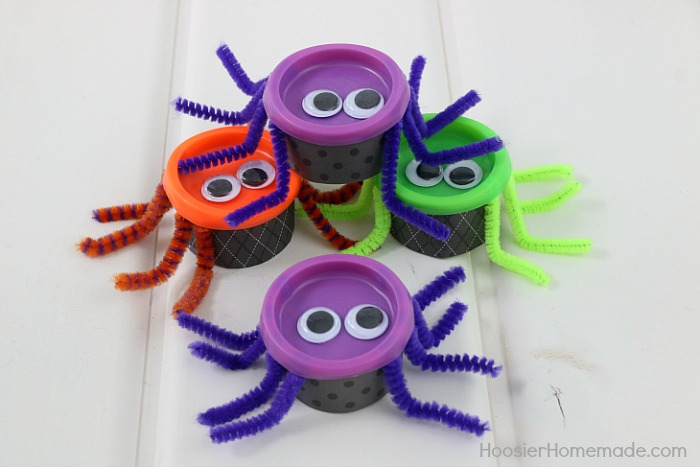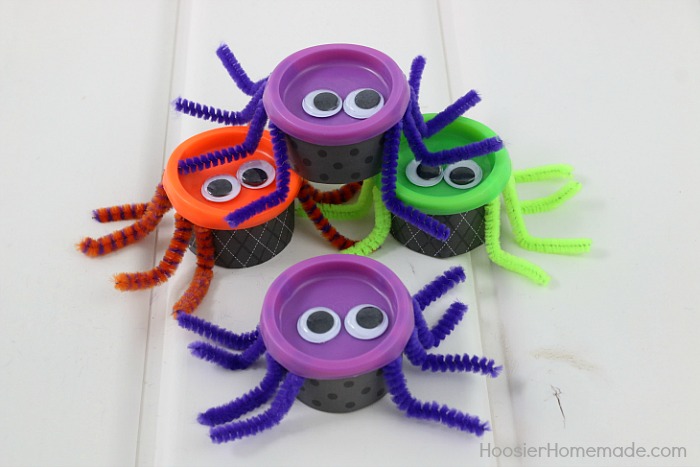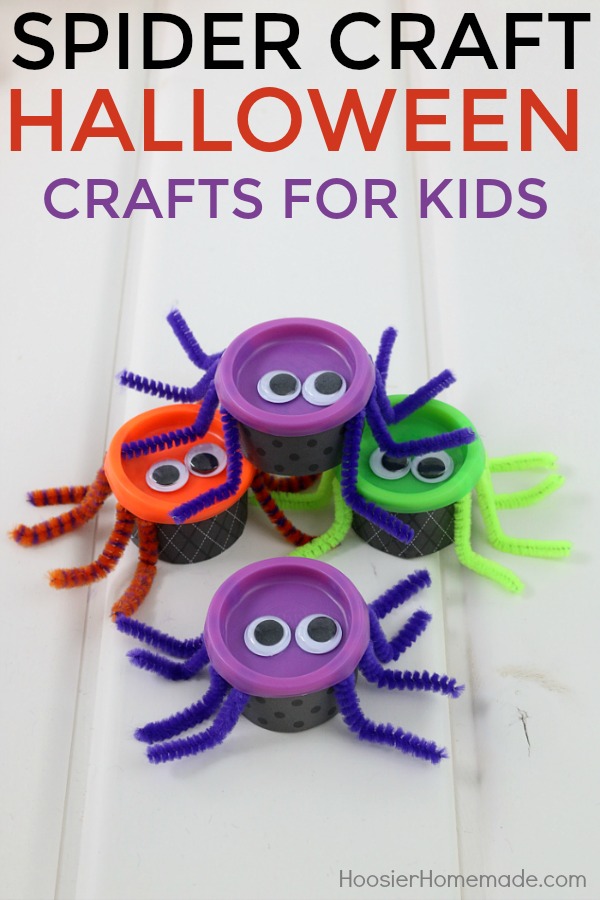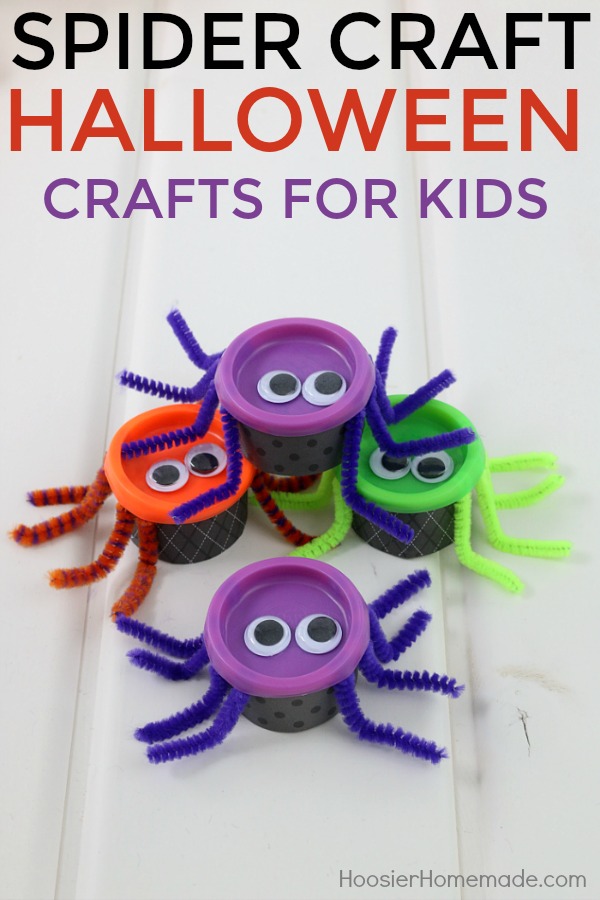 This spider craft was a quick and easy project.