Even though the weather may not feel like it around here, Spring is on the way. And for those of you that have children in school, that also means Spring Break is coming.
Do you stay home during the break from school? Do you search for things to do with the kids?
Great, because today I have a solution for you…a Spring Activity Jar for Kids, with lots of fun ideas to keep them busy as well as a fun craft to make the jar!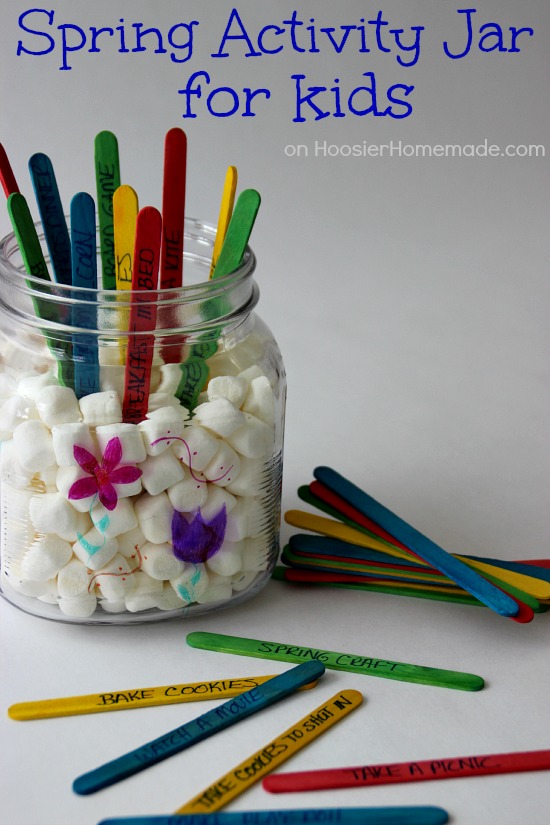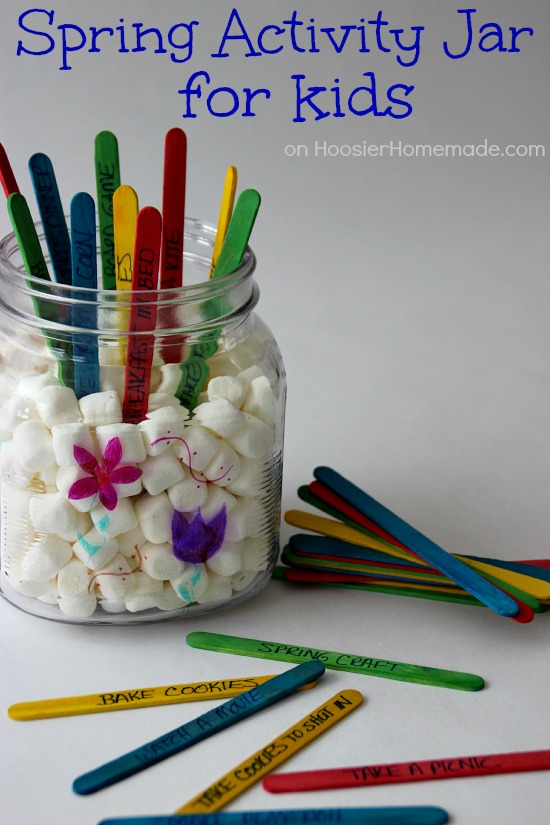 Spring Break for our family has always been filled with stay at home activities. We have never really traveled during this time, mostly because it's Baseball and Track Season, and the boys always have games during this time. But also, it's really expensive to travel and we have never really had the opportunity.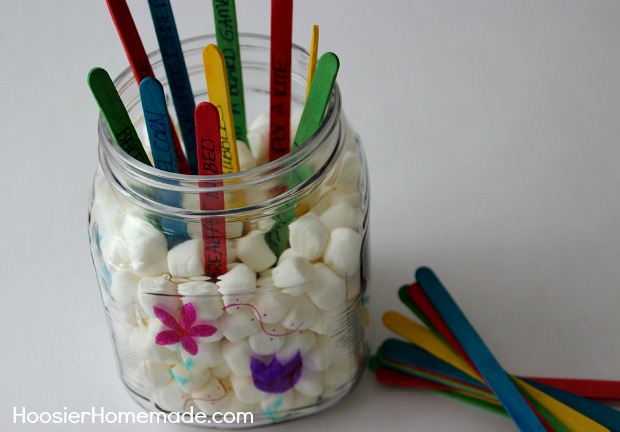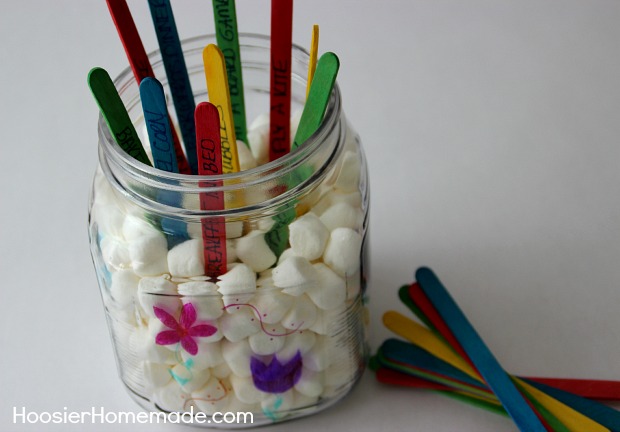 Trying to keep kids of any age busy during Spring or even Summer break can be a challenge. This Spring Activity Jar is really easy to make, and perfect for the kids to help with.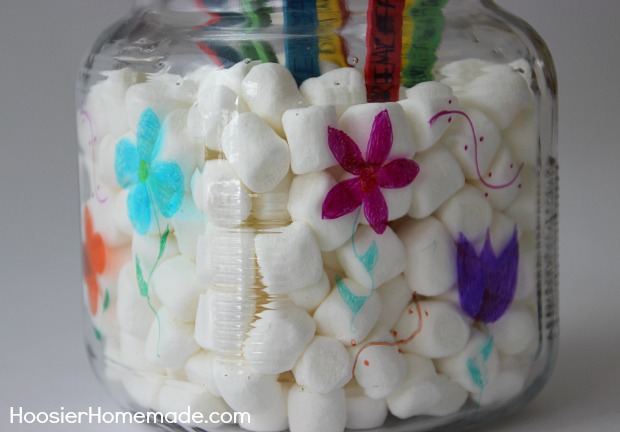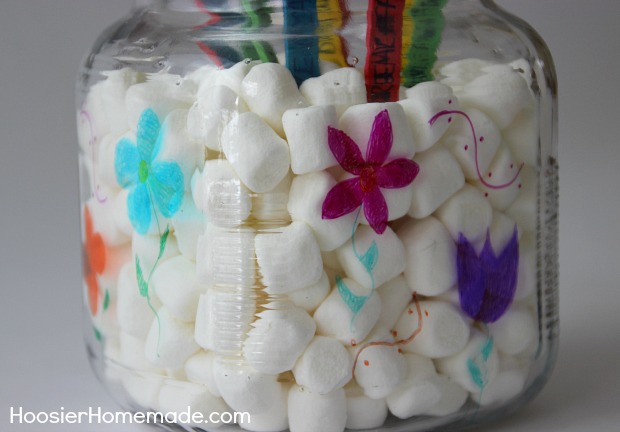 We started with a jar we found in the Housewares Department at Walmart. And then using Sharpie Markers, we colored flowers and patterns on the jar. We also tried Paint Pens, they worked fine but may be a little messier for little hands. And we tried regular Crayola markers and they worked, but rubbed off the jar easily.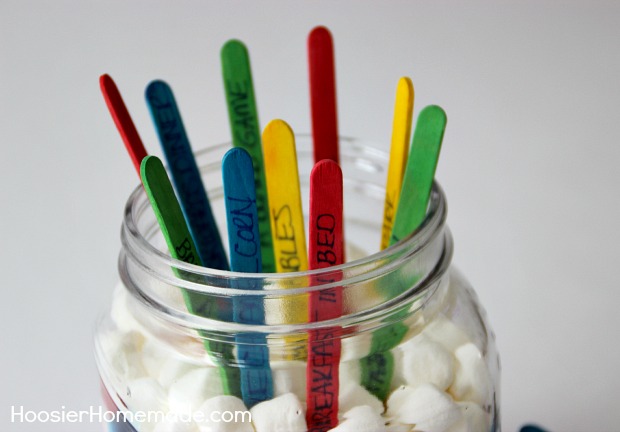 To keep the activity fun and colorful, we used colored craft sticks from the Craft Department at Walmart. And using a Sharpie Marker, we drew each activity on a stick.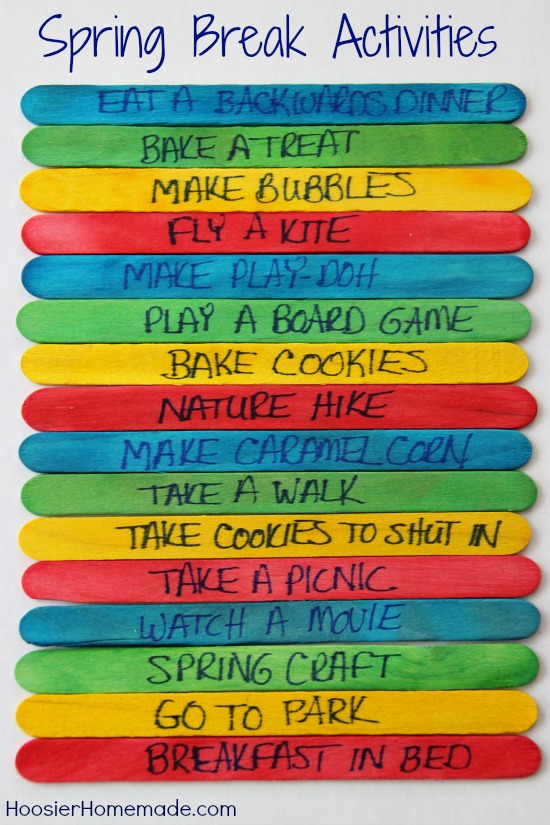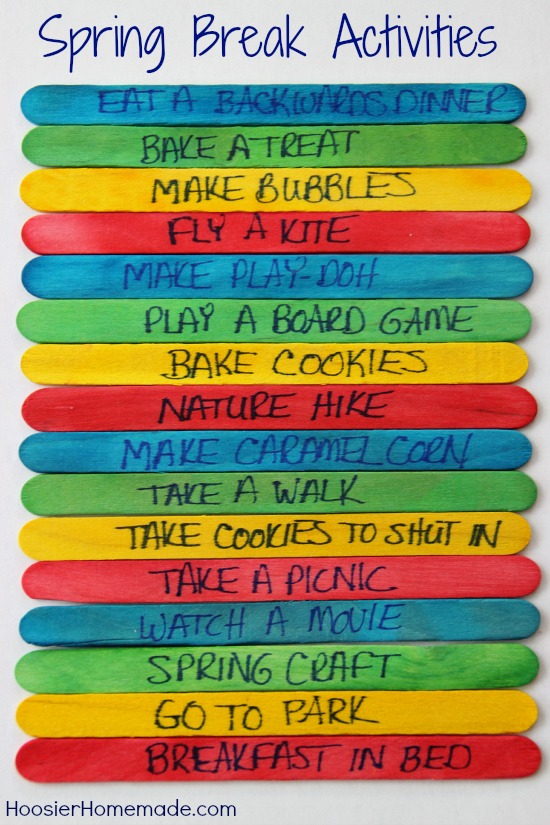 Here are some that we used for an idea starter. I think the thing I like best about these ideas is that they are all no cost or very low cost. It also teaches children that you don't have to spend a lot of money to have fun.
Spring Break Activity Ideas
Eat a Backwards Dinner (starting with dessert first)

Make Bubbles

Play a Board Game

Nature Hike

Take a Walk

Take Cookies to a Shut In or Grandparent

Take a Picnic

Watch a Movie

Spring Craft – like How to make a Fishtail Rubber Band Bracelet

Go to Park

Breakfast in Bed