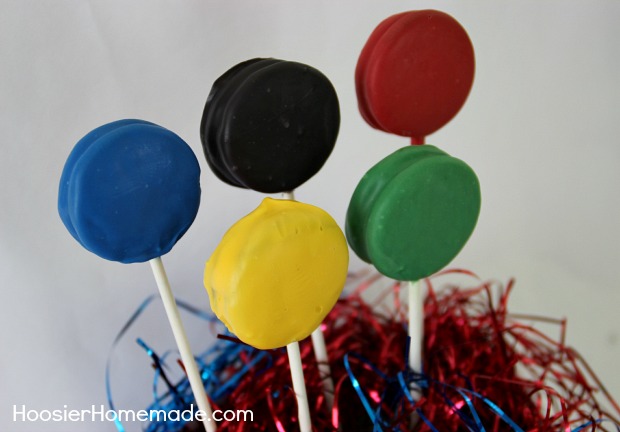 Representing the five major regions of the world; Africa, the Americas, Asia, Europe, and Oceania – the Olympic Rings are a well known symbol of the Olympic Games. The Winter Games being held in Sochi, are sure to bring excitement with the high flying alpine skiers, the spinning ice skaters, the speed skaters and more.
We enjoy every minute of the Olympics! These Olympic Oreo Pops are a fun activity for the kids to make but also to learn what the Olympic Rings stand for, not to mention they are delicious to eat!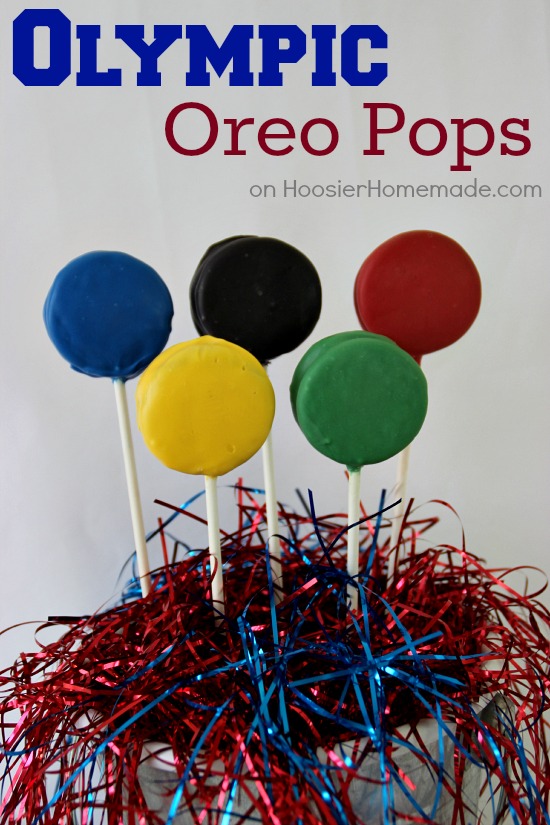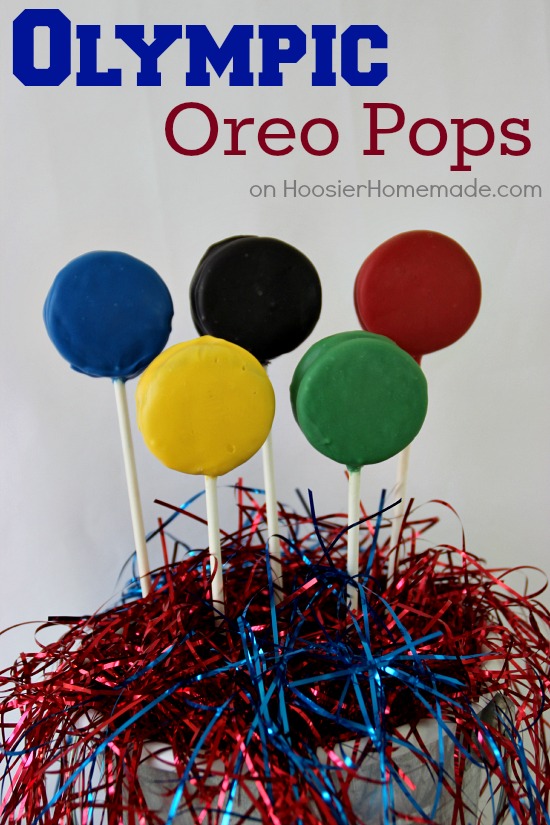 To celebrate with your family you can make an Olympic Torch, maybe some Torch Cupcakes or even a fun dinner with recipes from Around the World!  For the Summer 2012 Olympics we shared Backyard Olympic Games, and many of them – like the Bean Bag Toss could easily be enjoyed indoors.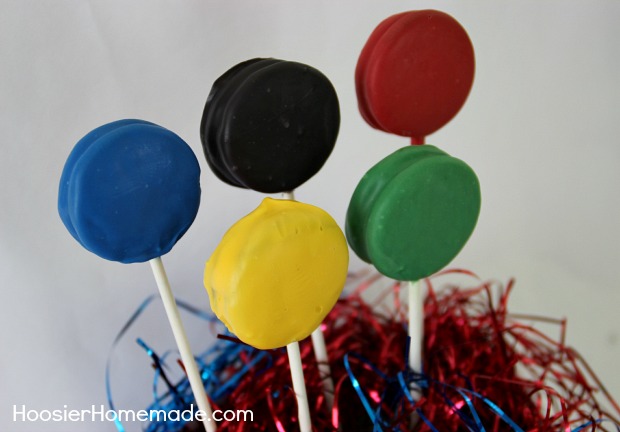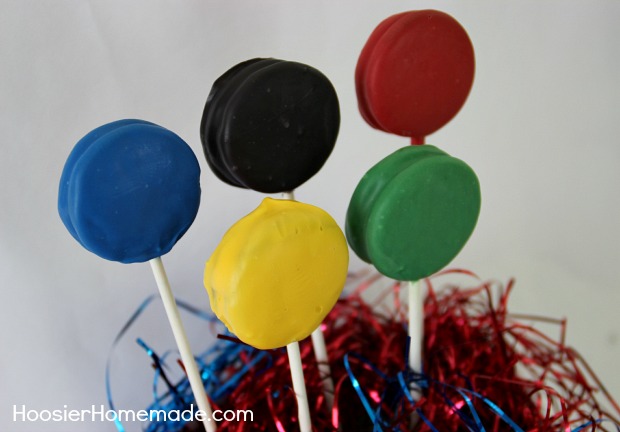 So let's have some fun putting together these Oreo Pops..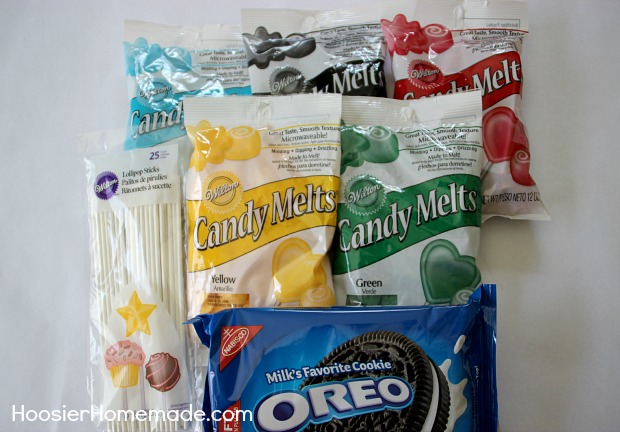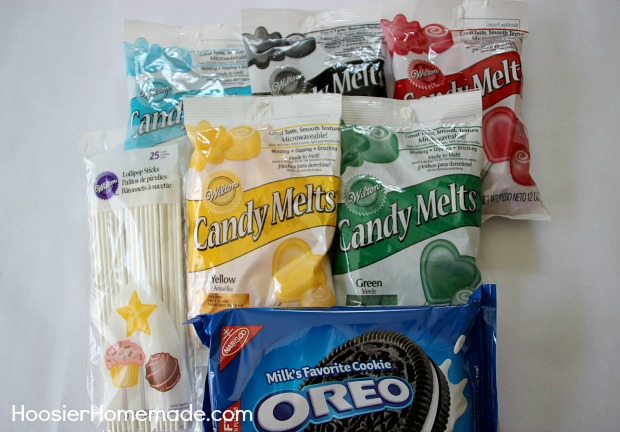 Olympic Oreo Pops Supplies
Oreo – I bought regular Oreo cookies, but I think the double stuff ones might work better for these pops
Candy Melts – available in the Party Section near the cake decorating  at Walmart or at Walmart.com
Candy Coloring – this is for blue, if you can't find candy melts that are dark enough
Lollipop sticks – available in the Party Section near the cake decorating at Walmart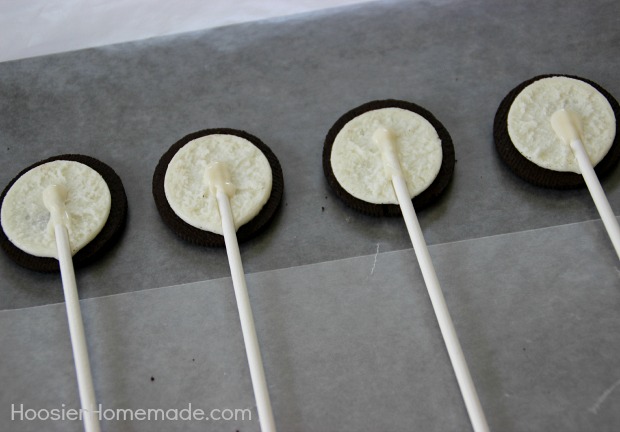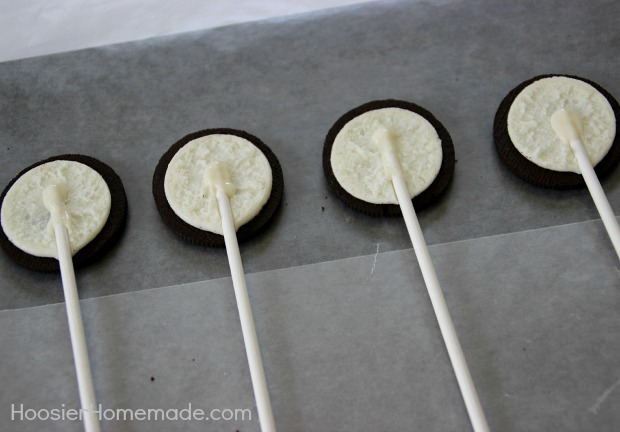 First line a cookie sheet with wax or parchment paper. It's easiest to use a cookie sheet that is flat, without sides. Open the cookies and lay the side with the most cream on the cookie sheet. Using melted chocolate or one of the candy melt colors, dip the end of the stick in the melted chocolate and VERY carefully push it onto the cookie.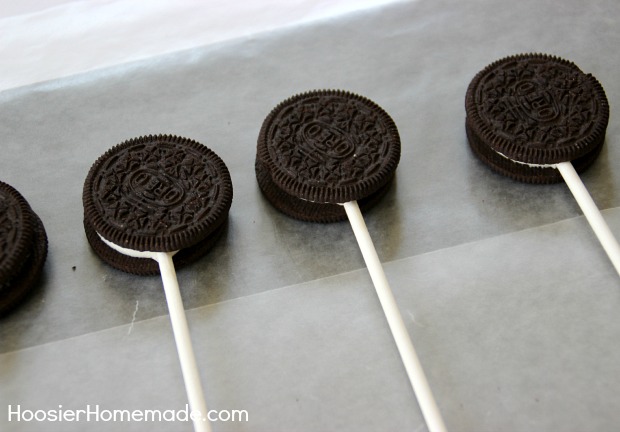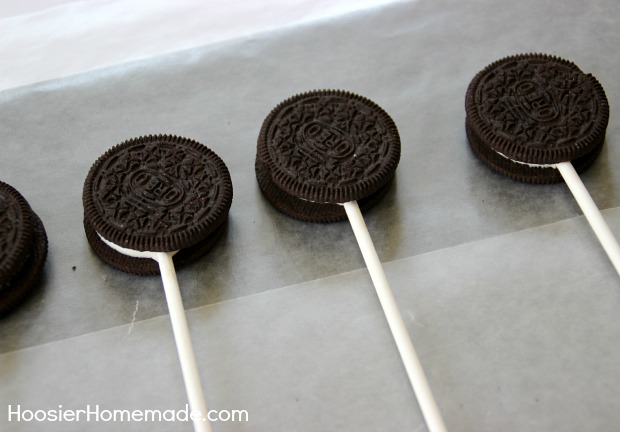 Immediately add the top of the Oreo cookie. Let set 5-10 until the chocolate is set or place in freezer.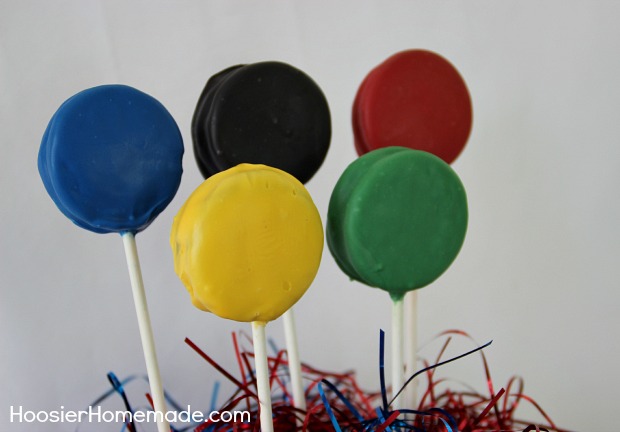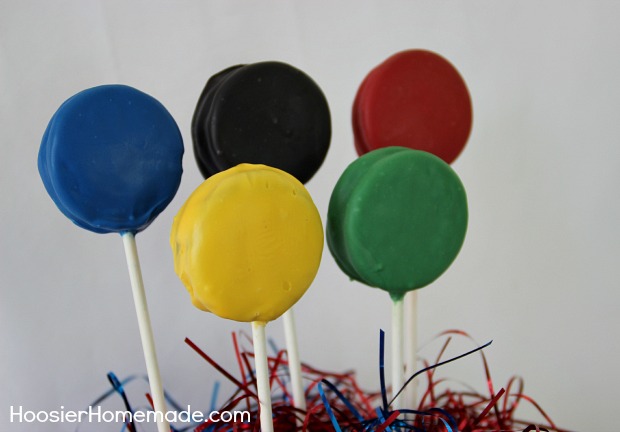 Put candy melts in a microwave safe bowl and melt – the amount of time will depend on the amount of candy you are using, start with 30 seconds, then 10 seconds at a time after that.  Dip Oreo in melted candy, tap off excess and place in styrofoam to set or lay back on cookie sheet.
Tips:
When adding the stick onto the cookie, try to push it down as far as it will go into the cream without breaking the cookie.
When adding the top cookie, gently push in the middle of the cookie with 1 finger, it will help prevent the cookie from breaking if you push on the edges
This project takes some patience, you definitely need to let the cookies set – you can even place them in the freezer – for several minutes.
If the candy melts are too thick, add a very small amount of vegetable oil and stir well.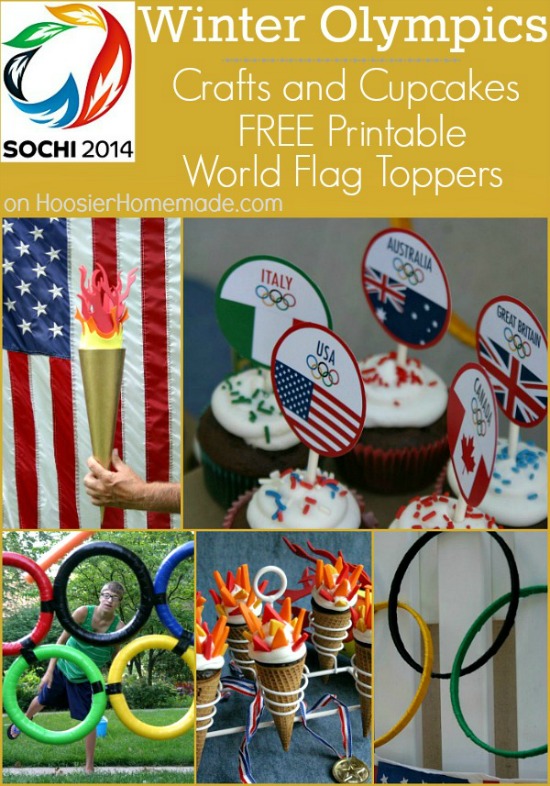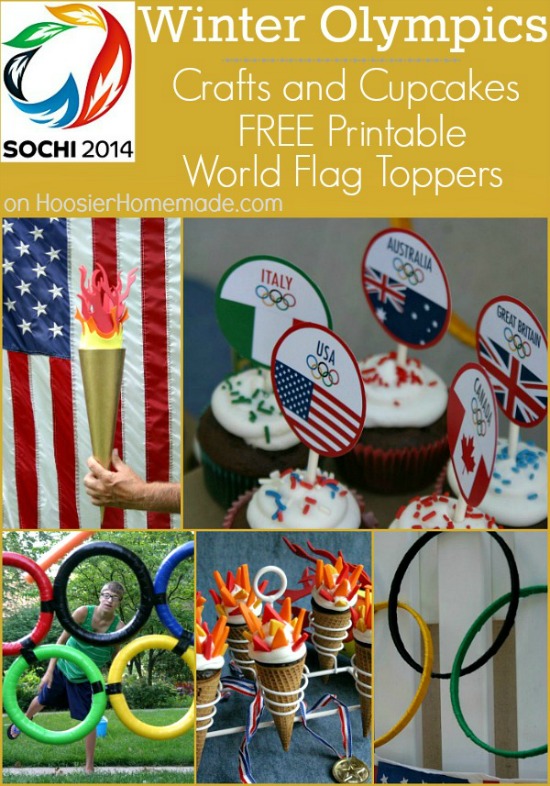 More Olympic Crafts and Printable World Flag Cupcake Toppers