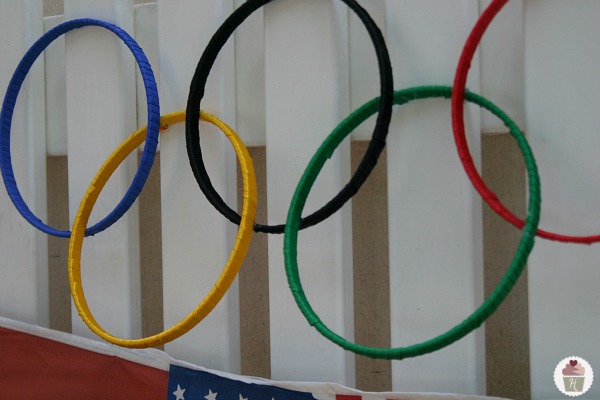 Representing the five major regions of the world, Africa, the Americas, Asia, Europe, and Oceania, the Olympic Rings are a well known symbol of the Olympic Games. With the Opening Ceremonies next week for the Summer 2012 Olympic Games, we decided it would be fun to share some recipes, crafts and decorations for you to celebrate. Whether you watch the Olympics or not, the history lesson is a great one for the children, as well as adults.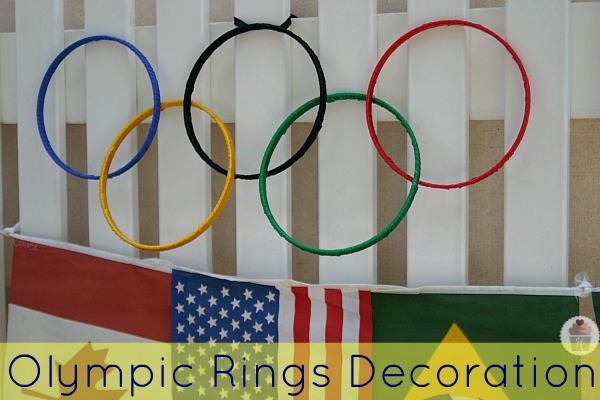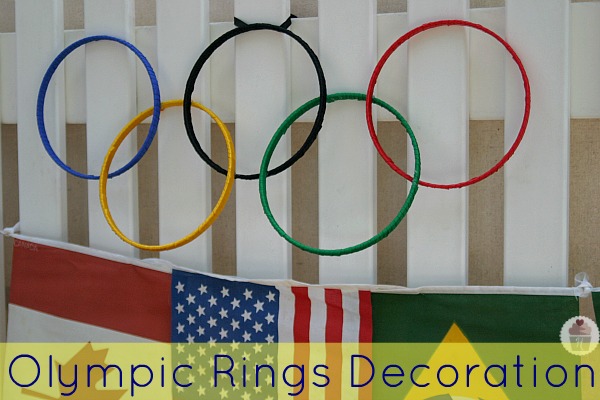 Originally designed in 1912 by Baron Pierre de Courbertin, the colors of the Olympic Rings are often thought to represent the regions, according to Wikipedia, they in fact don't. But instead, represent the union of the five continents and the meeting of athletes from throughout the world at the Olympic Games.
The interlocking rings in blue, black, red, yellow and green will be flying high for 17 days; July 27 – August 12, 2012.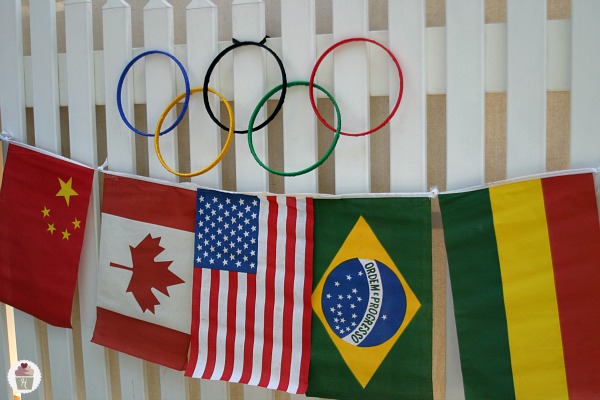 Now that we have had a little lesson on the Olympic Rings, let's put them together…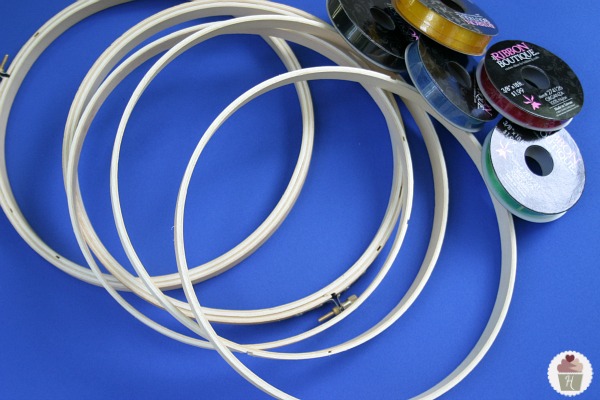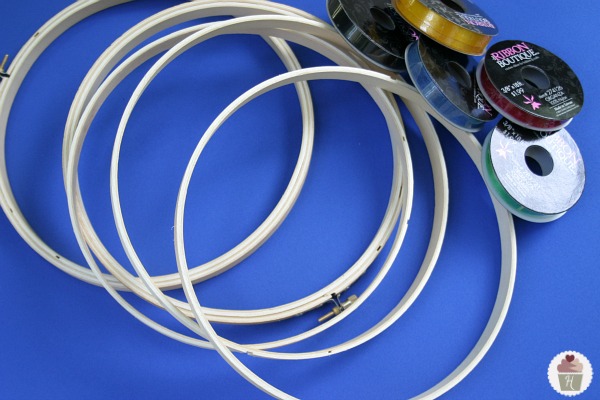 Olympic Rings Supplies:
3 Embroidery Hoops 8 inches – wooden, the kind that has a clasp holding them together
Ribbon – blue, black, red, yellow and green
Glue – we used hot glue gun
Directions:
Take the hoops apart, and cut off the clasp with side cut pliers, flush with the hoop
Working with blue, black and red ribbon, attach the ribbon to the solid hoops and wrap around, secure with glue after the hoop is covered
Working with the yellow and green ribbon, attach the ribbon to the hoop that is open, wrap around and secure at the end
Place the 3 solid rings on the work surface – blue, black and red rings
Take the yellow and green rings and place them through the blue, black and red rings. Use a dab of hot glue to secure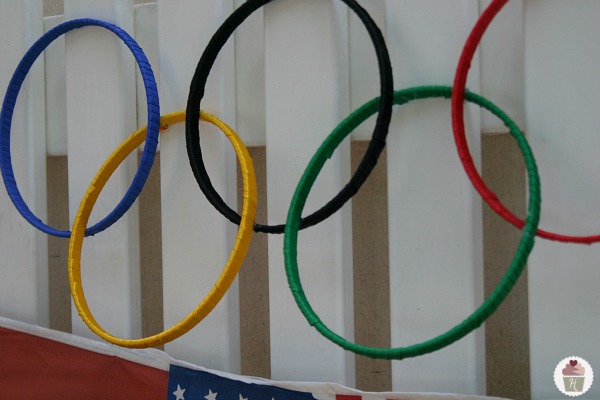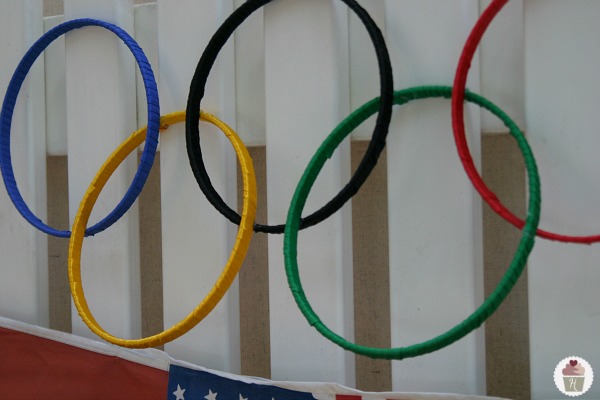 Linking to…Made By You Monday