Olympic Cupcakes: Printable World Flag Cupcake Toppers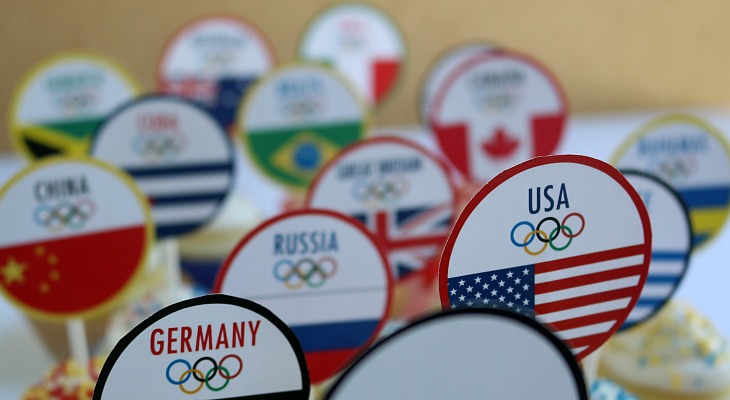 Whether you love watching the Olympic Games or not, these World Flag Cupcake Toppers are a perfect history lesson for the kiddos…shhh don't tell them though.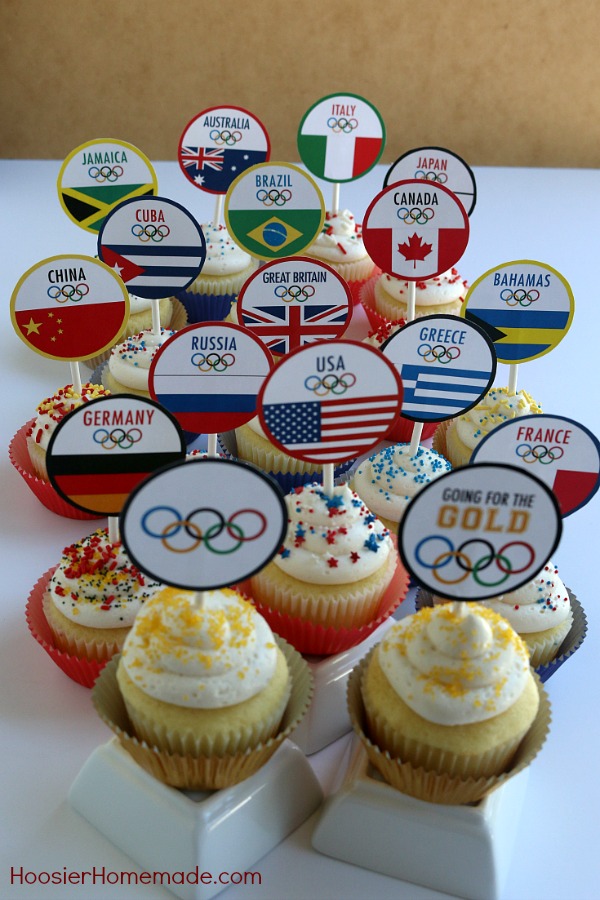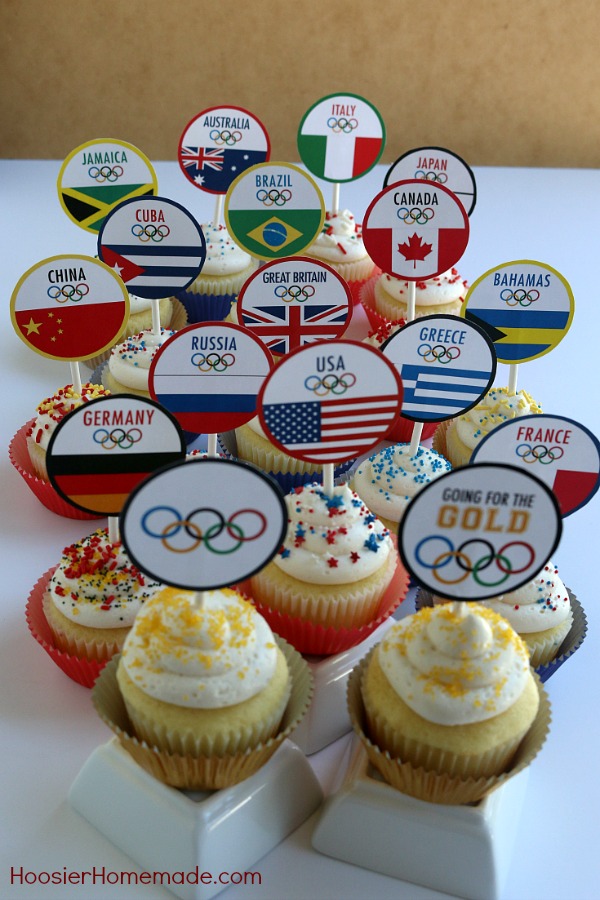 The Olympics are coming soon! Do you watch them? We are avid watchers, not only to see the sports, but to see the athletes from the different countries. From the opening ceremony to the closing, we are glued to our television. Each time I see an athlete on the podium and the National Anthem is played, I get a little choked up. I think of not only all the hard work that went into the achievements but also the pride that they must feel to represent our country.
If you are planning to celebrate the Olympics, you may also like our Backyard Olympic Games, DIY Olympic Torch or Olympic Torch Cupcakes!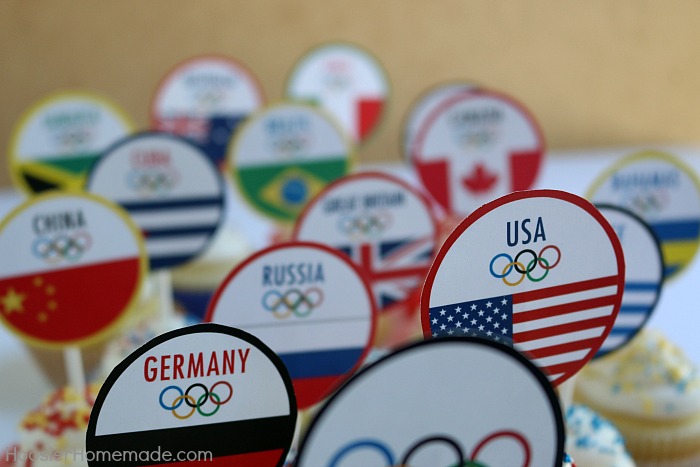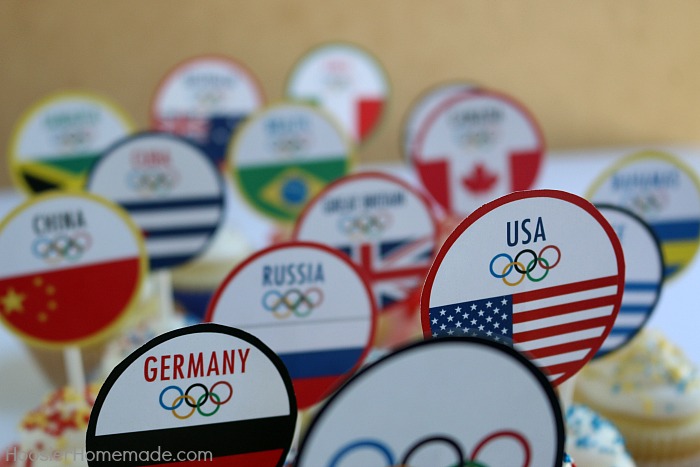 These free printable cupcake toppers feature the USA and 14 other country flags, along with the Olympic rings. I think it would be fun to have a little history lesson for the kids while making these Olympic Cupcakes! While making them, I found it interesting that there were several with red, white and blue colors. I wasn't aware of that.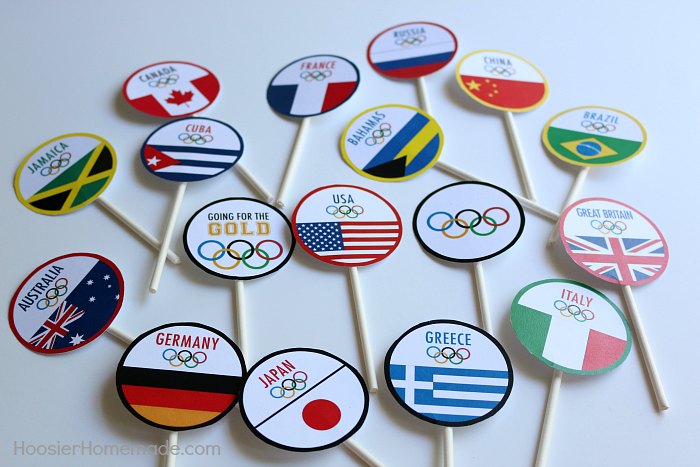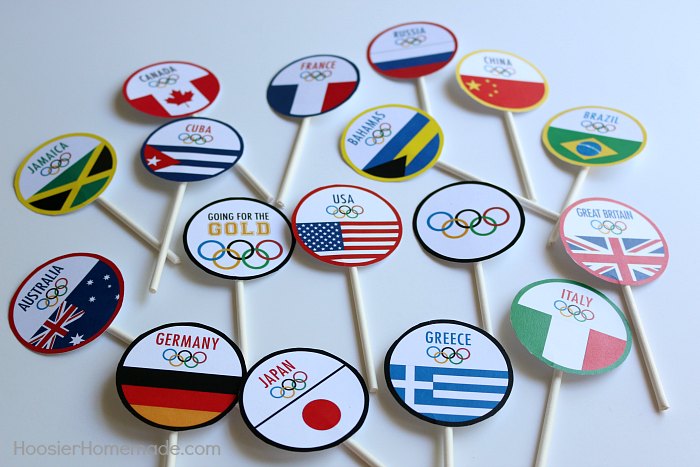 Whether you use these printable toppers to celebrate the Olympics or use them for World history lesson, they are easy to make.
Printable Cupcake Toppers
Head on over and grab the printables.
Save to your computer or a flash drive and print. I use card stock paper to print on, it's a little sturdier.
Cut out the circles using a 2 inch hole punch. If you want the different color rim around the circles, you will need a larger hole punch or cut them by hand like I did.
Use a lollipop stick and tape it to the back of the topper.
Decorate the cupcakes with a variety of colored sprinkles on the cupcakes, if desired.
Insert the topper into the cupcake.