How to make an Olympic Torch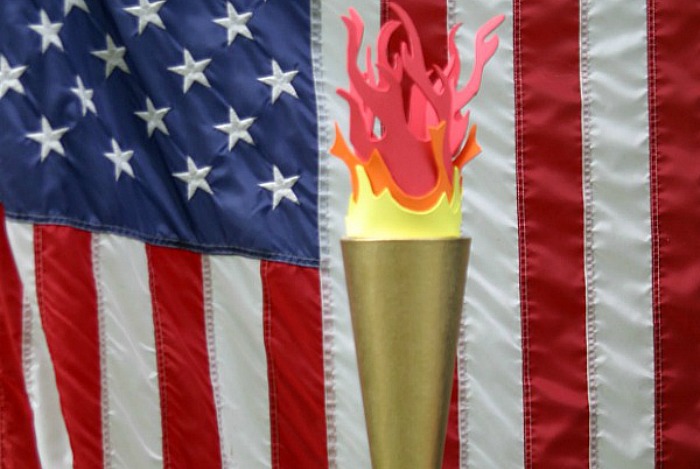 Celebrate the Olympic Games with this fun Olympic Torch! Learn how to make an Olympic Torch! The kids can help make it too!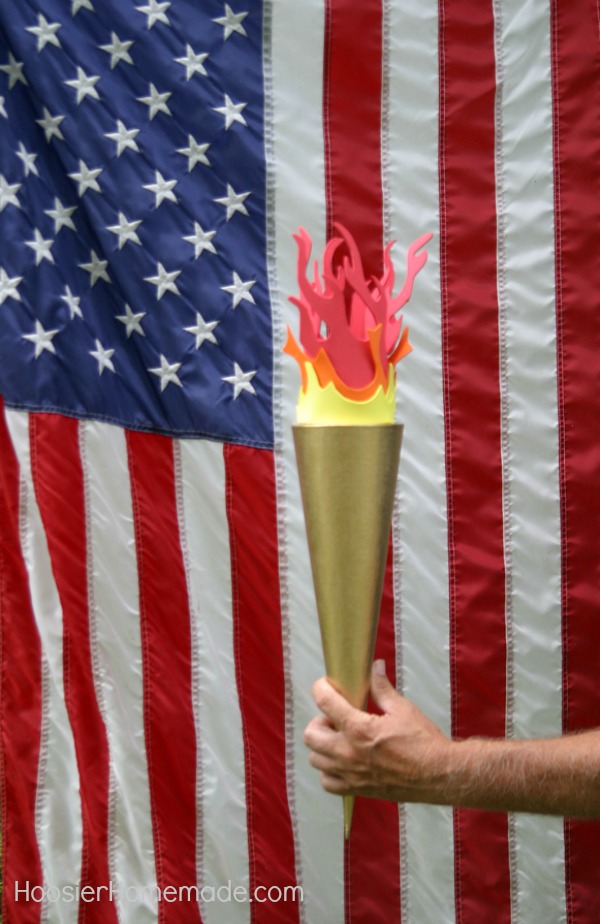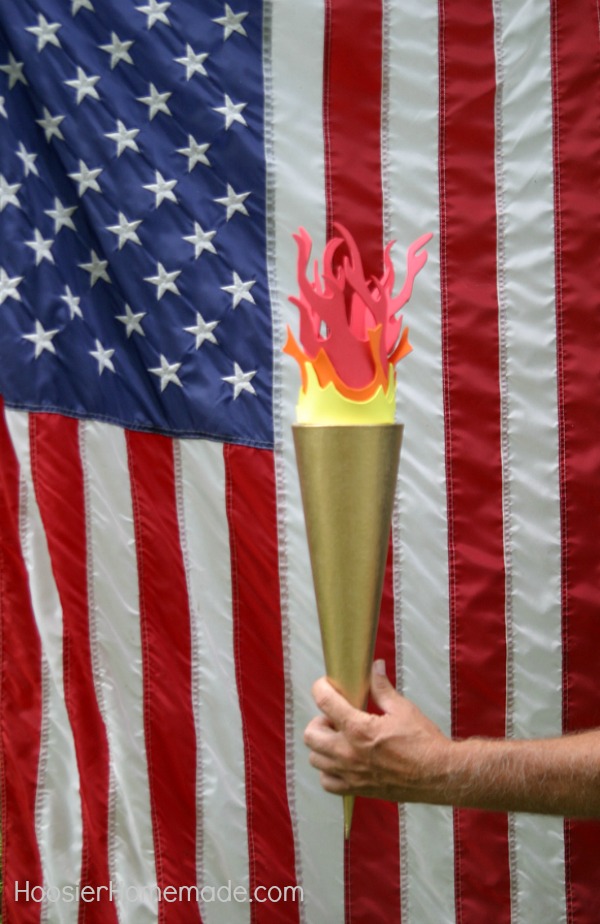 The Olympic Games are a big part of our family. We love watching them from the opening to closing ceremonies. This easy to make Olympic Torch will add lots of fun to your celebration.
I'm super excited to show you how to make your own Olympic Torch, let's get started…
Olympic Torch Supplies
Handle – paper cone found at Hobby Lobby
White paint for primer
Gold Metallic Paint for final coat
Red, orange and yellow craft foam sheets found at Hobby Lobby
Scissors
Pen or pencil
Hot glue gun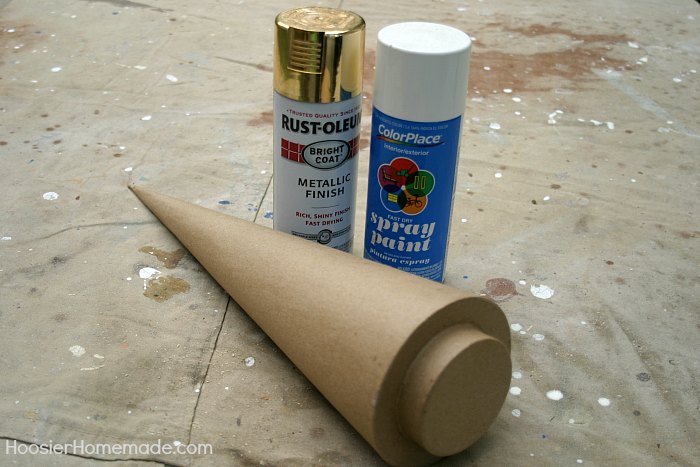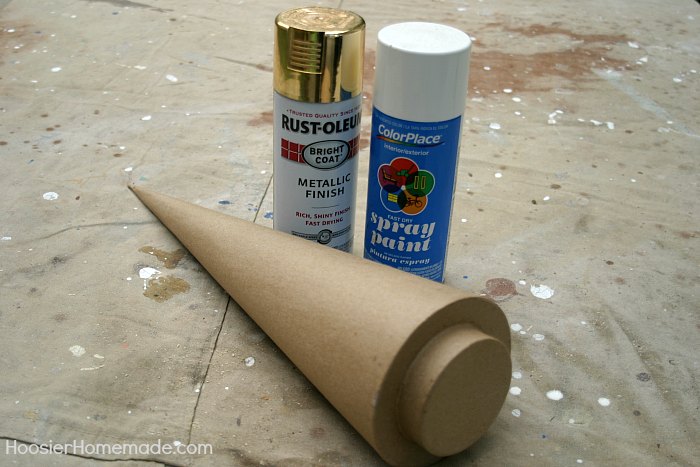 First, you will need to spray paint the handle of the torch. We found this cone shape at Hobby Lobby, and it worked out perfectly. Doug used white paint as a primer, and Rustoleum Metallic Gold for the finish.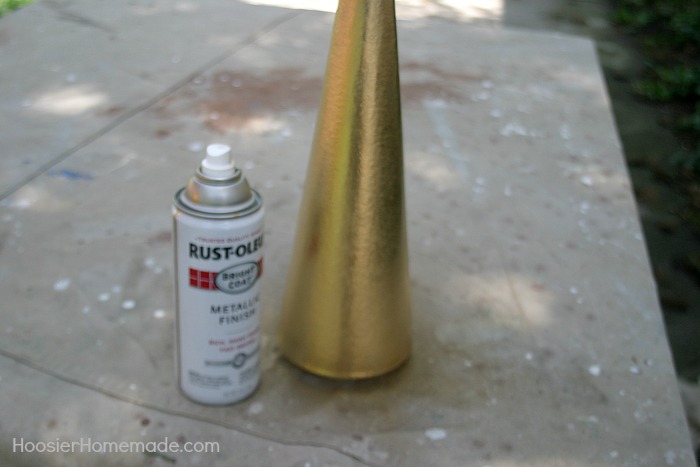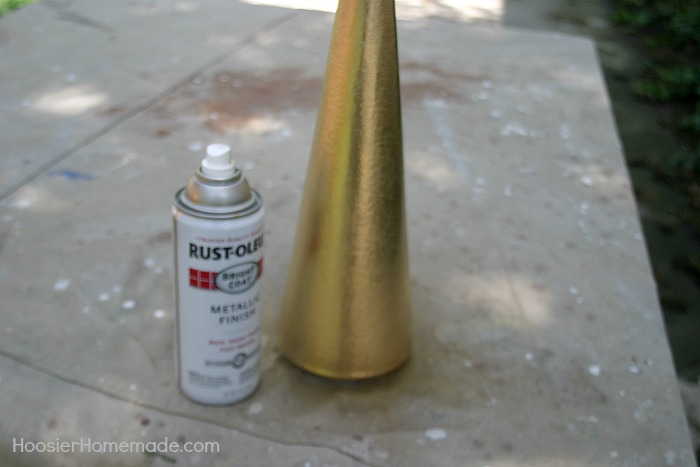 Working outside or in a well vented area, cover the cone with white paint. Let dry, about 30 minutes or until not tacky.
Then coat with gold spray paint, again, letting dry completely.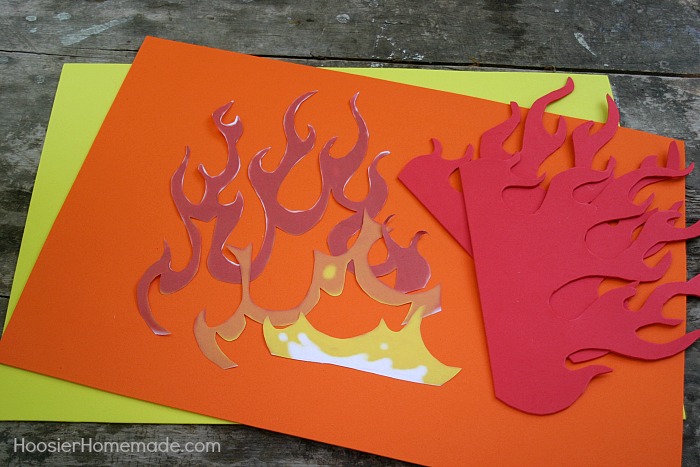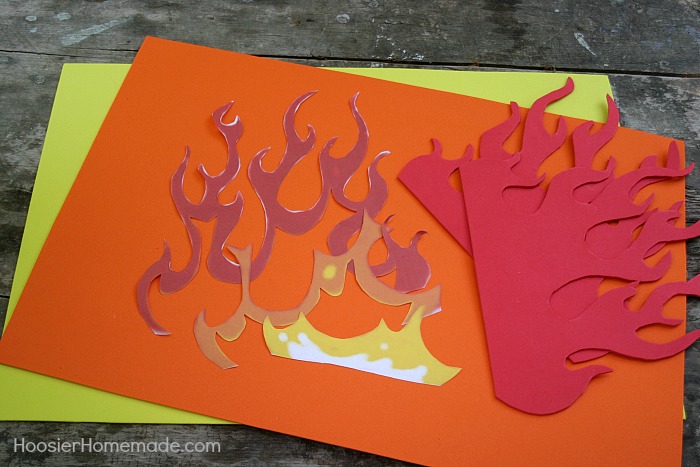 While the torch handle is drying, you can work on the flames. We used craft foam sheets, and they worked great. First you will need to either draw the flames on to the foam, if you are an artist, or if you are like me, I needed a template.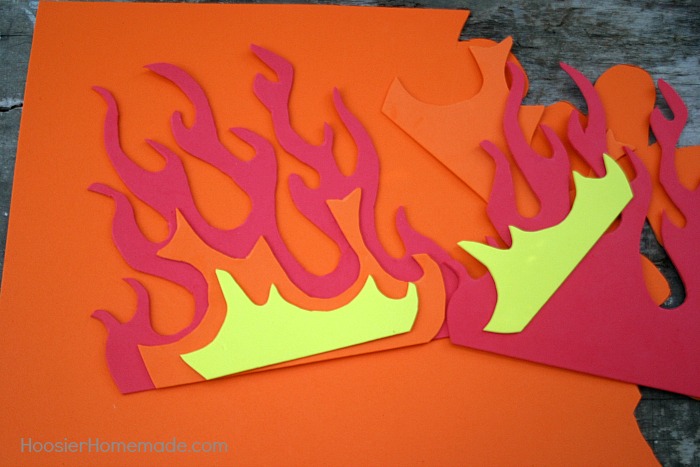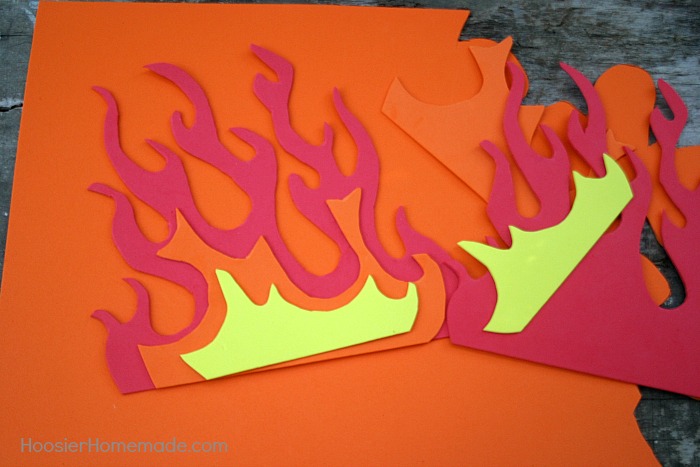 Print out the template, cut out each color of flames, and trace on to the foam. Then cut them out. For the cone we used, we needed 2 each of red and orange and 3 yellow flames.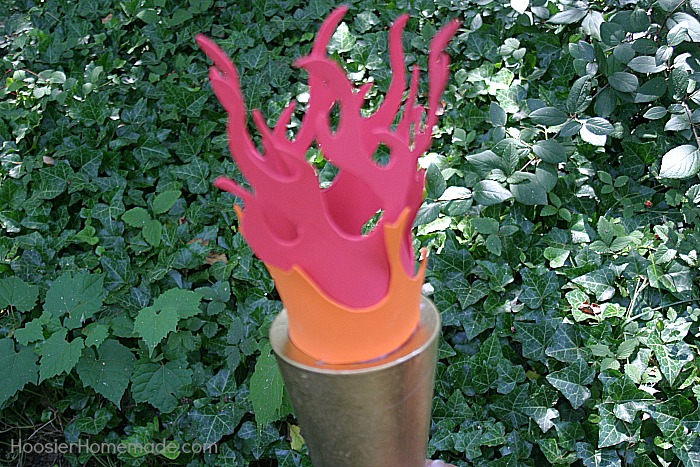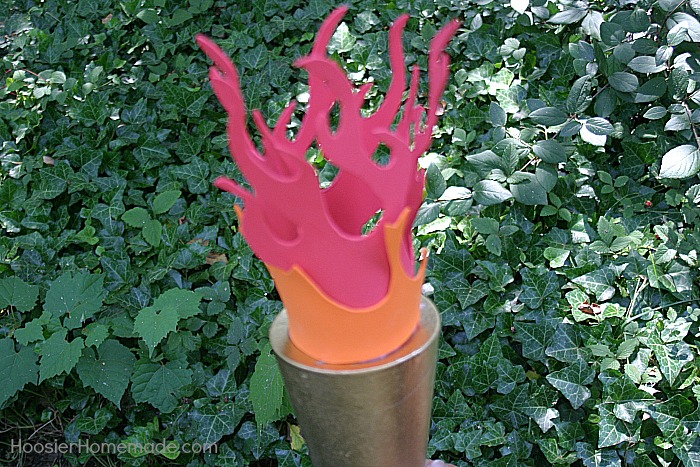 Then using a hot glue gun, attach the flames, starting with red, and then adding the orange so that the flames are alternating a bit. Then add the yellow flames.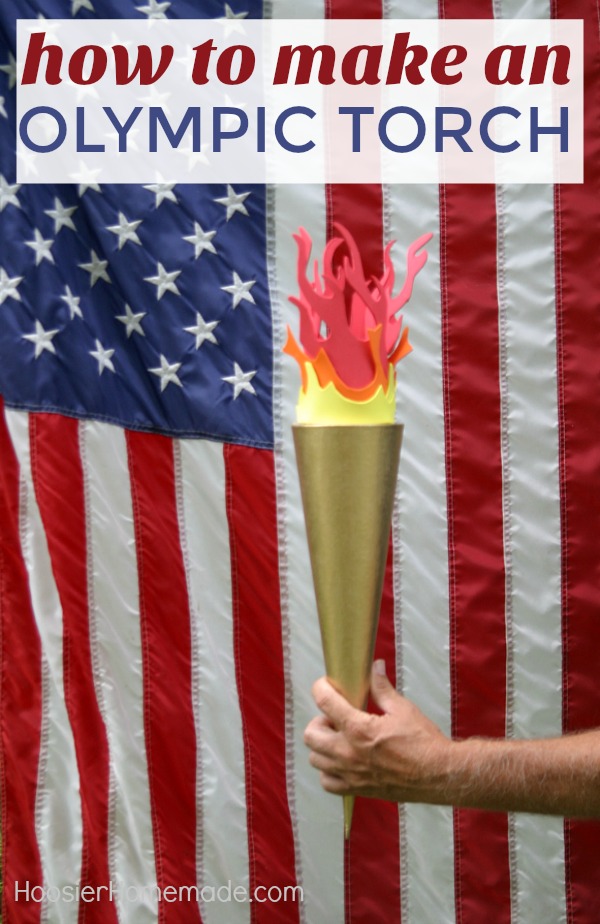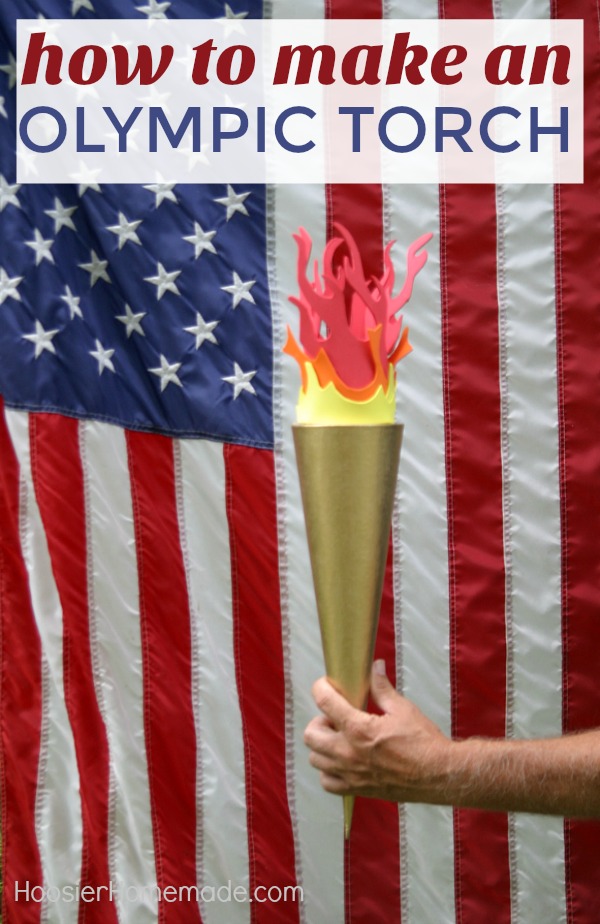 Are you celebrating the Olympics? You may also like…