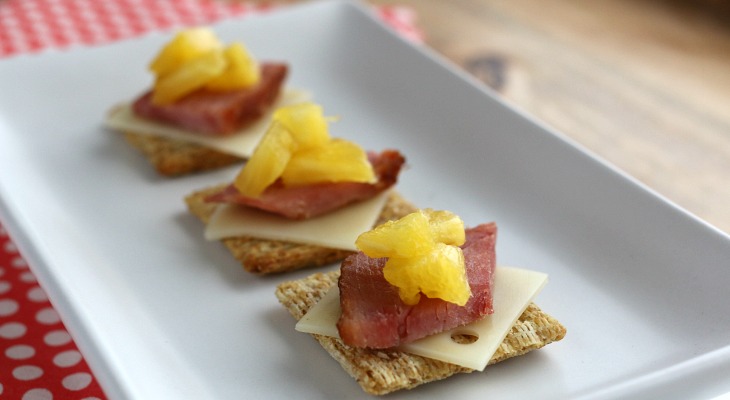 Easy snack with only 4 ingredients, perfect for movie night yet elegant enough for a dinner party. These Hawaiian Triscuit Snacks will inspire you to dream of the islands.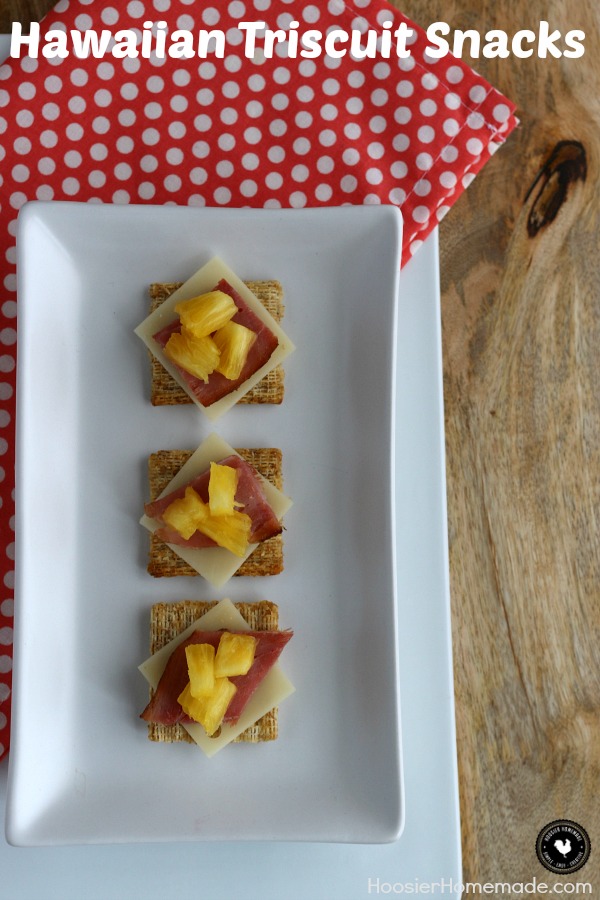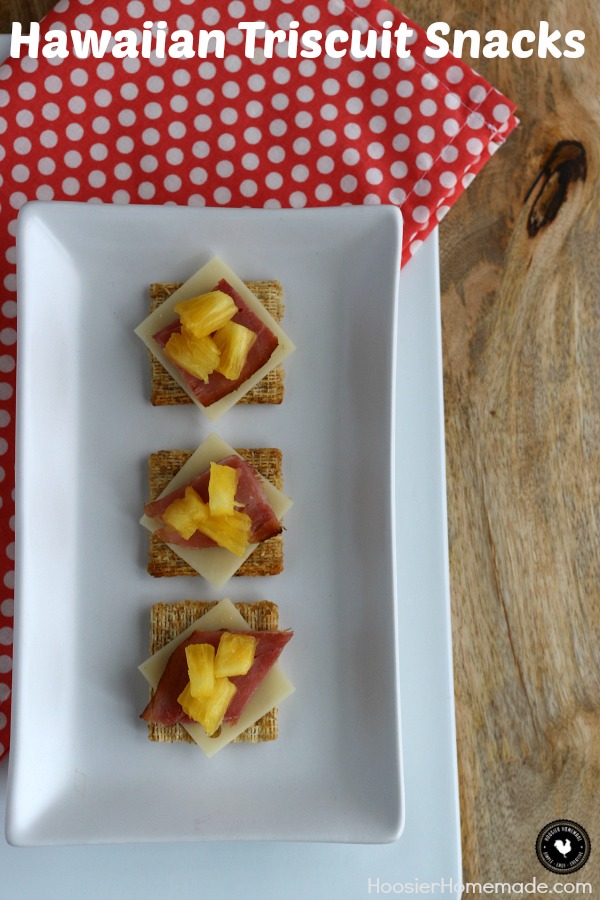 We are a snack loving family, you name it – we love it. But it needs to be quick and easy. Who wants to spend time on fixing a snack? Not me. Triscuit is the perfect snack cracker, there are endless options to take this cracker to the next level. Or if you rather, eat them with nothing at all. The Triscuit cracker is an anytime snack. Suggested serving size is two topped crackers per person.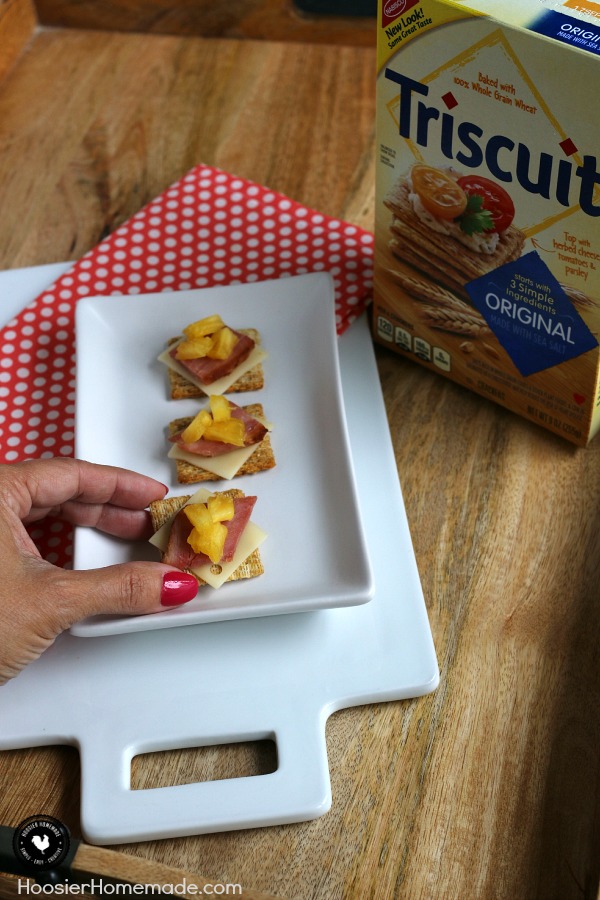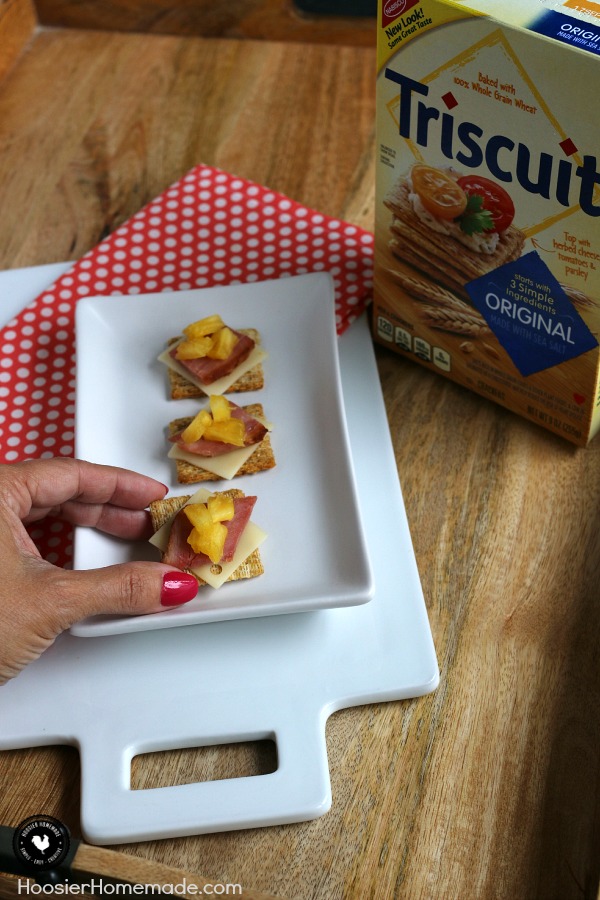 The recipe for these Hawaiian Triscuit Snacks is very simple – Triscuit Original Crackers, Swiss Cheese, Ham and Pineapple. Like most recipes, they begin with inspiration. Whether that comes from a certain holiday like Ham at Easter or Christmas, or maybe a trip to the beach, or like these snacks, our life-long dream of visiting Hawaii.
When we were first married, Doug and I dreamed of visiting Hawaii for our 25th Anniversary. While that has come and gone, unfortunately we didn't make it there, but we will – someday.
So when I think of the Hawaiian Islands, the first ingredient that pops into my head is pineapple. And what goes great with pineapple? Ham, of course. Then we needed a little cheese, because well, what's a cracker without cheese?
And then – Hawaiian Triscuit Snacks were created.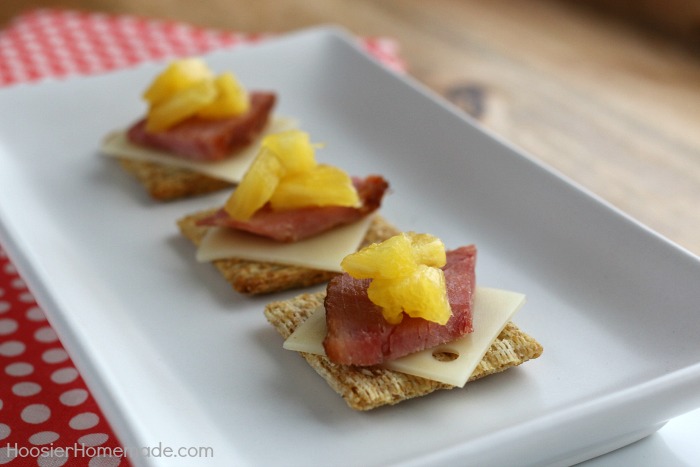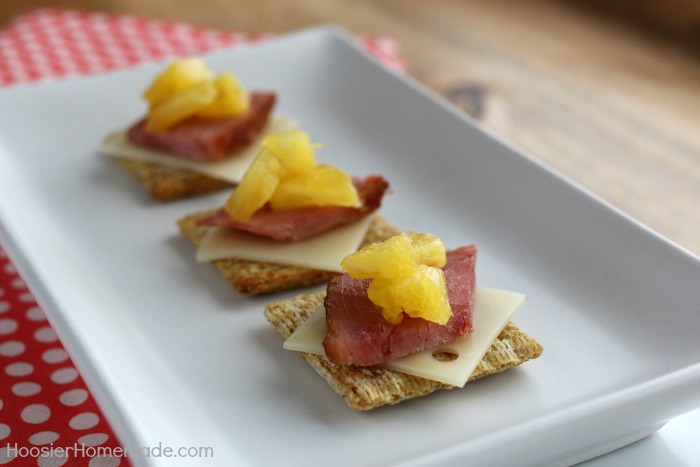 Now, as I mentioned, the options are endless for these delicious Triscuit crackers. In fact, the Triscuit Pinterest boards are full of inspiration. They have fresh berry goodness, Farmer's Market recipes, Party Planning Ideas and much more! See for yourself.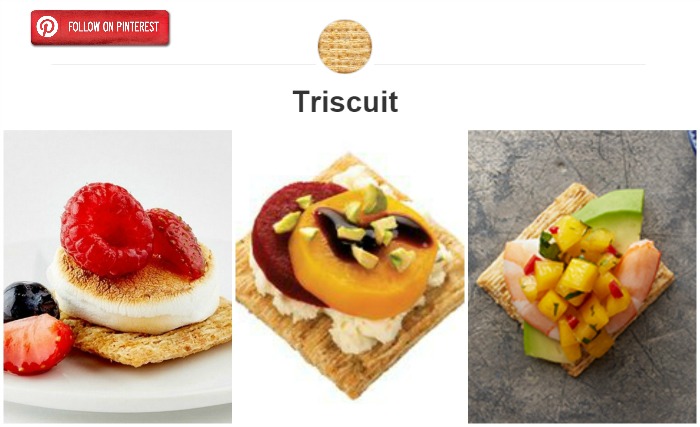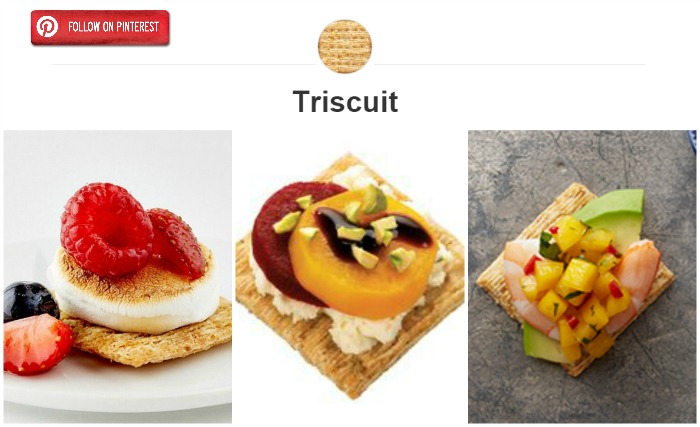 Follow Triscuit on Pinterest, Instagram and Twitter.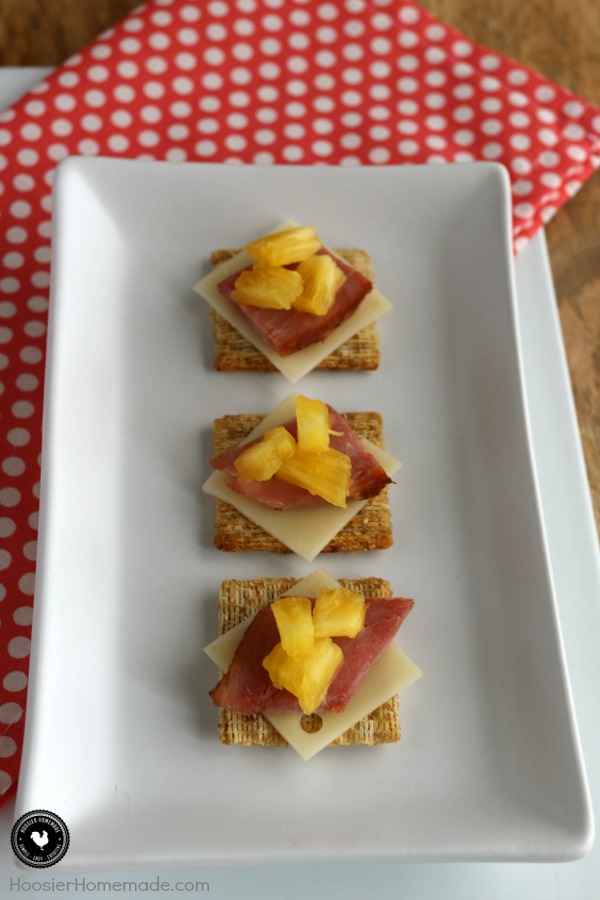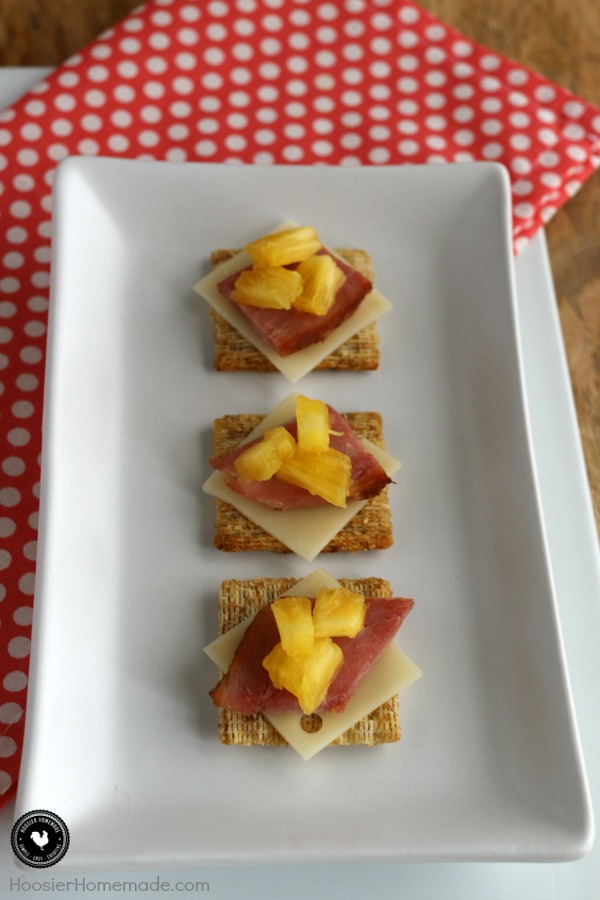 Hawaiian Triscuit Snacks Recipe
Prep Time: 5 minutes   Yield: 2 crackers per serving
Triscuit Original Crackers
Swiss Cheese
Ham – we used leftover ham, you can also buy some from the deli
Pineapple – fresh or canned
Instructions
Lay crackers out onto serving tray
Top with a square of cheese
Add a small piece of ham
Top with pineapple pieces
Triscuit believes in simple things coming together to create something more.  Whether it's just three ingredients on a Triscuit or about life, we believe that you (and Triscuit) are "Made for More". 
Triscuit sponsored this blog post. The opinions and text are all mine.