Are you ready to start building memories with your family AND keep it SIMPLE?
Some of my favorite memories are not big, crazy holidays where we ran non-stop, drove to every family member that invited us, or had no time to even talk to each other. ⁠
It's the small things – like Love Buckets on Valentine's Day, Countdown Bags on New Year's Eve, or a Meatloaf shaped like a Jack O' Lantern. ⁠
THIS is why I am on a mission – why I want to help YOU build those special memories with your family as well! ⁠
BUT here's the thing my friend – we are busy, EVERY.SINGLE.PERSON is busy – so let's simplify these special days.
We are SUPER excited that you are here! Thank you for subscribing!
30 Days to a Simplified Holiday begins Monday November 22, 2021 and wraps up on Tuesday, December 21, 2021
Click on the photo below to download the 6 SIMPLE ways to build memories with your family and let's Celebrate the Season!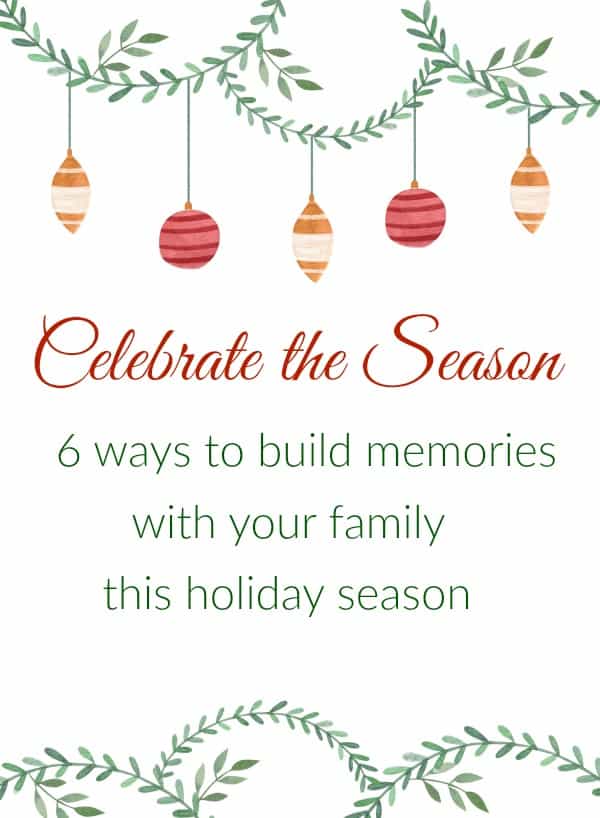 Click on the photos below to see more inspiration from the previous years