Welcome to another great week of menu planning! Last week's menu went pretty well, I got behind and didn't make the Chicken in a Haystack, so we had leftover Bobby Dean's Goulash that was in the freezer (gotta love that easy meal). I did make the Stuffed Crust Pizza, it was really good, I'll be sharing the recipe soon.
I'm so excited, St. Patrick's Day is Wednesday! Although I'm not Irish, I think it's super fun to cook and serve a St. Patrick's Day Menu. It's definitely one of those holidays that "foodies" like me just love. So, here is what we will be having on St. Patrick's Day…
Print
Irish Beef Stew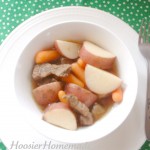 Ingredients
1/4 cup Oil
1 1/4 pounds Beef Stew Meat
6 large Garlic Cloves, minced
8 cups Beef Stock or canned Beef Broth
2 tablespoons Tomato Paste
1 tablespoon Sugar
1 tablespoon Dried Thyme
1 tablespoon Worcestershire Sauce
2 Bay Leaves
2 tablespoons Butter
3 pounds Russet Potatoes, peeled, cut into chunks
1 large Onion, chopped
2 cups Carrots, 1/2 inch pieces, peeled
2 tablespoons chopped fresh Parsley, optional
Instructions
Heat oil in heavy large pan, add beef and saute until brown on all sides, about 5 minutes (I marinated the beef in Worcestershire sauce, garlic and some House Seasoning) Add beef stock, tomato paste, sugar, thyme, Worcestershire sauce and bay leaves (I added all these to the crock pot and turned on high, then added the beef after it was done cooking) Stir to combine. Bring mixture to boil, reduce heat to medium, cover and simmer 1 hour, stirring occasionally.
Meanwhile, melt butter in another large pot over medium heat, add potatoes, onion and carrots. (I added the veggies to the crock pot, skipping the browning) Saute\' veggies until golden, about 20 minutes. Add to beef stew. Simmer uncovered until veggies and beef are very tender, about 40 minutes.(Cook in crock pot 8-10 on low) Discard bay leaves. Sprinkle with parsley, if desired and serve.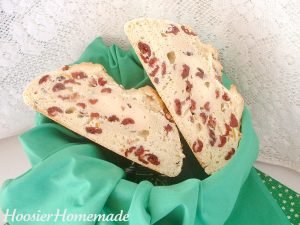 And maybe a cupcake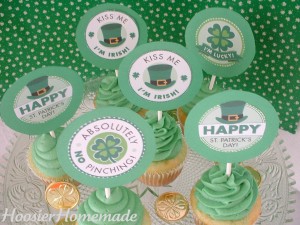 Or maybe some Shamrock Almond Cookies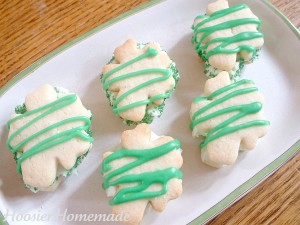 And for the rest of the week…
Monday ~ Asian Chicken Stir-Fry and Rice
Tuesday ~ Baked Mac & Cheese, Cheese Dogs
Wednesday ~ Happy St. Patrick's Day ~ Don't get pinched 🙂
Thursday ~ Mini Meatloaves, Cheesy Mashed Potatoes, Corn
Friday ~ Stromboli
Saturday ~ Chicken Bacon Quesadillas
Sunday ~ Honey Sauced Chicken Wings (Recipezaar)