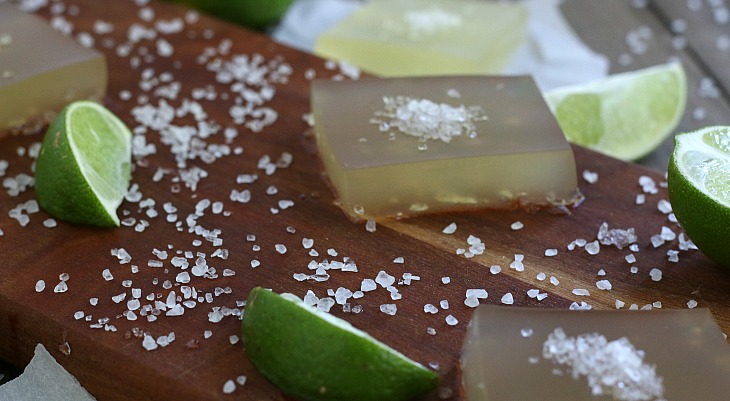 You are only 3 ingredients away from these fun Margarita Jello Shots! We all love margaritas, so why not whip up a batch of these jello shots for your next party?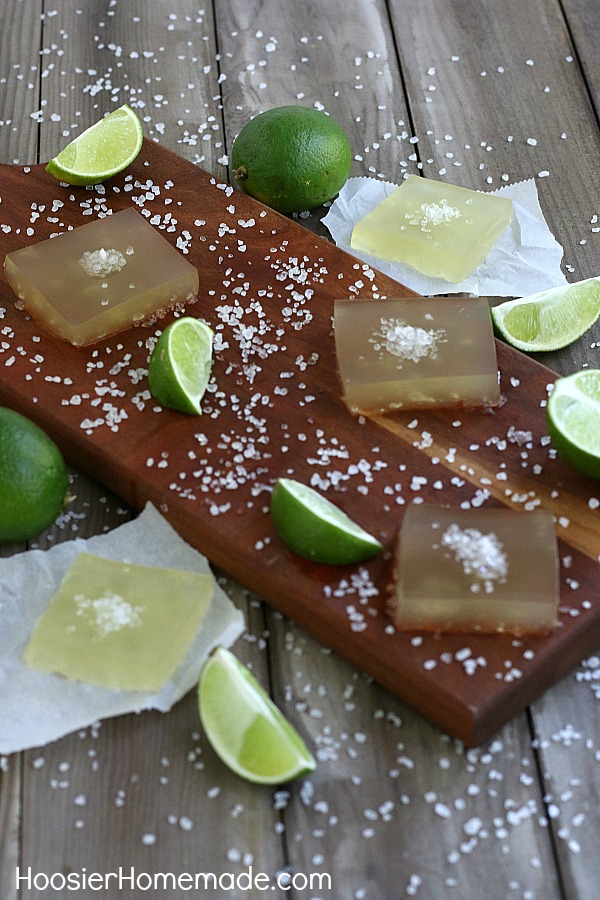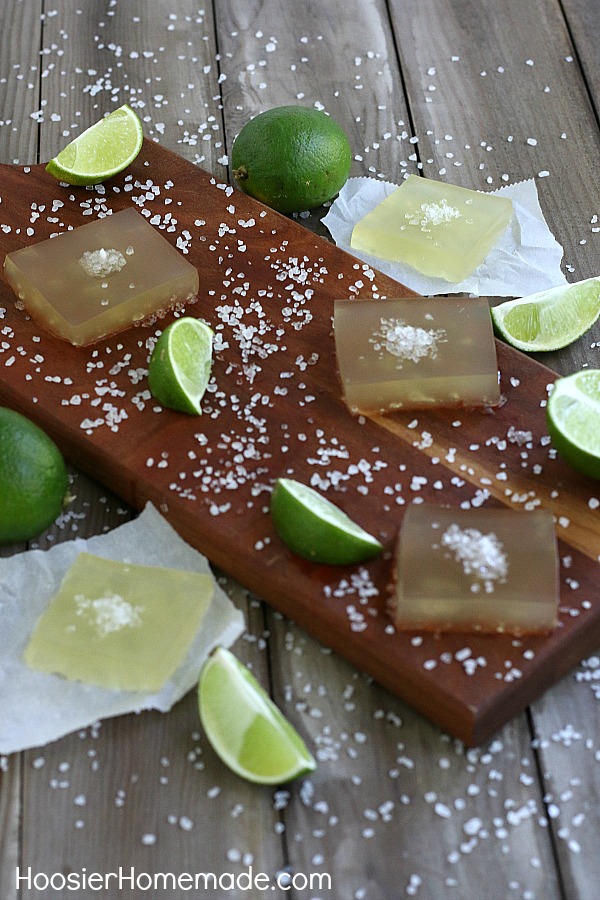 Jello Shots are one of those recipes that have definitely morphed over the years. I remember way back to my college days when they were popular. Of course, we took Jello Shots to the next level when we created the Candy Corn Jello Shots, 4th of July Jello Shots, Irish Jello Shots and we can't forget the Mardi Gras Jello Shots. Those Jello Shots, though, are made mostly without alcohol, although you can add alcohol to them if you want.
Everything has changed with these Margarita Jello Shots! Yes they have alcohol – tequila of course, and only 2 other ingredients – margarita mix and unflavored gelatin.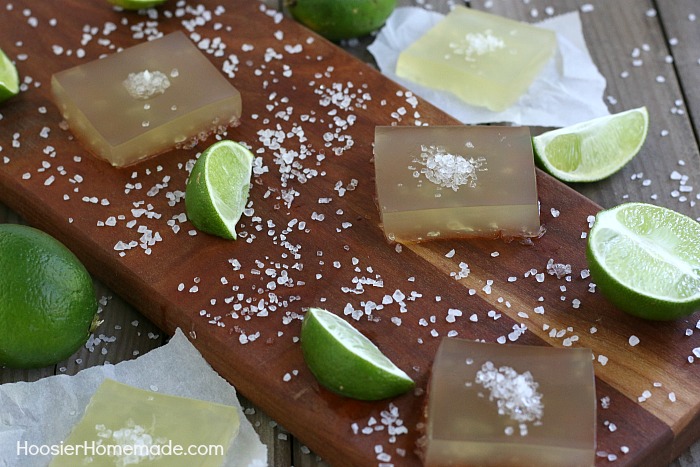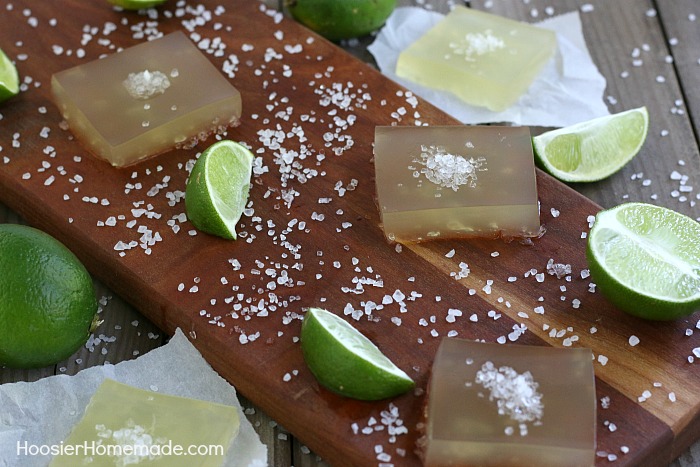 Now I have to be honest, I'm not really a lady that drinks. But when I do have the occasional drink, Margaritas (especially at the Mexican restaurant) are really good. And these Margarita Jello Shots – well they are a little dangerous. You see, they taste just like lime jello.
They are super easy to make, going together in minutes, and can be used for any occasion really. Of course, an adult birthday party for sure. But you could serve them at a bachelorette party, New Year's Eve and more!
The other Jello Shots that we have made were served in plastic shot glasses, but these are more like finger jello. Serve them with a sprinkle of sea salt to get the total margarita look and taste.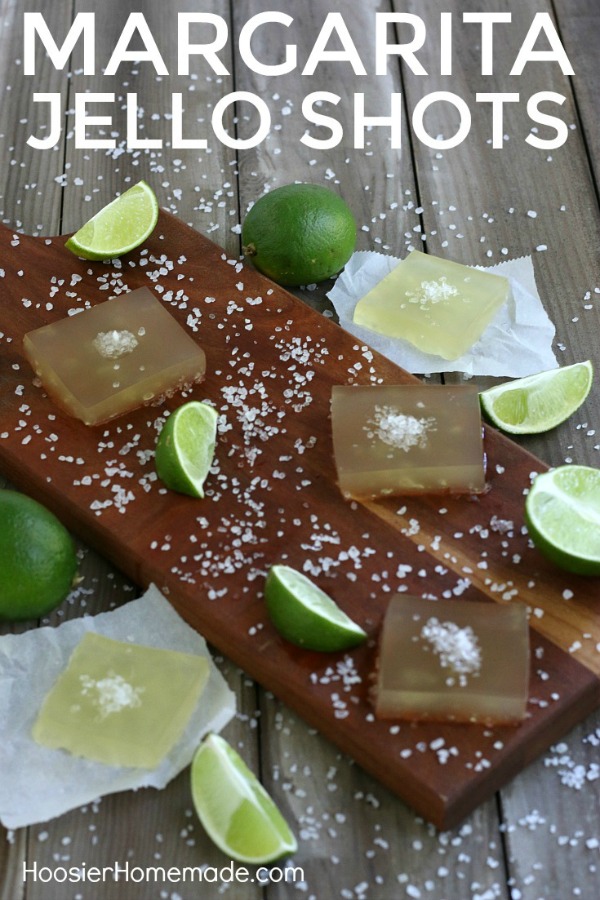 Have fun! Be sure to give one of these other Jello Shots a try too!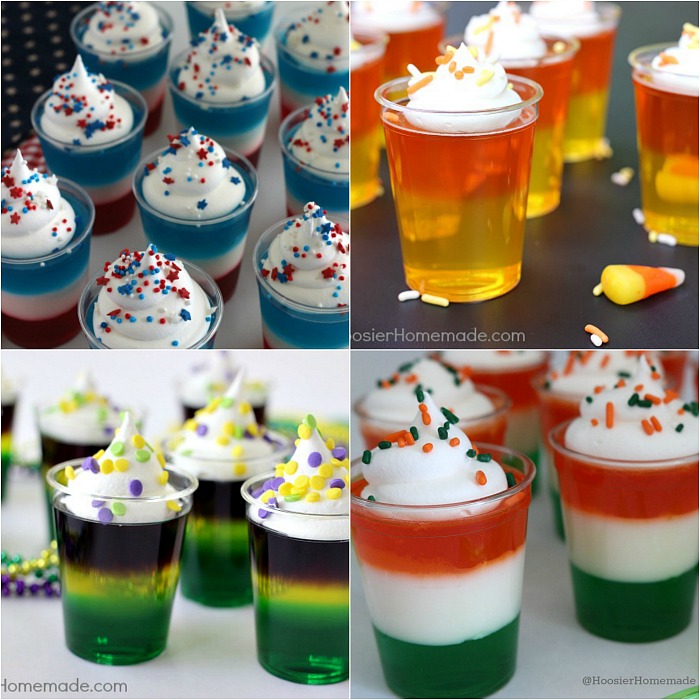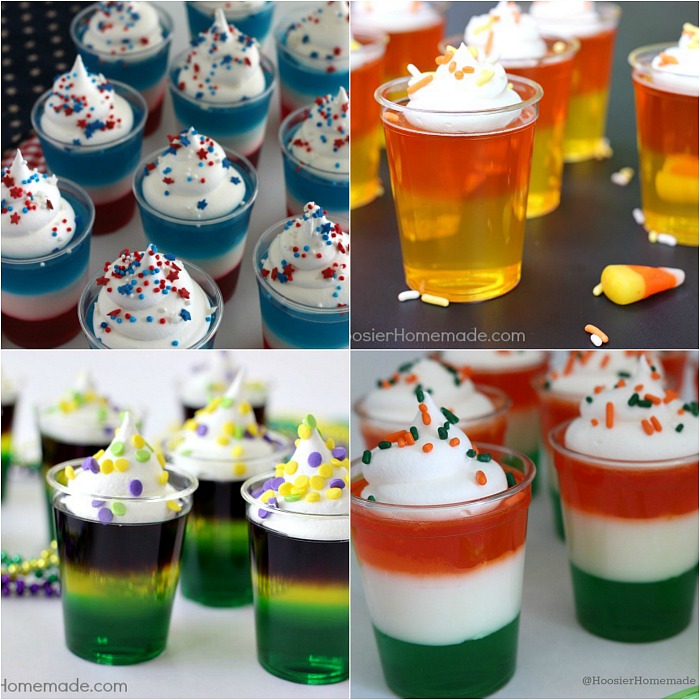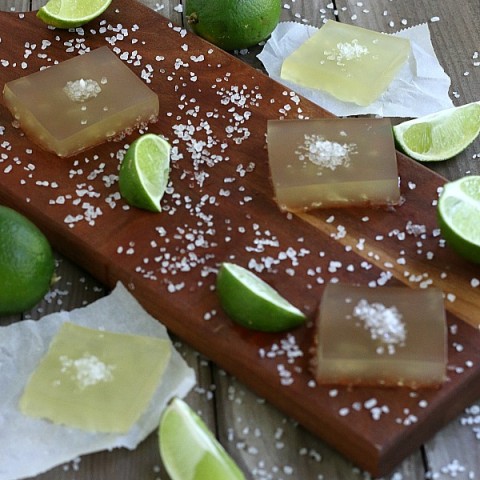 Margarita Jello Shots
MARGARITA JELLO SHOTS -- You are ONLY 3 ingredients away from a fun adult jello shot! Whip up a batch of these for your next party!
Ingredients
2 (1/4 ounce) packets unflavored gelatin (like Knox)
1/2 cup tequila
2 1/2 cups bottled margarita mix
Instructions
Sprinkle gelatin in a large bowl
Pour tequila over gelatin and set aside
In a medium saucepan, bring the margarita mix to a boil
Pour over tequila and gelatin mixture
Stir until well combined
Pour into a 8 x 8 pan
Refrigerate for at least 3 hours or until firm
Cut into squares and serve with a sprinkle of sea salt