These Mardi Gras Jello Shots are as fun to make as they are to eat. They are family friendly, but I have also included the recipe for you to add alcohol in case you are hosting an adult party for Mardi Gras!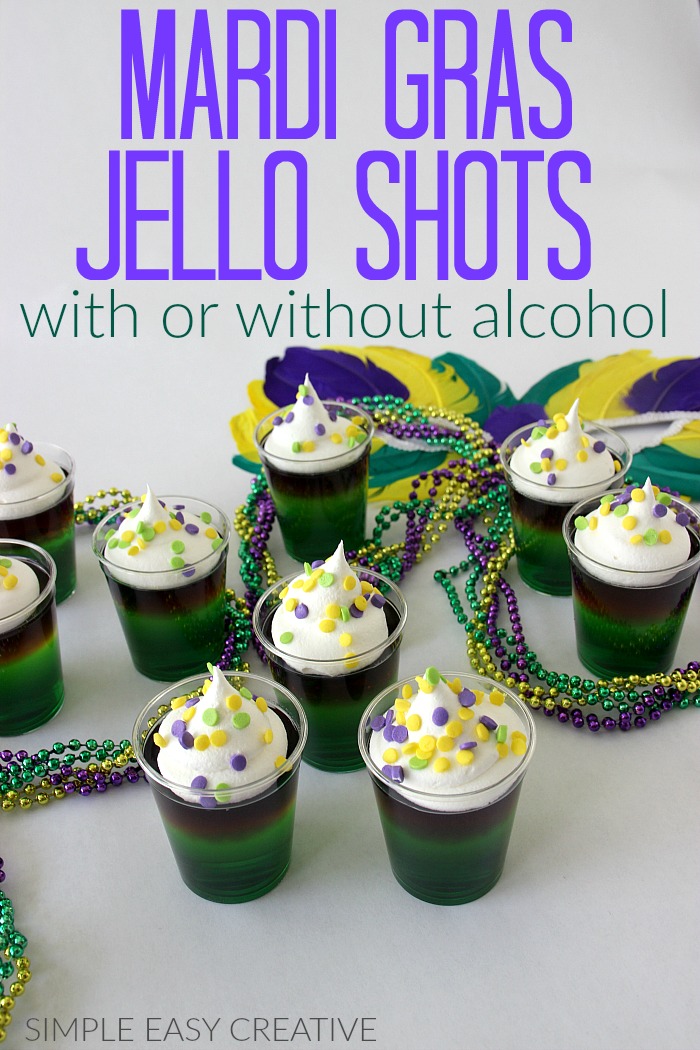 Even though we don't live in New Orleans, nor have I ever been there, I just love any excuse to create family memories for any holiday! Celebrating Mardi Gras on Fat Tuesday is one of those times.
Just like the Candy Corn Jello Shots for Halloween and the Irish Jello Shots for St. Patrick's Day, these Mardi Gras Jello Shots have layers of jello, topped with Cool Whip and a few sprinkles for color.
I used confetti sprinkles. I like that they are a little larger, and look really cute on the jello shots!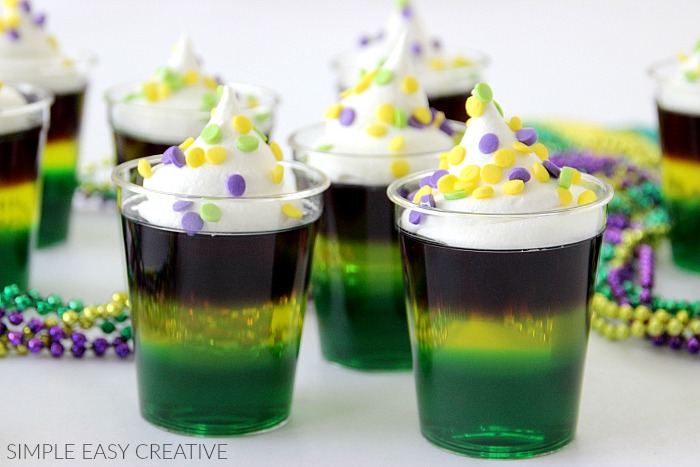 Serving the Jello Shots in 2 ounce plastic shot glasses is fun, but you can certainly use the same recipe and layer the Jello in a glass bowl.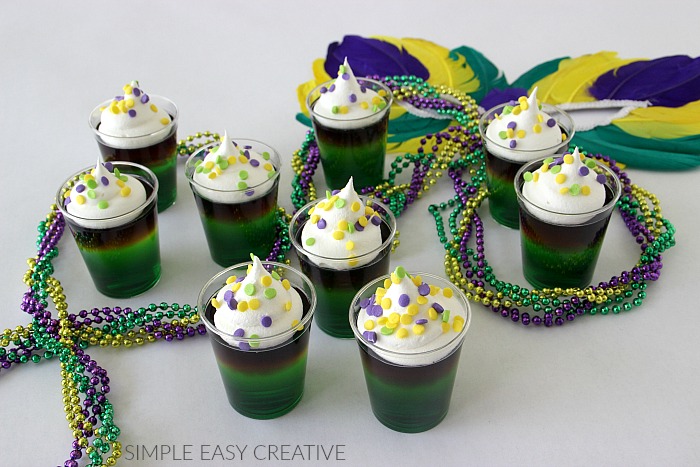 If you are hosting a Mardi Gras party, or even just a family fun night. These Mardi Gras Cupcakes are perfect!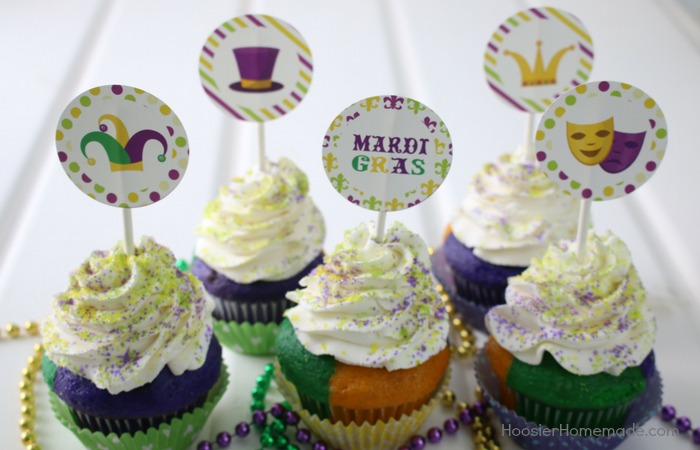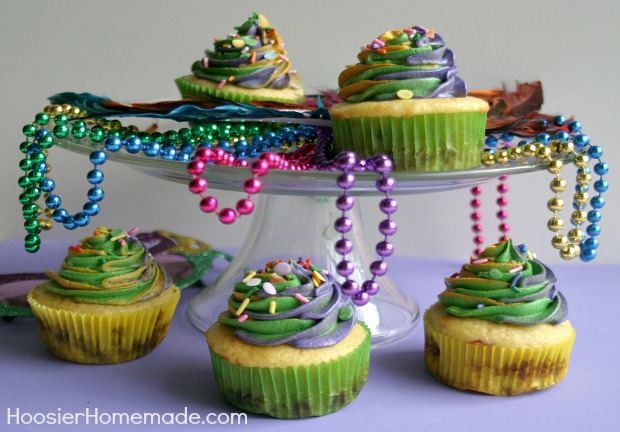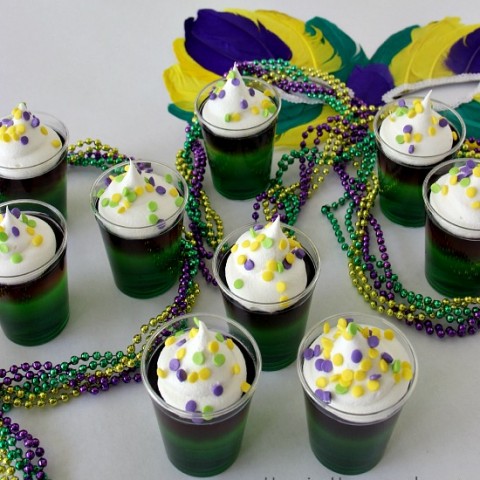 Mardi Gras Jello Shots
Yield:
15 shot glasses (2 oz)
Fun treat to serve for Fat Tuesday or a Mardi Gras Party. Recipe from HoosierHomemade.com
Ingredients
1 small box lemon jello
1 small box grape jello
1 small box lime jello
3 packets (4 1/2 tablespoons) Knox unflavored gelatin
3 cups boiling water
Whipped Topping or Whip Cream
Sprinkles for garnish, optional
Instructions
In a small bowl, combine lime jello and 1 packet of unflavored gelatin, stir
Add 1 cup boiling water and stir 2 minutes or until dissolved
Add jello to shot glasses, fill about 1/3 way
Place in fridge for at least 20 minutes, longer is fine
Repeat with 1 cup boiling water, lemon jello and unflavored gelatin, and then grape jello
Fill shot glasses and place in fridge for at least 20 minutes for each layer
Up to 1 hour before serving, add Cool Whip to the top and sprinkles if you like
Adult Version
Add 1 cup boiling water to 1 box of Jello and stir to dissolve.
Add 3/4 cup vodka and 1/4 cup cold water, stir to combine
Add to shot glasses and chill
Note - this is for a single flavor
Notes
You can easily double the recipe to serve more. Prep time does not include chilling time.