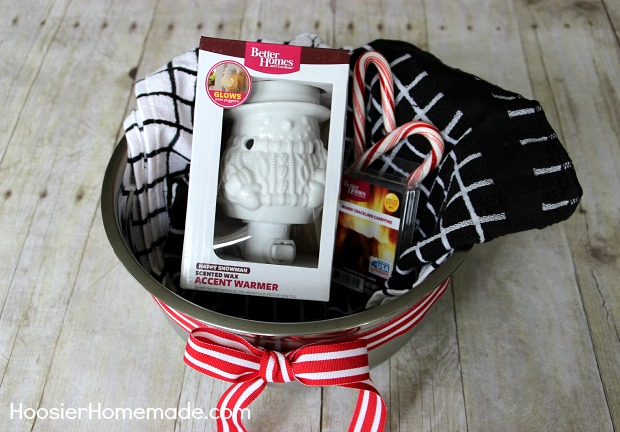 As Christmas grows near, and our gift list becomes long, sometimes it's difficult to come up with affordable gift ideas that everyone will love. These three ideas are each under $20, and I guarantee someone on your list would love one!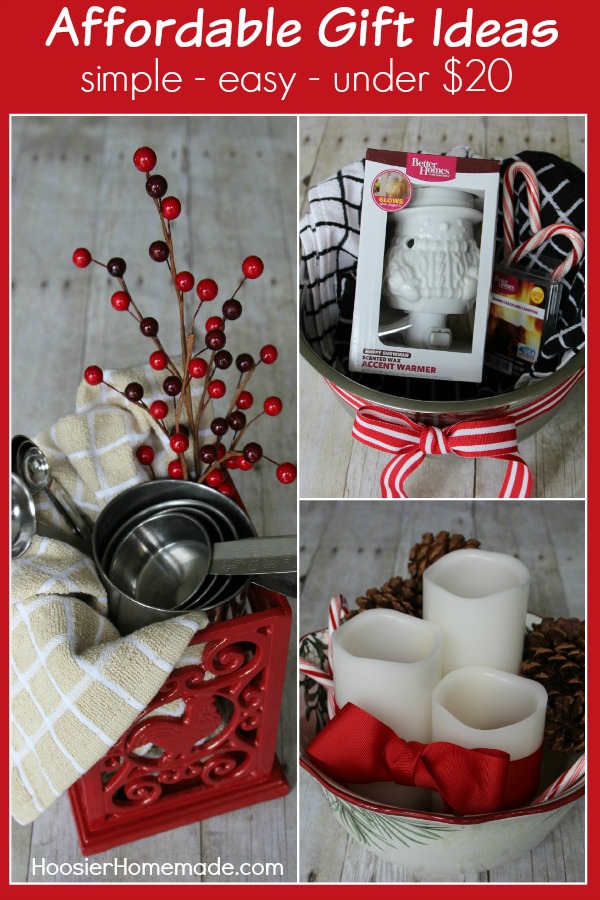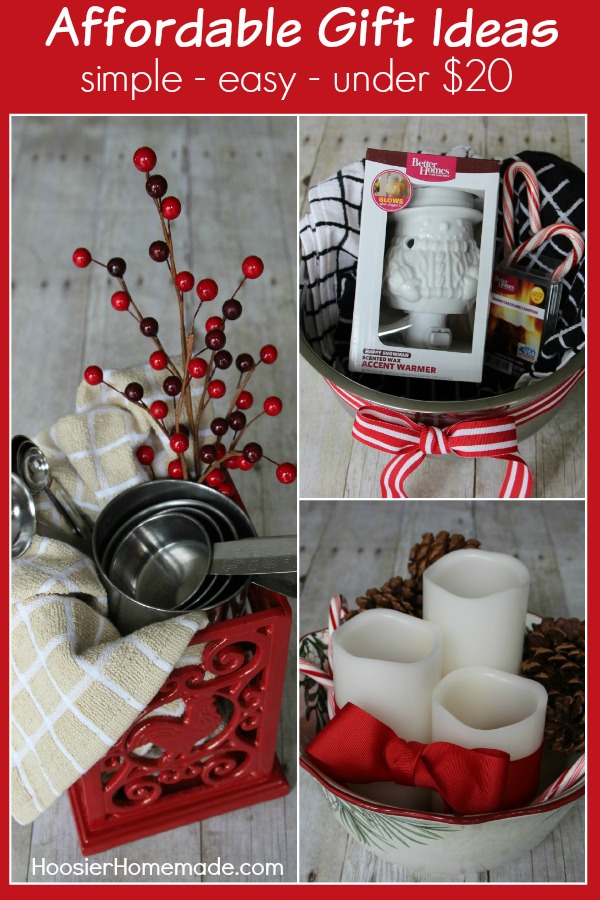 If you are anything like me, I love giving gifts. But often, I have a hard time figuring out how to give a beautiful gift but still stay within my budget. So we have put together 3 different options for you, each one if under $20, making gift giving not only affordable but also fun and easy!
All of the products we used are from the Better Homes and Gardens collection at Walmart. I've shared many of their products with you over the last several months. Honestly my friends, I love the quality and look of these products.
One of the best ways I have found to keep cost down when gift giving, is to purchase a single item, then divide the package into several individual gifts. Each year when I make my Christmas treat baskets, I do this, and we have done it again with these affordable gift ideas.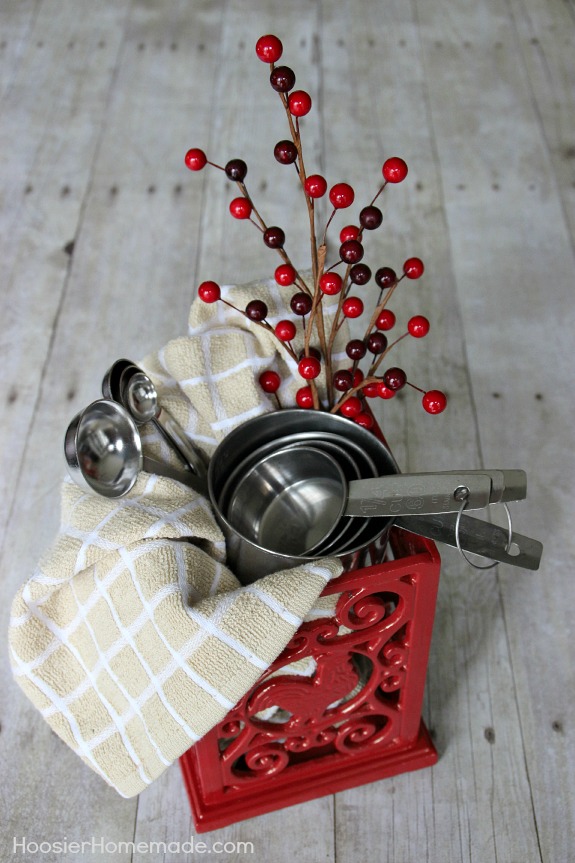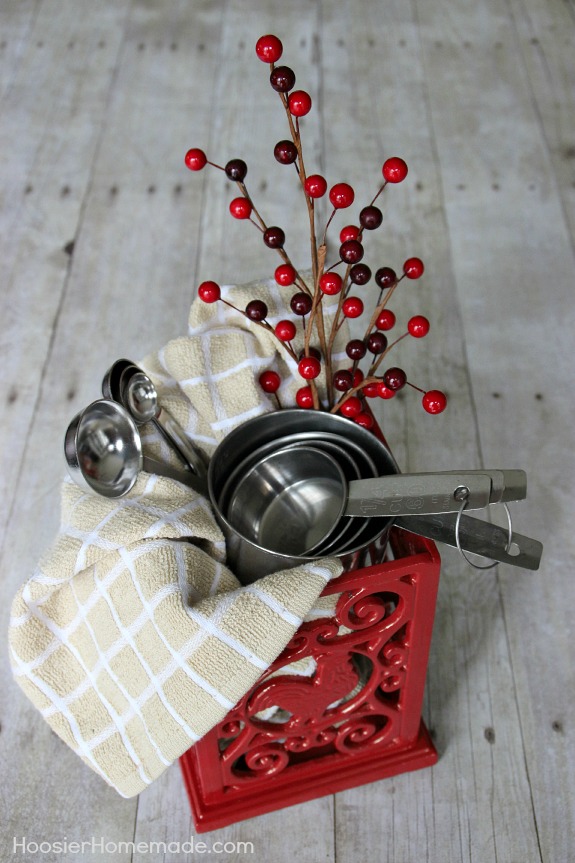 For this gift idea, we started with the adorable Cast Iron Country Rooster Utensil Holder, then divided a package of kitchen towels and added 1 to the holder. The measuring cups and spoons are from the 18 piece stainless steel kitchen set that we divided. A simple Christmas pick that we had left over from the Hot Cocoa Kits gives it a festive touch.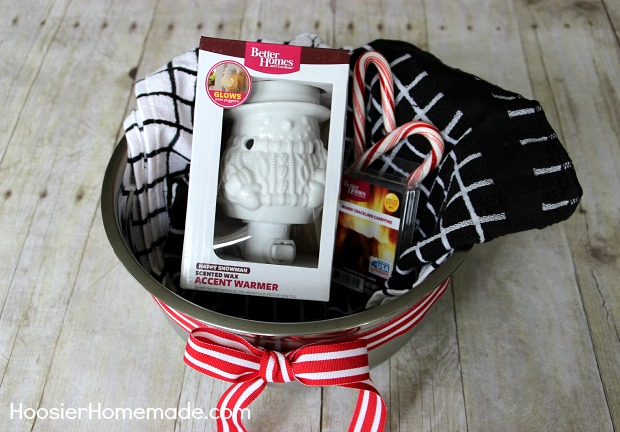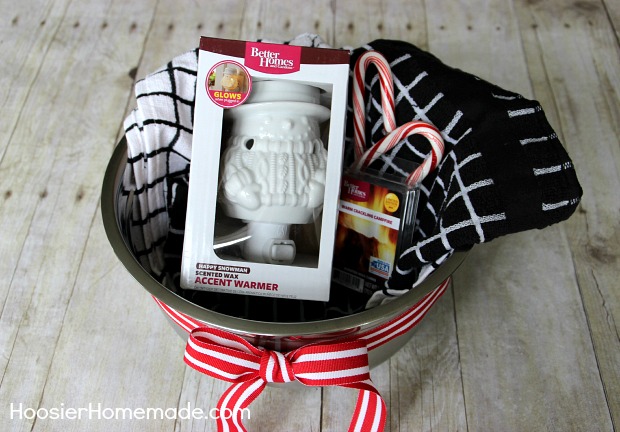 Again, very simple and easy, this affordable gift idea is one of the bowls from the 18 piece Stainless Steel Kitchen Set lined with 2 kitchen towels, and filled with an Accent Warmer plugin, a package  of wax cubes and a couple candy canes. And a tied with a cute ribbon.
Better Homes and Gardens Wax Cubes = $2
18 piece Stainless Steel Kitchen Set  – $10 making each piece around $1.25 each – Bowl = $1.25
2 Kitchen Towels = $5
Total Cost = $18.25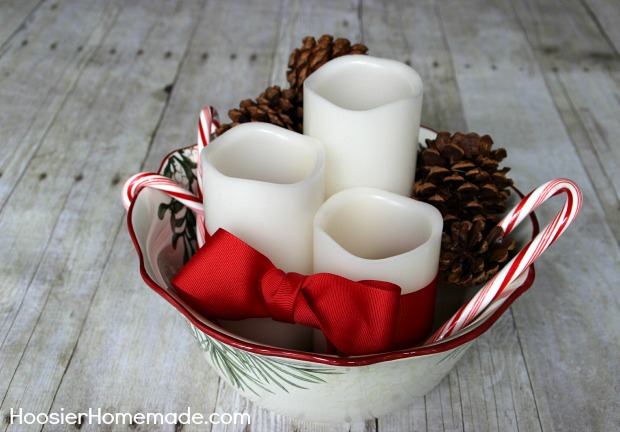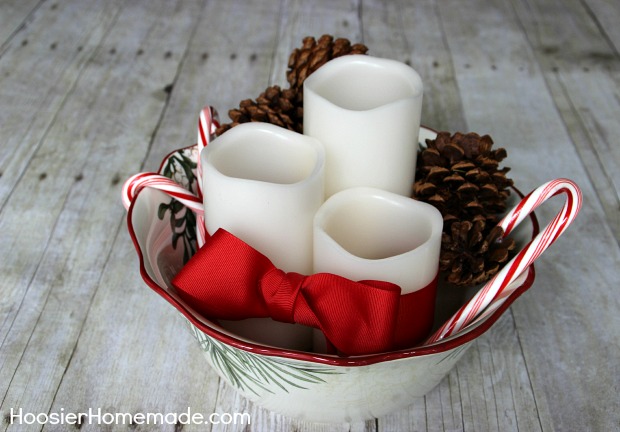 Who doesn't love adding to their Christmas decor? For this gift, we started with the Better Homes and Gardens Heritage Collection at Walmart added Flameless LED Pillar Candles tied with a red ribbon, and a few cinnamon scented pinecones and candy canes.
Better Homes and Gardens Heritage Collection – Bowl = $10
Flameless LED Pillar Candles = $10
Total Cost = $20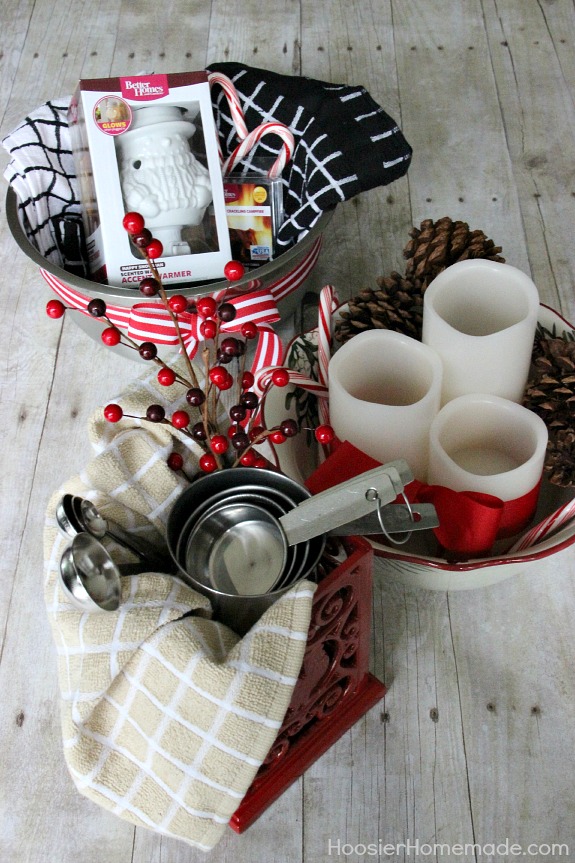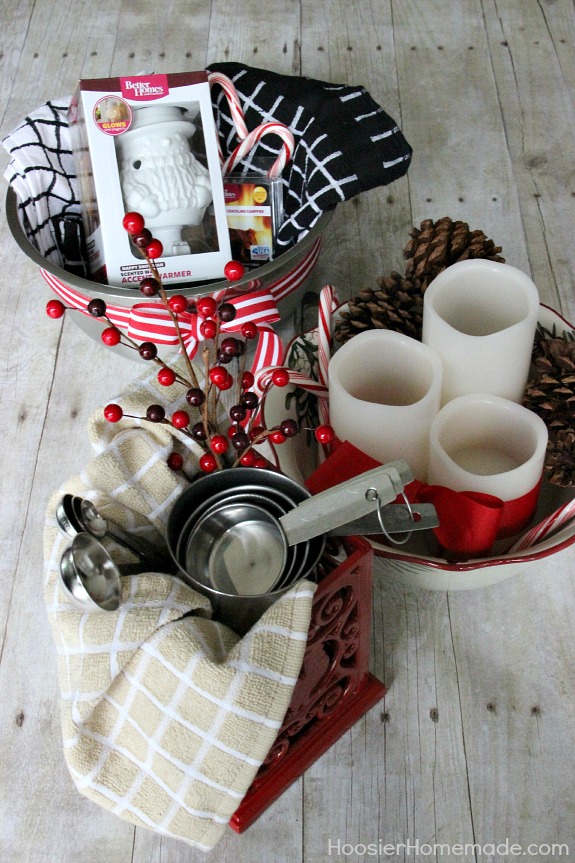 Now it's your turn to share your gift ideas! Join Better Homes and Gardens for the 12 Days of Giving on Pinterest!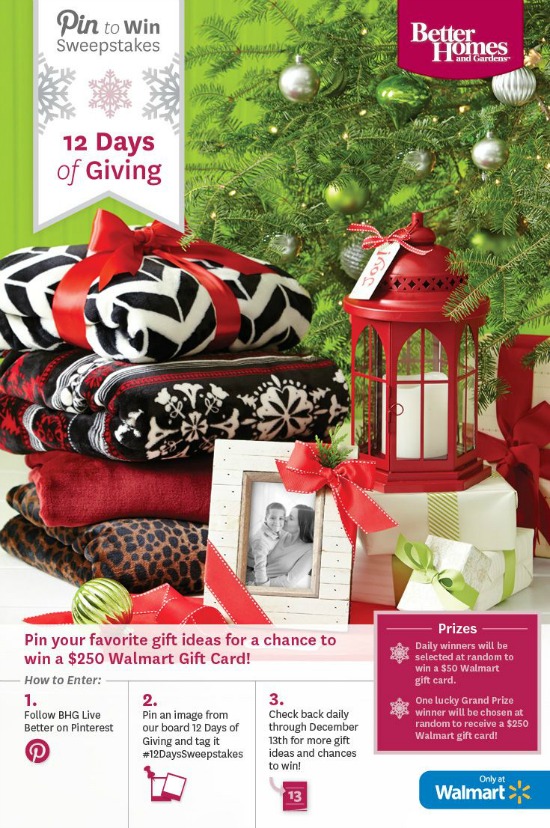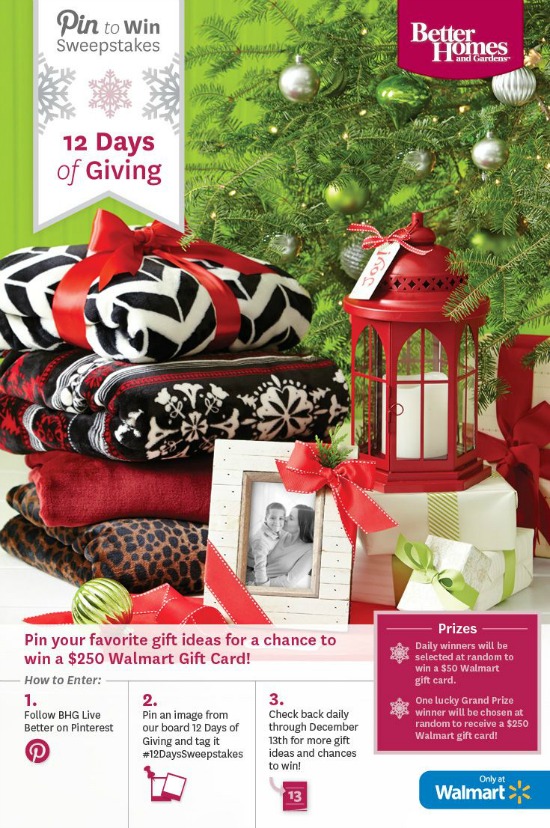 BHG Live Better Pinterest 12 Days of Giving Details
Follow BHG Live Better on Pinterest
Pin from their 12 Days of Giving Board to one of your boards
Tag your pin with #12DaysSweepstakes
Prizes include: twelve $50 Walmart gift cards – given away daily and One lucky winner will also be chosen to receive a $250 Walmart Gift Card