Hey everyone! Thought I'd take a few minutes here to update you on how my AeroGarden® 3SL is working in case you are thinking of giving one of these as a gift this holiday season.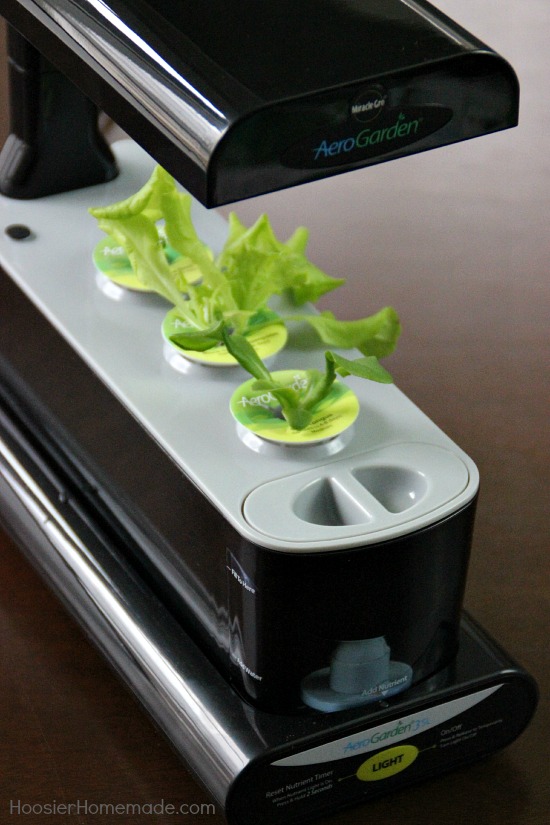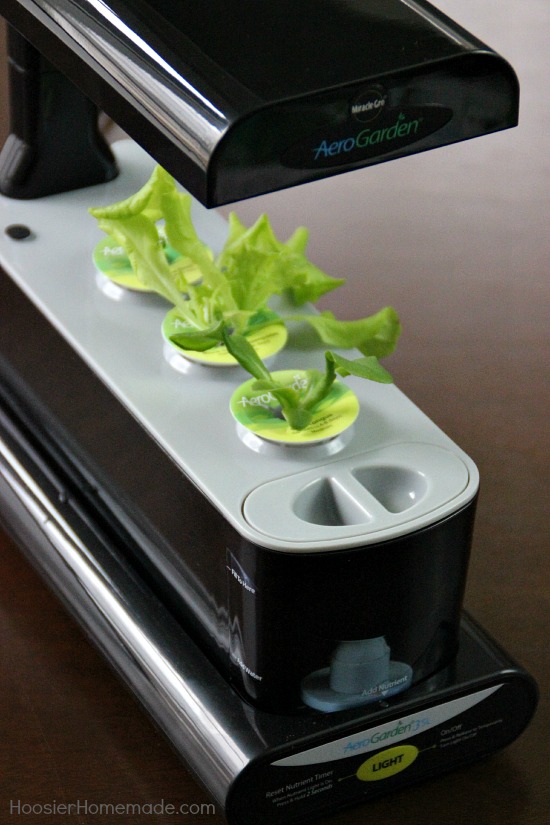 Have you been wondering how to easily bring some green into your home during the chilly winter months? Well this soil-free Indoor Garden is a snap to set-up and maintaining it just can't get any easier. This is the second Miracle-Gro® AeroGarden® 3SL I've used and as with the first one we are having great success with the New AeroGarden® 3SL Indoor Garden.
When I planted my indoor garden a few weeks ago I shared my Indoor Gardening Tips for the AeroGarden Indoor Garden and I would suggest that before you set your's up to take a look at them to get your garden off on the right foot. The tip on the type of water to use is the most important. Don't skip that one.
But perhaps you still are on the fence about whether this is the way you want to go, so here are our Pros and Cons of the AeroGarden® 3SL so hopefully after reading you'll make the best decision for you.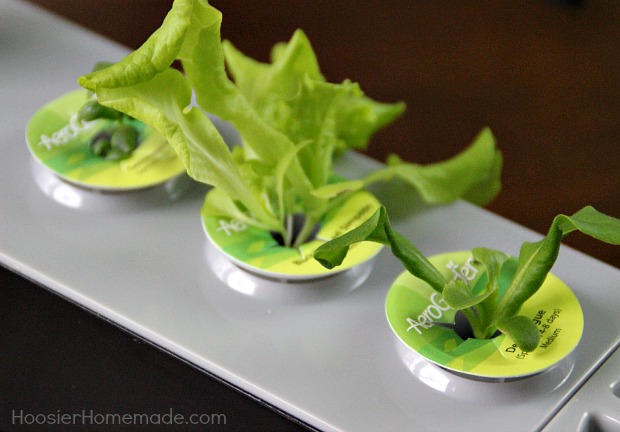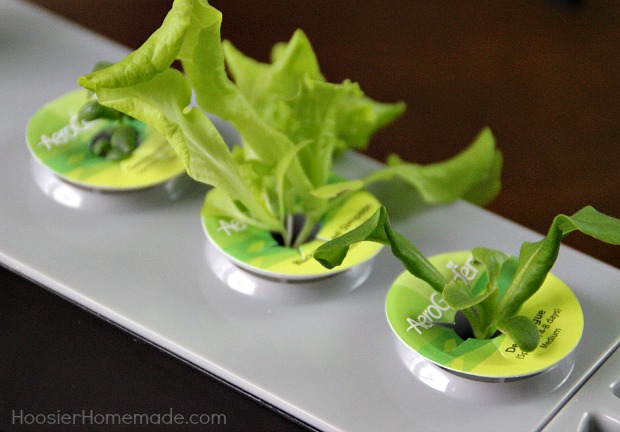 AeroGarden® 3SL Indoor Garden Review
Price: $49.97
Availability: Available in 1,880 Walmart stores
Pros
Easy to Set-up: the product comes almost completely assembled. All that is required to assemble this is to insert the grow bulb. It literally takes longer to remove the packing materials than it does to get the garden ready to plant.
Compact: at 5 inches in width the AeroGarden® 3SL is perfect for growing plants in places like your windowsill, kitchen counter or like I've chosen, desk.
Easy Foolproof Planting: the seed pod kits used with the AeroGarden® system makes this step simple, just drop in the pre-seeded pods. The plants are specially selected to work well in their systems.
Plant Care: if there is an easier way to care for (feed) your garden I"d love to hear about it. Because after using our AeroGardens we are convinced they are the easiest, foolproof way to grow plants indoor. The light has a timer that is preset to turn on for the optimum length of time for the best growing conditions and there is a nutrient timer so you won't forget to feed your plants when they need fertilizing with the patented one-part liquid plant nutrients that are supplied in every Seed Pod Kit.
Easy Maintenance: keeping your garden in top shape is simple. Occasionally you will need to replant your garden, whether by choice or not, and restarting your garden only takes 4 steps and your are back growing. Sanitize with chlorine bleach or distilled vinegar, reset the nutrient timer, lower the lamp hood and plant your seed pods.
Cons
Honestly, I've not seen anything that I feel is a negative to the AeroGarden® 3SL. There are somethings I'd caution you about, maybe we should categorize as limitations.
Limitations
You won't be able to grow tall plants. The lamp hood extends to give you 10 inches of growing height so any plants that need more space than that you would be advised to use one of their larger systems.
Plant choices limited. This really only pertains to seasoned gardeners who may find that they are looking to grow a favorite variety since it is not recommended to use with out the AeroGarden® Seed Pods.
The button to reset the nutrient timer is a bit stiff, could be difficult for people with week hands to operate.
So with that my final verdict…
The Miracle-Gro® AeroGarden® 3SL Indoor Garden is a steal! Having the ability to grow plants indoor and in a small space is something that many people have been needing and this system does that while being very affordable to buy and use. Set-up is simple and can have you growing in less than 5 minutes. You'd have to search a long time to find a better system.