When you are entertaining guests this holiday season, take a few moments to put together an eye catching holiday appetizer. Create a holiday fruit and cheese tree with just a couple minutes of your time and a few items. Your guests will be amazed at how brilliant you are and you can smile knowing how easy it was to do.
100 Days of Homemade Holiday Inspiration continues with Day 95! Each day we are inspiring you with  recipes, decorating ideas, crafts, homemade gift ideas and much more!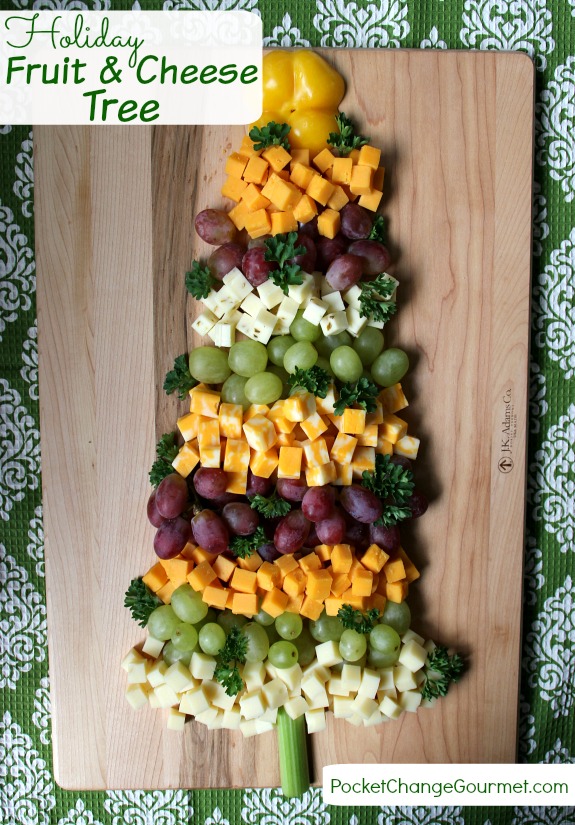 Who uses a boring old fruit and cheese tray anymore? Not you, that's for sure. This is so easy to put together, you'll wow your guests without breaking a sweat!
Thanks to Pocket Change Gourmet for sharing this simple and easy Holiday Appetizer with us for our 100 Days of Homemade Holiday Inspiration!
Find the recipe by clicking the link below…