Keeping it simple around Thanksgiving and Christmas is really important, with so much to do there's just not enough hours in a day. Learn how to create a cookie board to serve to guests or take to a party. Store bought cookies are super easy and delicious, add some dark chocolate and pair it with wine and you have a showstopping Cookie Dessert Board that your family and friends will rave over.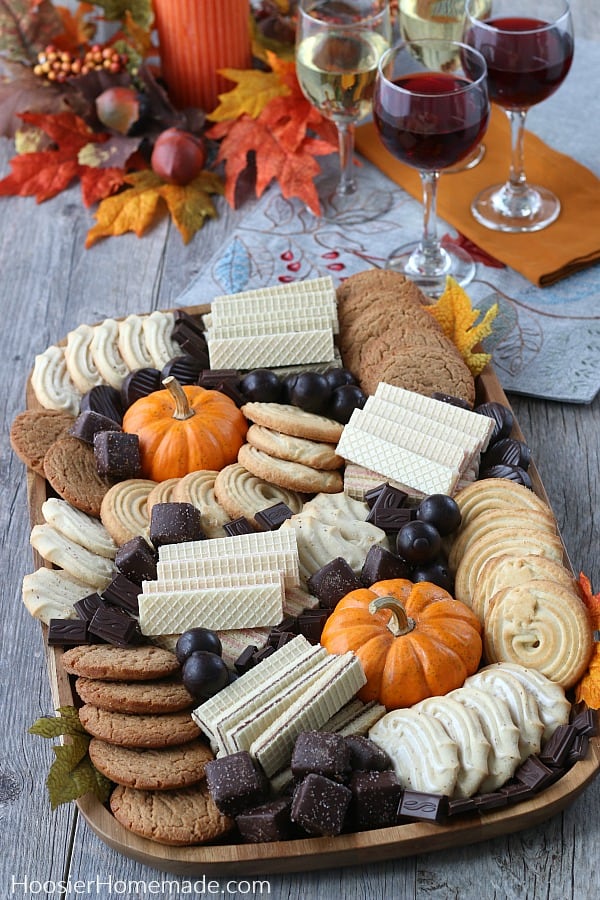 This post is brought to you by Voortman Bakery. As always, the opinions are my own.
Do you host a Friendsgiving celebration? I have always wanted to, but haven't. I think I need to change that.
I'm all for traditions with family and friends, and of course, we like to keep it simple. Even having friends over for dessert and wine is a great idea. And you know we always keep it simple.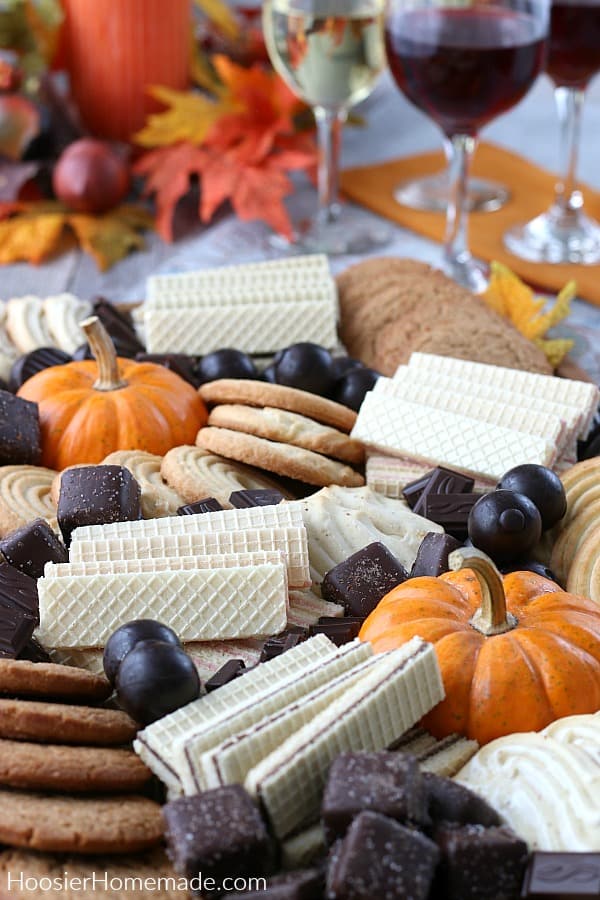 For this Thanksgiving Cookie Board, we used cookies from our friends over at Voortman Bakery. We have been enjoying their cookies for over a year and shared fun and simple ideas with you, like the Pumpkin Dip recipe and board which is also delicious for Thanksgiving, No Bake Cheesecake, S'mores Dip Dessert Charcuterie Board, Mini Key Lime Pies, and for the holidays – Hot Chocolate Bar and Cookies for Santa.
All of the Voortman Bakery products are made with no artificial colors or flavors AND no high-fructose corn syrup.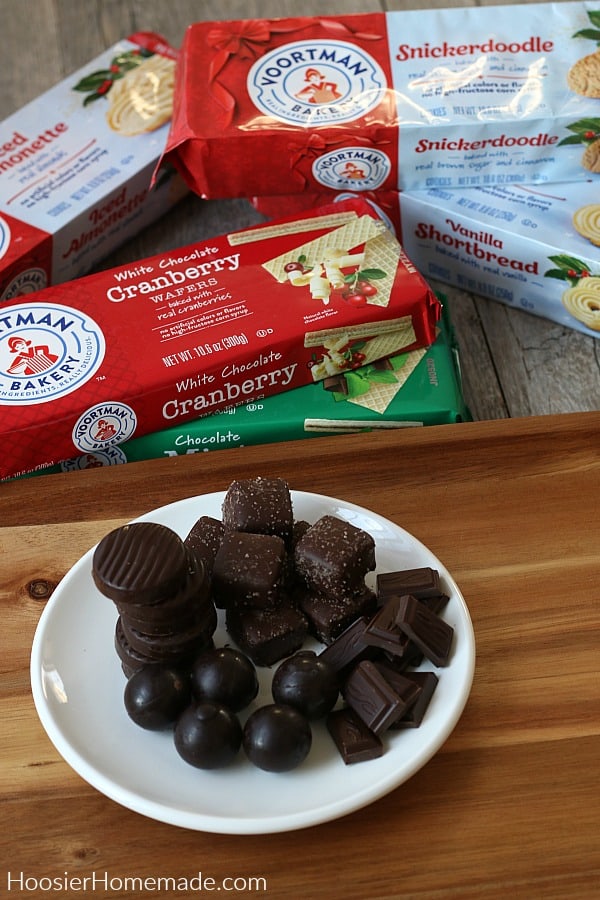 To build your Cookie Board you will need only 3 things –
Cookies – Any of the cookies from our friends over at Voortman Bakery work well, this time we used Snickerdoodles, Vanilla Shortbread, Iced Almonette, White Chocolate Cranberry Wafers and Mint Chocolate Wafers.
Chocolate – dark chocolate pairs really well with wine
Board or Tray – any size is fine, if it has a rim around it, it's easier to work with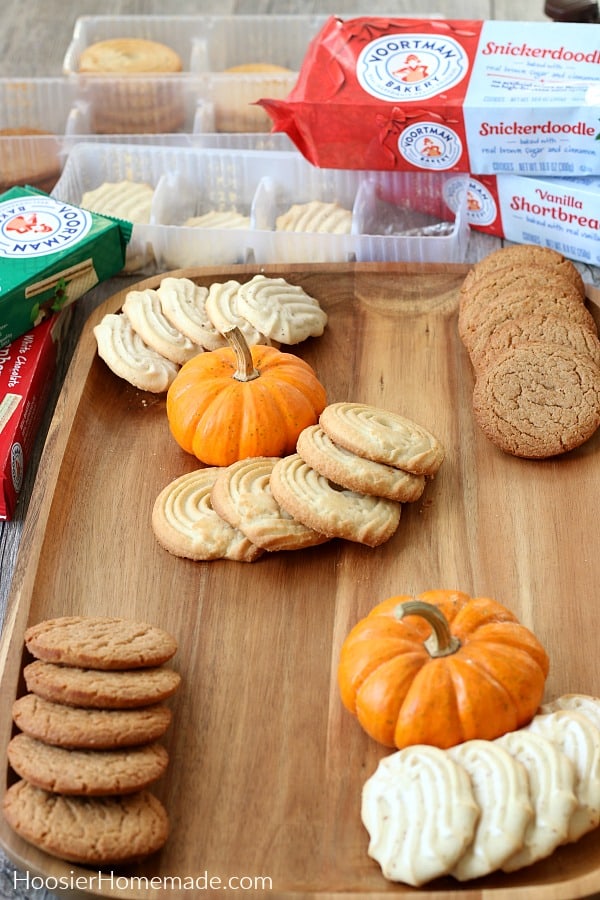 Begin by adding the largest cookies to the board. I like grouping them together and using odd numbers, typically 5.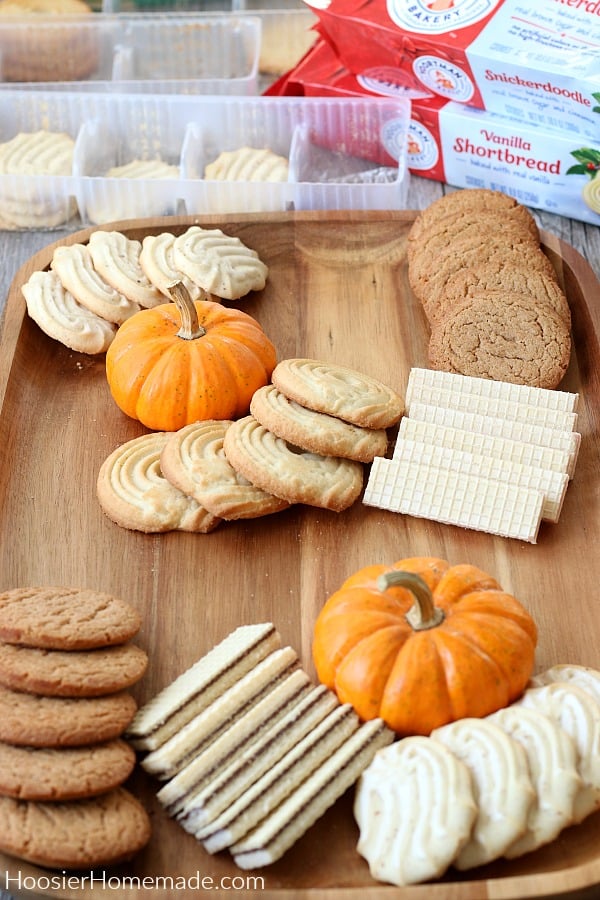 Then add the next largest cookies, again keeping them in groups to make a bigger statement.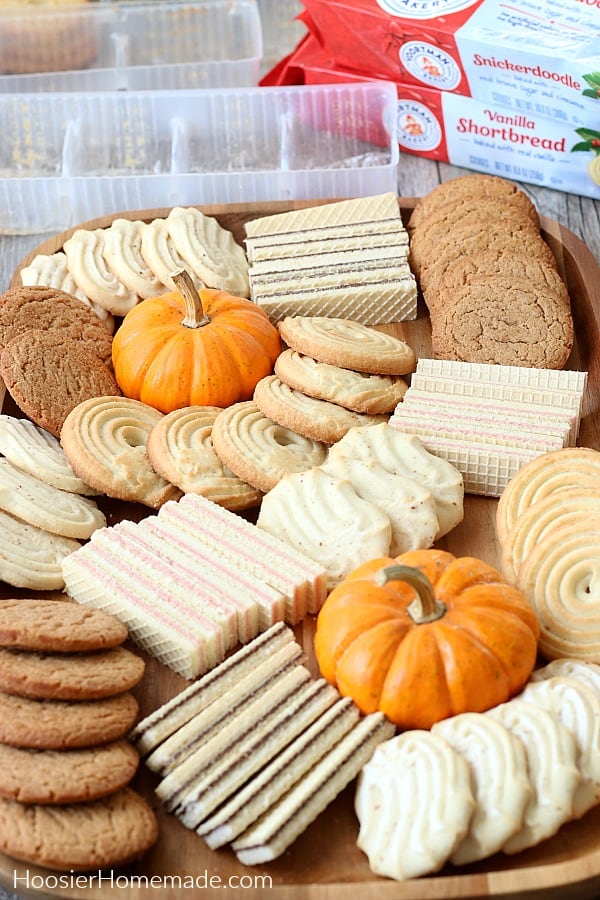 Now it's time to begin filling in all the large spots with more cookies. This step is just a base, you can come back in later and add more cookies to the top.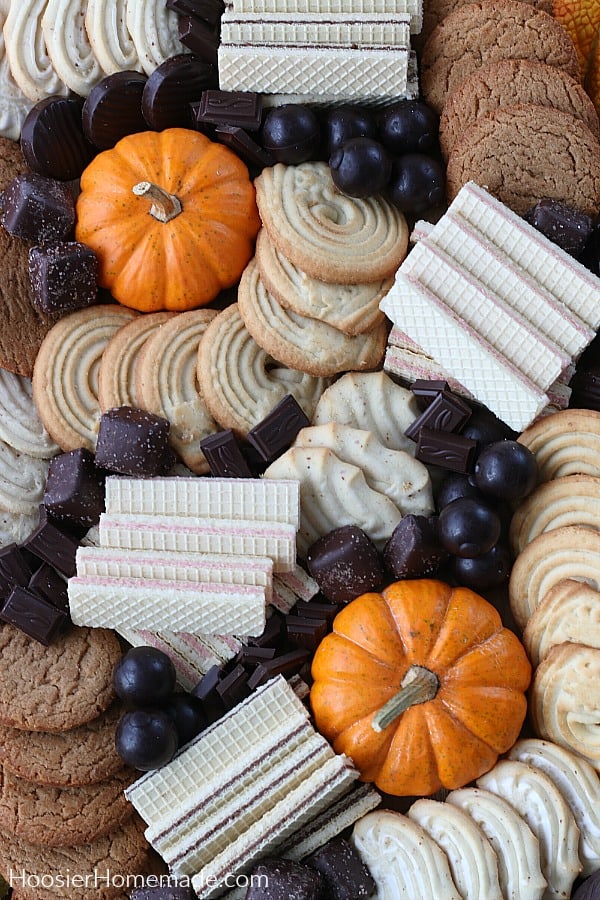 Add more cookies to the top if you like, and then add the chocolates, fill in the small holes with various shapes of chocolate. Dark chocolate because it pairs well with wine.
I used 70% truffles, caramel squares, mint chocolate patties and mini chocolate bars.
When serving wine with cookies and chocolate, here are some delicious pairings –
Cookie and Wine Pairings
Shortbread or Almond Cookies with delicate White Wine
Snickerdoodles with Sweet White Wine
Sugar Cookies with Sparkling Wines
White Chocolate with Chardonnay or Semi-dry Sparkling White Wine
Dark Chocolate with Merlot or Dark Red Wine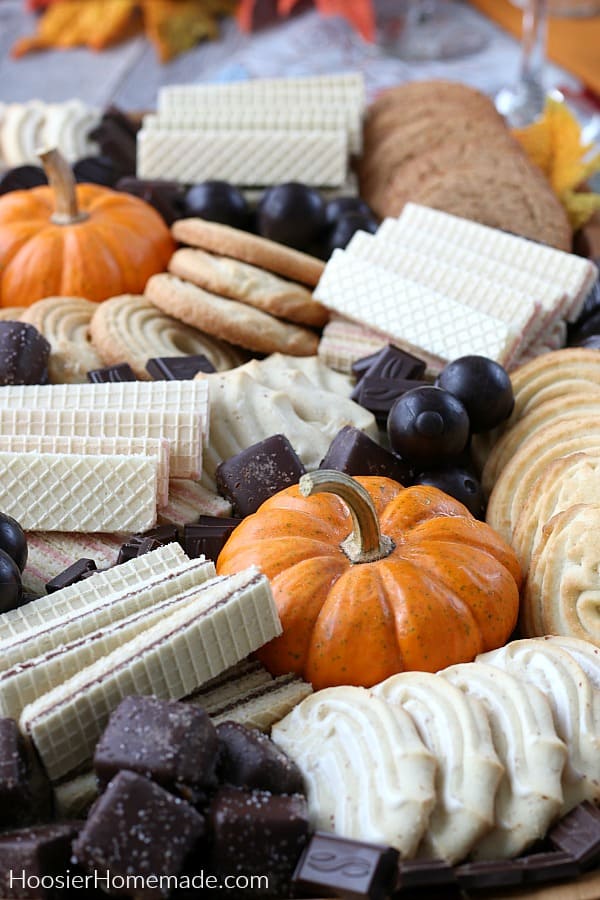 After the Cookie Board is all put together, you can add some faux Fall leaves for a pop of color.
Hosting a Friendsgiving celebration can be super easy, here are some of my best tips –
Keep it simple. The most important part is to be together.
Schedule the time for your celebration earlier in the month, the closer to Thanksgiving you get the harder it may be for your friends to visit. I think even the week after Thanksgiving would be a great time. Before all the holiday parties begin.
Make it a potluck. It's easy to have everyone bring their favorites.
If someone is not a cook, or doesn't know what to bring, suggest they bring ice and drinks.
Should you serve turkey? I think it's totally up to you. Personally I love turkey, so you could also serve a turkey casserole, or even a tray with all the ingredients for turkey sandwiches.
Looking for more Cookie Boards? Click on the photo for the recipe.