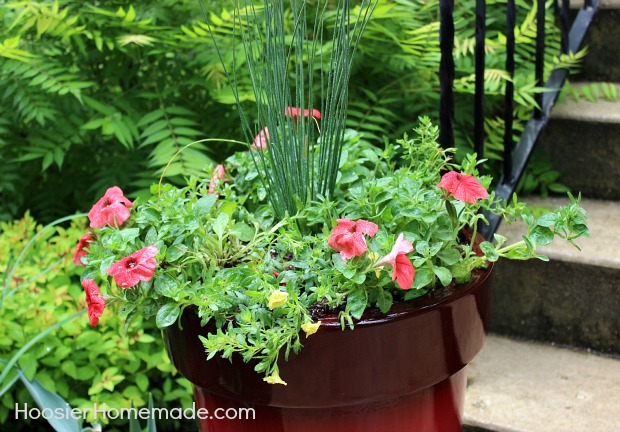 The outside of our home is as important to me as the inside. Over the next couple weeks, I will be sharing some tips on how to add Curb Appeal to your home. We begin today with a simple planter, they only take about 10 minutes to put together but adds a lot of interest and color to your home.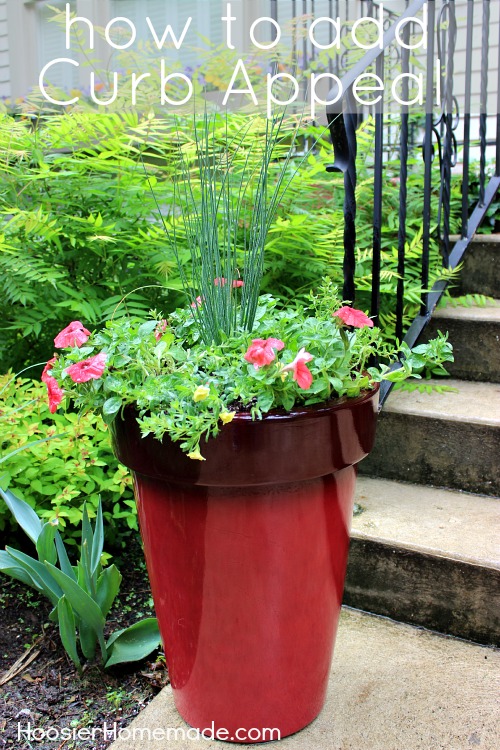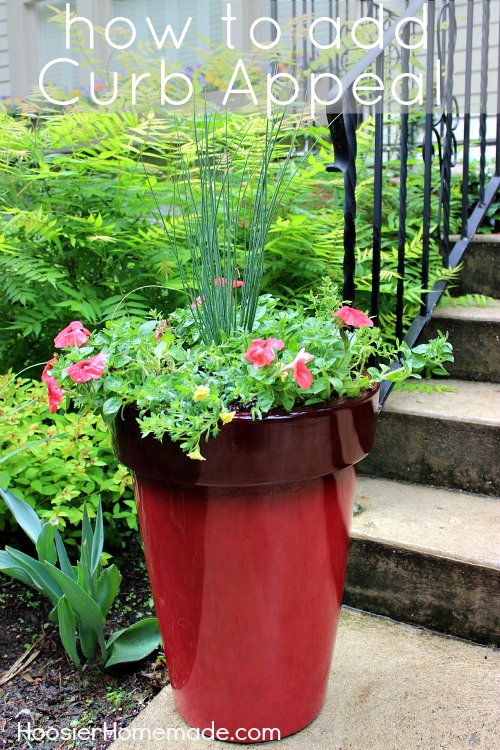 There are endless options when it comes to planters and plants. Last month I showed you the wide range of plants and flowers that Walmart has to offer, included are those from Better Homes and Gardens.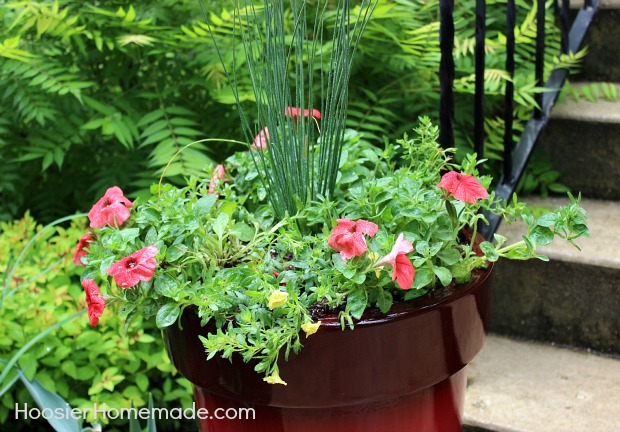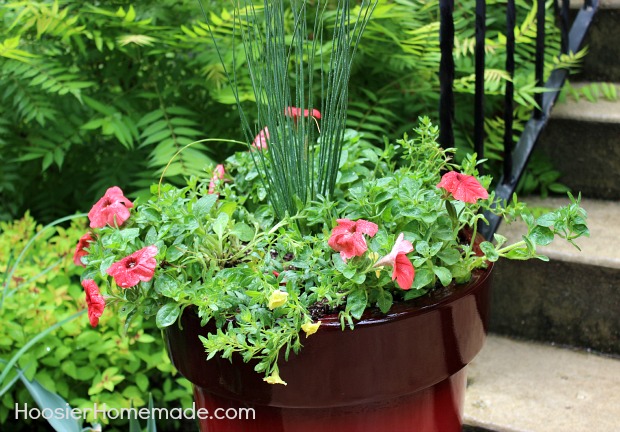 Let's get started…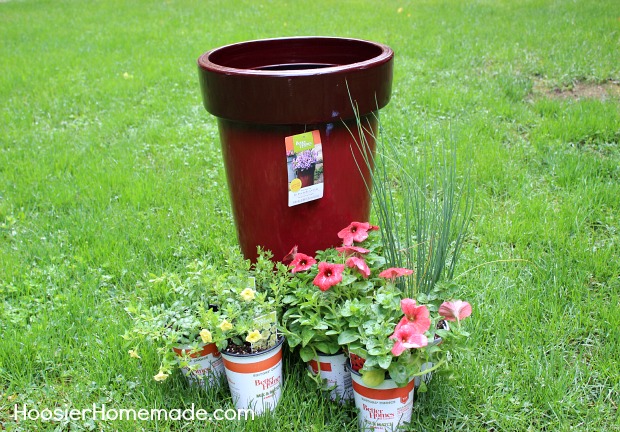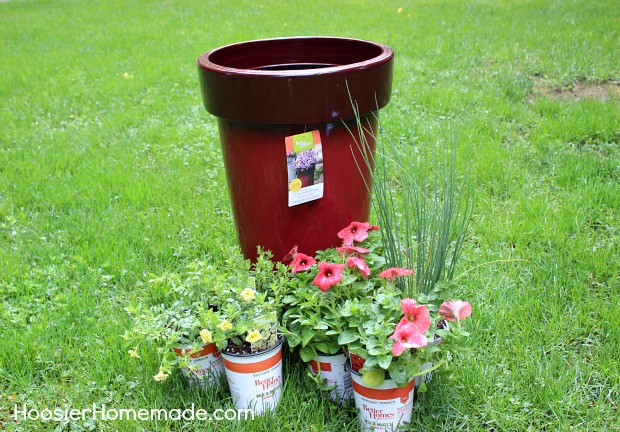 After receiving the Better Homes and Gardens Bombay 16″ Planter, we headed to Walmart to choose some of the annuals that they have to offer. We found a good selection from Better Homes and Gardens that coordinate well with their planters and after a little designing we settled on a 'Blue Dart' Juncus for an accent plant and 'Potunia' Petunia and 'Double Lemon' Calibrachoa for some color.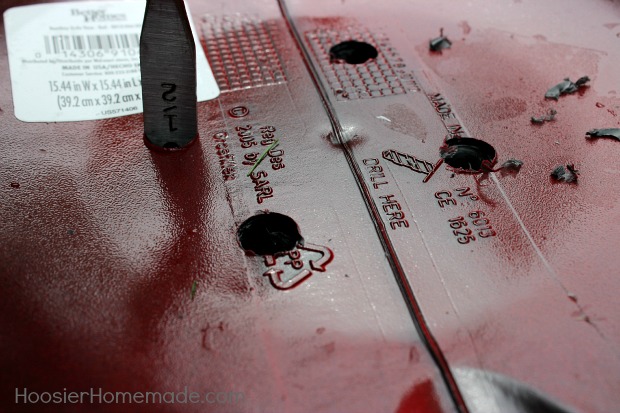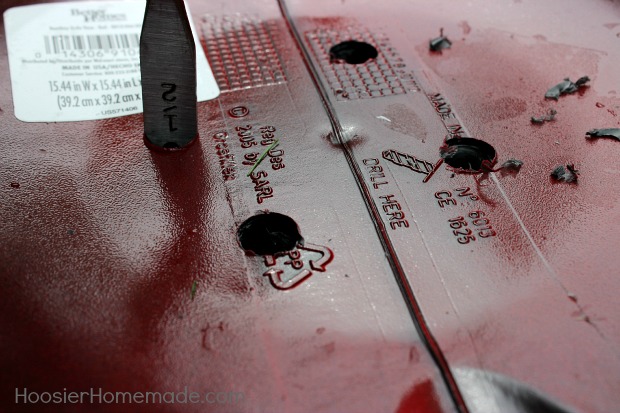 First you will need to drill holes in the bottom of the planter to help with drainage, three or four holes should do nicely. Don't skip this step or your plants will end up sitting in water after awhile and that's not good.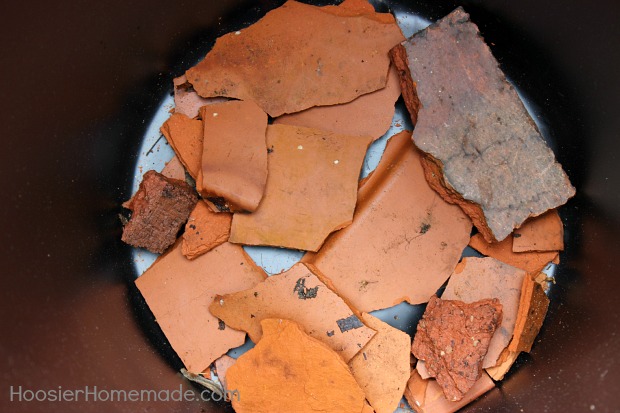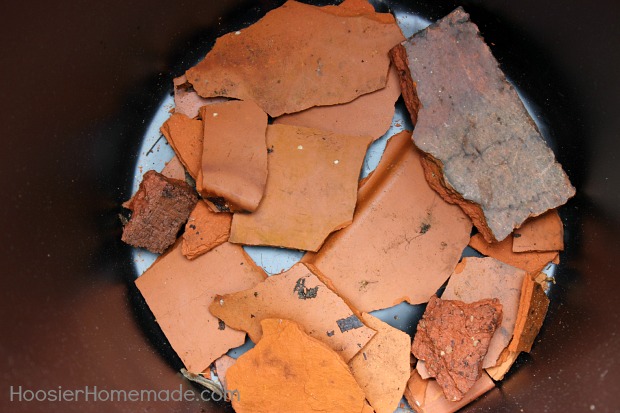 Then add some gravel or stone to the bottom, we had a broken clay pot that we used. Then we added a couple of inches of stone on top of it for some really good drainage.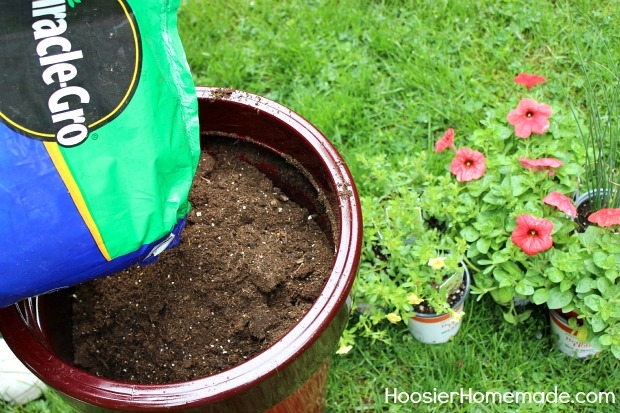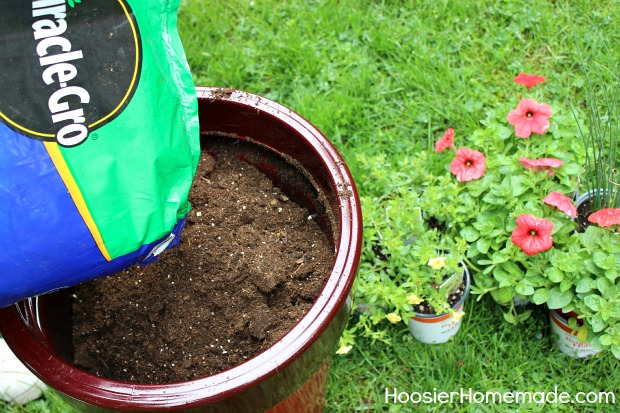 Fill the planter with soil, we're big fans of the Miracle Gro Moisture Control Potting Mix. I love how we don't need to water as much when we use it.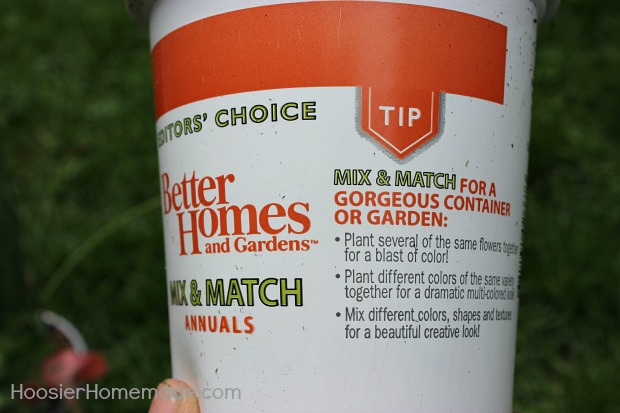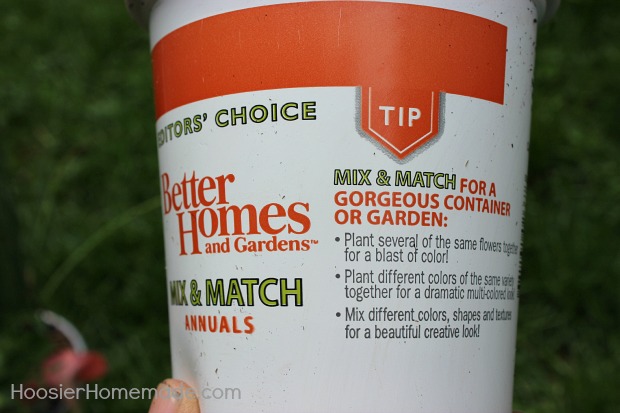 Next are the plants. The Better Homes and Gardens plants give you pointers right on the containers to make it easy to impress the neighbors.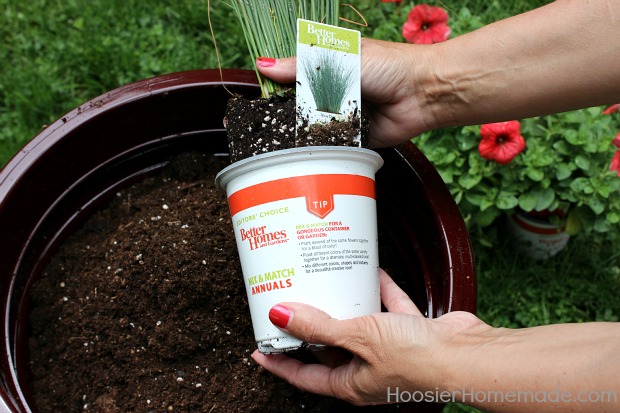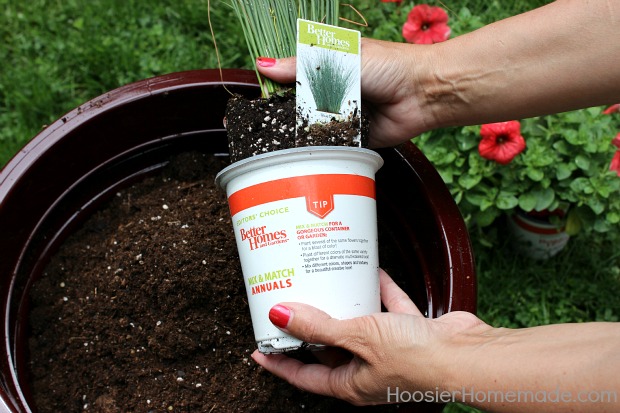 Remove the plant from the container and loosen the roots a bit. Place the tallest plant in the middle. I like to lay out all the plants to see how they will look and fit, and then plant them. Simply make a hole, place the plant in the hole and pull up the soil. First goes in the Juncus.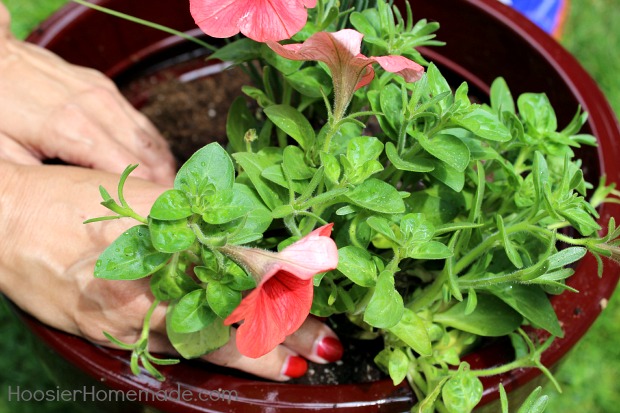 Next came the Petunias and Calibrachoa around the outside in alternating order.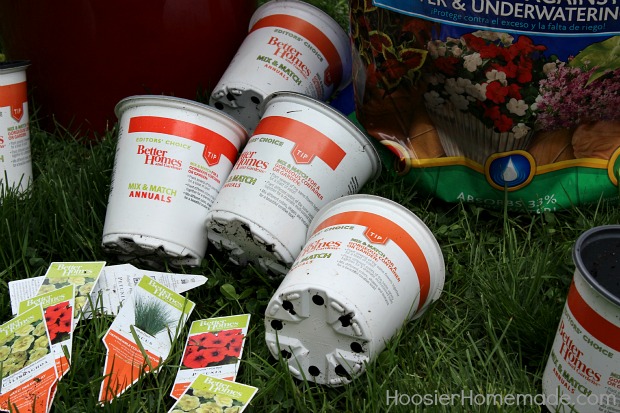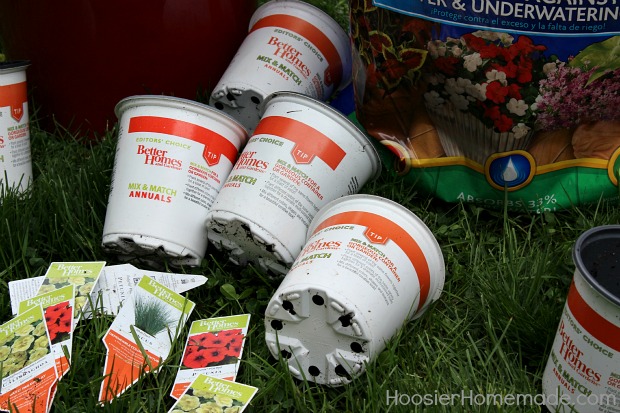 We used one accent plant, 3 Potunia' Petunias and 3 'Double Lemon' Calibrachoa to fill our planter.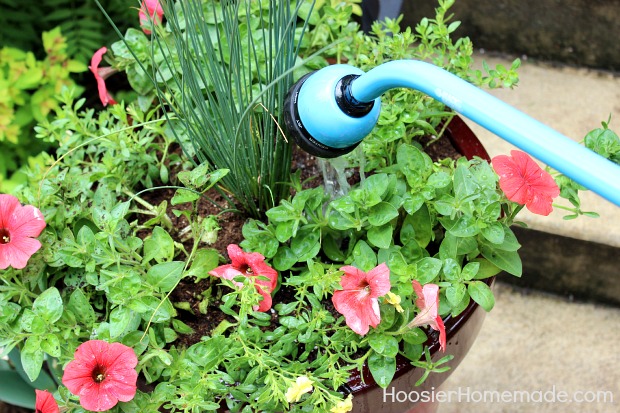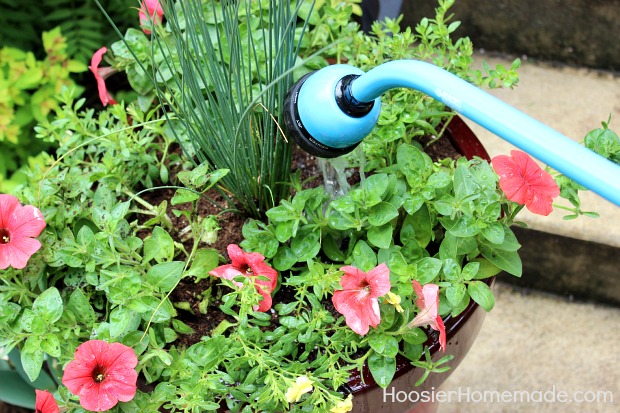 Now it's time to set your planter in place and water. Even though the planter looks really heavy and ceramic, it's made of lightweight material.