I'm sure that this has happened to you on at least one occasion: you head over to a restaurant for a nice meal, and just as you go to sit down it hits you. You get an overwhelming feeling, an absolute need to wipe down your seat and eating area.
You know that the employees must have already cleaned it up, but the need still nags you at the back of your mind until you clean your spot. This is an odd feeling that is as hard to name as it is to describe. But now we have a phrase to call it: Obsessive Compulsive Before-I-Order.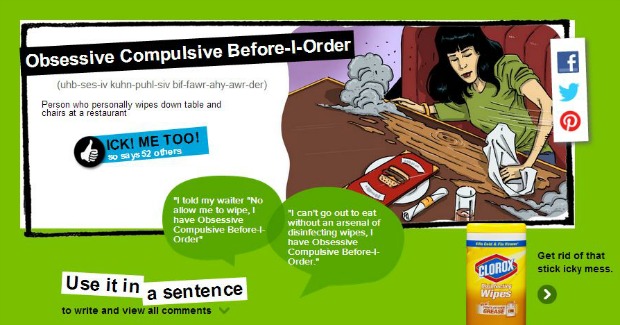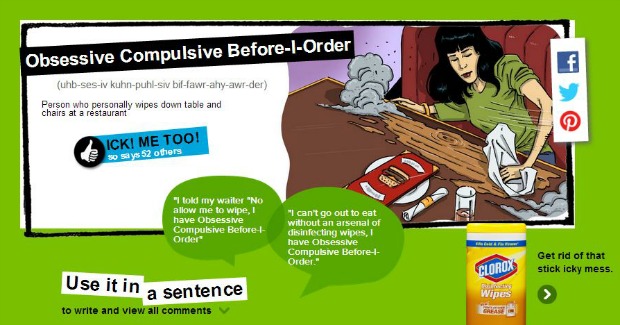 This entry in Clorox's hilarious Ick-tionary is defined as a need to " personally wipe down table and chairs at a restaurant." Clorox has also prescribed a cure for this feeling. To scratch your diner-cleaning itch, use their Clorox Disinfecting Wipes. These wipes clean up easy and makes sure to clean whatever leftovers might still linger.
Clorox® Disinfecting Wipes
The multi -surface cleaning wipes help me easily clean up (rather than "cry over") spilled milk crumbs, while disinfecting and eliminating germs and bacteria.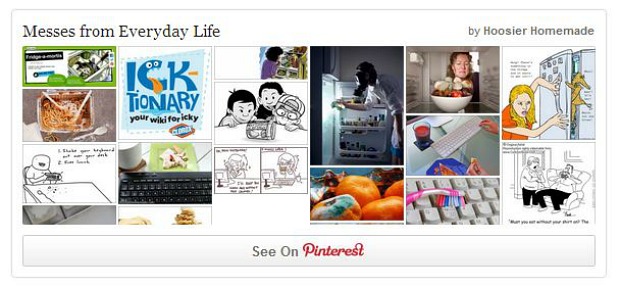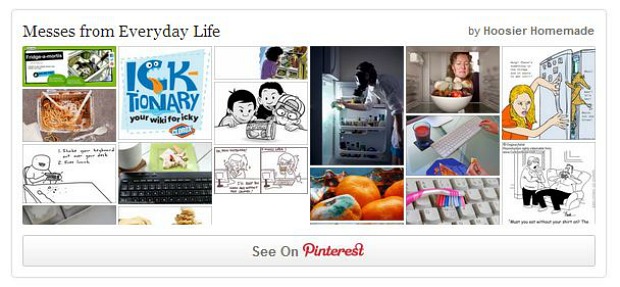 Check out my Pinterest Board I created with some of those moments, there are a few that might just make you giggle!
Clorox has plenty more of these icky words and solutions to them. Perhaps you have some to add? Just check out the Clorox Ick-tionary and submit your own Ick-tionary term!


Share your parenting ick moment for a chance to win $250 for Dad's Day Out from Clorox! Visit www.icktionary.com to learn the new language for ick and how Clorox® cleaning and laundry products can help you tackle the next icky situation in your home, play games and win coupons while supplies last!
This post is brought to you by The Clorox Company.  I have partnered with them to spread the word about Clorox's Ick-tionary program. To share Ick-tionary terms and real life messes, visit [www.icktionary.com].  All opinions and stories are my own. Official Sweepstakes Rules