It's that time again, I've looked at the bare, ugly front porch long enough! I will have to say, I love decorating the outside of our home just as much as the inside. We live on a rather busy street, although there isn't a lot of car traffic, we have many people that walk and ride their bikes on our street. Growing up in this town, I absolutely loved this street, it's full of old homes that have a ton of character.
One of my very best friends lived in the house that is across the street from ours, her Mother still lives there. And I dreamed about one day living in a home on this street. Now that I do, I want to share the beauty of the home and yard with everyone.
My Spring Front Porch…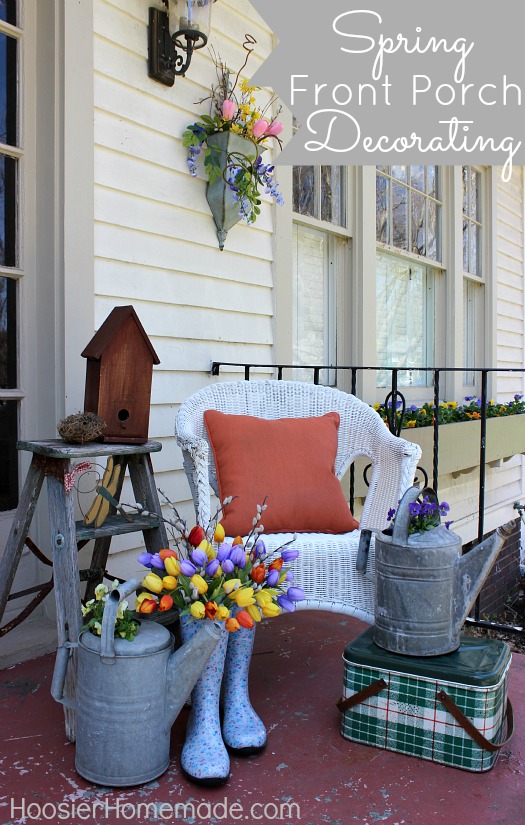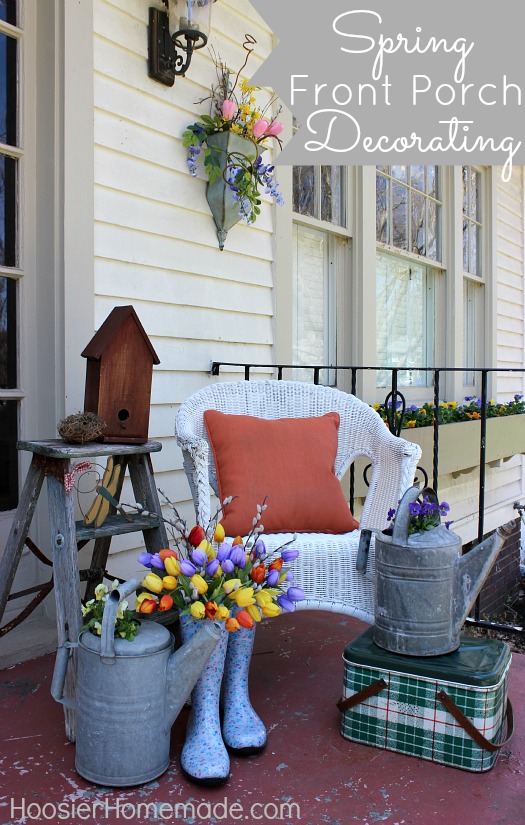 After decorating the Spring Mantel, there were a few silk flowers left, along with some fresh pansies, we pulled everything together to add some whimsy and brightness to the Front Porch.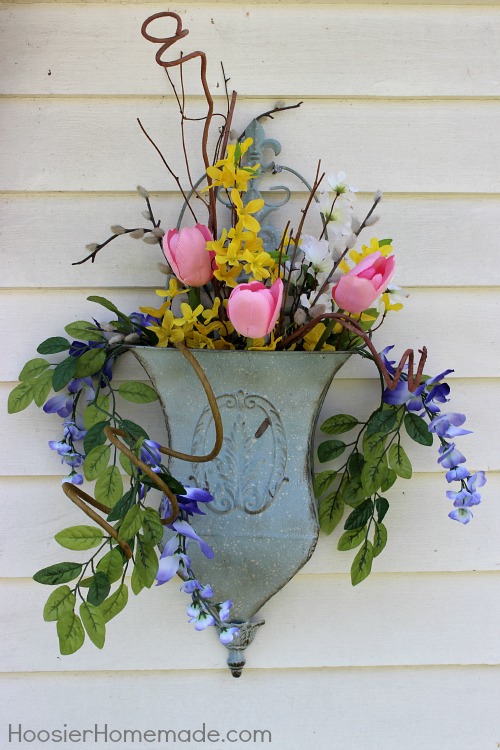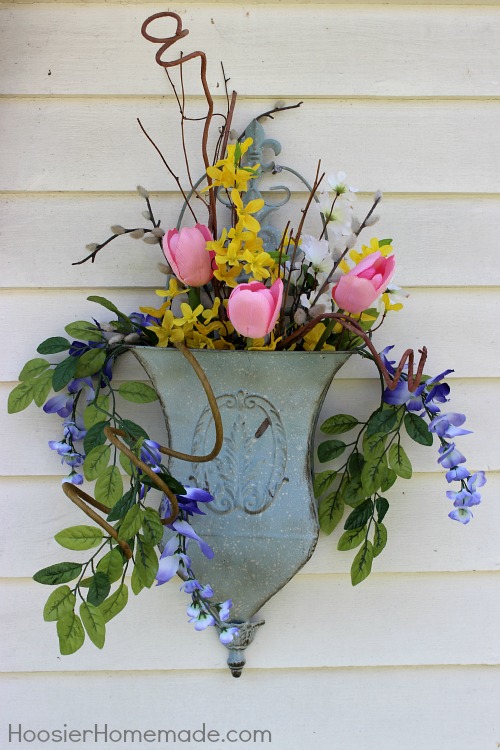 A few weeks back, we came across this beautiful wall container at Michael's. I think it is perfect hanging on the side of the house, filled with silk flowers.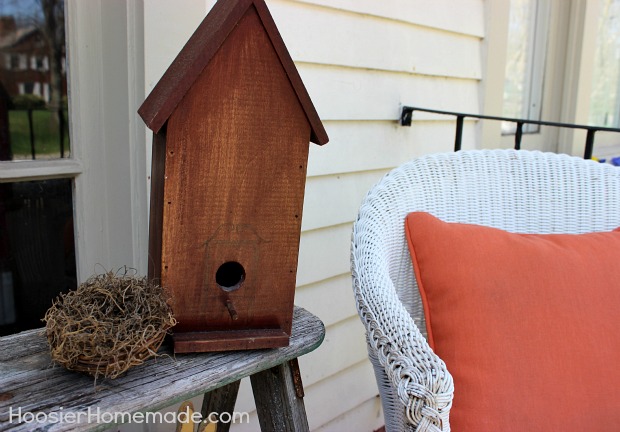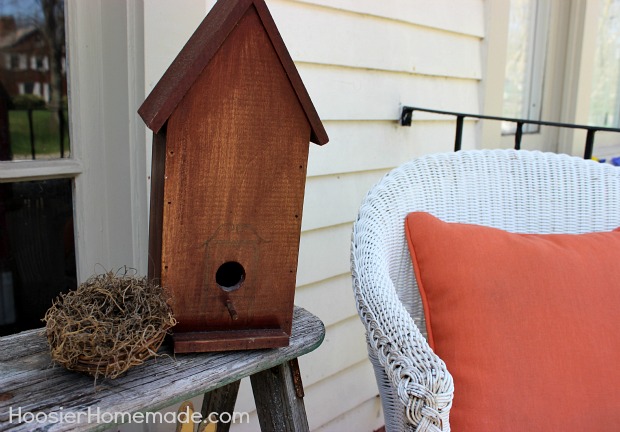 The white wicker chair, a roadside find, a couple years ago was added first with a bright orange pillow. An antique small ladder holds one of the birdhouses that my Dad built years ago.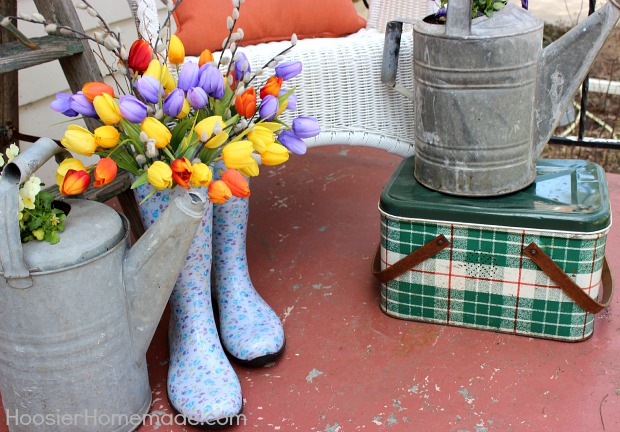 A pair of my rain boots were filled with silk tulips and pussywillows.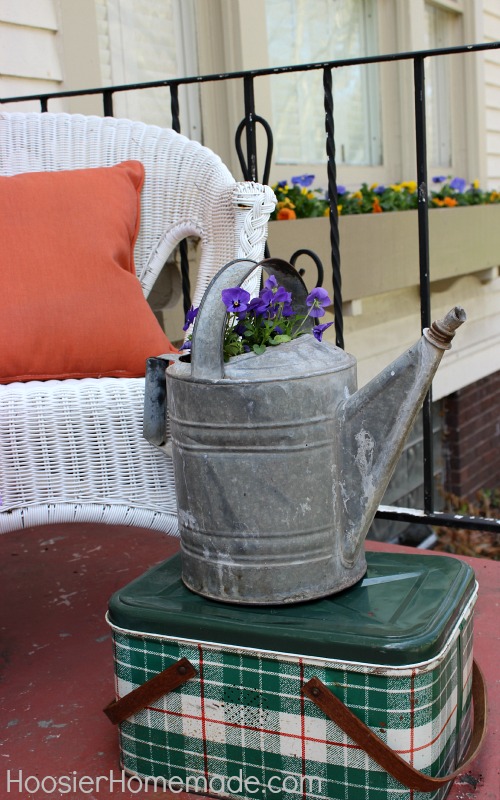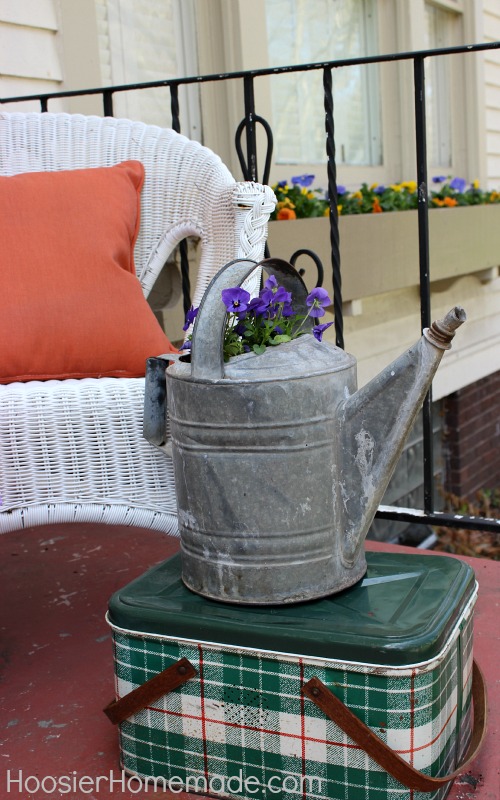 More character was added with an antique picnic basket and one of my galvanized watering cans filled with purple Violas.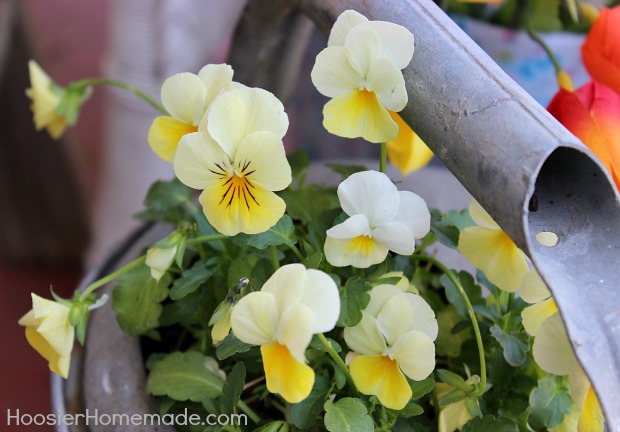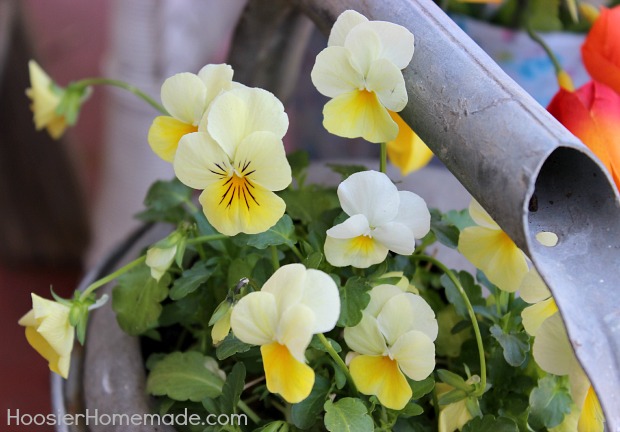 The other galvanized watering can was filled with yellow Violas.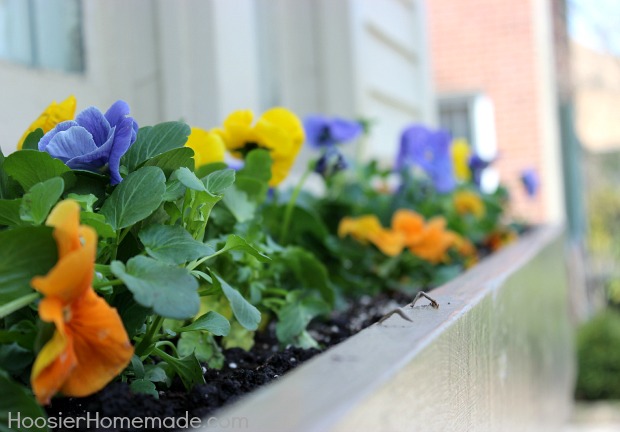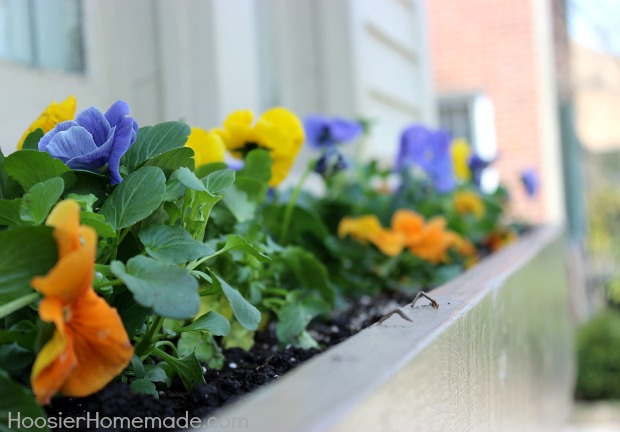 Then it was time to fill the window boxes with Pansies. Because of the cold weather, and the frost we had recently, it was difficult to find plants that looked good. So we made a trip over to our nearest Home Depot and found some beautiful plants. And they were marked half off, which was even better.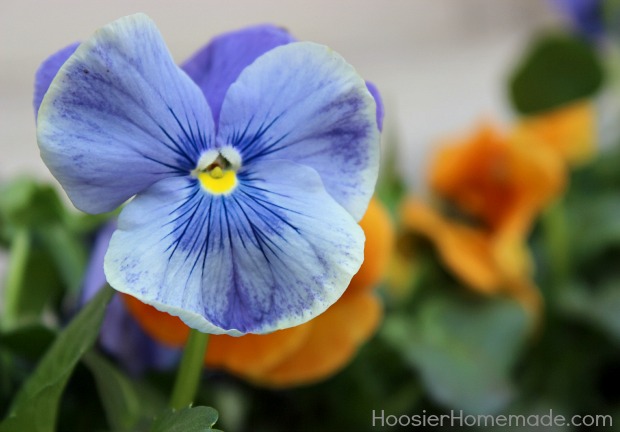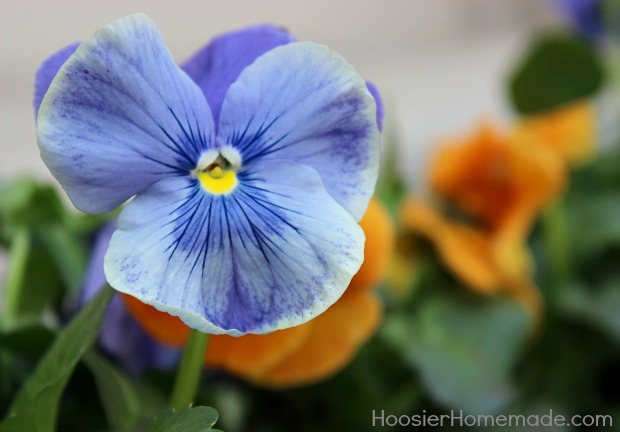 Pansies are one of my favorite flowers! I love there little face like features on the inside.