Ghoulish Halloween Decorations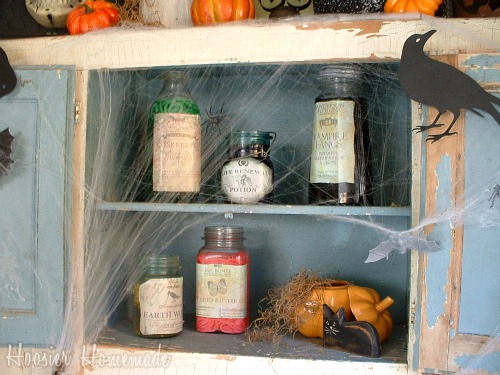 Here I am, back again with some more Ghoulish Halloween Decorations! Are you tired of them yet? I hope not!
I really had not planned on sharing more Halloween Decorations, but yesterday (yes, call me the last minute girl) when I was re-decorating my Hoosier cabinet and making some Potion Bottles, I decided I just had to show you my last minute Halloween Decorating.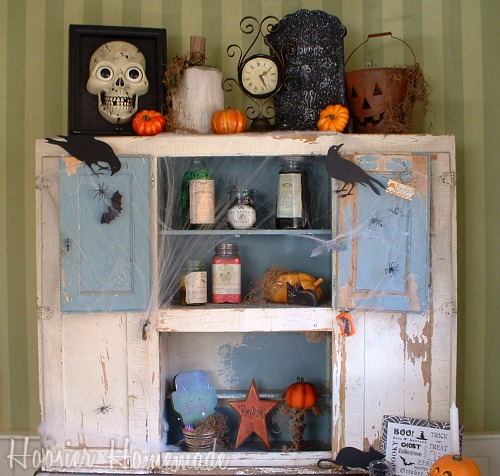 Just by using a few items I had left over after my Halloween Mantle and Frugal Halloween Decorations , I created a Ghoulish Hoosier Cabinet!
On the top I added a skeleton picture, metal Jack-O-Lantern bucket, an old clock (Goodwill $1 find), a white wooden pumpkin, a gravestone, a few small orange pumpkins and some spanish moss to make it all look creepy.
The Potion Bottles are my favorite! They were really why I just had to share the decorations with you.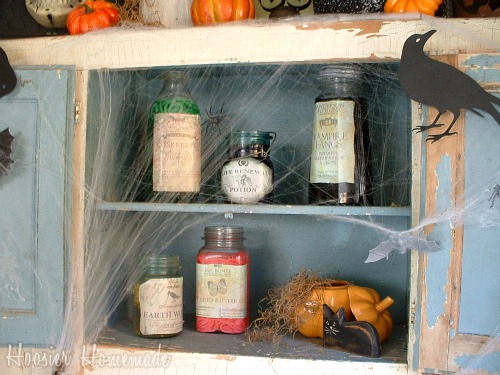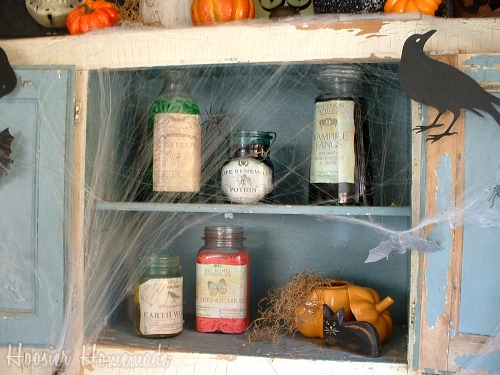 I gathered up some old bottles, not really caring if they were in good shape, the older the better. Then I had my son find some pictures on the internet of Potion Bottle labels. I'm not really sure where he found them, but if you would like a copy, please contact me and I'll happily send them to you.
I printed the labels, then cut them out, making the edges a little curved and ragged. Then using some Modge Podge, I coated the back of the label, applied it to the bottle then covered the label with another coat of Modge Podge, making sure that the edges were sealed.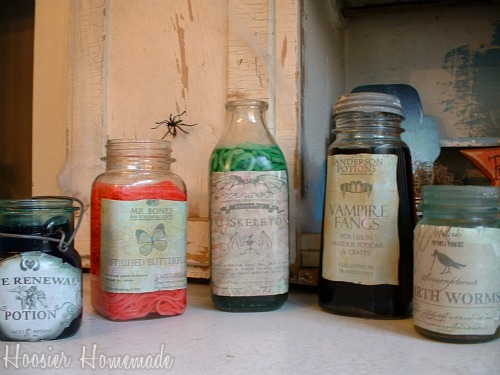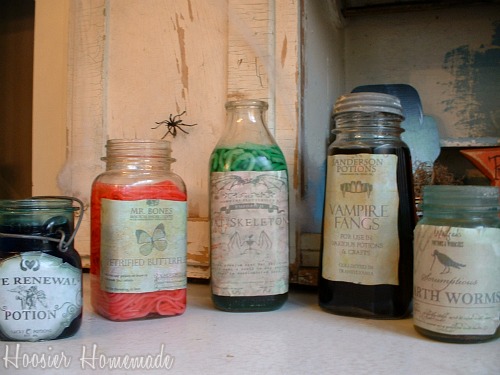 I set them down so you could get a better look at them. Then came the fun part…the Potions!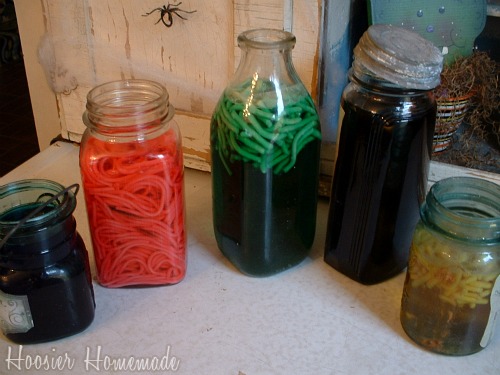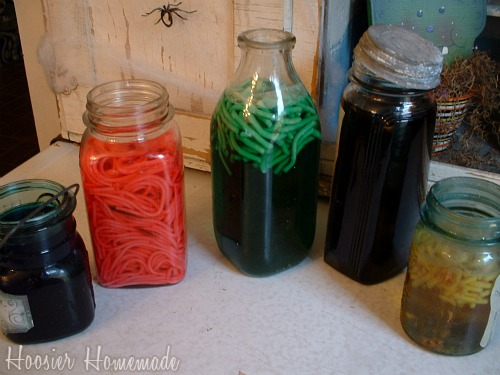 Just by using some colored water and a couple ingredients from my pantry, I created some Ghoulish looking Potions! Aren't they cool?
I boiled some spaghetti for the red bottle, the green and yellow bottles have chow mein noodles (dried) in them. I found it worked better to add the noodles to the jar, then add the water. Let them sit for a couple hours and the noodles soak up the water and look like worms. The other two bottles just have black and blue food coloring.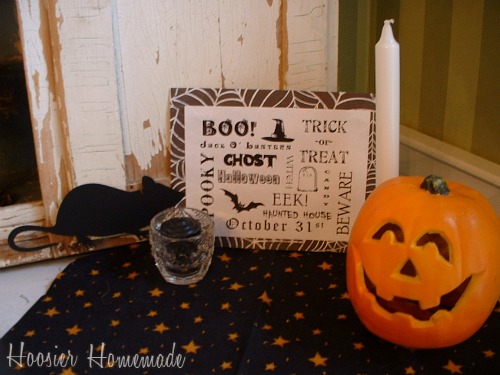 I also made a little Halloween Subway Art, that I found over at Halloween Hallow , I printed it, simply cut it out and applied it to a piece of scrapbook paper.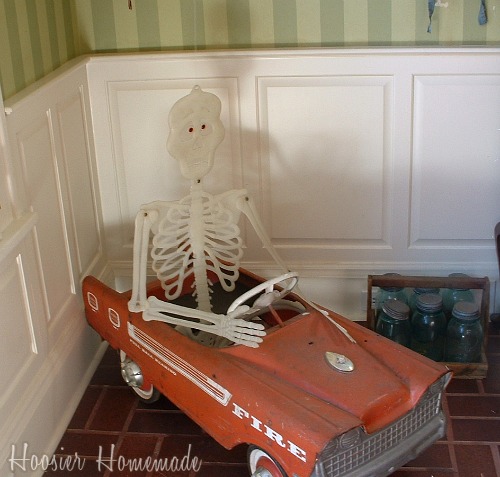 Do you remember my Antique Car I shared a little while back? Well, Mr. Bones has taken over the driving duties 🙂
Still to come…Halloween No-Bake Treats and a great giveaway!! Stay tuned!