Front Porch Decorating for the 4th of July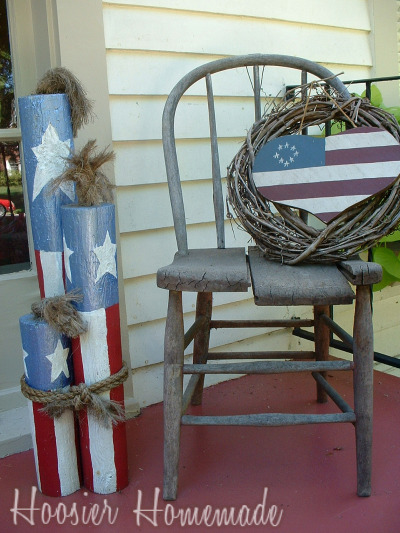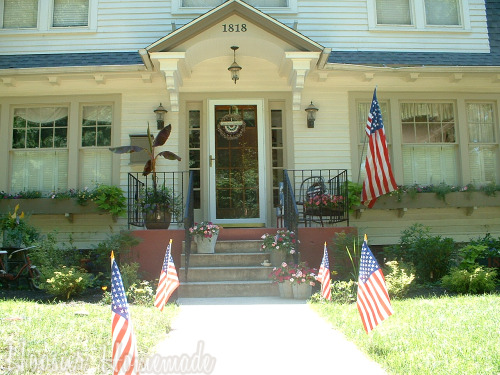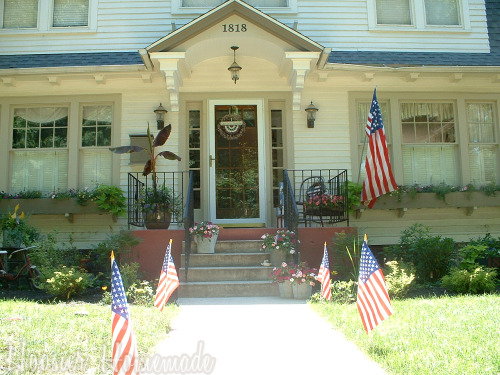 I couldn't let the 4th of July Holiday go by without sharing some more of our home. Decorating our Front Porch  is one of my favorite things to do.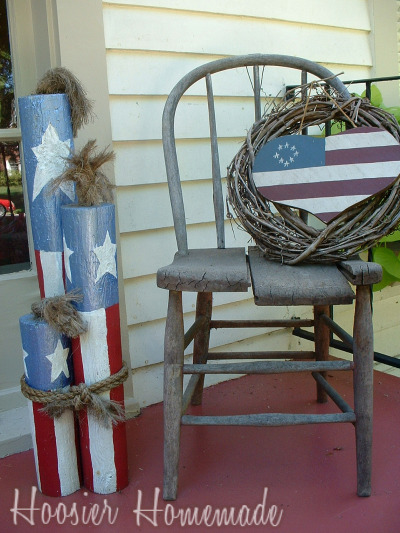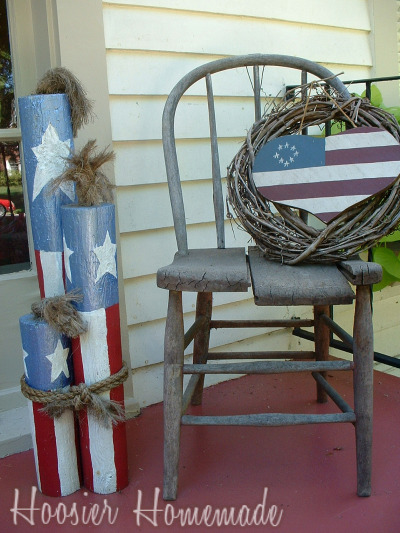 A little while ago I shared my Antique Chairs, since they were decorated for Spring, it was an easy swap to add the Wooden Fireworks and a little Wooden Heart.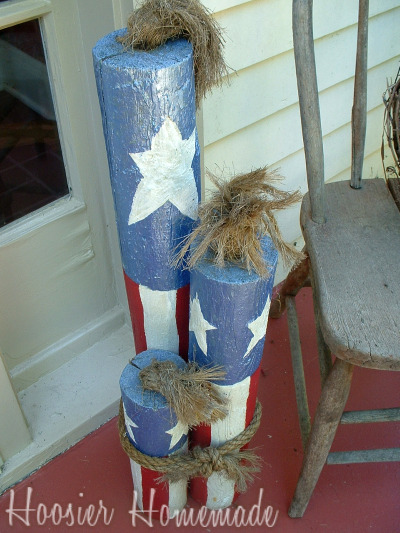 The Wooden Fireworks are some that we made years ago, and repainted last year. In fact, I shared how we did these fun decorations in one of my early posts.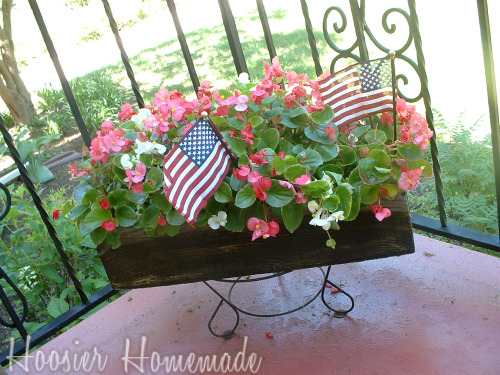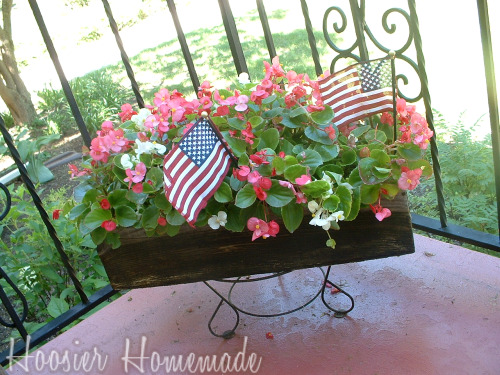 I have a wooden crate filled with Begonias, and I simply added a couple small flags to make it festive.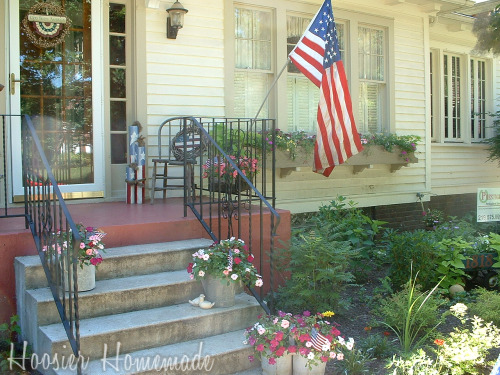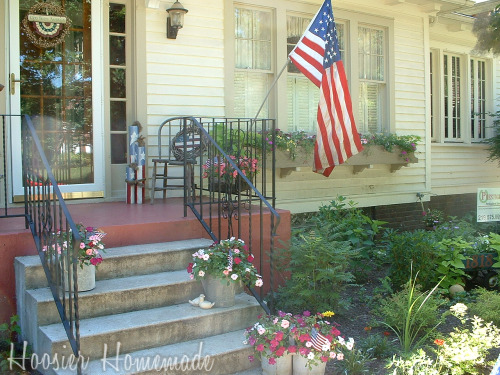 And, my Antique Watering Cans look festive will a small flag added to them too.
Do you decorate outside for 4th of July or Summer?
Be sure to head on over and grab some yummy recipes for the 4th! I shared Main Dishes, Salads, Sides, Desserts, Drinks and of course fun 4th of July Cupcakes during the Food for the Fourth series!
Need even more inspiration? Check out my Fourth of July Mantle and then head on over to the Fourth of July Party over at It's A Blog Party!
I'm linking to the Blog Parties in my footer, please visit them! You might just find one or two that are new to you!