I have several wooden Antique Chairs that I have had many, many years. I enjoy decorating with them, they easily tuck into a corner to fill space. And give a little splash of color here or there.
It was well past time, to give our Front Porch a little make-over.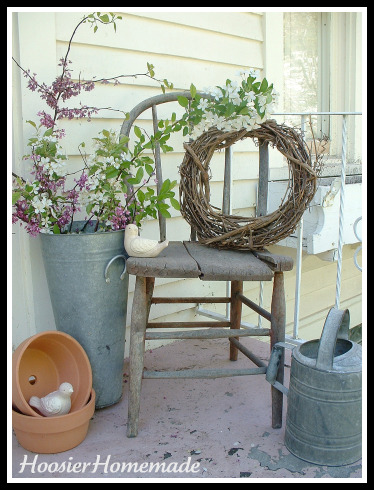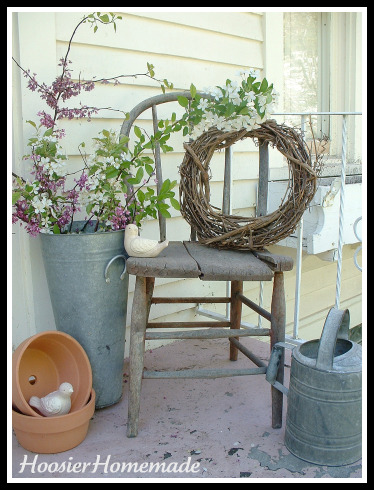 I started with one of the Antique Chairs. The more worn down the better, as far as I'm concerned. You can see, this one even has a broken seat. I had some Red Bud and Flowering Crab branches left over after my indoor decorating, so I added them. I added a grapevine wreath, some clay pots and a couple little birds that I found at the Dollar Store awhile back. And one of my favorite Antique Watering Cans.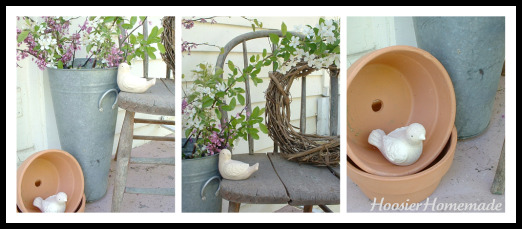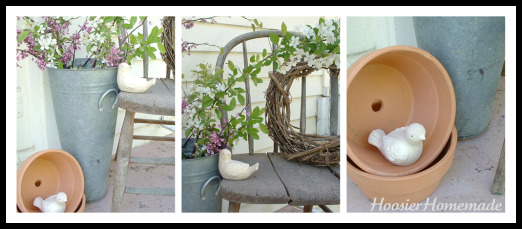 I also recently decorated an Antique Chair in the Dining Room.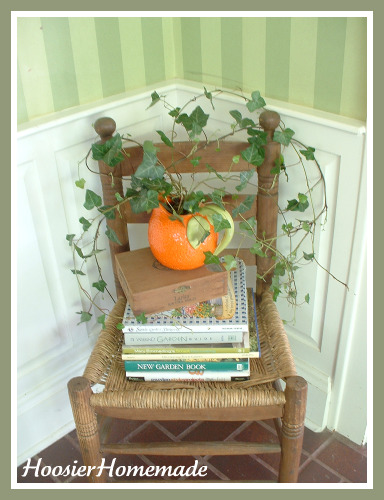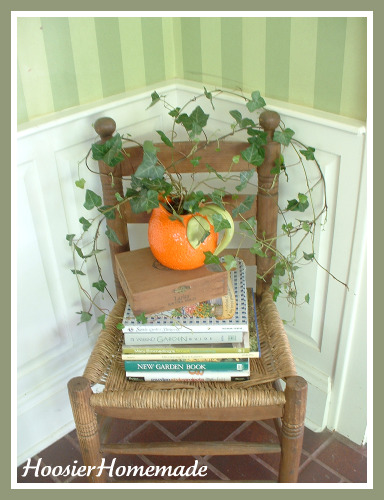 I simply stacked up some favorite books, added a wooden box and a little ceramic pitcher that looks like an orange. I filled the pitcher with water and added some long pieces of ivy, and just wrapped them around the chair posts.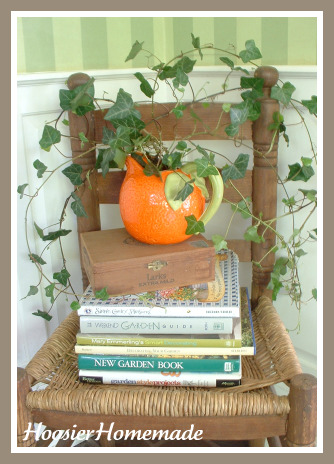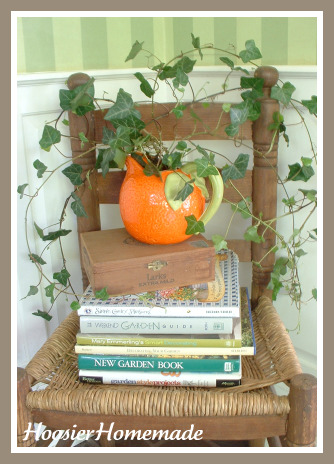 Both projects took me about 10 minutes each, but I think they make an amazing statement 🙂 And other than the $2 that I spent about a month ago on the birds, I had everything else on hand.