Antique Watering Can with Flowers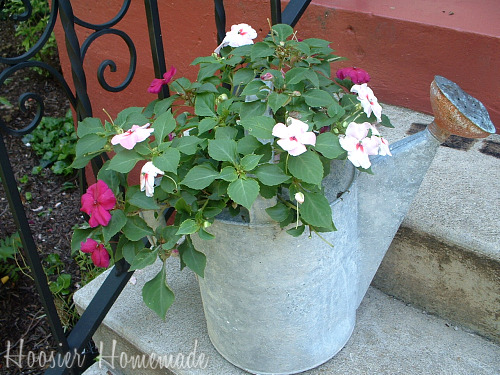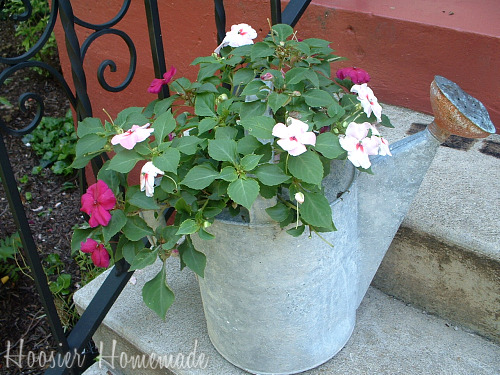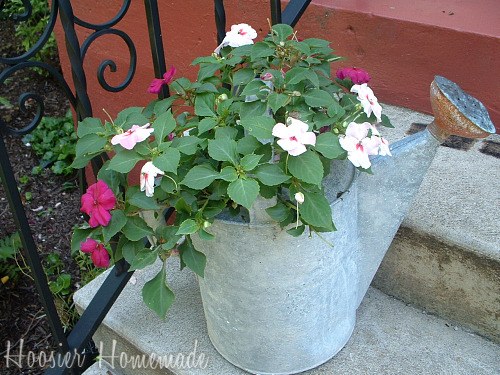 Antique Watering Cans are some of my favorite decorating items. I use them indoors during the Winter, and I add flowers to them during the Spring, Summer and Fall months.
Recently while landscaping the front of our home, I put together my  Antique Wagon and planted flowers in it. After that little project was done, I moved onto the Watering Cans.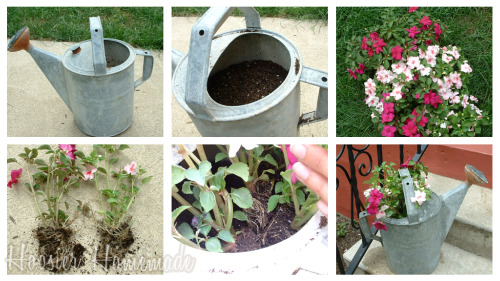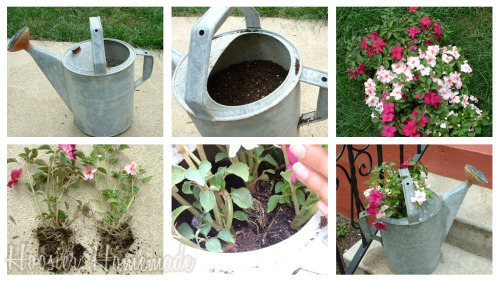 Begin with an Antique Watering Can or any other planter that you like, be sure you have holes in the bottom for drainage
Fill about 3/4 full with potting soil…I use a mixture of potting soil and compost
Choose your flowers…I like impatiens in the Watering Cans because they fill in nicely and make a big splash of color
Divide plants, loosen the bottom so that the roots are not compact…they grow better that way, I uses usually 4-5 plants per Watering Can
Place in container and fill with soil
This is the Watering Can right after I planted it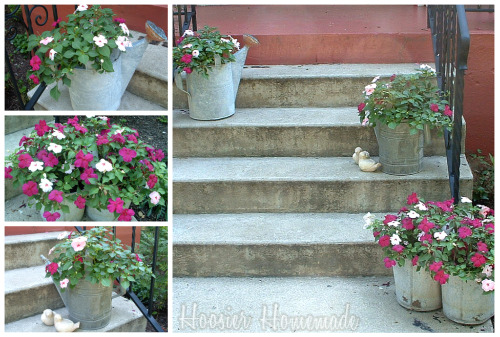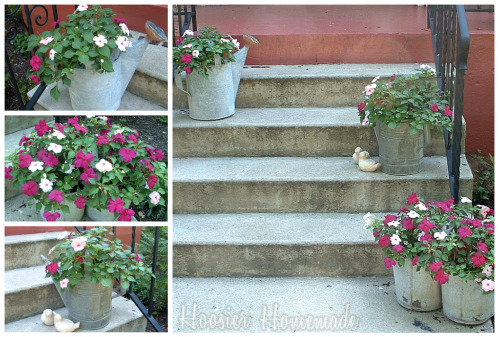 I have 2 Antique Watering Cans and an Antique Double Bucket on my Front Porch.
I just absolutely love them! Do you plant flowers in unusual containers? Please share your ideas!
I'm linking to…Made By You Monday, Saturday Night Special