One of my favorite decorating tips, is to use Aqua Mason Jars. I have been pretty lucky to have found most of the ones I use, because they can be a little pricey, sometimes $3 or $4 each. During the Summer, my Father-in-law sold his farm and the family was lucky enough to choose what we wanted. I've shared my Chicken Feeder with you, and the little tricycle too. We also brought back quite a few jars, mostly the Aqua Mason Jars, but also some others.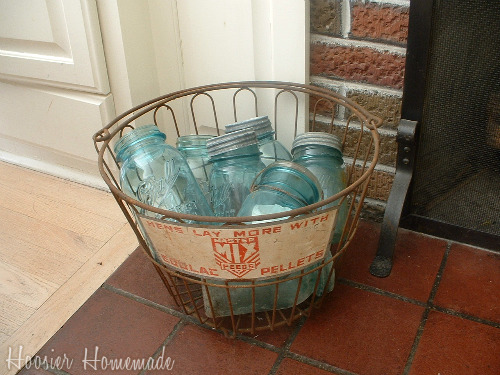 I found this wire basket in the barn, at my Father-in-laws, and lots of different sizes of jars.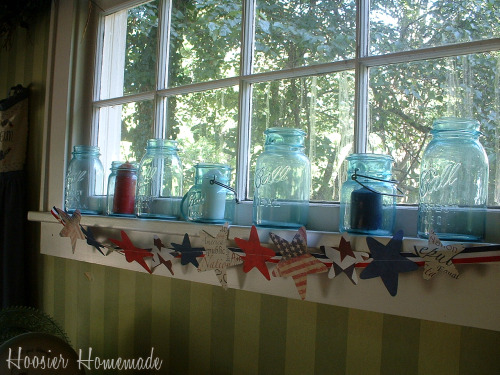 On the windowsill in my Dining Room, I fill them with a candle…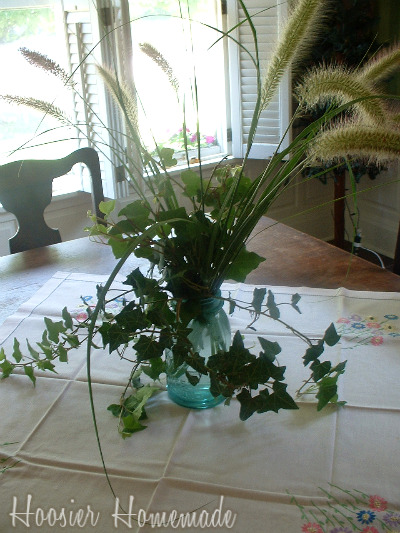 And on the table to hold ivy and grass from the yard…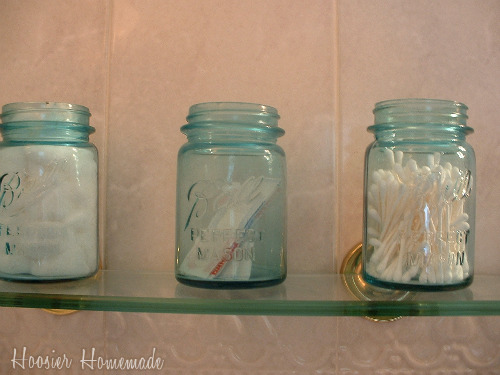 And even in our Bathroom, to hold Q-tips, Band-Aids and Cotton Balls.
Even if you don't have the Aqua Mason Jars, using any shape or size jar adds a little character to your decorating as well as being pretty frugal too.
Do you decorate with mason jars? Which are your favorites?
I'm linking to…Saturday Night Special, Show and Tell Friday