Fall Decorating with Hurricane Vases
Hurricane Vases come in all different sizes and shapes. The typical Hurricane is open on both ends, often used at weddings for a candle centerpiece. But…you know me, I often don't use items for their intended purpose, especially in my decorating. The vase in the middle is a Hurricane, I simply put it on top of a glass plate to seal up one end.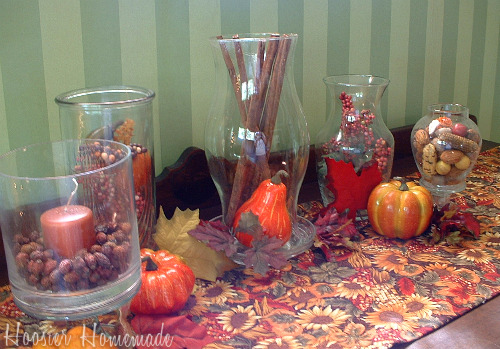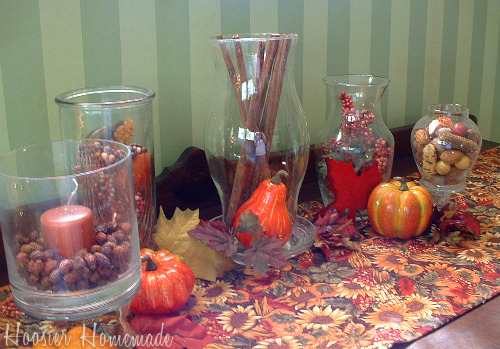 After decorating my Mantle and Hoosier Cabinet, I had lots of Fall Decorations left. So I gathered all the bits and pieces, and decorated the buffet. I had a hard time taking down my chicken feeder, I really love it, but…it is Fall, the Dining Room needed a fresh look.
Now, I'm not taking full credit for this idea, my good friend, and Celebrating Autumn buddy, Myra from My Blessed Life, showed how to use a candle stick and a glass vase to make your own. Pop on over and visit Myra, she will show you how to use the really cool, Gorilla Glue.
What to add to your vases
Small pumpkins or gourds (I bought mine at Michael's, the whole bag of about 6 or 8 was $4, using a 40% off coupon)
Cinnamon sticks
Berrys and beads in Fall colors
Rose hips and potpourri pieces
Acorns and nuts, part of them from potpourri and part that I picked up from the ground
Baby Indian Corn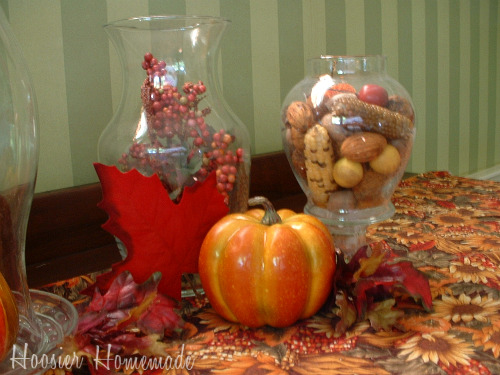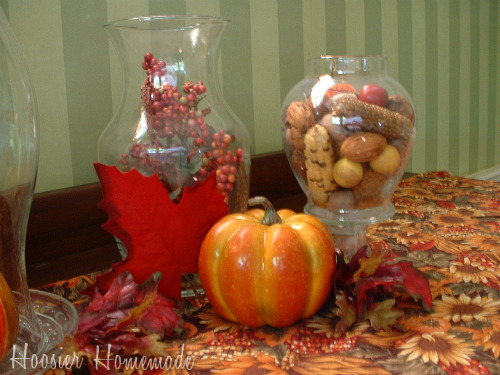 The vase on the right (I apoligize for the glares, I tried several times to take pictures without them) is the only one that I put together with Gorilla Glue. I used a short glass candlestick and a small vase.
After I had all the Hurricane Vases in place, I simply added a few more pumpkins and some silk Fall leaves.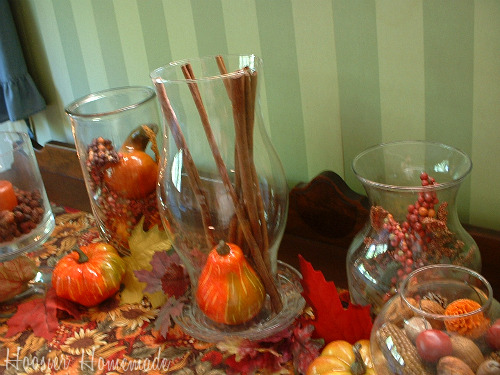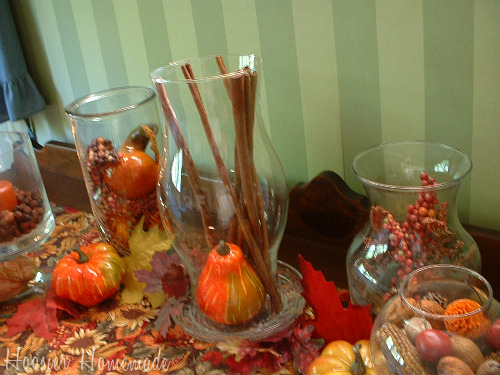 Over on the Hoosier Cabinet, I added another vase, filled with leftover potpourri and Indian Corn. I used a small wooden dish, added a candle and some nuts from the potpourri and one of my favorite Fall serving dishes.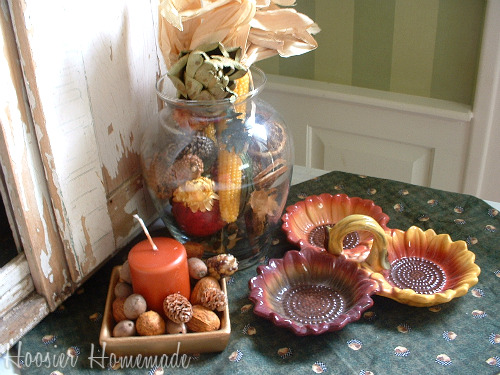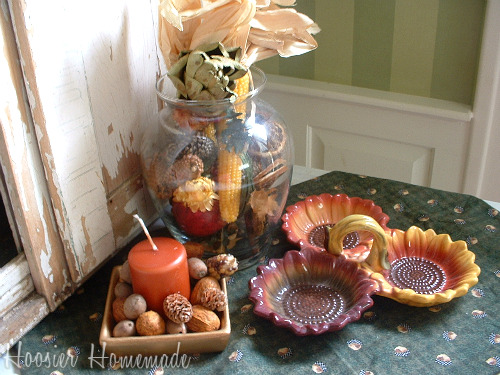 Bringing a little of the outside in, I added a small mum plant to a Trifle Bowl, for the Dining Room table.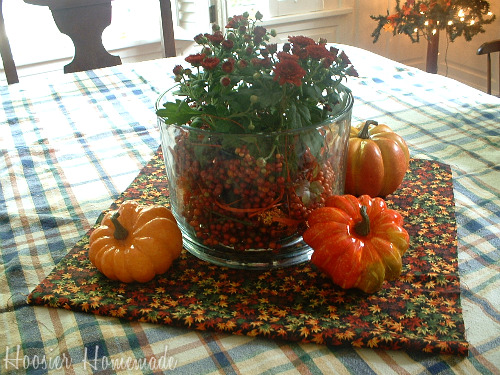 I filled in the sides with beads and orange raffia, a very inexpensive way to add a punch of color. The mums are $1 each at Walmart right now.
And of course, I added a little Fall to the kitchen also…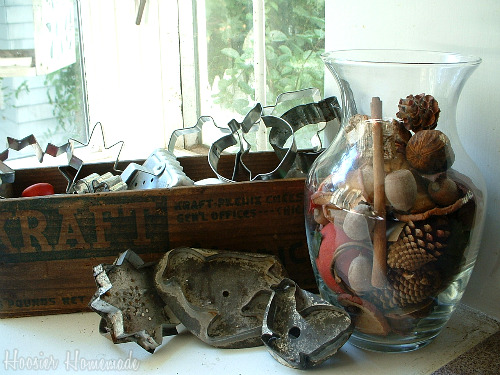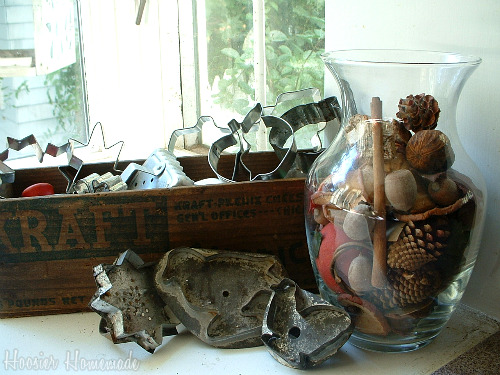 Again, just a vase filled with nuts, cinnamon sticks and potpourri.
Remember, the Autumn Party starts on Monday, and runs all week, with lots of great ideas, a linky to add your own, and a really cool giveaway, you won't want to miss!!
I'm linking to the Blog Parties in my footer, please visit them! You might just find one or two that are new to you!