Building memories with those you love is the ultimate gift you can give! These Experience Gift Ideas will inspire you give gifts that will last a lifetime, whether they are for your children, spouse, parents, friends or other family members.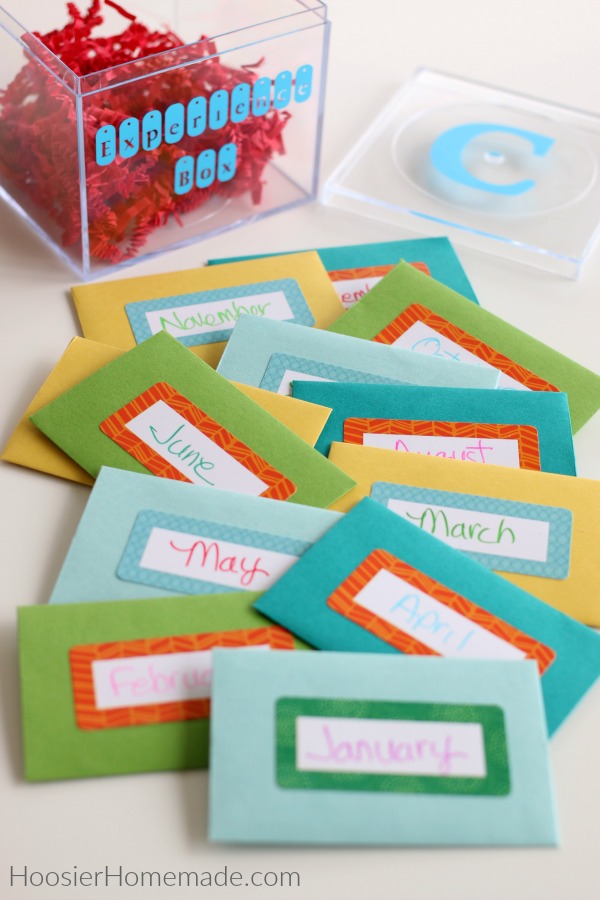 Building memories in this busy world we live in is even more important. Our lives are hectic, the days – weeks – and months slip away quickly.
For a few years, I have felt the pull to give experiences rather than so many tangible gifts to my boys for Christmas. I finally decided it was time, and thought you would like them too.
While my boys are grown (28,25,21) this same concept can work for any age, and also any time of year. Looking for a fun Valentine's Day gift? This would be great!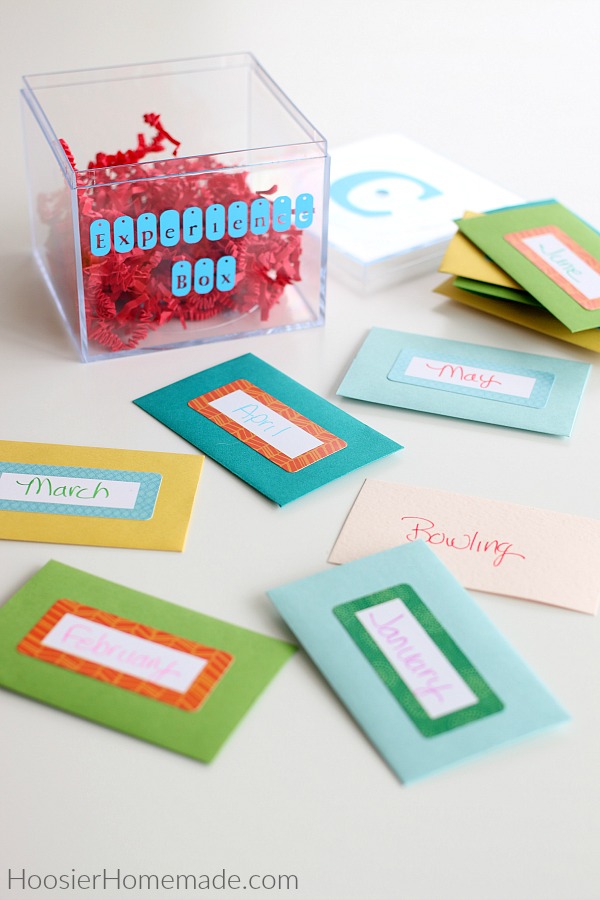 The options for giving your experience gift ideas are endless. You could fill a basket with envelopes or pieces of paper. Create a scavenger hunt with all the ideas.
To inspire you, here is what I used –
Experience Gifts Ideas
Supplies
Box – using the Cricut machine, we added "experience box" to the side and the initial to the top of the box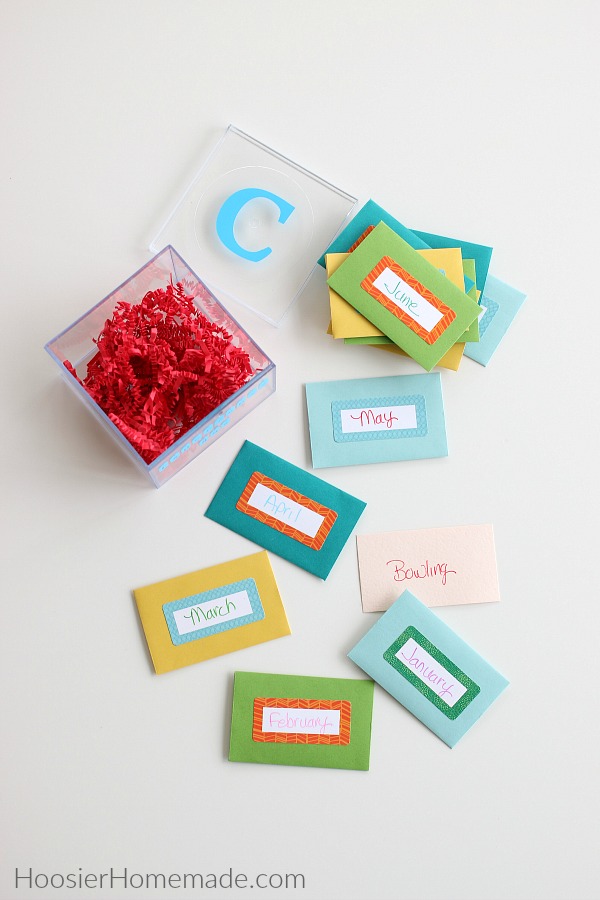 Here some ideas to get you started –
Experience Gift Ideas for Kids
Experience Gift Ideas for Men
Experience Gift Ideas for Women
Creating experiences is not only fun for the person you are giving the gifts too, but it's also really fun for you, as the giver. Here are a few tips to make it go smoothly –
Tip #1 – make a list of each gift or item for each month, that way you can plan your budget accordingly (I have a spreadsheet in Google docs for mine)
Tip #2 – make a special time on the 1st day of each month to open the cards
Tip #3 – think outside the box when you are coming up with ideas, they don't all have to be expensive, and honestly they are best if they aren't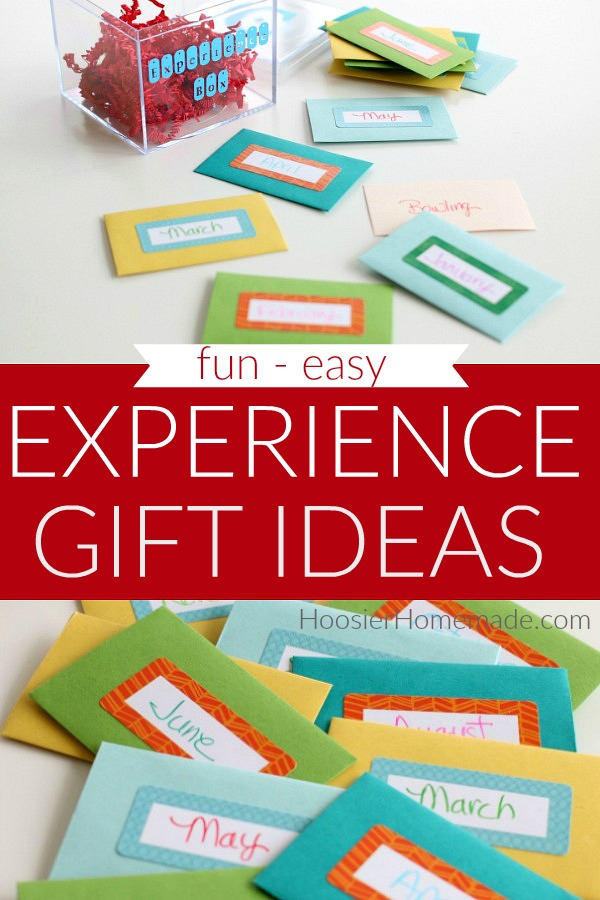 Looking for more DIY Gift Ideas? Click on the photo for instructions –