Cocktail Cupcakes ~ Cupcake Tuesday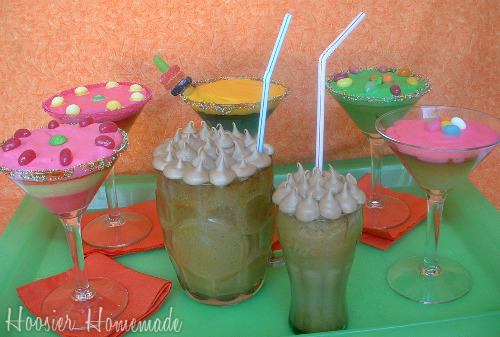 Welcome to Cupcake Tuesday!   If you are new here, grab a cup of tea or a glass of milk and enjoy a cupcake!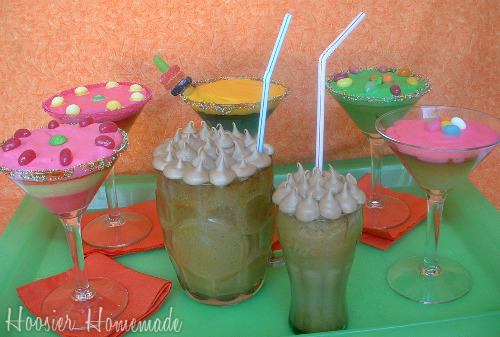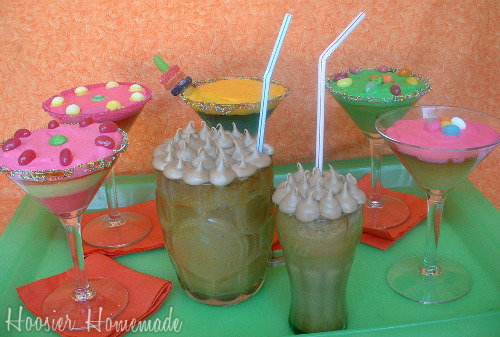 Before we get started with these SUPER fun Cocktail Cupcakes, I wanted to be sure you all knew about the Cupcake Challenge that starts next week. I've listed the details for you over on the Cupcake Tuesday page. I hope you can join in the fun!!
Also, in case you missed it, on Saturday, I started a new feature, Hoosier Homemade's Weekly Review, among other things, I'm highlighting some of my favorite cupcakes from Cupcake Tuesday (I did a fun collage too). Be sure to include a link back to Hoosier Homemade either in your post or on your blog, or I can't feature you.
Before you watch the video, I need to tell you that I've been at the Water Park all day with the boys. My face is a little "sun kissed" to say the least, and I was trying to get this video put together for you before I lost daylight. So, please bear with me, but I think you will LOVE them!
So…what do you think? Are they not the cutest ever???
Cocktail Cupcakes supplies…
White cake mix plus needed ingredients (you can learn how I make my cake mix taste like I made it from scratch, in my video)
Coloring…my favorite is Wilton
Candy…various candy, Jelly Belly's, Skittles, Gummi Lifesavers, etc, I apologize, in the video I called them Cocktail Combo, they are actually…Cocktail Classic Jelly Belly, and they come with Pina Colada, Strawberry Daiquiri, Mojito, Peach Bellini, and Pomegranate Cosmo. YUM!
Frosting…canned works best for melting
Glasses for baking…I bought mine at the Dollar Tree
Update: I've had several people ask, I'm sorry, I thought it was in the video, but I might not have said it…you need to fill the glasses about 1/2 full with batter. The martini glasses will fit a standard size cupcake.
Rootbeer Floats and Cokes supplies…
White cake mix with a little brown coloring
Buttercream Frosting with a little brown coloring
Glasses and straws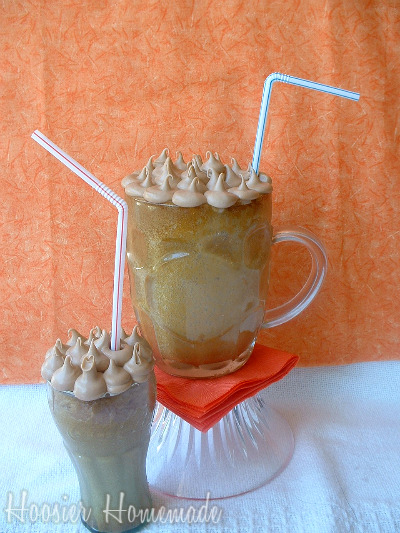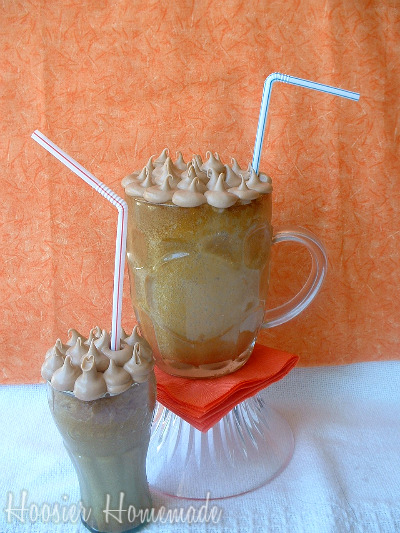 I mentioned in the video that I would let you know about the What's New, Cupcake? Newsletter…if you head on over to their website, you can sign up to receive their free newsletter.
You may also like –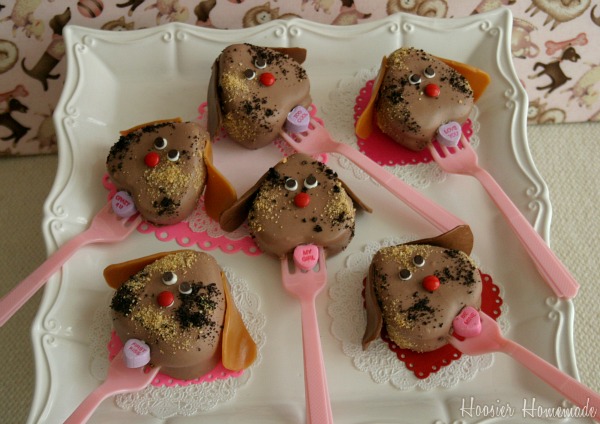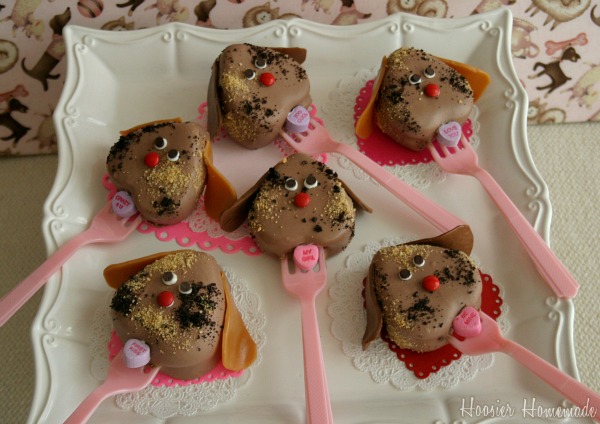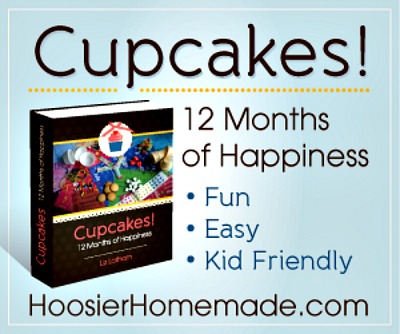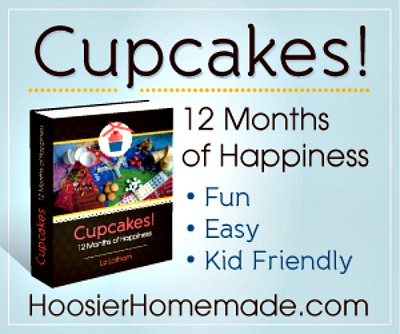 And my new eBook…Cupcakes! 12 Months of Happiness