Chicken on the Grill and Our Menu Plan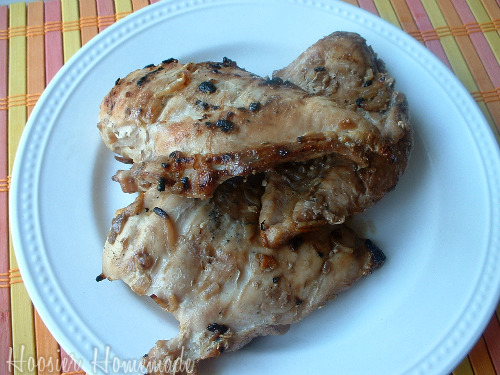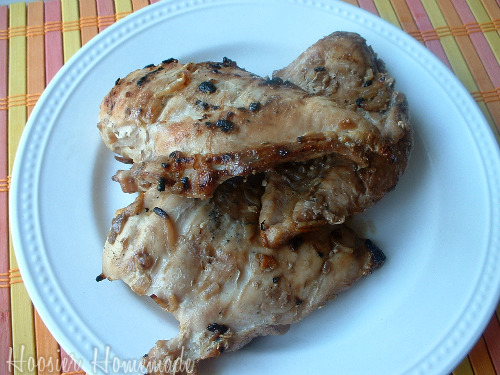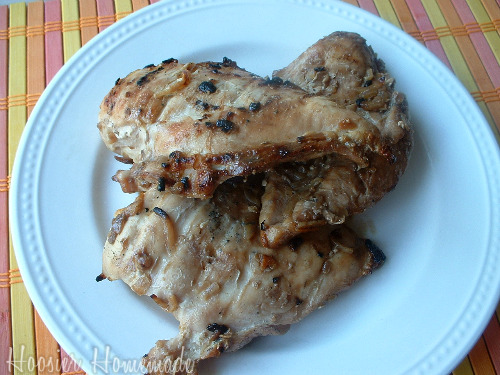 Well, here we are again, another week has just flown by! Are you enjoying your Summer? Are you staying cool? It's been pretty hot here, like most everywhere, but not unbearable. Although, I love the heat and the sun, so most of the time, it doesn't bother me. I have been trying to cook our meals in small sections, cooking Make Ahead Meals like the Sloppy Joes that I shared with you last week not only keeps the temperature down in the kitchen, it also saves on time.
We don't use our Grill a ton during the Summer, mostly because we have a charcoal grill and by the time Doug gets home during the week, it's too late to start grilling. I do enjoy firing it up on the weekends though, and I try to grill enough meat for a couple meals.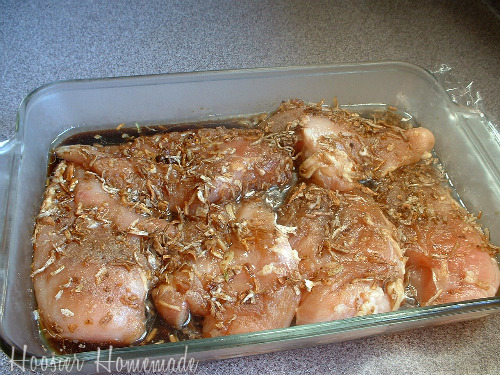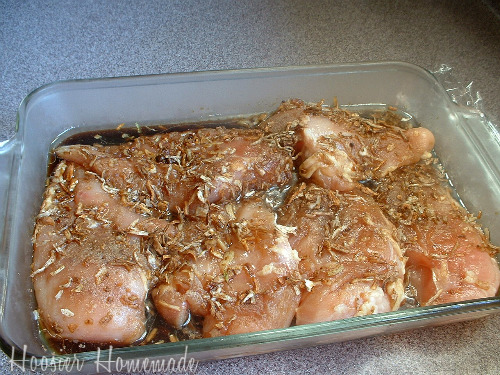 The Chicken we cooked on the Grill tonight was simple and very tasty. I started with a bag of frozen Chicken breasts from Aldi's, they are $5.99 per bag and there were 6 really big breasts in the bag. I thawed them, then laid them in a 13×9 and sprinkled them with Lipton Onion Soup Mix, a drizzle of oil and a big splash of Soy Sauce, covered them with plastic wrap and put them in the fridge for about an hour.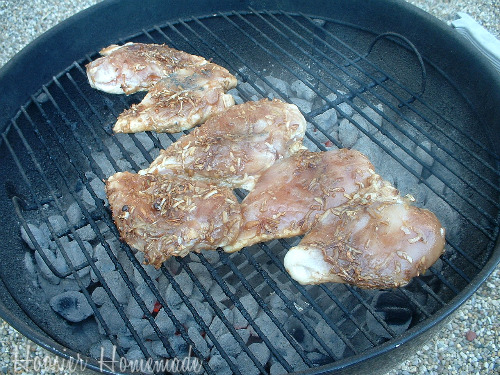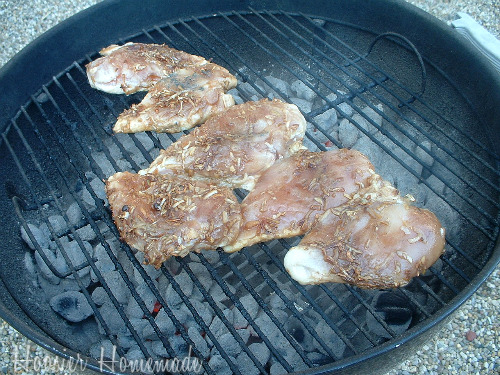 We have enough Chicken left over to make the BLT Chicken Salad Sandwiches on Tuesday night.
Here is Our Menu Plan for the rest of the week…
Monday ~ Strawberry Cream Cheese Stuffed French Toast, Fruit Smoothies (still haven't had a chance to try this)
Tuesday ~ BLT Chicken Salad Sandwiches and Pasta Salad
Wednesday ~ BBQ Meatballs, Oven Fries
Thursday ~ Chicken Stir-Fry, Rice
Friday ~ Summer Salad
Saturday ~ Chicken Quesadillas, Chips & Salsa
Have you heard about the Cupcake Challenge that I'm hosting in August? Be sure to mark your calendars, and join in the fun! There will be great prizes and the author of What's New, Cupcake? is the guest judge!! How cool is that?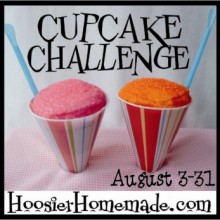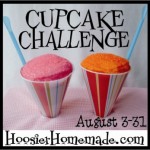 And if you are looking to get a jump on your Holidays this year, hop on over and grab some ideas from the Homemade for the Holidays Party!
Cupcake Tuesday is tomorrow! Another really fun cupcake and video for you, don't miss this one!
 I'm linking to the Blog Parties in my footer, please visit them! You might just find one or two that are new to you!