I've been thinking for quite awhile that I wanted to start sharing some favorites with you all. And with Saturday's Share Your Faves and the Deals of the Week over at It's A Blog Party, of course, I just had to join in the fun!
I'll be sharing a few of my favorites from Cupcake Tuesday, more great cupcake deals that I've seen this week, and some deals that you won't want to miss out on.
Cupcake Lovers Unite!

The cupcakes on Cupcake Tuesday this week were simply amazing! I've chosen some of my favorites (which was really difficult), you bakers are blowing me away with your talent!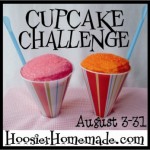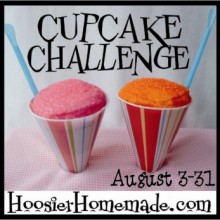 Are you ready for a Challenge? You are gonna be dreaming cupcakes after this fun challenge! Get your creative juices flowing and mark your calendars! It all starts August 3rd! You can get a head start too, I've listed all the details over on the Cupcake Tuesday page!
Now for some more great Cupcake news that I came across…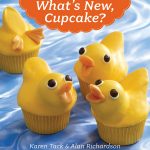 My very favorites and happen to be good friends of mine, the authors of Hello, Cupcake and What's New, Cupcake? books have a newsletter now, hop on over and sign up to receive yours too!
And speaking of newsletters, be sure to sign up for Hoosier Homemade's Newsletter! I have some great things planned for you! It's a simple sign up in my sidebar.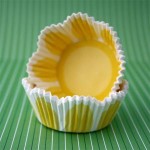 My very good friend, and baking buddy, Cindy, from Skip to My Lou has opened her new online baking supply store, Sweet!
If you are looking to get some shopping started early, Flirty Aprons is having a sale on their adorable aprons right now. Grab yours at  10% off purchase of $30 or more at Flirty Aprons, code CJ10
!

Did you know that KitchenAid
 has an Outlet Store? You can score some pretty good deals over there on your favorite appliances!
In other Hoosier Homemade News…
There are several Christmas in July Parties happening right now. You can add your ideas or grab a few to try at the Homemade for the Holidays Linky Party!
Rachel, Cindy and Kelly are hosting the Holiday Bake, Craft and Sew Along! Look for some yummy goodies from yours truly!
Tip Junkie is hosting her Christmas in July series, with lots of great ideas!
I'm very excited to be a new contributor to The Daily Brainstorm Blog, head on over and check it out!
Special News…
If you are a regular reader, you have probably noticed in the last few weeks that I've added some new affiliate programs. I've been blogging about a year and a half now, and am finally comfortable with what I'm doing and where Hoosier Homemade is in the big world of blogging. As I grow and become even more comfortable, I thought it would be a good idea to start monetizing my blogs. So, I've added a few affiliate programs, and I hope to also bring you the best deals for all your baking and cooking needs!

One of the companies that I have joined is Escalate Network! It's FREE to join and they have some great opportunities.
They are offering these Diabetic Cookbooks for FREE, that I thought you might be interested in. It includes more than 60 recipes to help you manage your Diabetes.
Disclaimer: This is an affiliate link. I'd love for you to check it out and see if it's something that would work for you.
So what do you think? Did you have a favorite cupcake this week? How about a special deal that you found?
Share with us in my Blog Frog Community or on Facebook!