Giving a gift from the kitchen is something I do every year, but sometimes it can be really time consuming. How about a treat that will only take you 15 minutes? This Chocolate Peanut Butter Chex Mix is perfect for gift giving.
100 Days of Homemade Holiday Inspiration continues with Day 30! Each day we are inspiring you with  recipes, decorating ideas, crafts, homemade gift ideas and much more!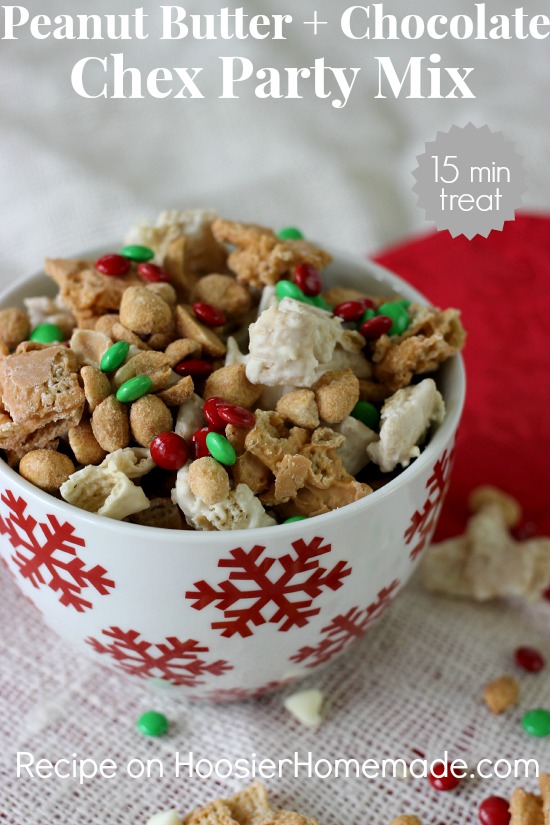 I love mixing up a batch of these easy treats to add to holiday dessert trays, fill in little Santa boxes for a special gift, or even some to enjoy while watching a movie. The flavor combinations are endless, but who doesn't love chocolate and peanut butter together?
Chex cereal signature light crunchy squares are the base for this easy 15 minute treat! Part of the cereal is coated with melted white chocolate chips and the other part with melted peanut butter chips. After it chills only 5 minutes, you toss it with peanuts and seasonal candy.
Find the Chocolate Peanut Butter Chex Mix Recipe by clicking the link below…