Battling the cold Winter months here in Northern Indiana can be brutal at times. Today we are helping you stock up and prepare with 5 teas to battle the cold Winter months ahead of us.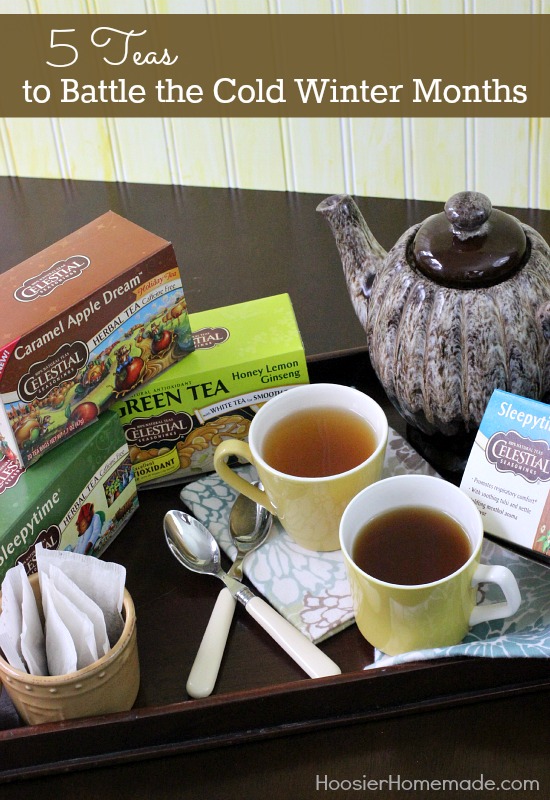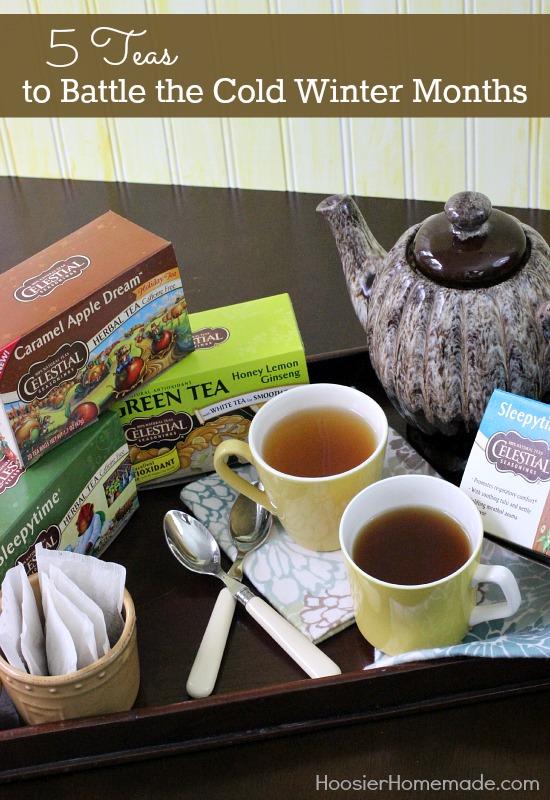 Are you a tea drinker? I am and have been for a very long time. Not only do I enjoy the flavors of tea, but I have also learned that the health benefits are exceptional in tea. There are many teas that help you in different ways, some calm you and help you sleep better, some give you energy, some have added antioxidants, and the list goes on and on.
Our Winter months here are cold and full of snow. Last year was the worst in history, we had a total of over 120 inches of snow, and the temperatures were extreme. Thank goodness I work from home! It's a bit of a joke in our house that once the snow flies, I don't leave the house until I can see the grass again. Of course, I do go out, but I'll have to admit, it's not without a little complaining.
Drinking tea is one way I battle the cold Winter months and stay as healthy as possible. Here are 5 teas that I enjoy during the Winter…
Celestial Seasonings Green Tea
This authentic green tea has a boost of antioxidant Vitamin C to support your health. All of the ingredients (green tea, white tea and Vitamin C), are all-natural with no artificial colors or preservatives.
Celestial Seasonings Sleepytime Sinus Soother
One of Celestial Seasonings most popular teas, Sleepytime, has the added benefit of tulsi, which helps with respiratory discomforts and nasal congestion.
Celestial Seasonings Caramel Apple Dream
This tea is new, and perfect for the holiday season. It has a salted caramel flavor and is perfect to curl up with a blanket and a good book on a cold Winter's night.
Celestial Seasonings Echinacea Complete Care Wellness Tea
Prepare for the added germs that come during the Winter months with this wellness tea. It has a blend of echinancea and other immune supporting ingredients like Vitamin C, zinc and elderberry.
Celestial Seasonings India Spice Chai Tea
And my favorite, Chai Tea. I enjoy a cup every morning along with my breakfast. The Chai Tea is made with fine black tea that is combined with natural spices.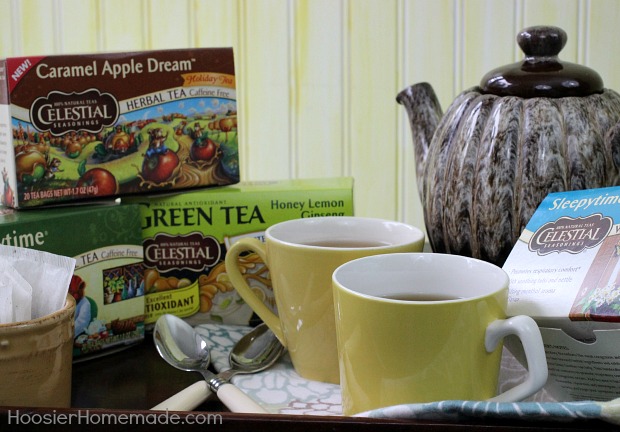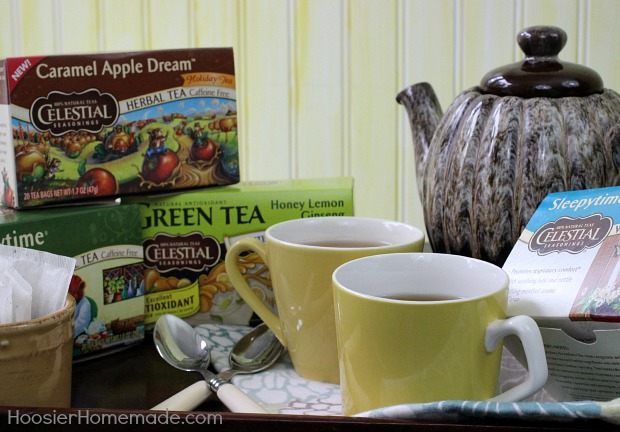 Celestial Seasonings has a large variety of teas, just about anything you can think of, and many help with added health benefits. You can find Celestial Seasonings Teas at your local Walmart.
Not sure what type of tea you should try? Give their "Your Cup of Tea" search a try, it's pretty fun too! Just click to tell the search what type of tea you are looking for – Fits My Mood, Has a Specific Flavor or Provides Health and Wellness Benefits. Then another search will open to match your mood, flavor or healthy option. You can find it over at Celestial Seasonings website, toward the middle of the page, on the left side.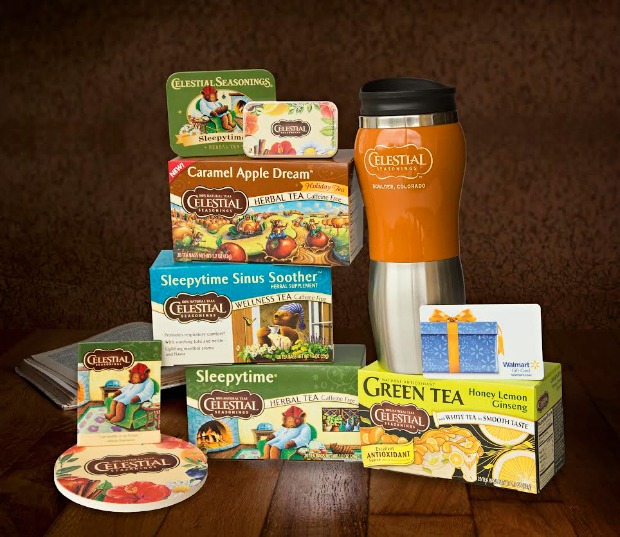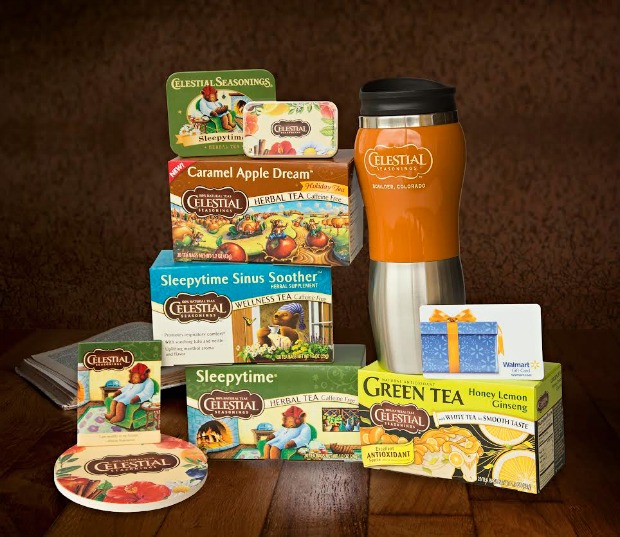 Would you like to try Celestial Seasonings yourself? Great! You are in luck!
Head on over and enter the Celestial Seasonings Cold Weather Survival Kit giveaway! (pictured above)