Back to School Organizing Tips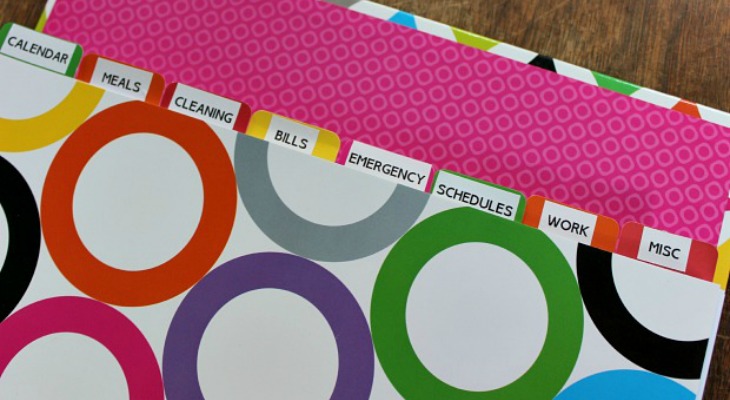 It's just about time….Summer is almost over and it's time for Back to School! What lies ahead? Schedules, sports practices and games, homework, lunches, events, meetings, we can go on and on. When it comes to a smooth running home, being organized for back to school is very important.
These Back to School Organizing Tips are sure to help! Whether you need a spot to hold all the papers, a daily organizing system to keep track of everything, homework help or even help tackling Mount Washmore, we have some great tips that will get you  and your home organized.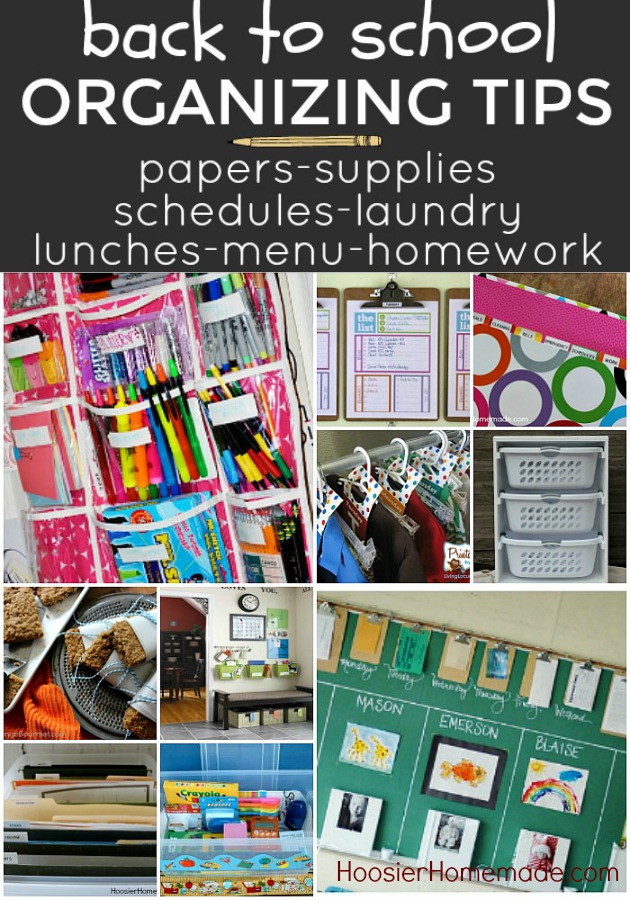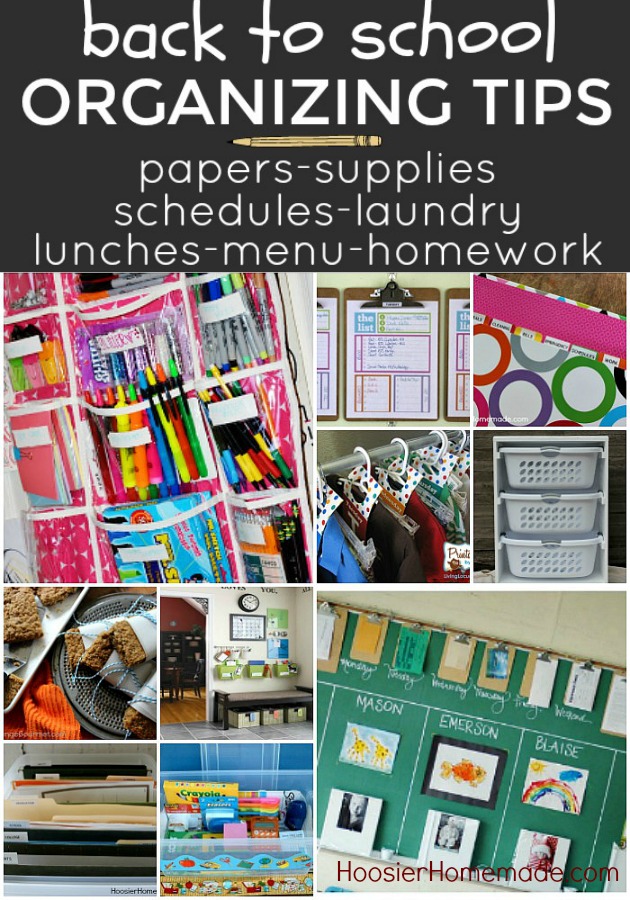 Whether you are looking to tackle the paper clutter, create an organized system for homework, help your kids organize their desk or maybe you need some dinner ideas. Here are some helpful ideas…
Household Binder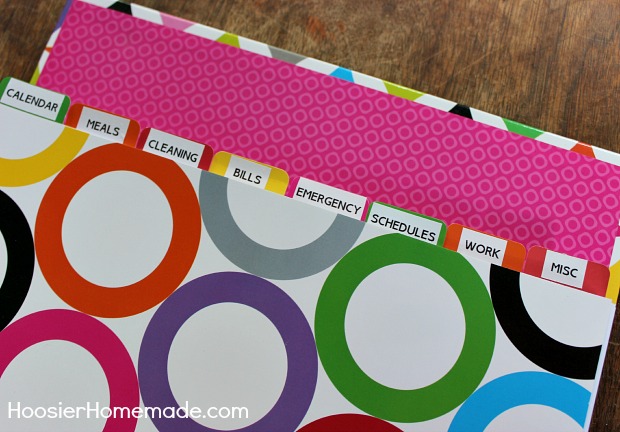 Creating one spot to hold all the schedules, calendars, bills and more is easy and will save you a ton of time. See how I created this Household Binder.
Daily Organization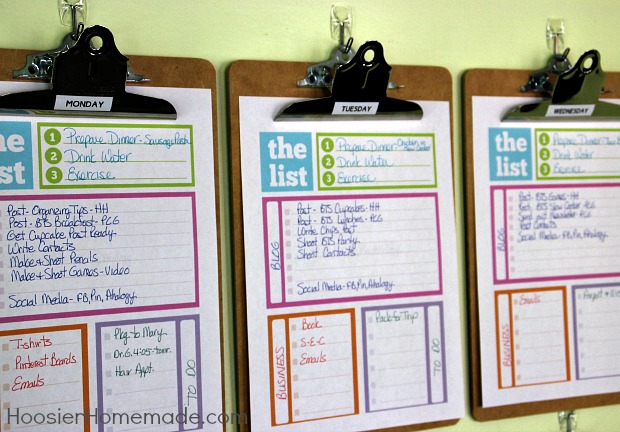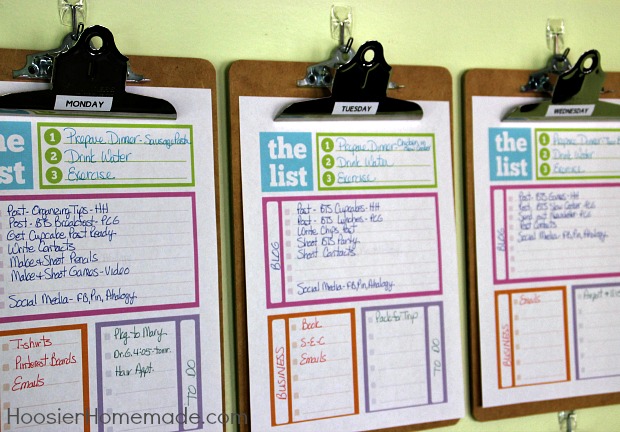 Keep all the schedules, housework and life organized with this Daily System. Each day of the week has it's own clipboard to keep everything neat and organized.
Taming Homework Time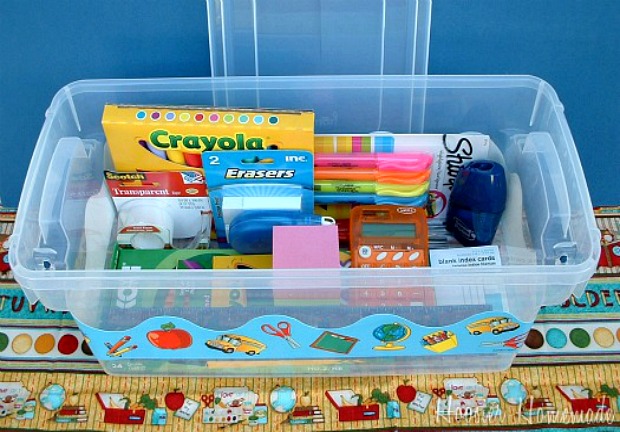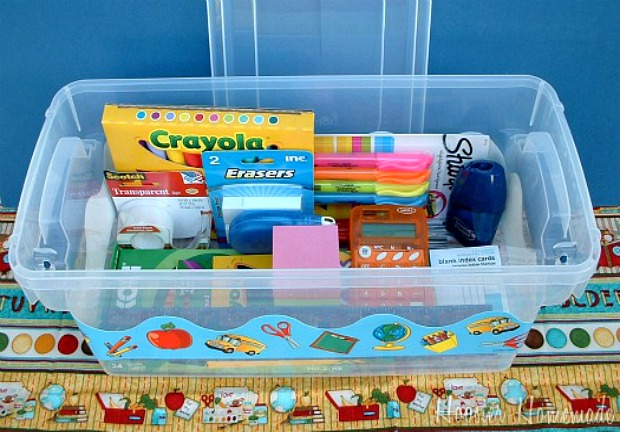 Homework time can be a battle if you are constantly looking for supplies. Create a Homework Box to hold all the supplies that might be needed. And with all the Back to School sales going on right now, stock up for later too.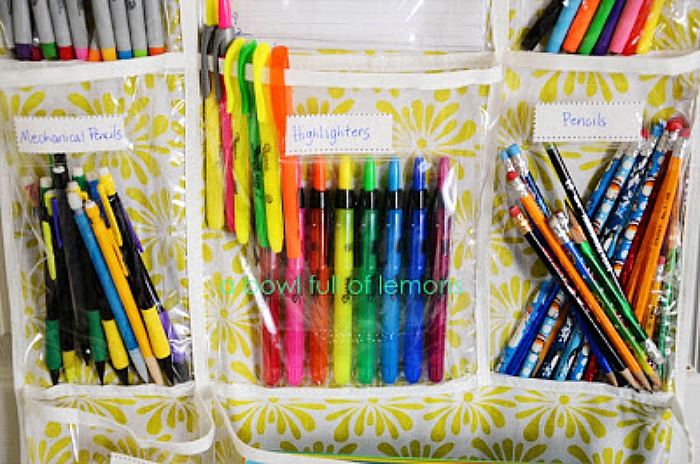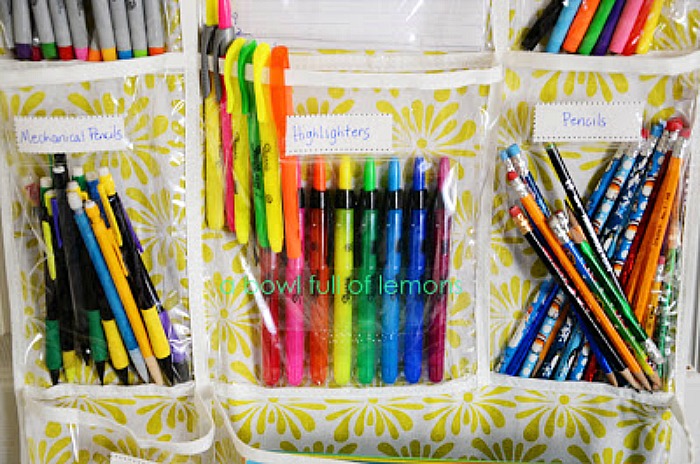 This over the door school supplies organizer from A Bowl Full of Lemons is genius! Heck, I even love it for myself! Keep all the pens, markers, crayons, etc. organized, and easy to find.
Organize Papers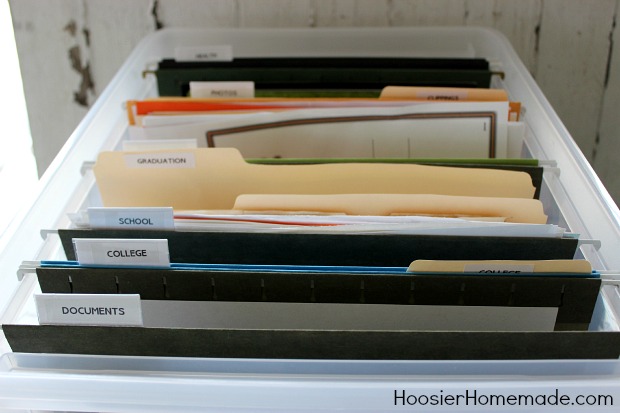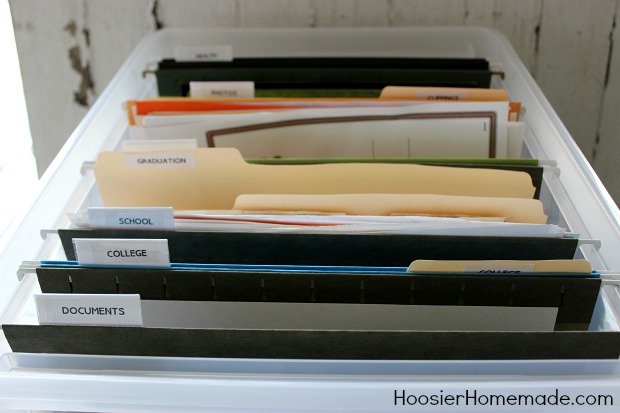 One of the organizing tools I use for my boys' important papers is a simple file box. There are tons of artwork, school papers, certificates, awards and so on that you need and want to keep. It's also a good spot to hold medical and dental records. Create your own file box with these tips for organizing.
Create a Command Center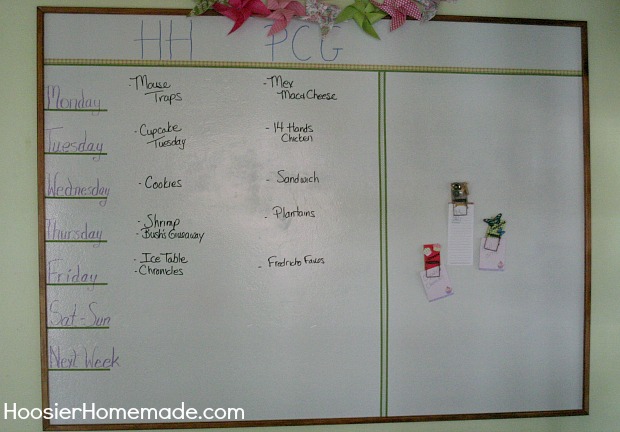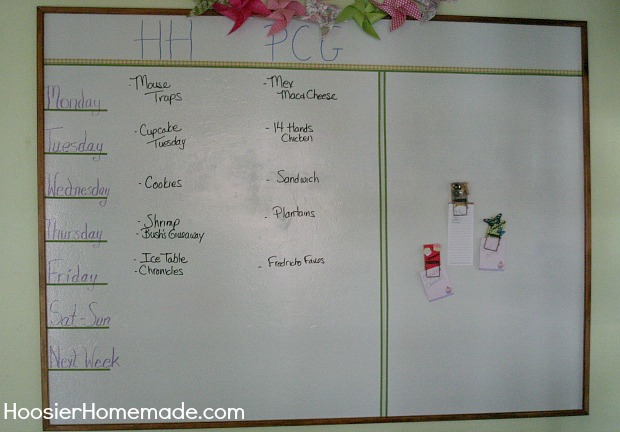 One of the best things we have ever made is the Magnetic Dry Erase Wall. It's easy to do and can be made in a variety of sizes. I think one in the kitchen for a grocery list would be great!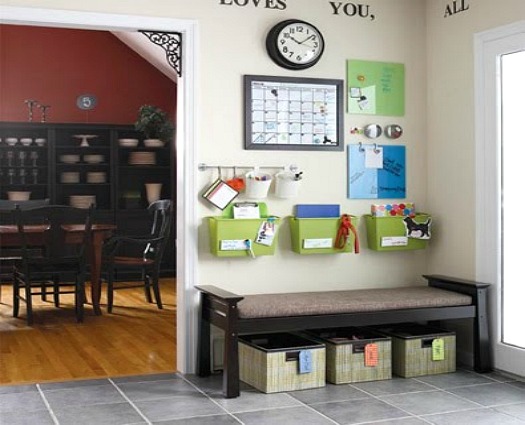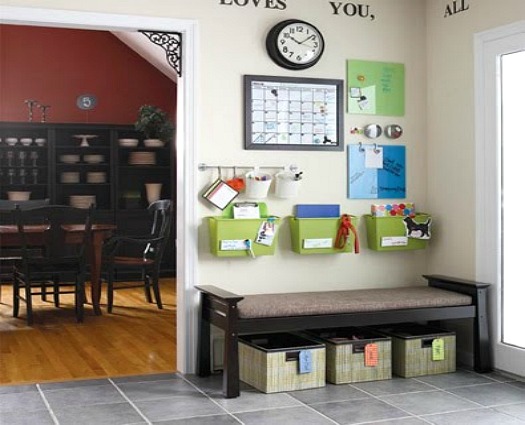 I love this area! I have seen the photo on several different blogs and couldn't seem to trace it back to it's original owner. One of the blogs I came across during my search was Beach and Barn, they share more great ideas for Command Centers too! I love how even though it's a small space, it accomplishes a lot. We have an area near our back door that I have been wanting to re-do almost since we moved in nearly 3 years ago. Maybe it will happen soon.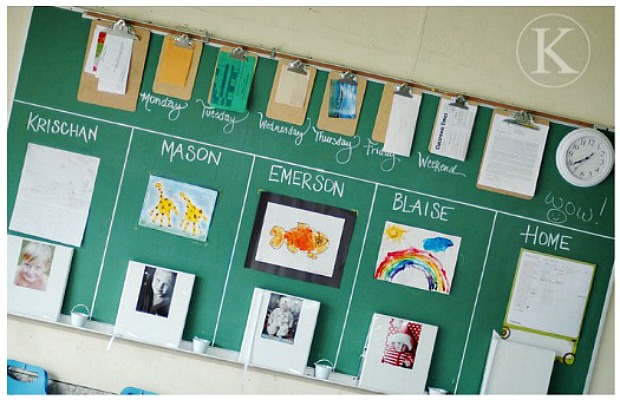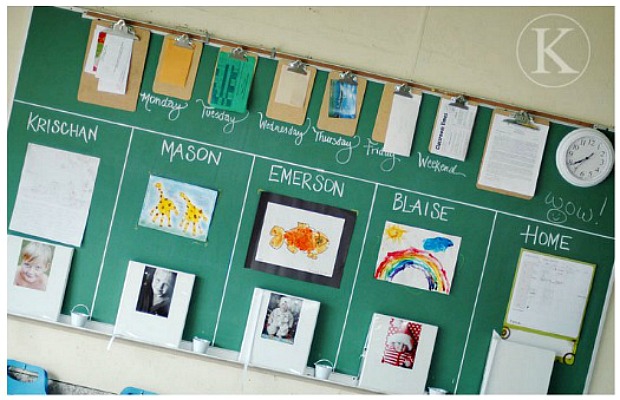 This Command Center that was shared by Katherine Marie, is brilliant! I love the little clipboards to hold information for each day of the week. And the chalkboard…to die for!
Desk Organization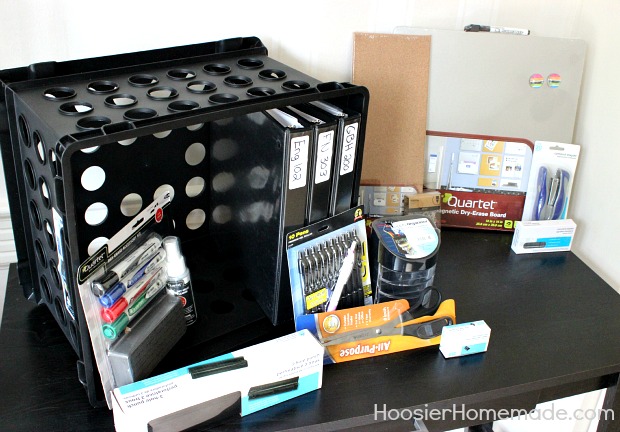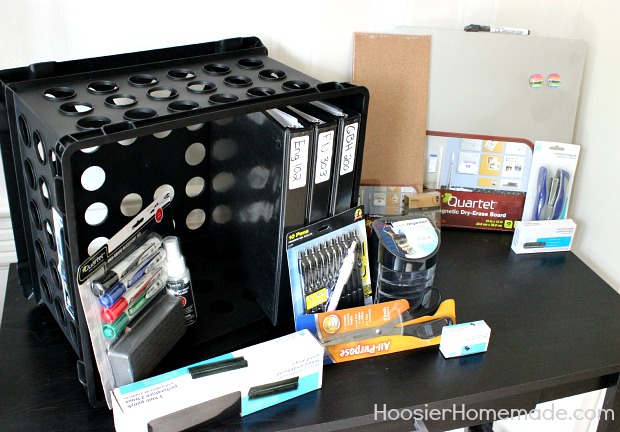 Help your student create a special spot for all the supplies they need. Learn more about these Desk Organizing Supplies.
Organize Dinner Time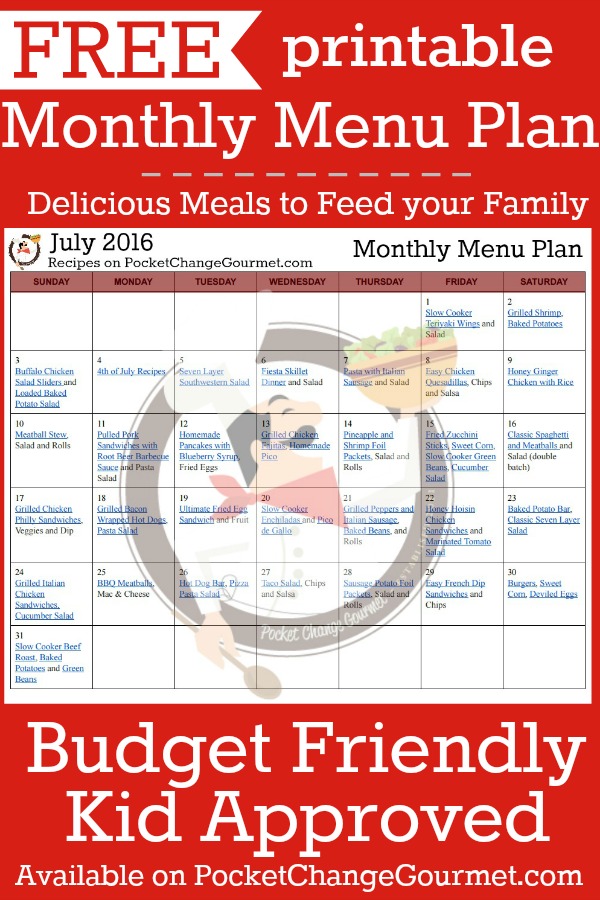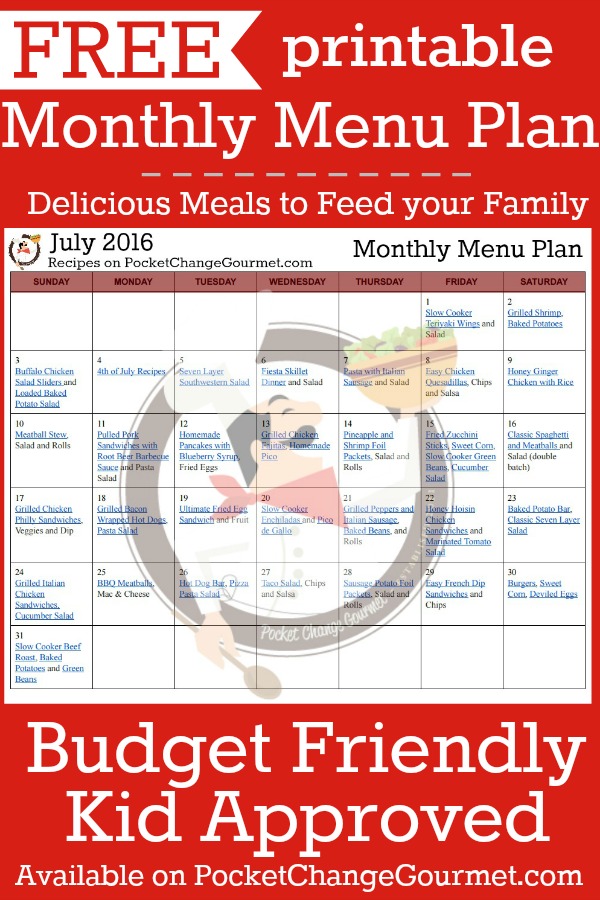 Menu Planning, specifically Monthly Menu Planning, is absolutely one of the easiest ways to organize your time in the kitchen, especially now, when the kids come home from school and there is homework, sports practice, games, and meetings.
Tackling Laundry and Clothes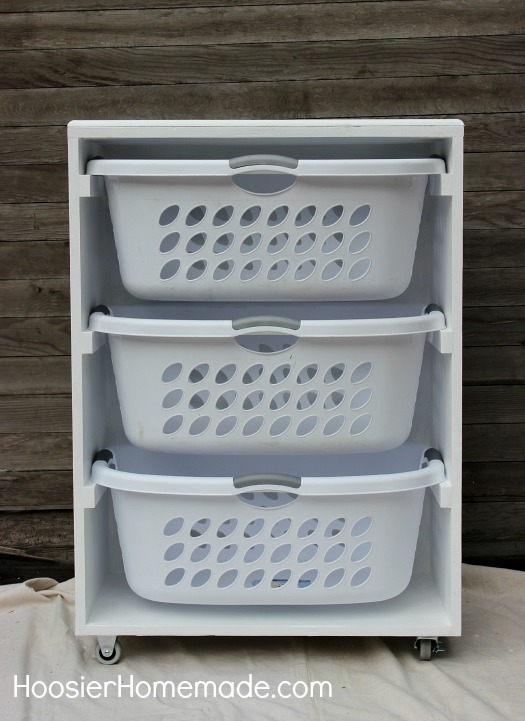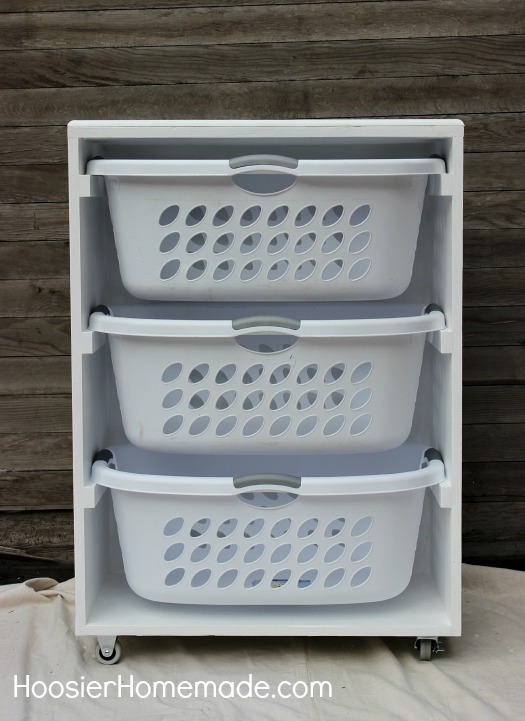 We all know how laundry multiplies.  Tackle those piles of laundry and get organized with this Mobile Laundry Station!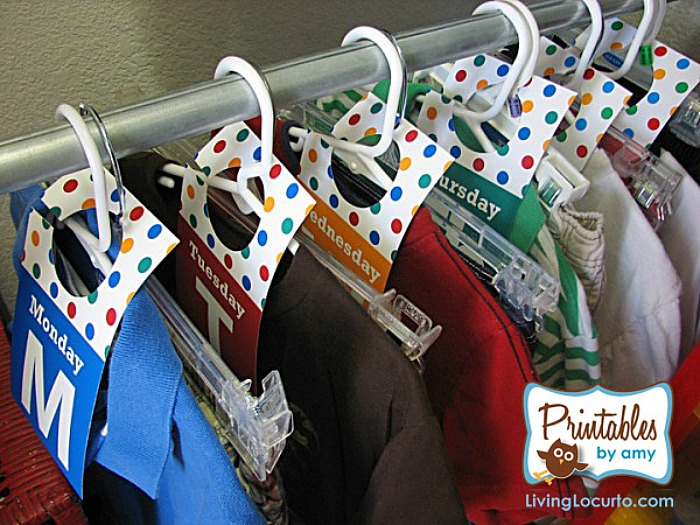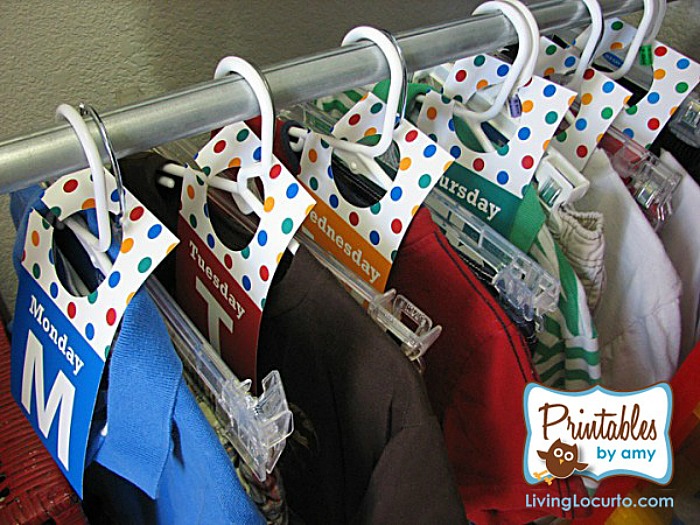 These Printable Clothes Tags from Living Locurto are so fun! They will keep the hustle of trying to figure out what your kids are going to wear each day organized.
School Lunches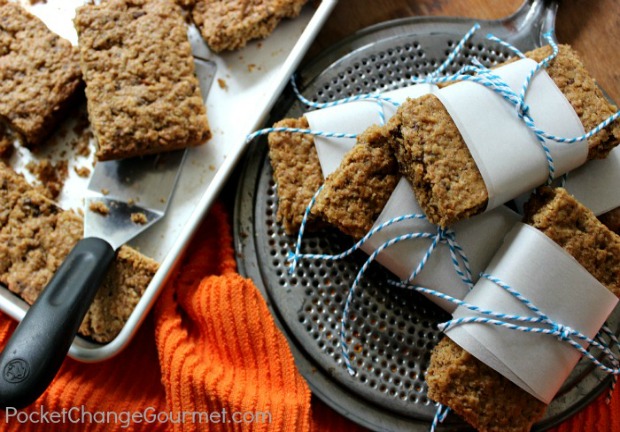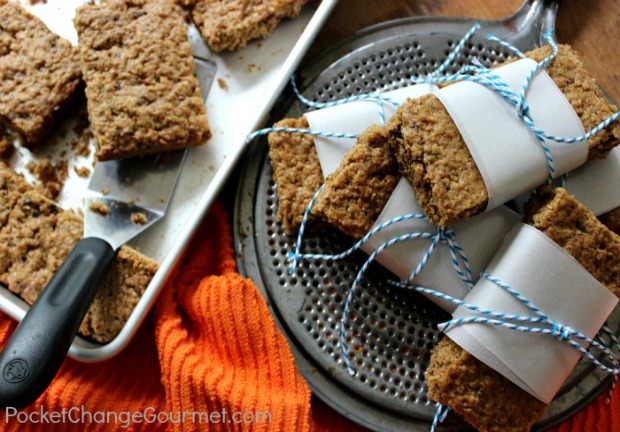 Need some help tackling School Lunches? The Ultimate Back to School Lunch Ideas Collection will not only get to organized, it will also give you ideas on what to pack.
Share your organizing tips with us!!