Organizing: Children and Household Papers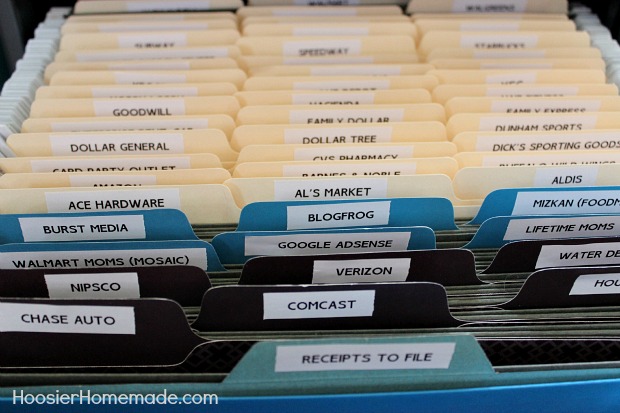 Several months ago, after we organized the office and put in the Office Desk, we started tackling papers. I think I can honestly say, that if it weren't for all the paperwork, bills, school papers, etc. our house would be really organized. But, instead, papers seem to take over…at least in our house, and I'm guessing in many of yours as well.
Doug worked and was able to get all the current paperwork up to date, but we still had boxes and boxes of papers for each of the boys. Report cards, school certificates, sports awards and more, so with a little work and some help from organizing materials from Walmart, we organized each of the boys papers.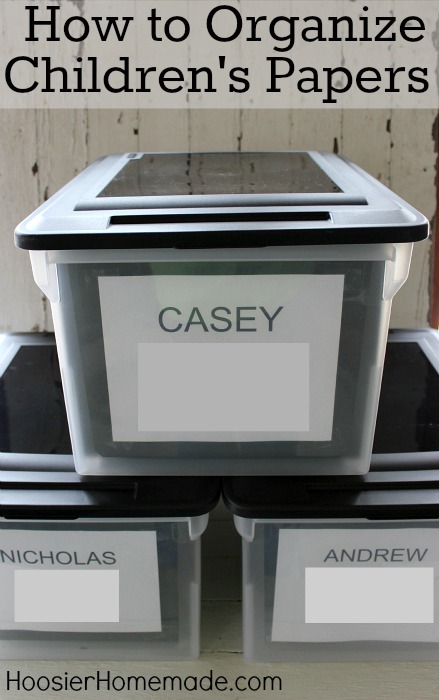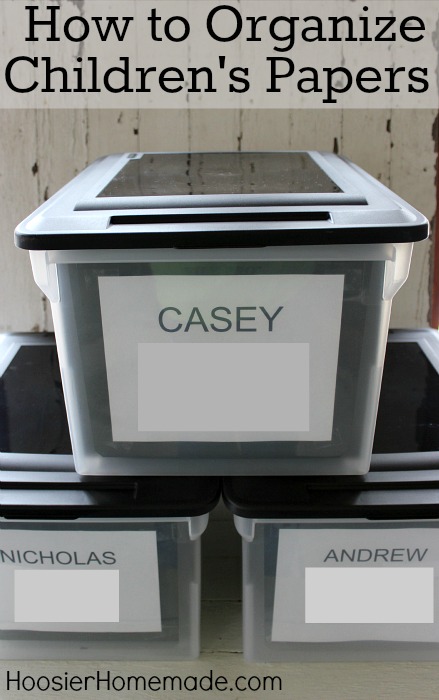 Organizing the boys papers didn't take long, but could have if I would have let myself look at all the awards and photos. My best advice…be strong and don't look at every paper. In case you are wondering about the photo, I blocked out the boys full name for security purposes. So let's get started…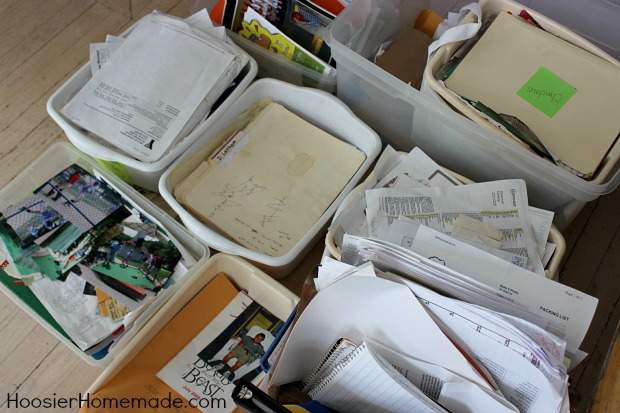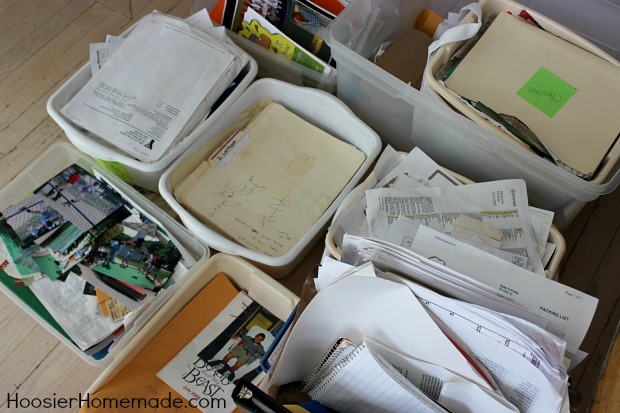 This is where we began, boxes and boxes filled with all sorts of papers, awards, photos and even quite a bit of household and business paperwork as well.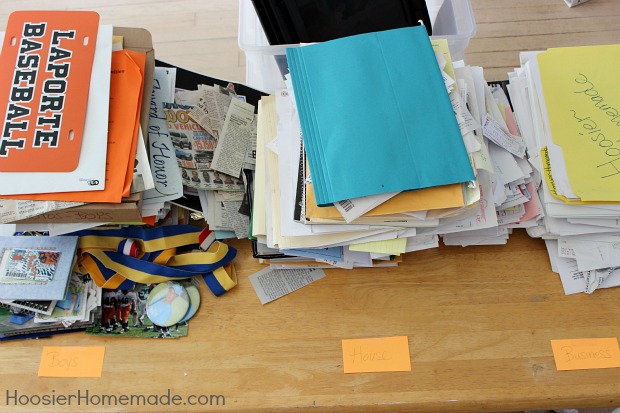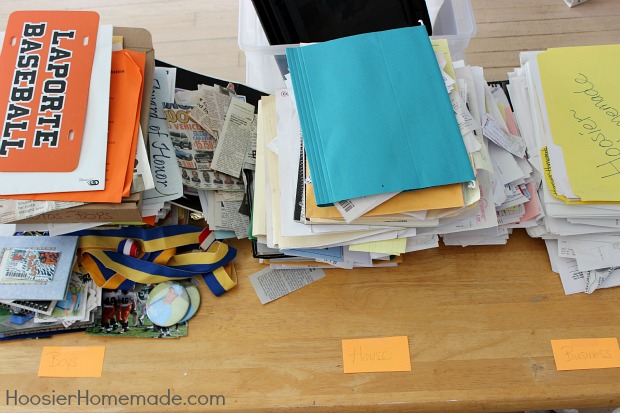 First thing was to divide everything, I made 3 piles…boys, house and business, then separated all of the papers into each pile. Then each pile was separated, first the boys papers.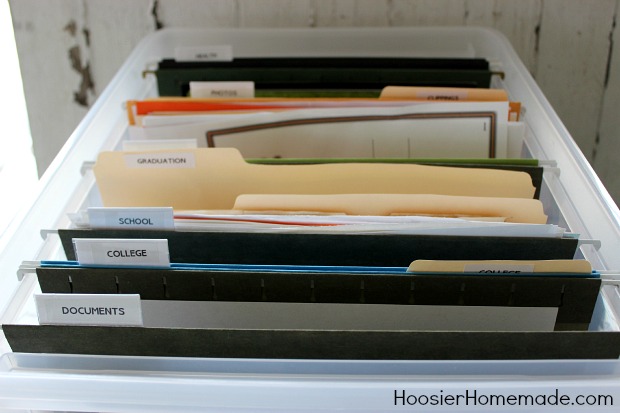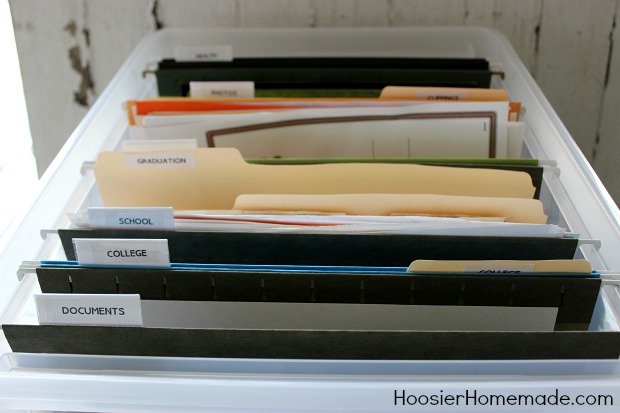 I find it best to divide the papers first, then create the files that you need. Every person or child will need different files, but the main files we created are…
Documents – any special documents like birth certificate, copy of social security card, etc.
Health – any health records that need to be kept
School – report cards, awards, etc.
Sports – awards, certificates, team photos, newspaper clippings, etc.
Photos – school, sports, friends, etc.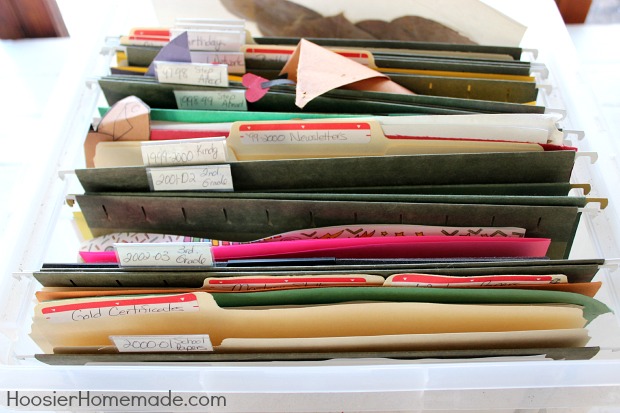 Many years ago, I created a box for each of the boys that holds there art work and school papers. I will keep these boxes as well, but the main boxes will hold all of the important papers that they will want to take with them when they leave the house. While artwork made in Pre-school is great for parents to look back at, I'm guessing most young adults won't really need a box of them.
Now that the boys papers were organized, it was time to work on a new filing system for the house and business.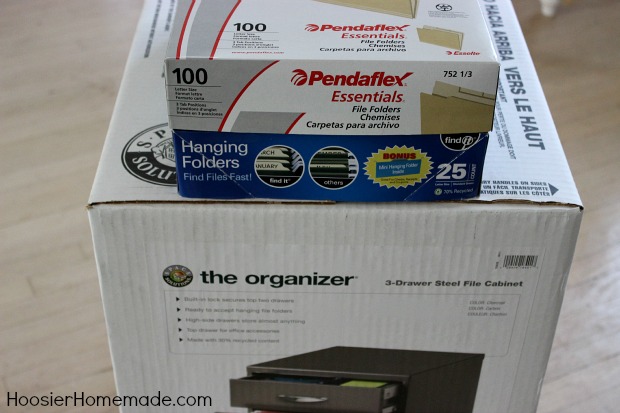 We bought a filing cabinet, hanging and file folders. And Doug set out moving the files he had worked on a few months back that were in my desk…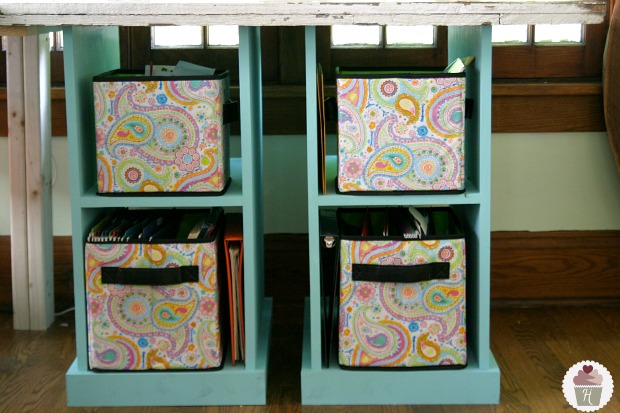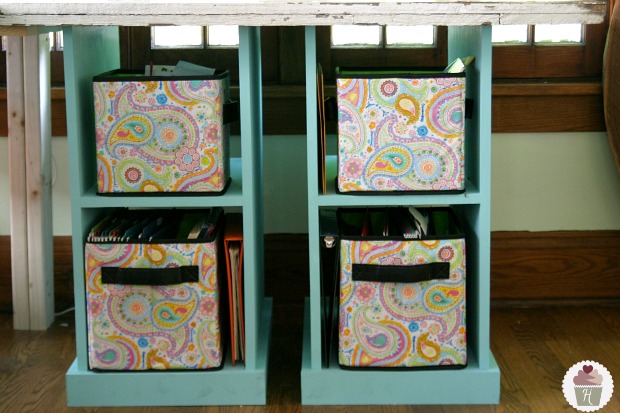 to this…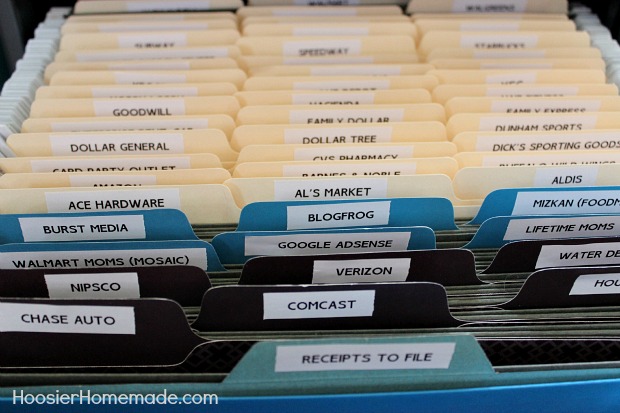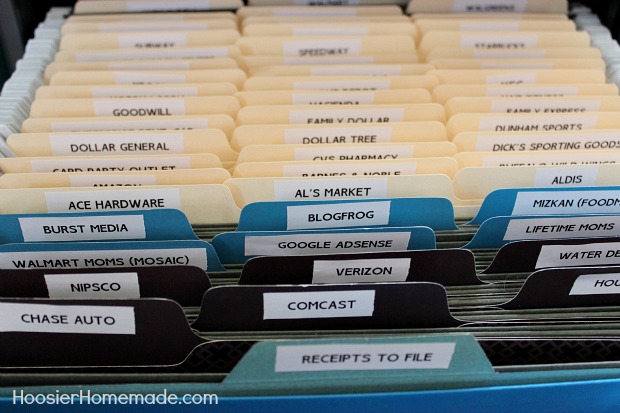 Doug was really excited to find that the hanging folders were cut down so that the file folder actually shows. No reason to make the labeled tabs like we used in the boys boxes.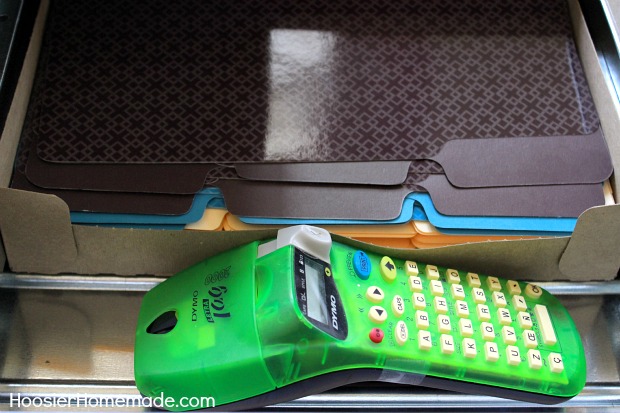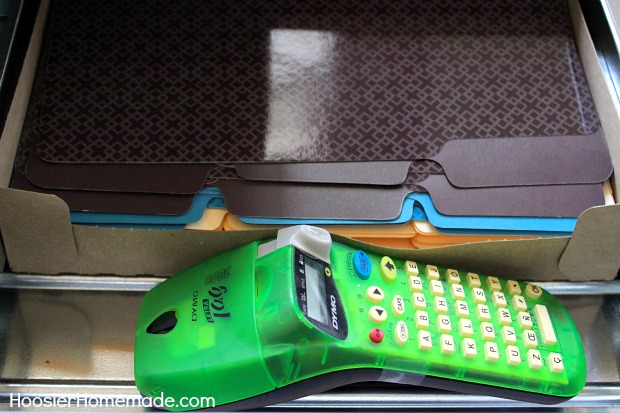 The top drawer is perfect for storing the folders and the label maker, which we bought several years ago.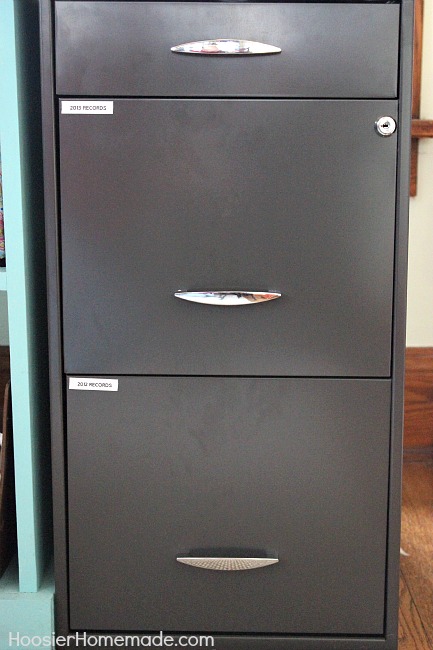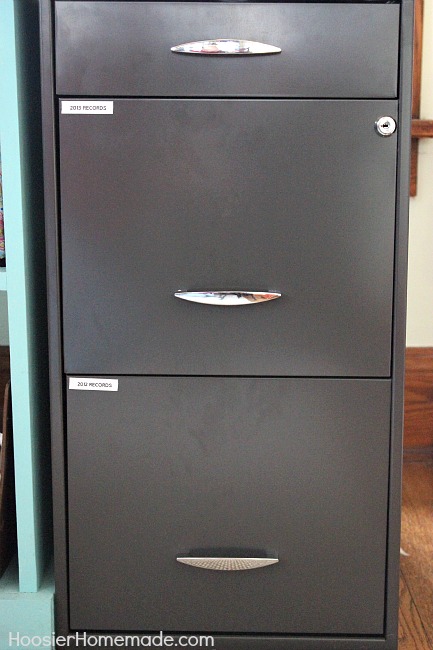 The file cabinet found it's new home right next to my desk, and now I can store supplies in the baskets under the desk.
So tell me…do papers rule your house? Are you ready to get them organized?
New Year…New You…New Home
Resources: {all from Walmart}
File cabinet – $39.88
Storage boxes – $5
Hanging folders – $7.87 for 25
File folders – $8 for 100
Printed folders – $2.50 for 12