Back to School: Desk Organization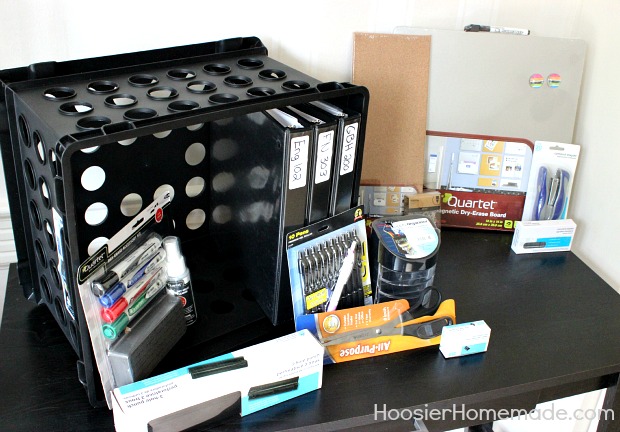 Keeping your student organized can sometimes be a struggle. Whether they are just starting out in Kindergarten or heading to college like our middle son. As I mentioned earlier, we are preparing to take Nick to college in a few weeks. We have been busy getting all the paperwork completed and now it's time to start getting him organized.
Just like in elementary, middle or high school, college students need to have their desk organized. So today I'm sharing a few ideas for you to help with getting and keeping your students' (or your) desk organized.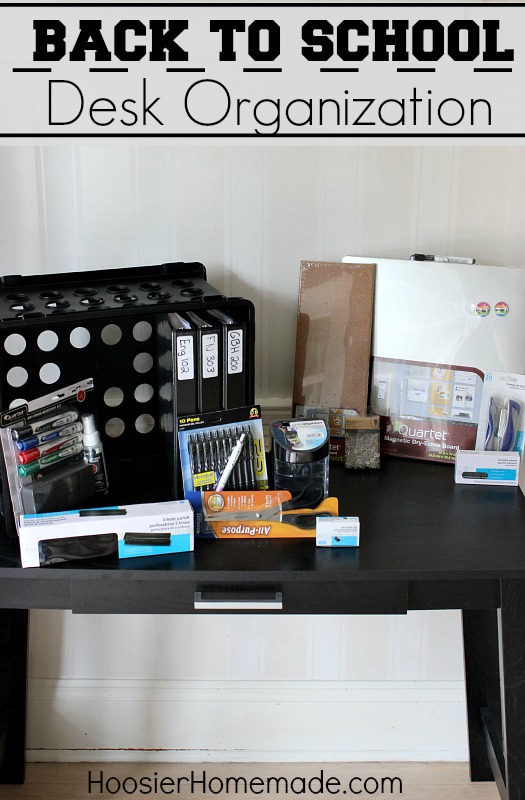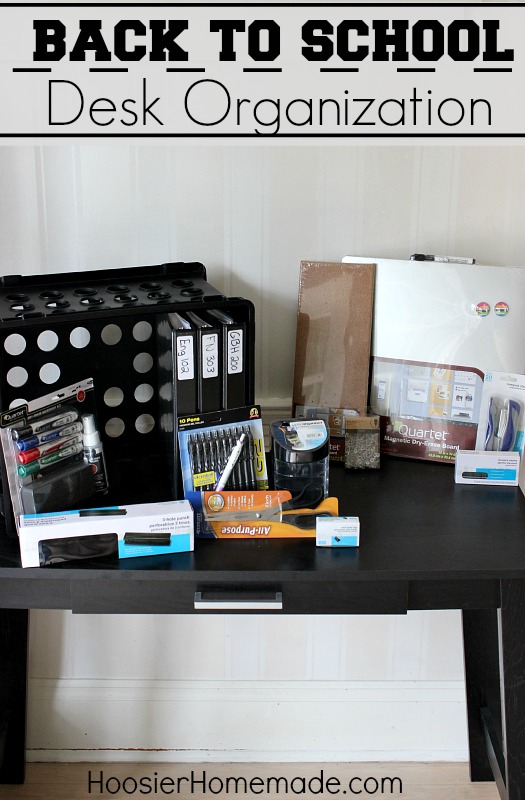 After our trip to Walmart headquarters where we had the chance to see the college dorm rooms at the University of Arkansas, we were inspired to see what else Walmart had to offer.
Let's start with the desk – whether you build your own or purchase one, a desk is a must. This writing desk is the perfect size and for less than $40 it's also the perfect price!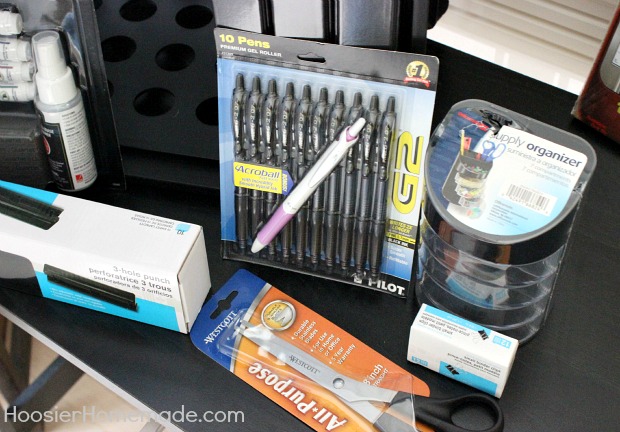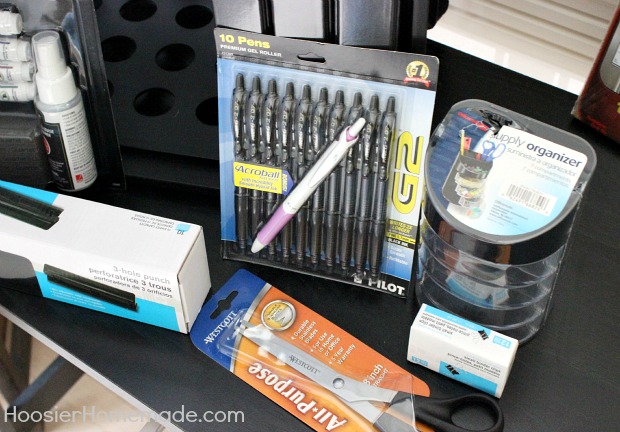 Desktop organization and supplies are essential too! A 3-hole paper punch, scissors, pens, an organizing caddy and paper clips were some of the items were chose.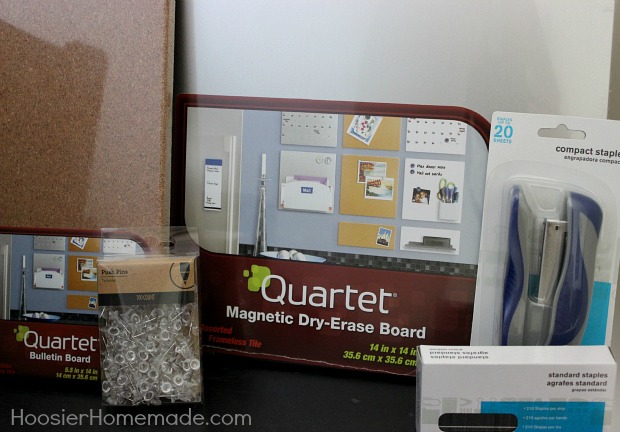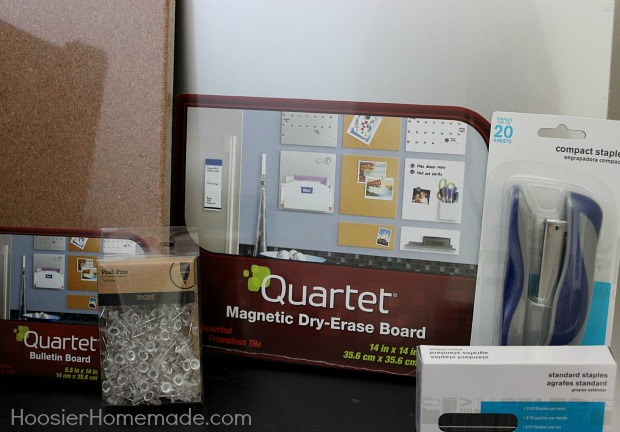 To keep notes organized, we found a Magnetic Dry-Erase Board and a Cork Bulletin Board. A stapler with staples and push pins were a must too.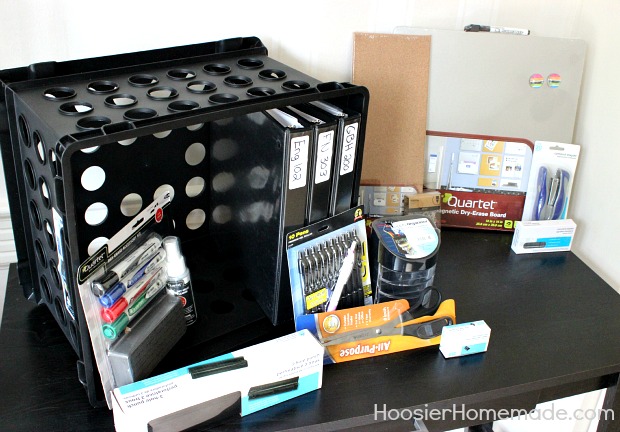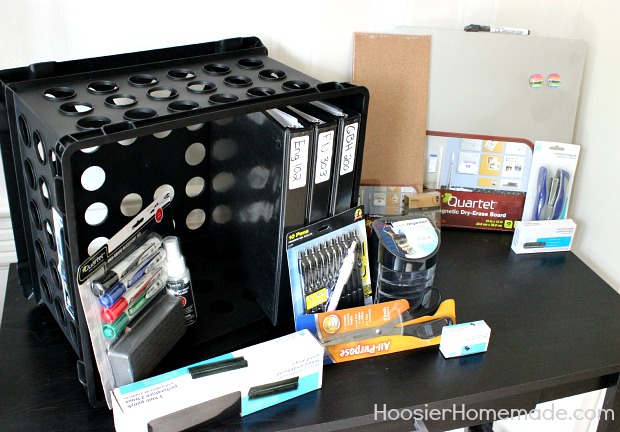 Binders are also important to hold all the papers from each subject. We found a plastic crate to store the binders in as well.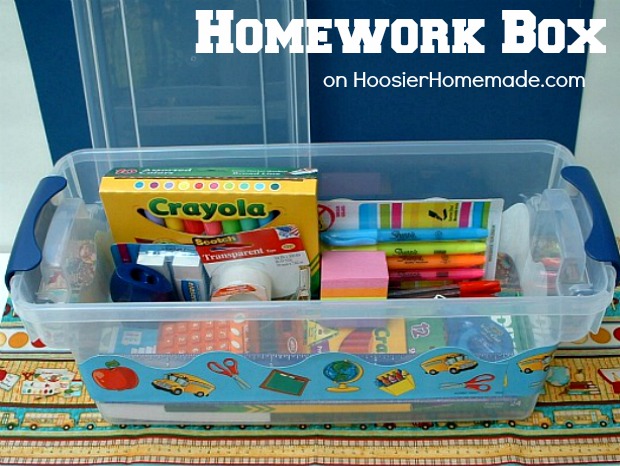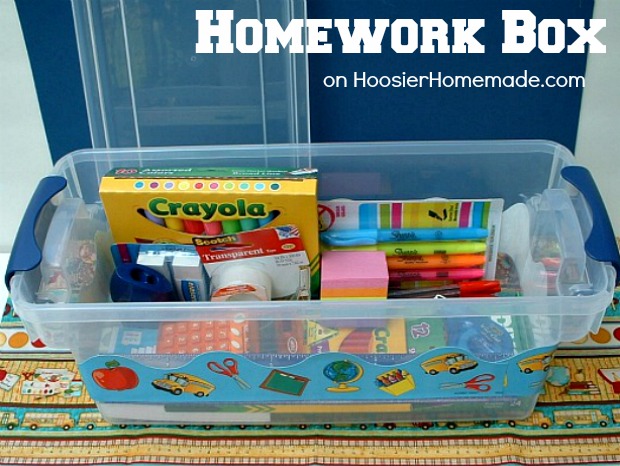 To help out with all those homework assignments, you may also like the Homework Box! It's perfect for keeping all the supplies your student needs to complete their tasks.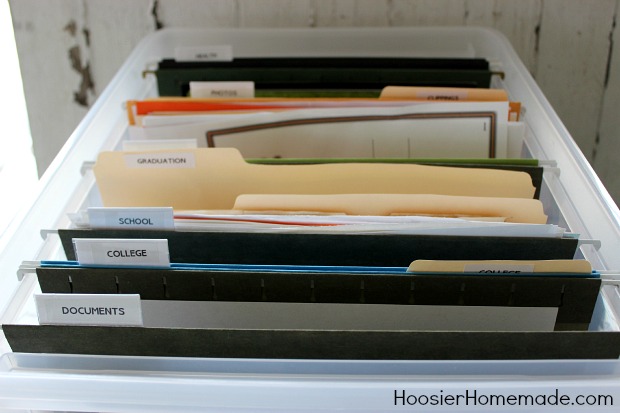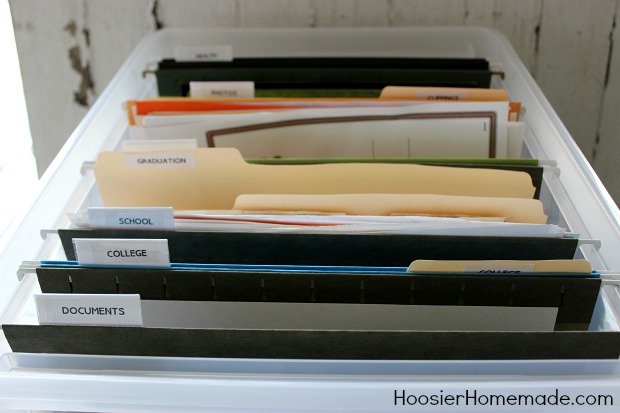 Keeping all the papers organized is essential too! Check out my easy system for organizing your children's papers and homework.