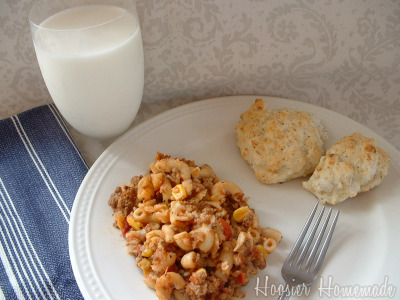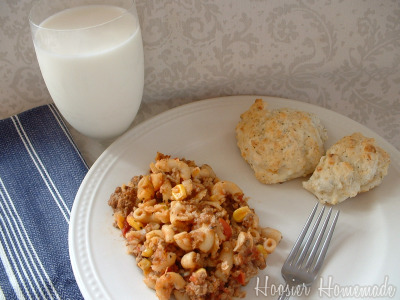 Well, here we are again, the weeks are just flying by! The boys only have 8 more days of school, the High School baseball season ended on Saturday, Summer Baseball has started, and we are planning Andrew's graduation.
Besides all that is happening with my life, Hoosier Homemade is keeping me wildly busy, which is a GREAT thing! If you haven't seen my new design yet, please take a minute and peek around, you can start on the Home Page to see everything the blog has to offer, and I also have a special tour for you. And for all of you that visit for the recipes, in the next few days, the Mixing Spoons page will be all new and easier to find your favorites.
Be sure to enter my giveaway for a $25 Walmart Gift Card and grab the recipe for Blueberry Cobbler while you are there!
Have you heard about the Baked Bean Showdown? Read all about how yours truly is the Queen Judge/Referee!
Remember the Mother's Day Extravaganza with all the awesome giveaways every hour? Well, I'm currently working with 13 other amazing bloggers to bring you the Dads Rock Giveaway Bash on June 10th., stay tuned for more details, I'll just say now…mark your calendars! We have some unbelievable prizes!!
Now, onto the food…today I'm sharing my Goulash recipe with Italian biscuits. I use the word recipe very loosely, because this is a dish that I just kinda throw in what I have on hand.
Goulash
Goulash makes an easy weeknight dinner - recipe from HoosierHomemade.com
Ingredients
1 box Elbow Macaroni (cooked and drained)
1 lb. Hamburger (cooked and drained)
Spaghetti Sauce (I typically make extra, and freeze)
1 cup frozen corn
Mozzarella or Italian cheese, shredded
Instructions
Mix all ingredients together except for cheese.
You can either heat on the stove or place in the crockpot (low for 3-4 hours)
Serve with cheese sprinkled on top, or you can even mix it in, if you like.
Nutrition Information:
Amount Per Serving:
Calories:

0
Total Fat:

0g
Italian Biscuits
Homemade Italian Biscuits - recipe from HoosierHomemade.com
Ingredients
2 cups Bisquick or other biscuit mix
1 cup Mozzarella or Italian cheese, shredded
1-2 tablespoons Italian seasoning (basil, oregano, garlic salt or mixed Italian)
1/4 cup milk (may take a little more or less)
Melted butter to brush on top
Instructions
Combine biscuit mix, cheese and seasoning.
Slowly add milk just until combined.
Drop by teaspoon full onto greased baking sheet.
Bake at 400 degrees 8-10 minutes or until golden brown.
Melt butter, brush on tops of biscuits.
Sprinkle with cheese or Italian seasoning, or a combination.
Here is what we will eat the rest of the week…
Monday ~ Goulash, Italian Biscuits, Salad
Tuesday ~ Baked Beans and Weenies
Wednesday ~ Quick & Easy Chicken Barbecue Sandwiches, Mac & Cheese
Thursday ~ Chili Chicken Tacos, Chips and Salsa
Friday ~ Sandwiches and Pasta Salad
Saturday ~ Stuffed Crust Pizza
Sunday ~ Homemade Corn Dogs and Onion Rings
Monday ~ Happy Memorial Day!  I'll be sharing a fun menu soon!
Don't miss Cupcake Tuesday this week! I have another super fun cupcake video for you, with some really cool Memorial Day cupcakes!
I'm joining the Blog Parties in my footer. Take a minute to visit a few, you might just find a new one to join!