When I think of antique Christmas decorations, one of the first things that comes to mind are strings of popcorn and cranberries. By adding larger items, along with the popcorn and cranberries, our Vintage Style Christmas Tree turned out gorgeous.
100 Days of Homemade Holiday Inspiration continues with Day 21 Each day we are inspiring you with  recipes, decorating ideas, crafts, homemade gift ideas and much more!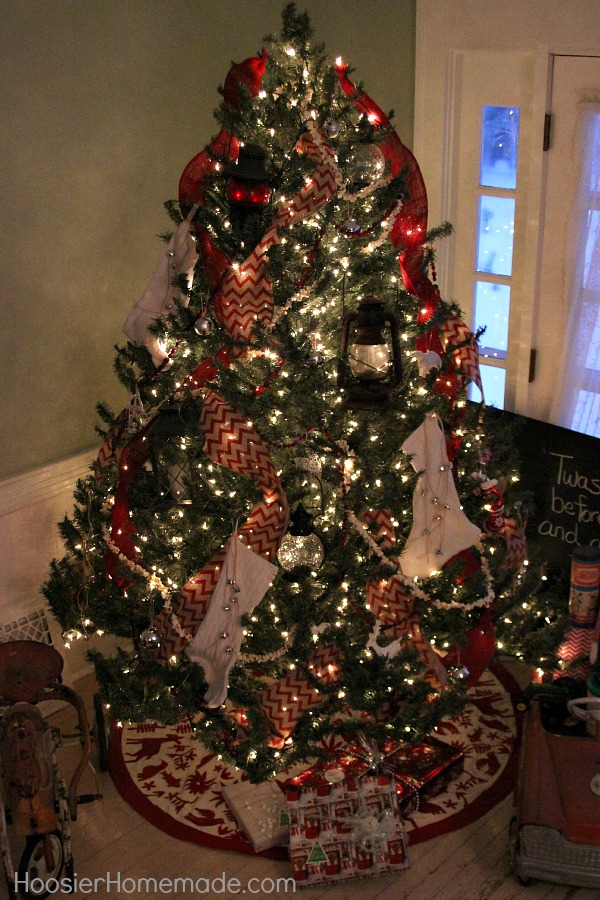 Our Christmas Tree last year was one of my favorites that I have ever decorated. For many years now, I had been seeing Christmas Trees decorated with larger items. In the past, I have always decorated with small ornaments and ribbon, but decided our Christmas Tree needed something new. So I used burlap ribbon, antique lanterns, stockings and more.
Find the directions on how to decorate your own Vintage Style Christmas Tree by clicking the link below…