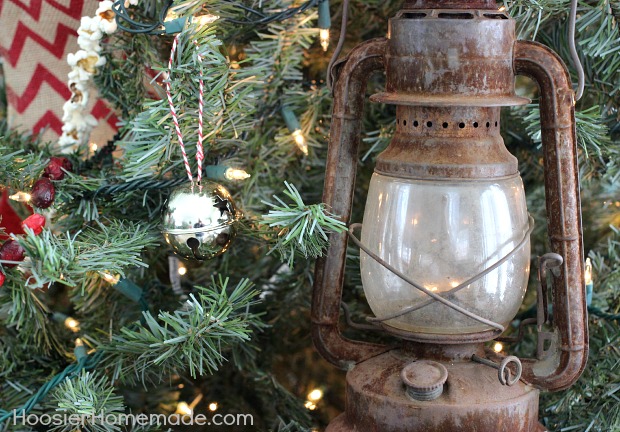 Since I only gave you a little sneak peek at our main Christmas Tree when I shared the Christmas Mantel, I thought you might like to see how I decorated it. With a combination of old and new, and staying in the red and white theme of the Mantel, the Vintage Christmas Tree came together beautifully!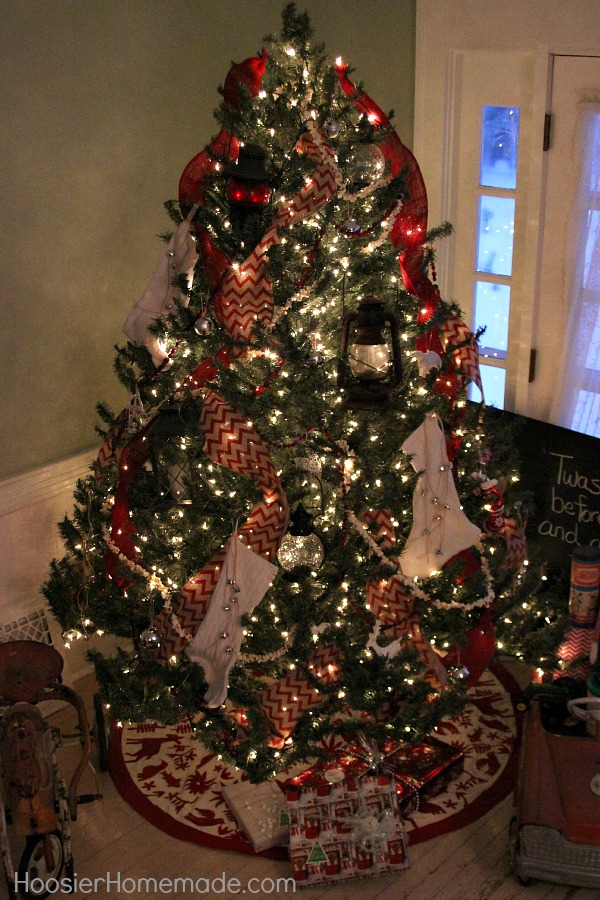 For many years now, I have been seeing Christmas Trees decorated with larger items. In the past, I have always decorated with small ornaments and ribbon, but decided our Christmas Tree needed something new this year. Although I still used several of the ornaments from the Magical Scandinavian Christmas Tree from last year, to pull the theme all together.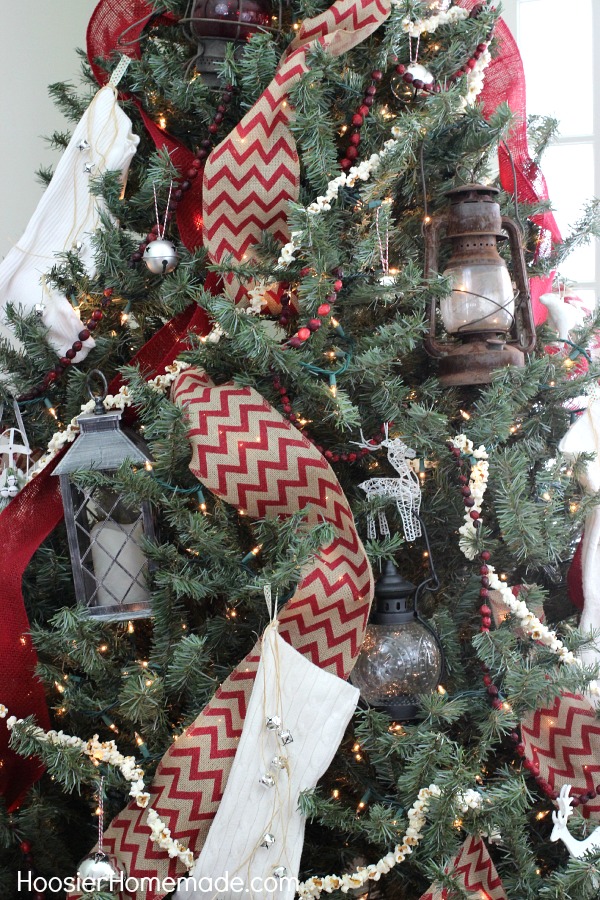 The highlight of the Vintage Christmas Tree is the Burlap Ribbon and Lanterns – old meets new – although the Burlap Ribbon looks old. During a trip to Walmart headquarters back in October, I was really excited to get a sneak peek at the new Burlap Ribbon.  There are several colors available in solid, chevron and also polka dot, and it's only $3.47 per roll.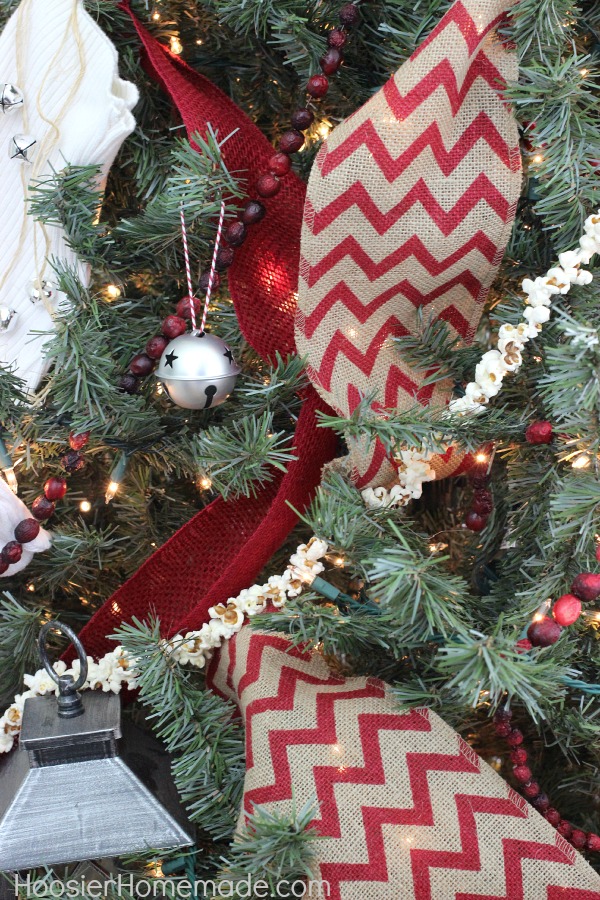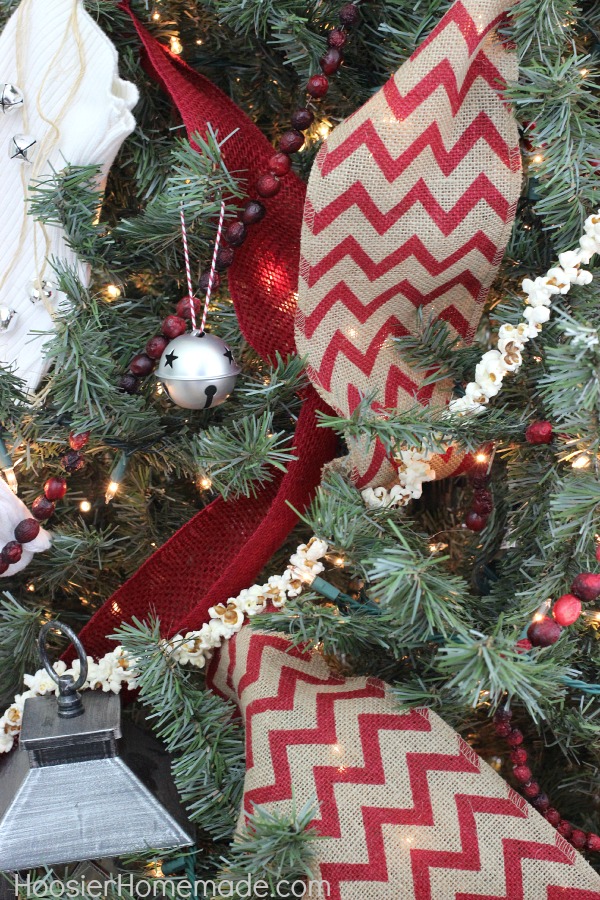 When I think of Christmas Trees long ago, one of the first things that comes to mind are strings of popcorn and cranberries. They worked perfectly with the red and white theme.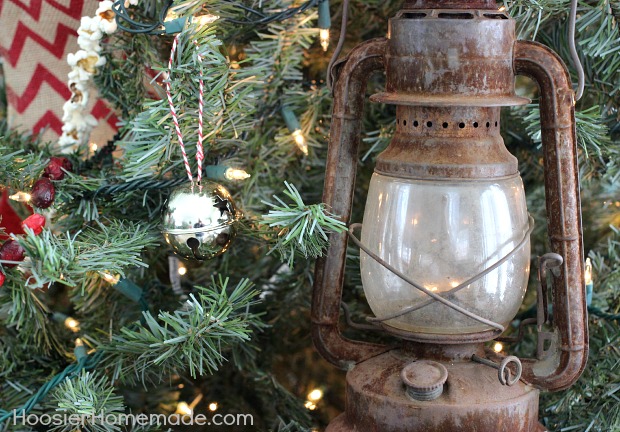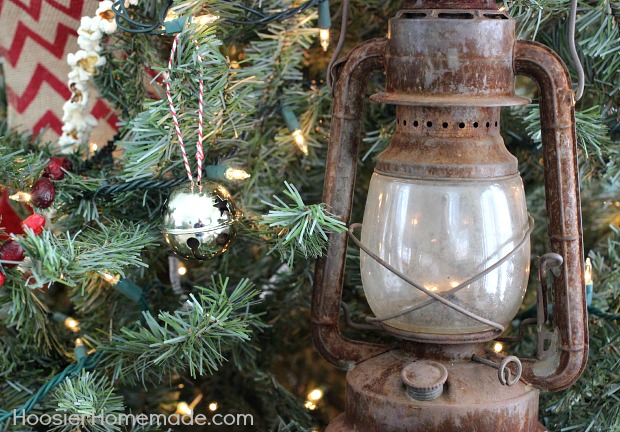 After the Burlap Ribbon was on and the strings of Popcorn and Cranberries were added, then it was time for some of my Vintage Lanterns.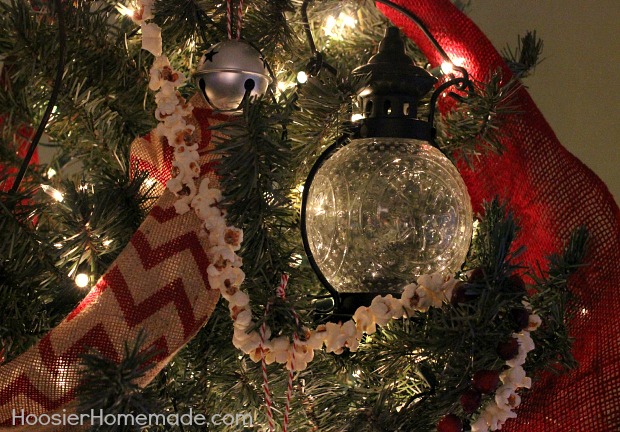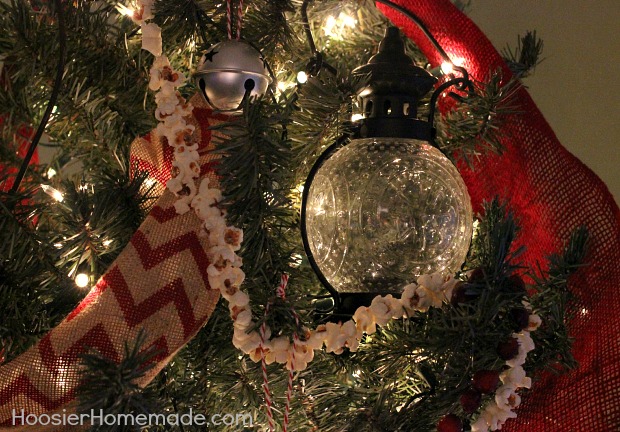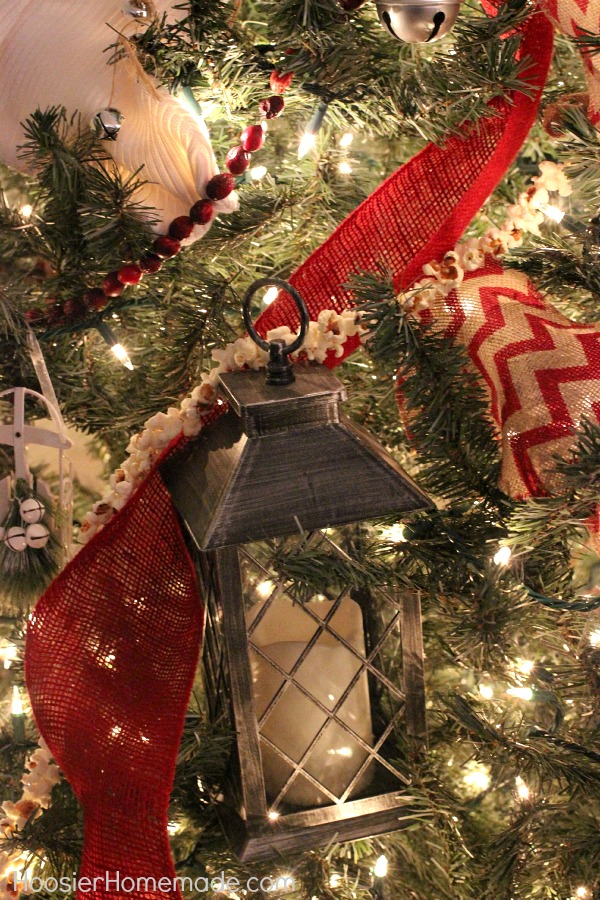 And I also used the Lanterns that I found last year at Walmart.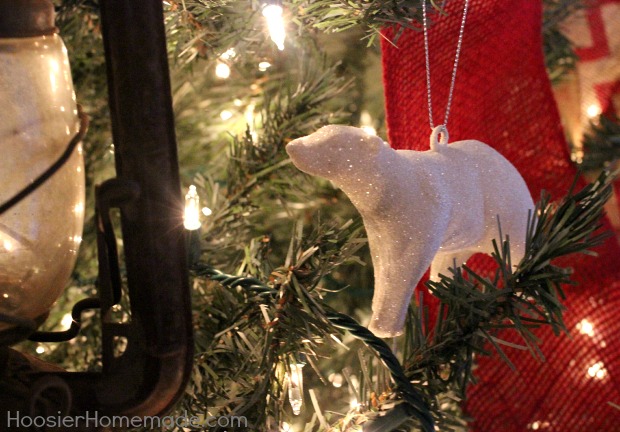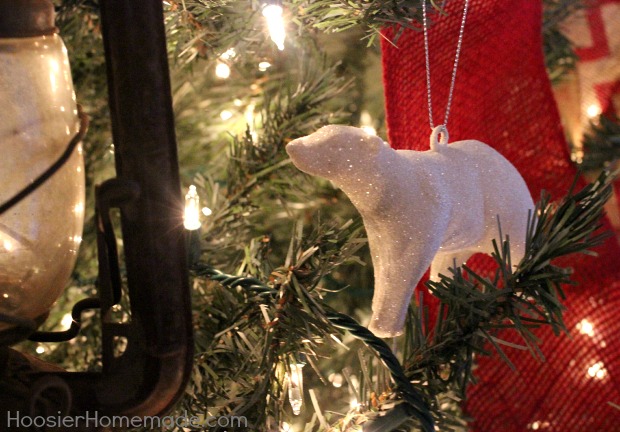 I love how the white ornaments show up against the red Burlap Ribbon.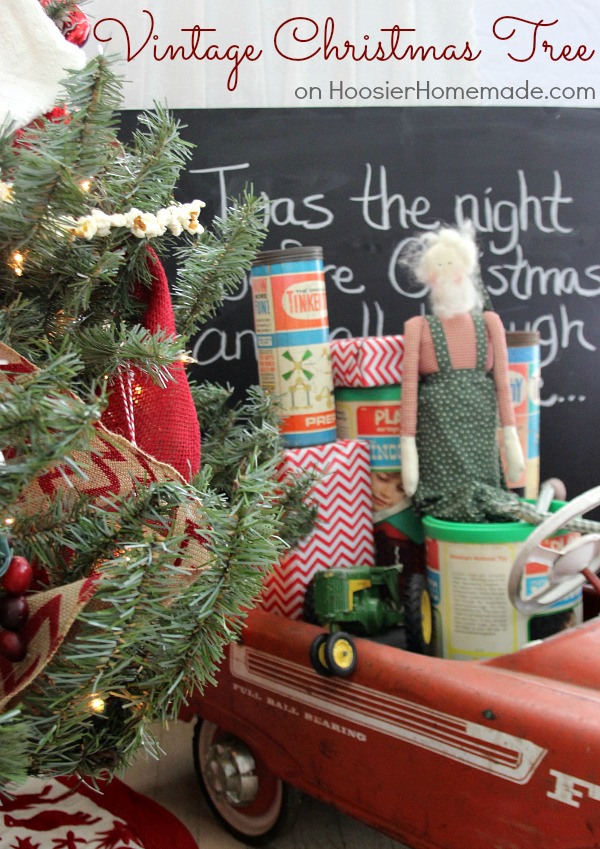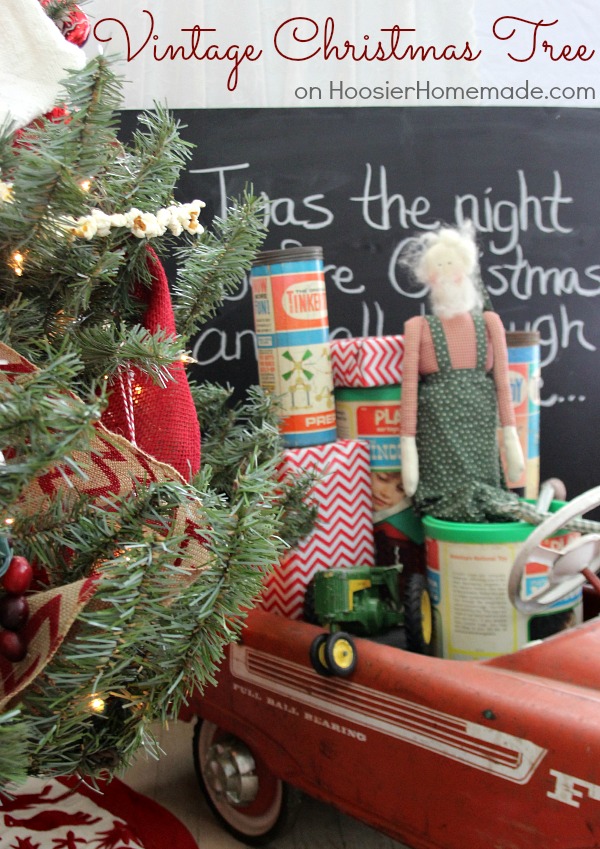 And to finish off the decorating, the Antique Car filled with Vintage Toys, presents and Santa.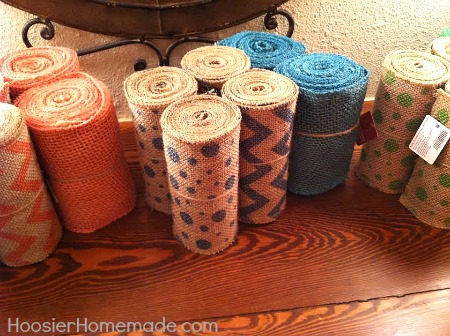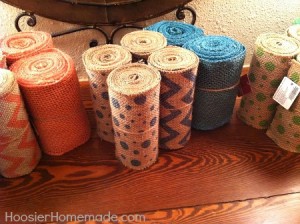 You can find the Burlap Ribbon at your local Walmart in the Craft Department.