Eggnog Dip Recipe: Homemade Holiday Inspiration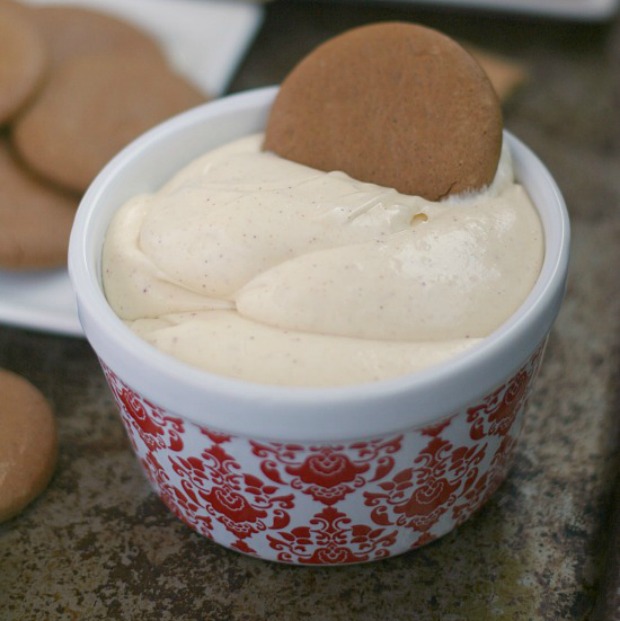 It just doesn't seem like the Holidays if you don't serve Eggnog. How about changing it up this year and making this Eggnog Dip instead? This easy to make treat can be served for a party, as a snack while you and the kids are decorating Christmas cookies, or even package it up and give as a gift.
100 Days of Homemade Holiday Inspiration continues with Day 20! Each day we are inspiring you with  recipes, decorating ideas, crafts, homemade gift ideas and much more!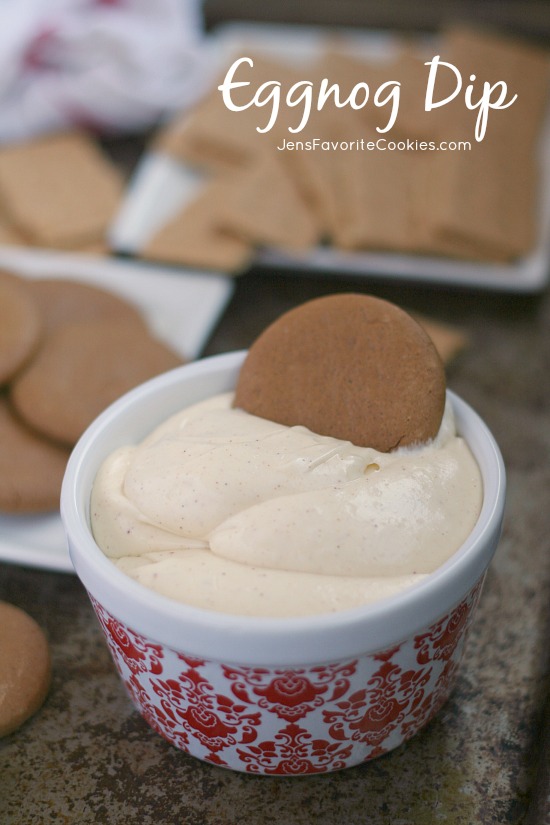 I have to admit, I've never made eggnog, although I'd like to learn how to make homemade eggnog. It goes perfectly with all those Christmas cookie recipes that you are planning.
Thanks to Jen from Jen's Favorite Cookies for sharing this delicious recipe with us for our 100 Days of Homemade Holiday Inspiration!
Find the Eggnog Dip Recipe by clicking the link below…