Simple and easy Treats Bags with St. Patrick's Day Printables filled with a notebook, crayons and gold chocolate coins.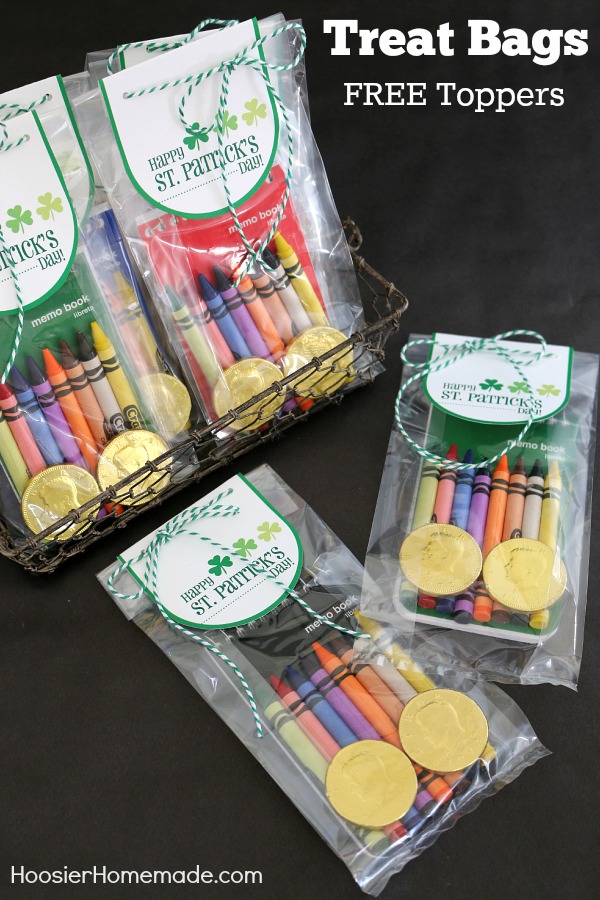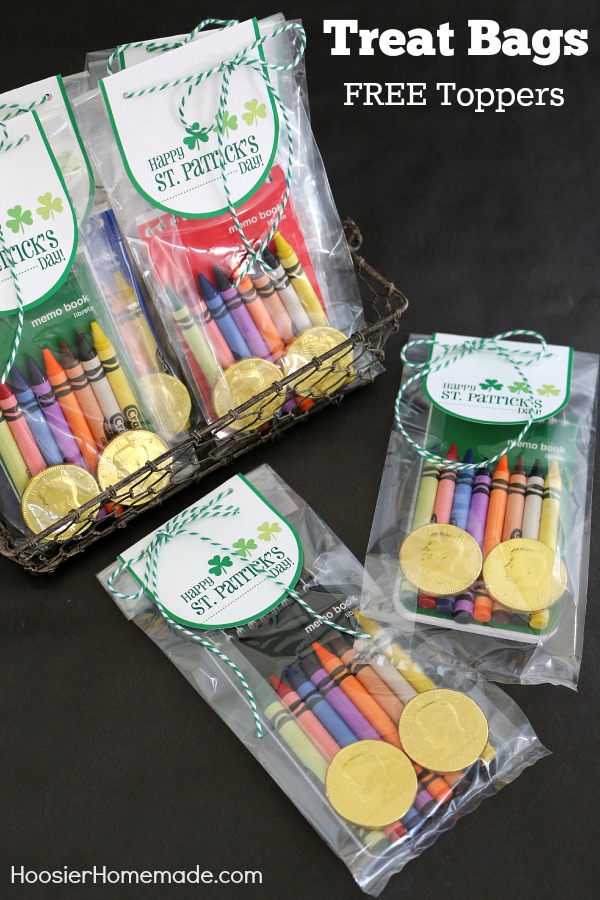 As part of our St. Patrick's Day Party (coming next week) we put together these fun and easy to make St. Patrick's Day Treat Bags. You can use them in several ways – send them to school as a Classroom Treat Bag and encourage the creative side of children, give them as a take home gift for a Party like we did, or even take them to church for Sunday school. You could even add a yummy treat instead of the notebook and crayons, like the Mint Oreo Truffles.
I love the St. Patrick's Day Treat Bags we shared last year with food, but anytime I have a chance to buy new crayons, it's a good day. I'm a kid at heart when it comes to coloring.
However you decide to share them, they are really fun. They are inexpensive to put together too! And yes, I have the Printable Bag Topper for you…for Free! Ready to get started?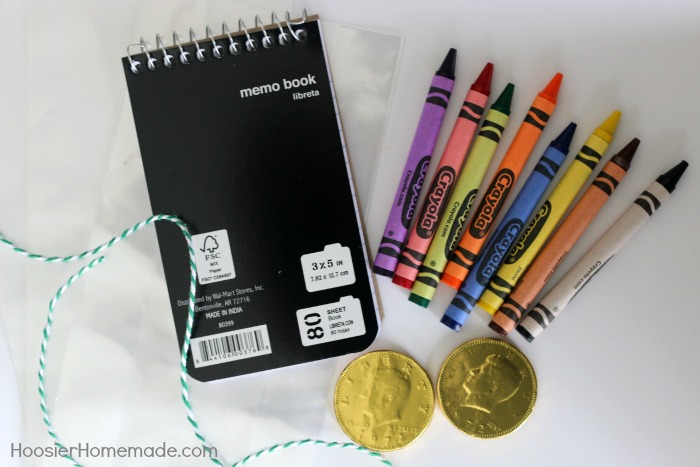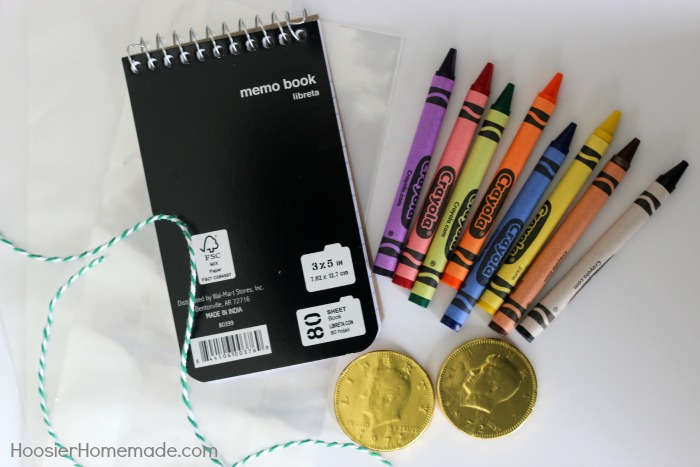 First gather your supplies…
St. Patrick's Day Treat Bags Supplies
Crayons
Note pads
Plastic Bags – we used Wilton Party Bags
Chocolate Coins – I found these at Target in the dollar section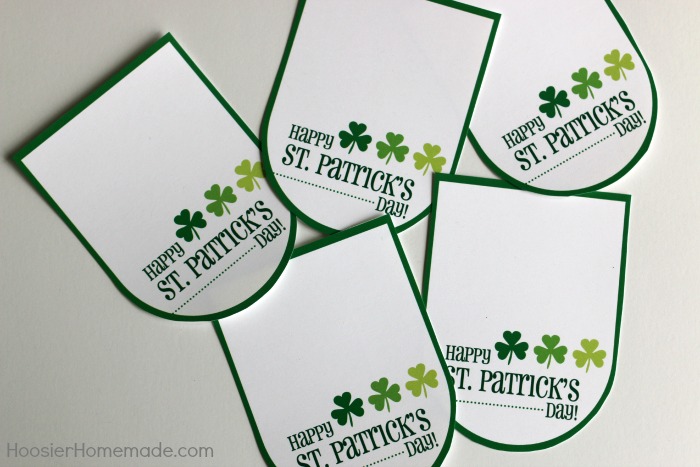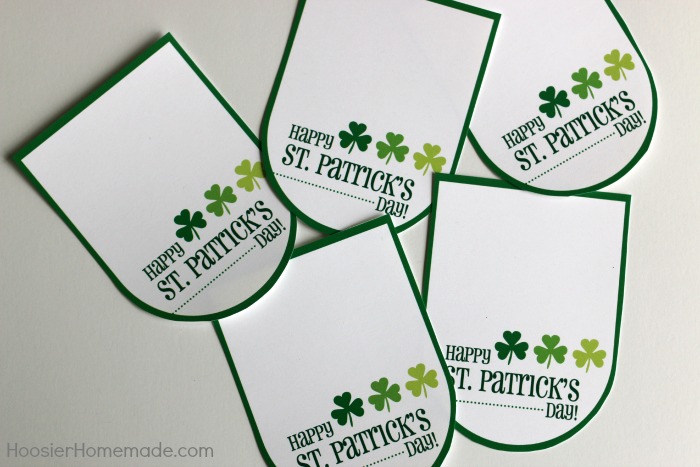 The St. Patrick's Day Bag Toppers are just darling! I have a new designer, Kari, and I couldn't be more exciting that she has joined our team! More on the printables later.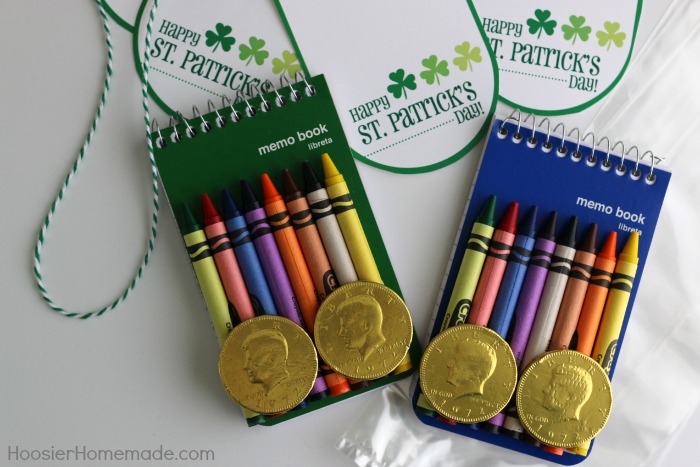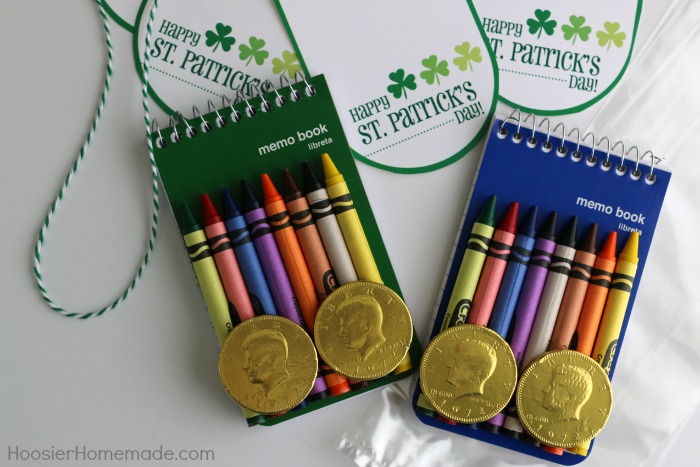 To make it easy, so that the crayons and coins wouldn't float around in the bag, I attached the crayons to the notebook with tape runner, it's easy to remove the crayons from it. Then I attached the coins to the crayons using the tape runner also. You don't have to attach them, I just found it a bit easier that way.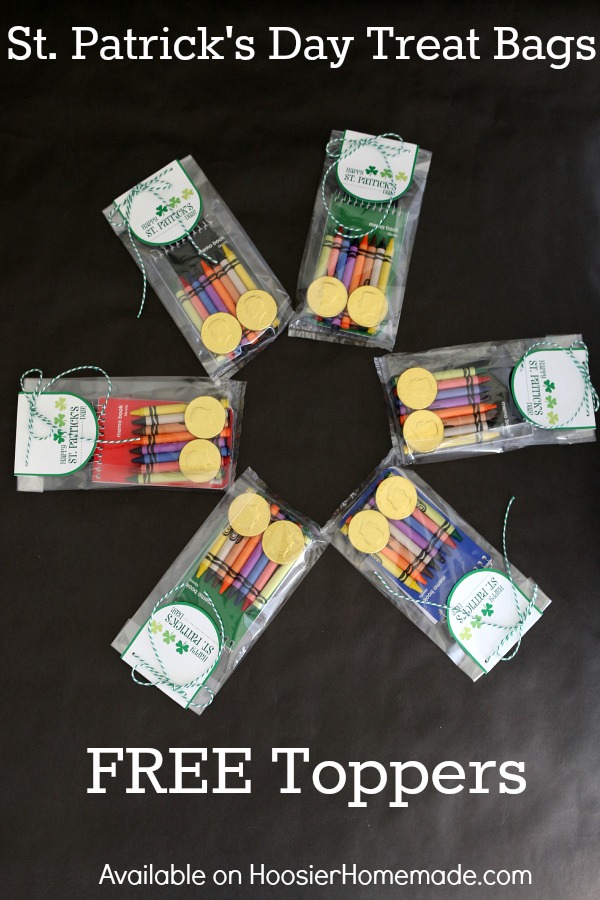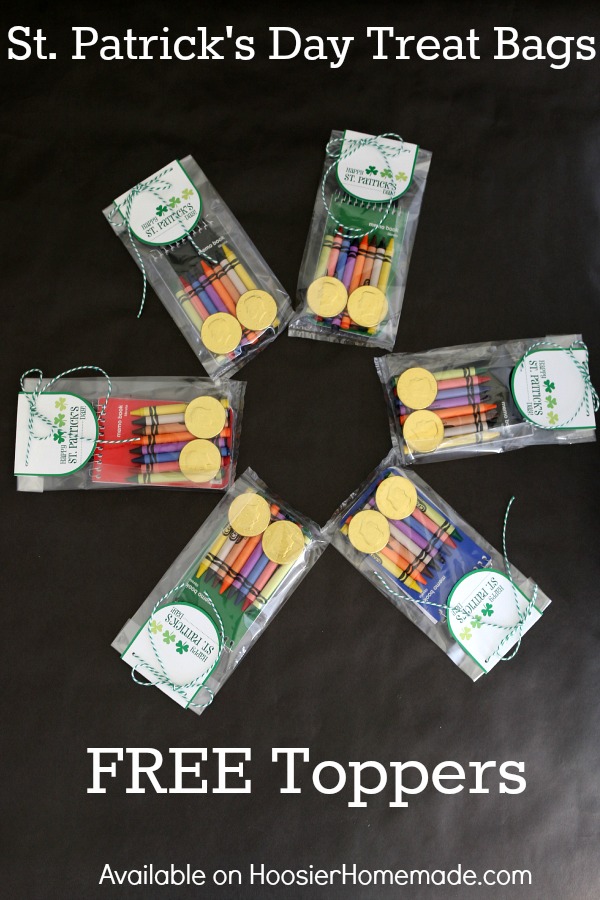 Then fold over the bags, fold the printable over the bag, punch a hole and attach the printable with the twine. So fun and super easy just the way I like it.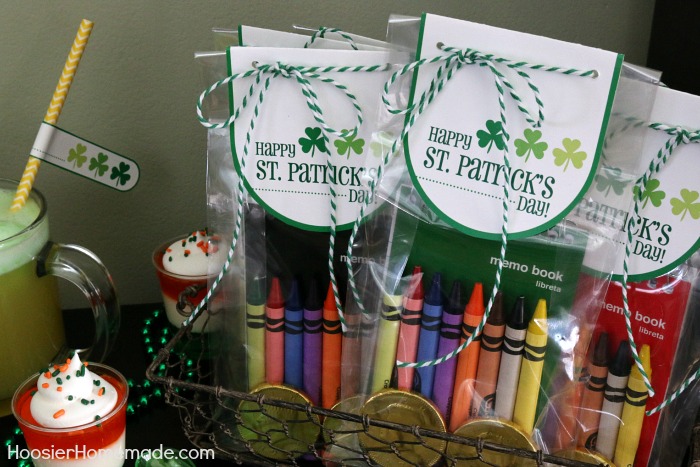 Be sure to stop back on Monday for our St. Patrick's Day Party complete with a Lucky Banner, Cupcake Toppers, Drink Flags (sneak peek in the photo) and of course, these Treat Bags!