Irish Blessing Subway Art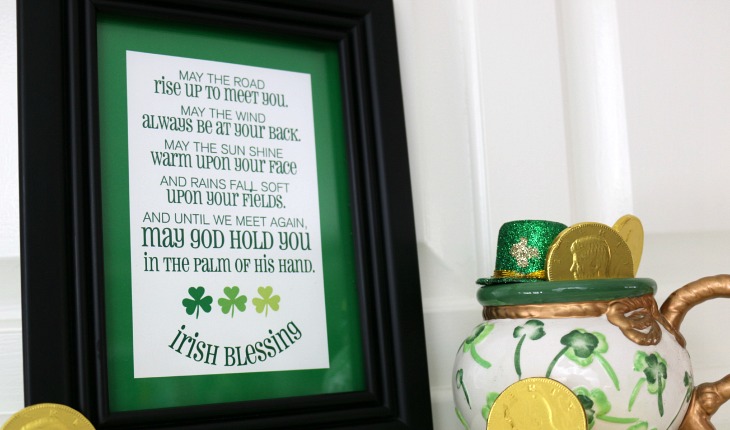 The Irish Blessing, a classic blessing from Old Ireland, is one of my favorite quotes. We have turned it into a fun Irish Blessing Subway Art that you can use to decorate your home or give as a gift.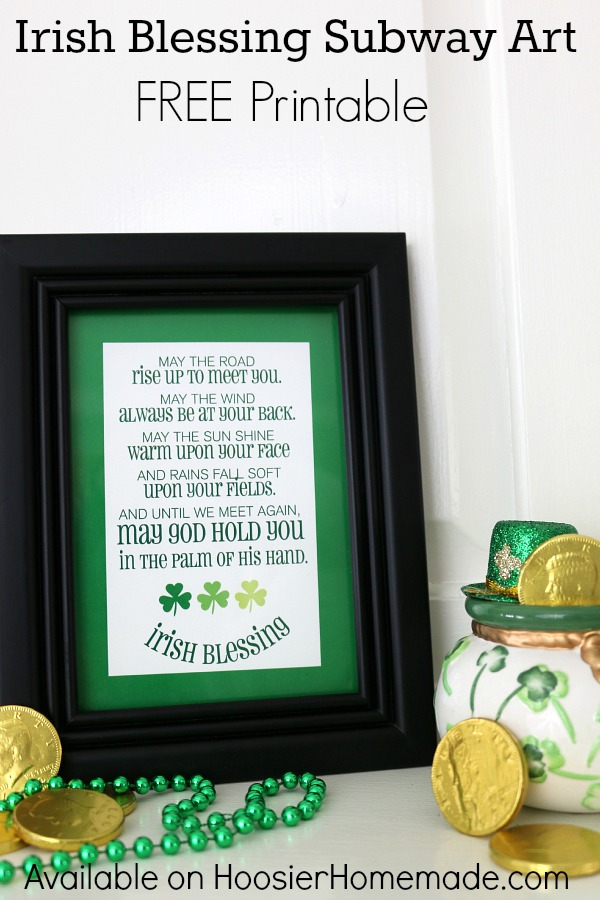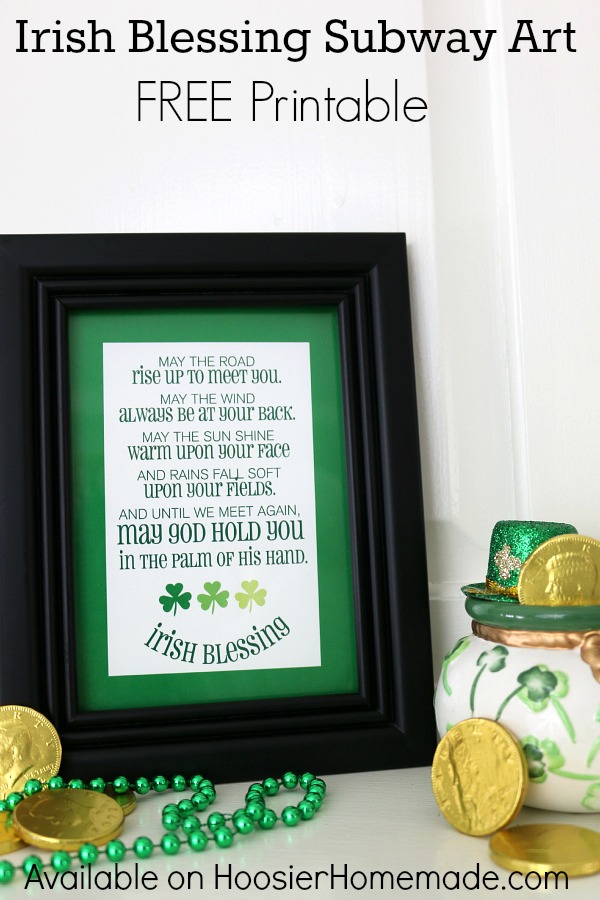 This Irish Blessing has a very special meaning for me, it was a favorite of my Moms. Her family is part Irish, but I think the saying itself and the meaning was what she loved the most. And I do too.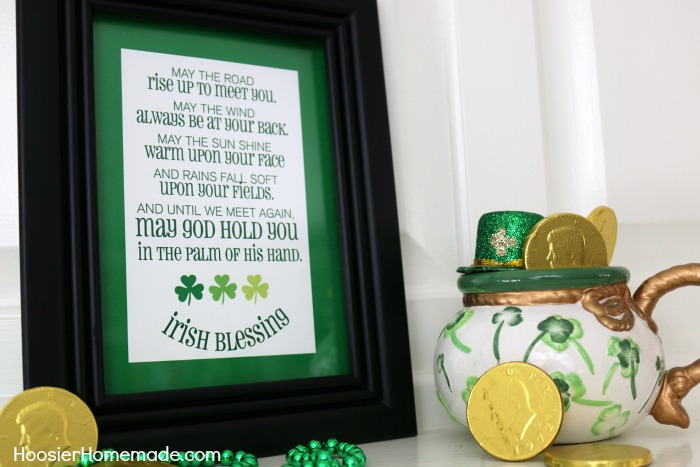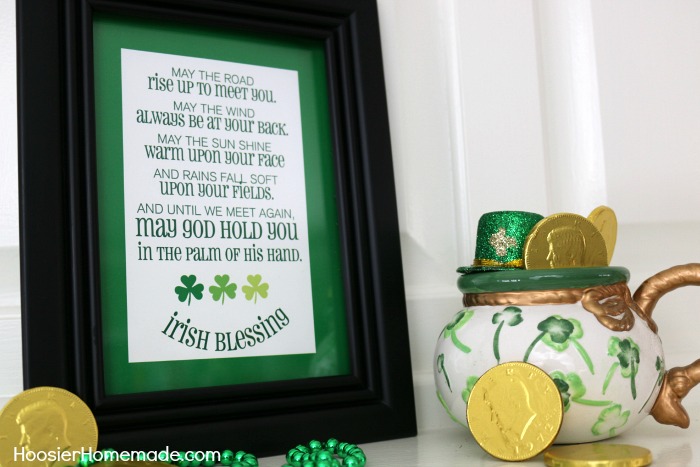 Blessings and Proverbs were often recited daily to children. Life was difficult in Old Ireland, by hiding a practical message inside of a blessing, the Irish were able to layer their sayings with deeper meaning and a bit of humor.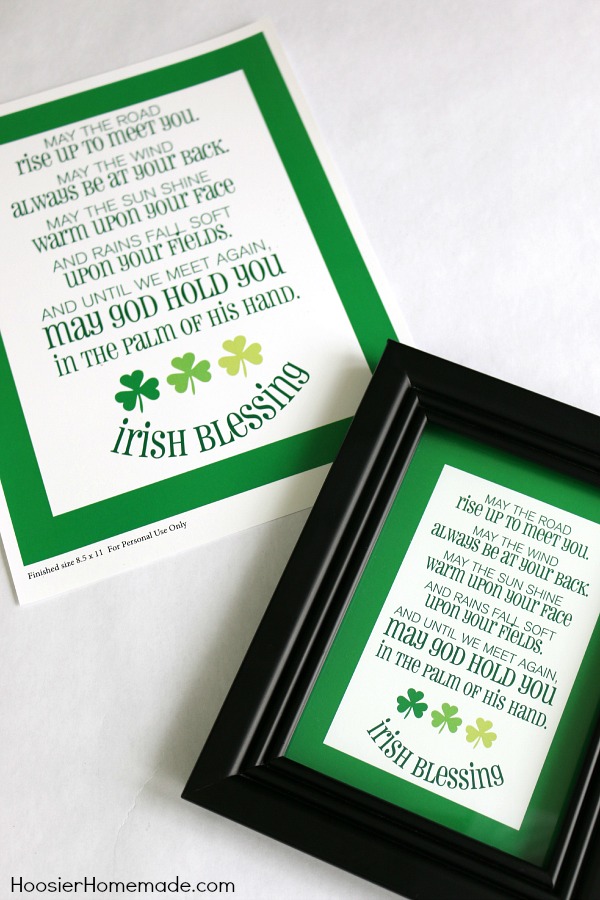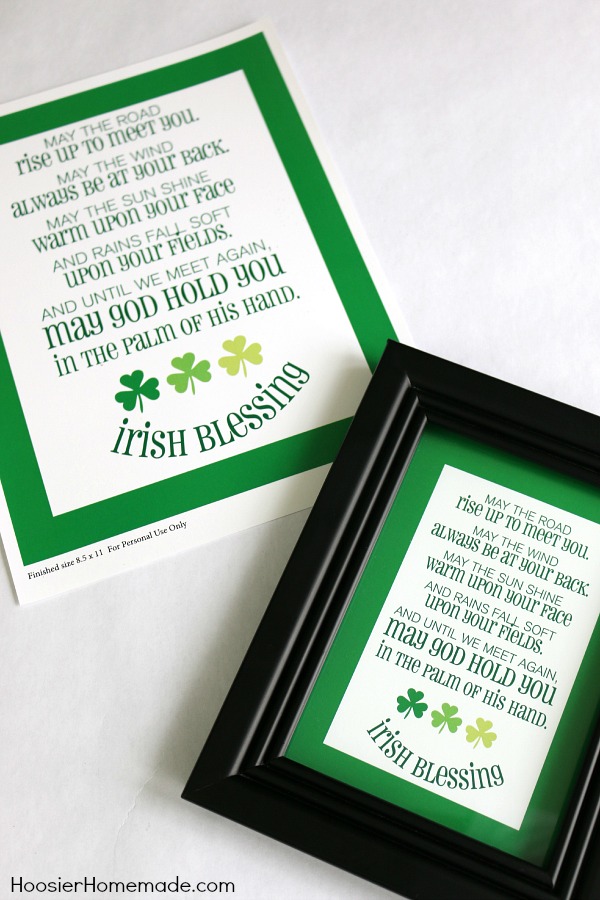 The Printable Subway Art is available in 2 sizes – 8×10 and 5×7. Enjoy!
Watch for more fun St. Patrick's Day Printables coming on Friday!
pss…have you seen the new Holiday Page? Check it out!