There's a wee bit of Irish in all of us on St. Patrick's Day! Treat the kids, friends, neighbors or teachers to this fun St. Patrick's Day Treat Bucket.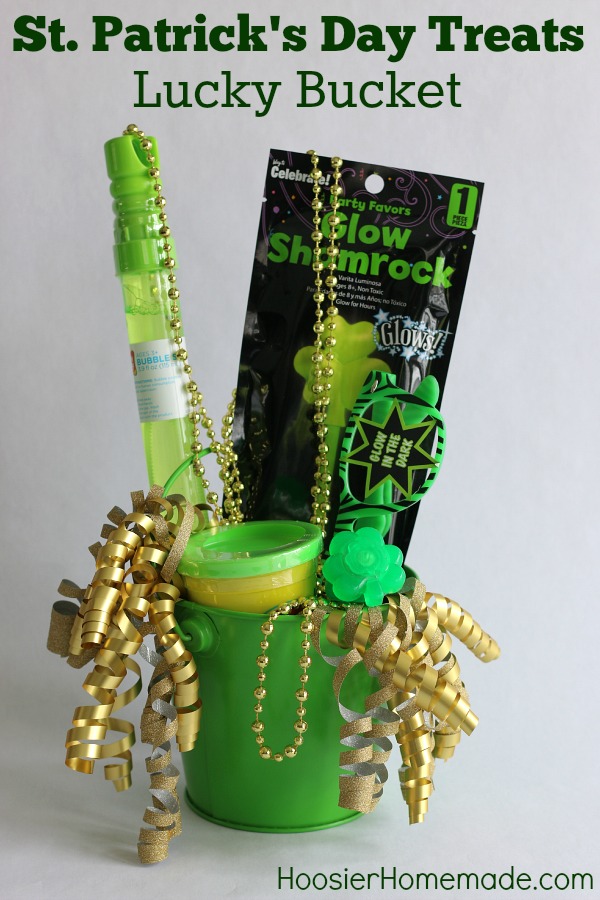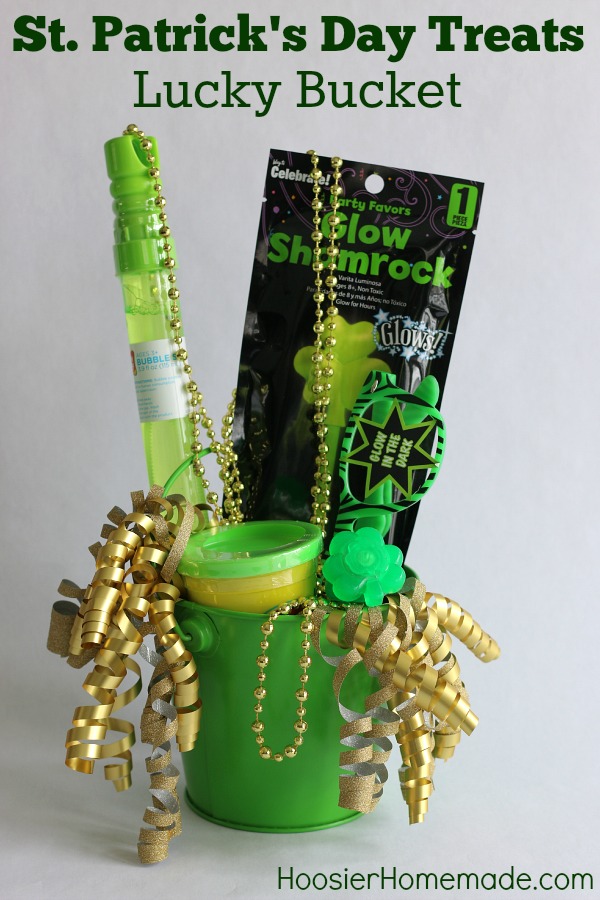 We have always loved surprising the kids with small treats on the holidays. Just like the Love Buckets for Valentine's Day that I give them, these St. Patrick's Day Lucky Buckets are fun and easy to put together.
St. Patrick's Day is actually one of my favorite holidays, I'm not sure if it's because it's a low key holiday or maybe it's all the fun St. Patrick's Day treats and food that you can make. Last year I put together St. Patrick's Day Treat Bags that are great to take for a classroom treat. Using that same concept, I hunted for items to put in the bucket that are green.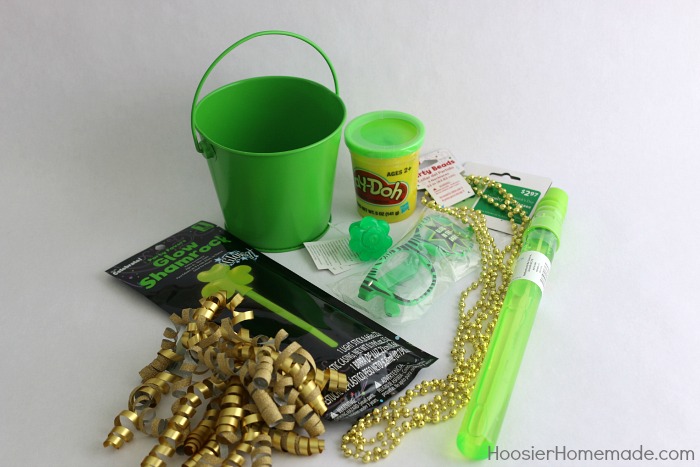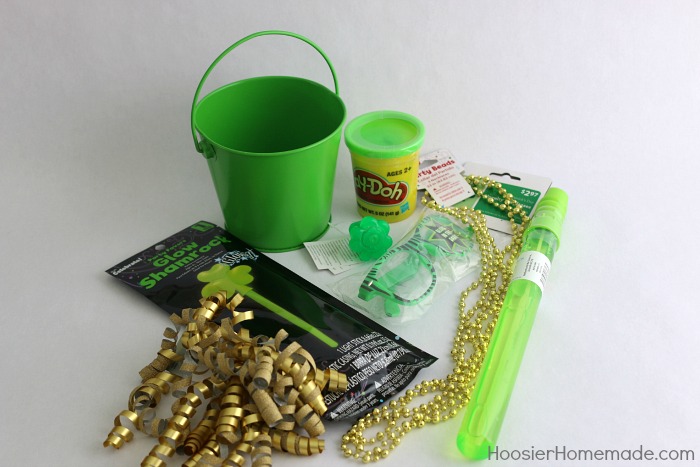 Here are the items I found, you can of course have a little scavenger hunt of your own and see what you can find.
St. Patrick's Day Lucky Bucket Items
I found everything at my local Walmart
Bucket – found this in the seasonal Easter area
Glow Stick shaped like a Shamrock – St. Patrick's Day display
Green Glasses that glow in the dark – St. Patrick's Day display
Rubber Ring that flashes – St. Patrick's Day display
Gold Beads – Party area
Play-Doh – Toys
Bubble Wand – Toys
Gold Curling Ribbon – wrapping paper area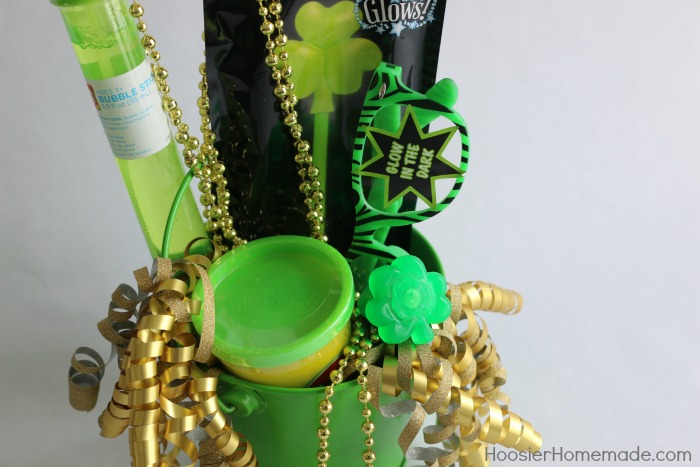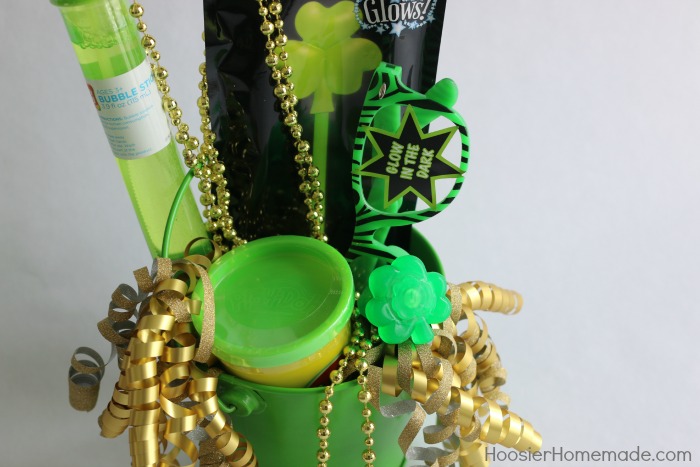 I added the larger items first toward the back, then filled in with the smaller items in front. The gold beads were then added. I looked for curling ribbon, but didn't find a roll of the gold, but I did find one already curled, which saved time (which is a good thing). I took the curling ribbon apart and put it into the each of the sides of the bucket.
The Lucky Bucket cost around $8 to put together. If you wanted to keep the cost down even more, you could add food items instead like the St. Patrick's Day Treat Bags.
pss…have you seen the new Holiday Page? Check it out!