This FREE Spring Cleaning Checklist gives you small daily tasks to complete for a whole month. You are busy, spending days Spring cleaning is probably not on your list, so each of these tasks are simple and most will take less than 15 minutes.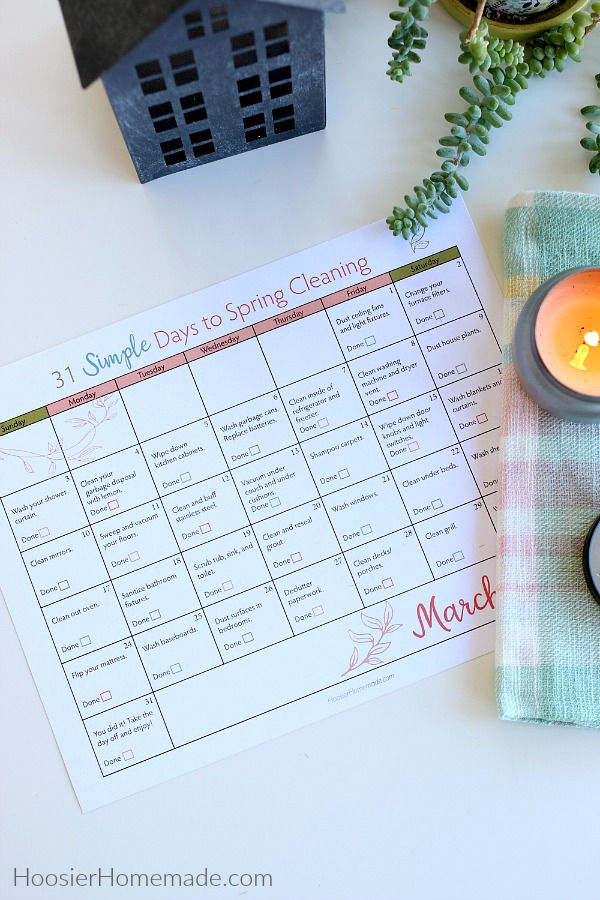 As Spring approaches, thoughts of a clean, fresh home begin to creep in. Opening the windows and letting the fresh air in and spending time outside in the warm sun.
Having a clean, organized home now will help us for the months ahead. But honestly, when I think of Spring cleaning, it kind of overwhelms me. Days and days of scrubbing and cleaning OY!
So I have put together simple Spring cleaning tasks that you can do in about 15 minutes. Some of them may take a bit longer, but not much. And some are things that you probably already do, but are a great reminder that if we do small things daily, they add up.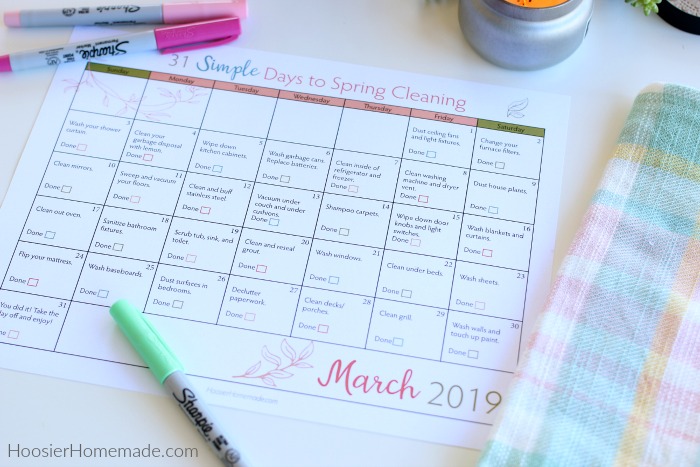 You can download the Spring cleaning checklist for FREE – add your email below and I'll send it right over for you to use. AND you will also receive immediately access to all of the previous printables that have been offered.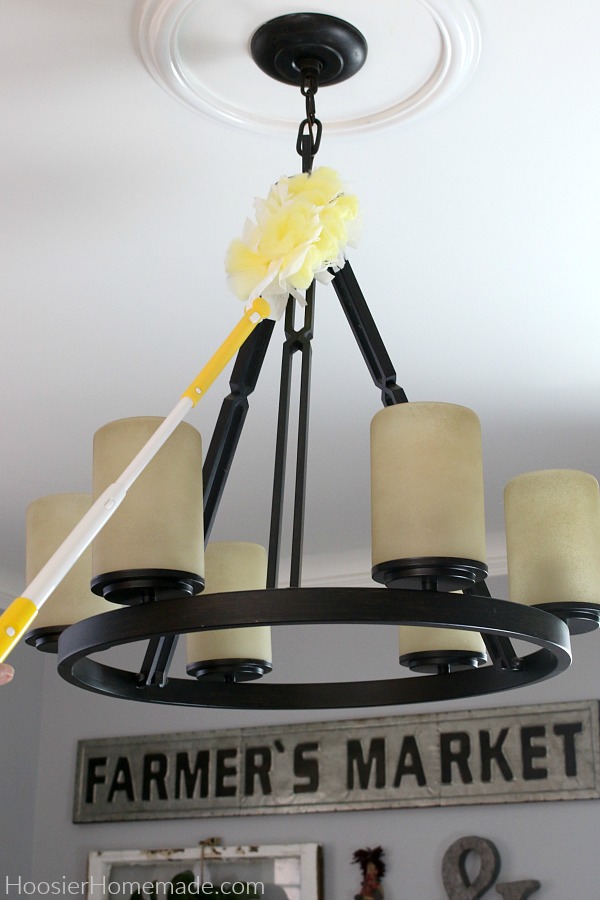 Before you get started, it's always best to be prepared. This DIY All-Purpose Cleaner is not only simple and easy, it's also good for the environment, your family and your home. With just 3 ingredients you can make your own in minutes! And being organized with your cleaning supplies is also important, it will save you on time and money, create a Cleaning Caddy to hold everything you will need.
Spring Cleaning Checklist
Day 1: Dust ceiling fans and light fixtures
Day 2: Change your furnace filters
Day 3: Wash shower curtain
Day 4: Clean your garbage disposal with lemon
Day 5: Wipe down kitchen cabinets – I have recently discovered the company – Brandless and LOVE their products! All of their products are $3, safe for the environment, your home and you. They have cleaning products, household items, self care items and more!
Day 6: Wash garbage cans. Replace batteries
Day 7: Clean inside of refrigerator and freezer
Day 8: Cleaning washing machine and dryer vent
Be sure to follow along on Instagram too, as I share daily prompts for you to get the daily task completed.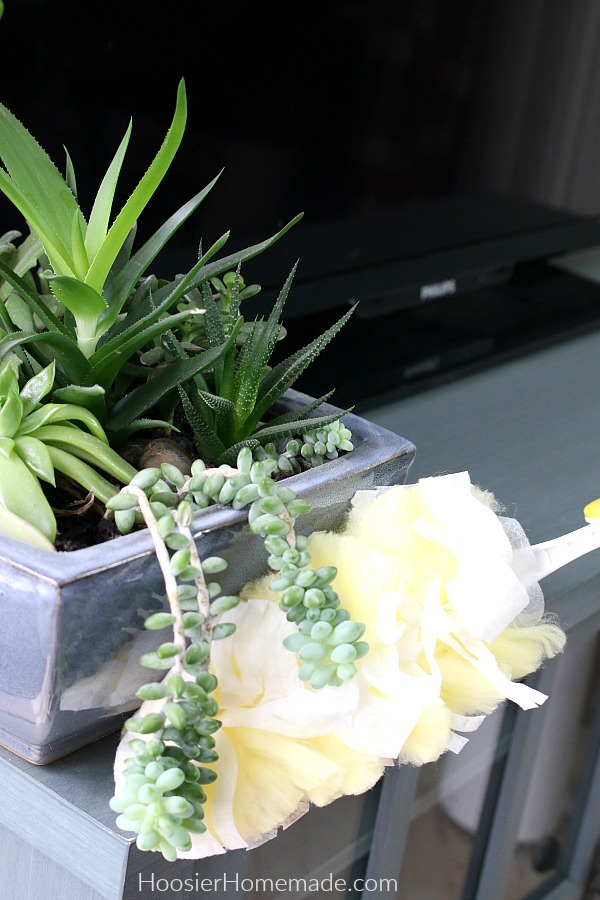 Day 9: Dust house plants
Day 10: Clean mirrors
Day 11: Sweep and vacuum floors
Day 12: Clean and buff stainless steel – I use these wipes that are made specifically for stainless steel and really like how well they work.
Day 13: Vacuum under couch and cushions
Day 14: Shampoo carpets
Day 15: Wipe down door knobs and light switches
Day 16: Wash blankets and curtains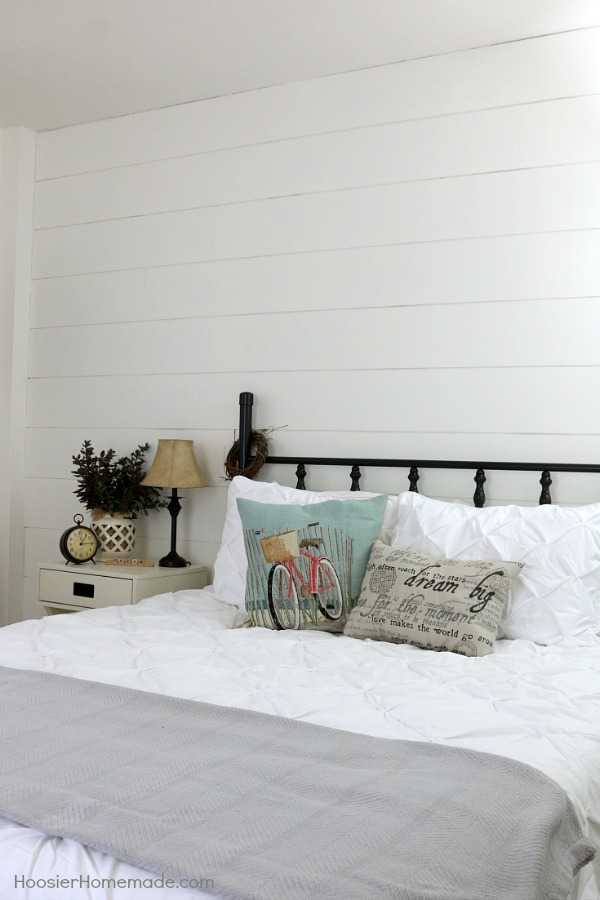 Day 17: Clean out oven
Day 18: Sanitize bathroom fixtures
Day 19: Scrub tub, sink and toilet
Day 20: Clean and reseal grout
Day 21: Wash windows
Day 22: Clean under beds
Day 23: Wash sheets
Day 24: Flip your mattress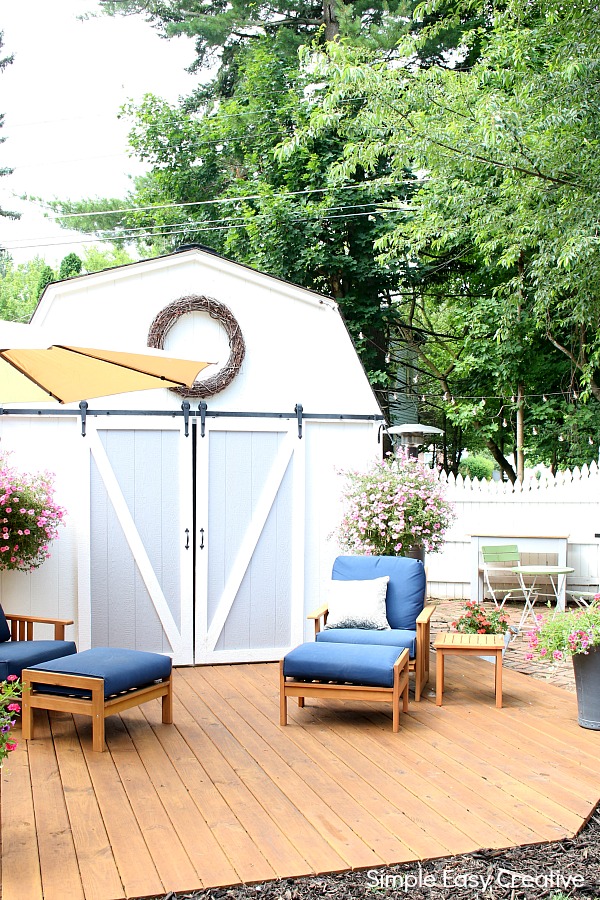 Day 25: Wash baseboards
Day 26: Dust surfaces in bedrooms
Day 27: Declutter paperwork
Day 28: Clean decks and/or porches
Day 29: Clean grill
Day 30: Wash walls and touch up paint
Day 31: Relax! Enjoy all your hard work! Or maybe decorate now for Spring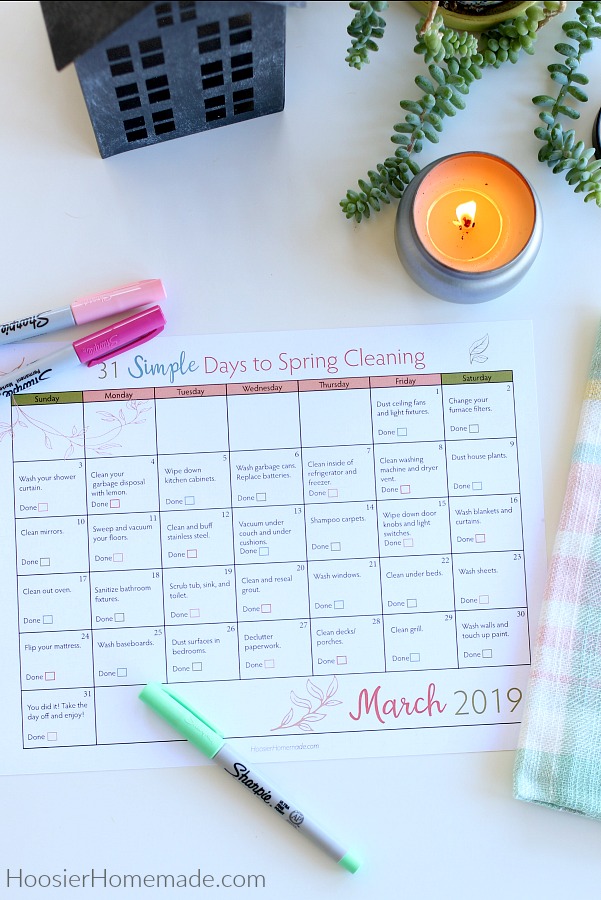 If you are looking for a Printable Cleaning Schedule – check out the Household Binder! You will receive a starter pack filled with printables to keep your home and life organized and running smoothly, like – Daily To Do sheets, Weekly Goals, Home and Vehicle Maintenance, Medical information and much more!