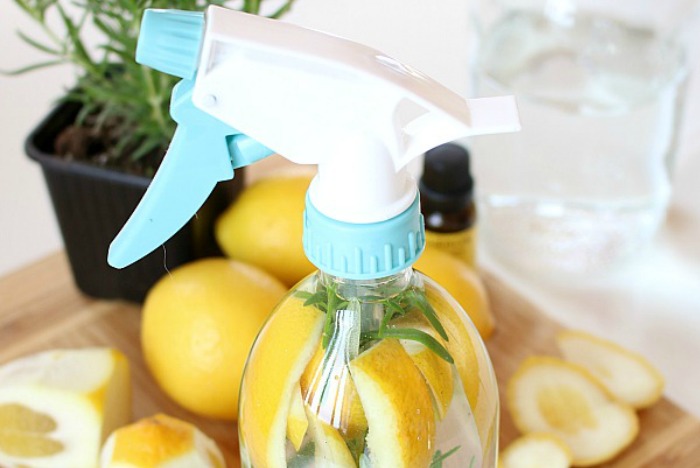 Making your own DIY All-Purpose Cleaner is not only simple and easy, it's also good for the environment, your family and your home. With just 3 ingredients you can make your own in minutes!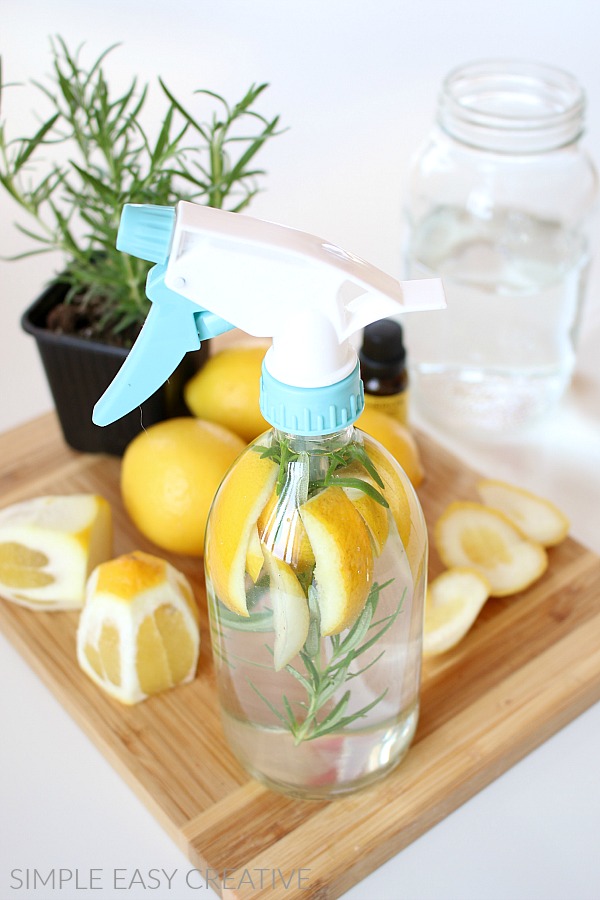 I have partnered with P&G to bring you this project! As always, the opinions are my own.
The way I have taken care of my home over the years has changed. When my boys were little, I was constantly picking up after them, and making sure the house was clean. While life has changed now that they are all out of the house, I still want our home to be clean and well cared for.
A couple years ago, I set out on a journey to take care of myself more, and one of the things that I am working toward is a chemical free home. This cleaning solution uses only 3 ingredients, plus lemon peel and rosemary, if you want to add it. And yes – it's simple and only takes minutes to make!
If are you are like me (over 50 and an Empty-Nester) you may like the new community from P&G – it's called Empty Nest, Full Life and they offer exclusive P&G coupons, recipes and tips for your home and health.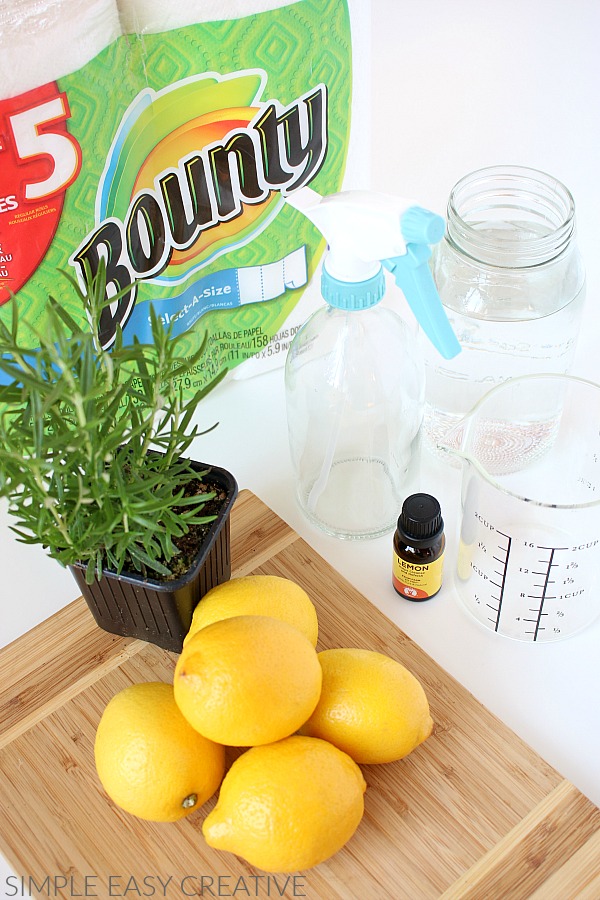 This cleaning solution works well on all surfaces throughout your home. I like using it the most on countertops and sinks. I tried using this recipe on mirrors and found that it didn't work well because of the essential oil. For glass cleaner, you can use a mixture of vinegar and rubbing alcohol, equal parts.
As with all cleaning, it's easier if you have the best supplies for the job. Bounty Select-a-size is not only "The Quicker Picker Upper" but it's also perfect for any size cleaning task. I love how I can tear off a small sheet for a quick clean up, or more sheets for larger jobs.
Watch for our simple tips to clean your home quickly and easily coming soon!
To get you started on your cleaning, here is the recipe for the cleaning solution:
DIY All-Purpose Cleaner
1 cup white vinegar
1 cup water
10-12 drops lemon essential oil
Peel of 2 lemons (optional)
2 springs of rosemary (optional)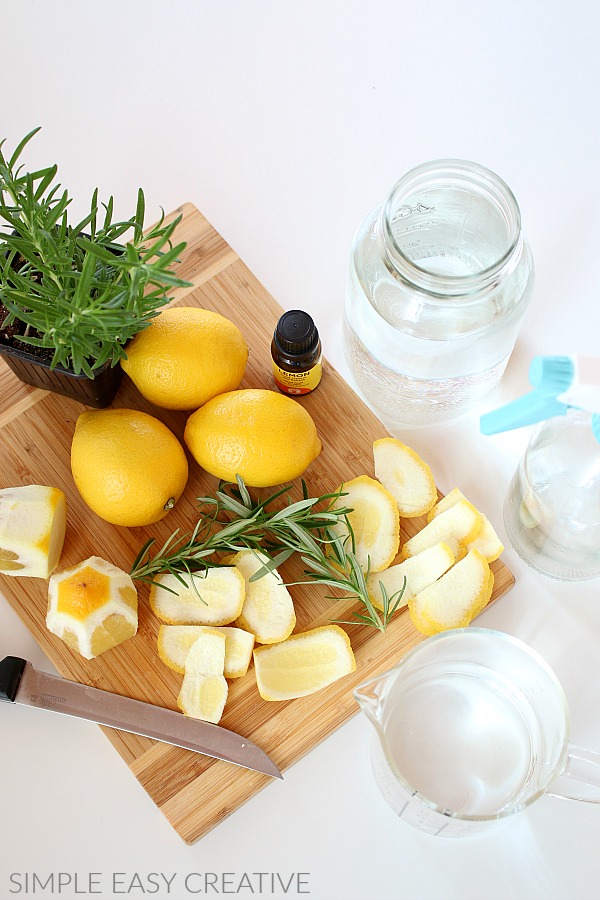 First, you will want to cut the lemon peels and rosemary. It is easiest if you slice a small amount off of one end of the lemon to give it a flat surface to sit on. Then cut the peels off.
For the rosemary, use small scissors to cut off a sprig or two. You can find the small rosemary (and other herb plants) in the produce section of most grocery stores.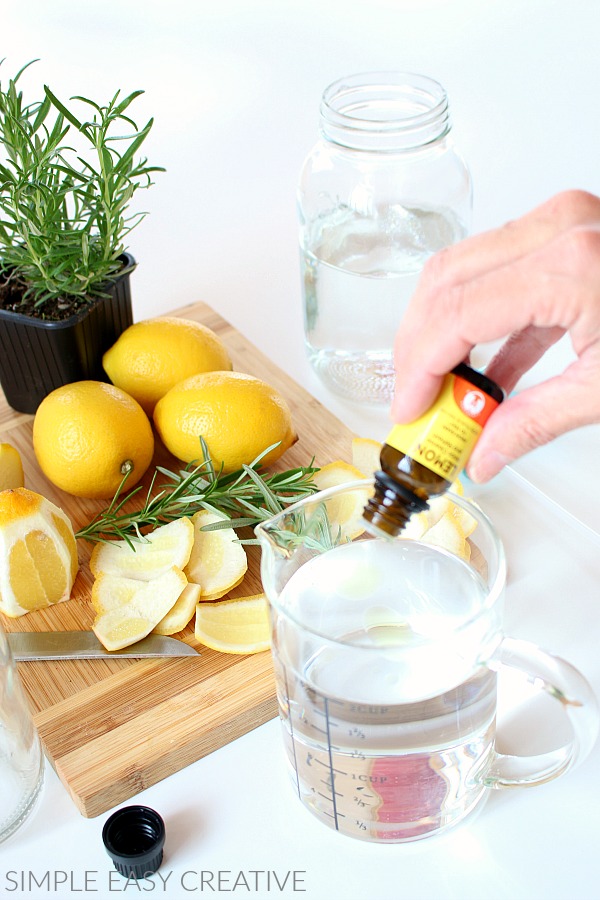 Next, add the water to a measuring cup, then pour in the vinegar. Then add 10-12 drops of lemon essential oil.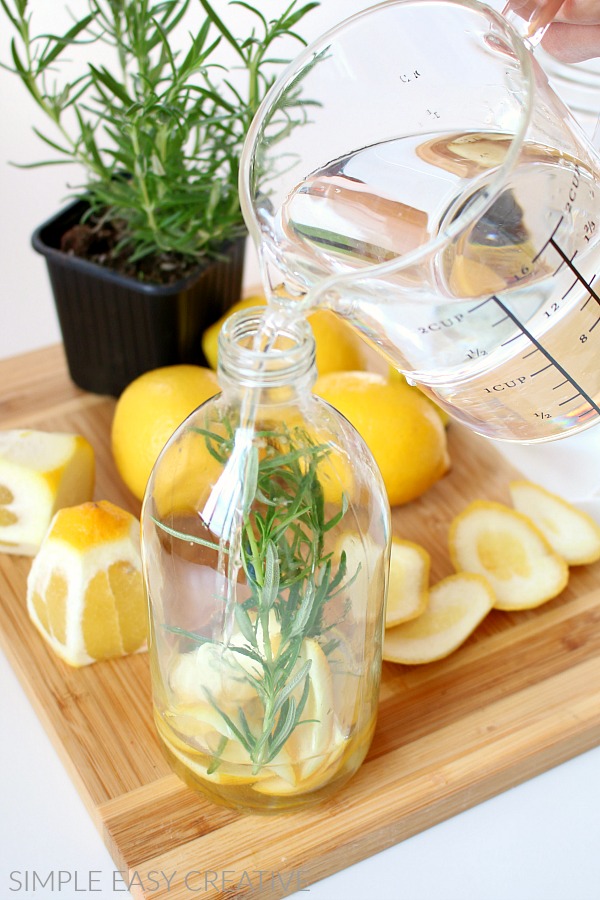 After adding the lemon peel and rosemary to the glass bottle, carefully pour in the vinegar cleaning solution mixture.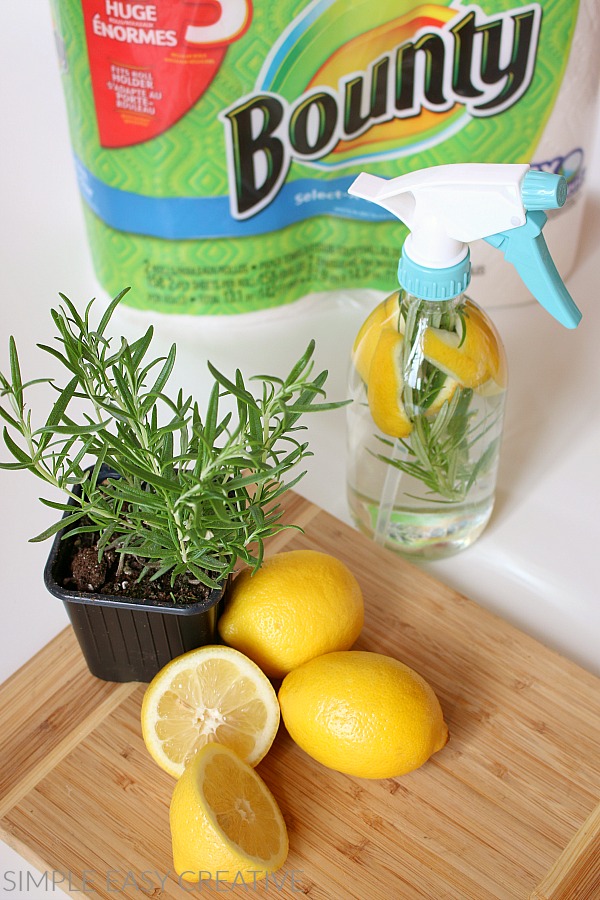 And you are all set and ready to clean. The glass bottle I used was an apple cider vinegar bottle, cleaned out and the label removed, with plastic nozzle fit on the top. You can also use a plastic spray bottle if you like.
Now it's time to grab your Bounty Select-a-size to get your cleaning done quickly and easily!
Join the new community from P&G