Are you ready to learn how to simplify your cleaning with a caddy? It's one of the household items I use everyday.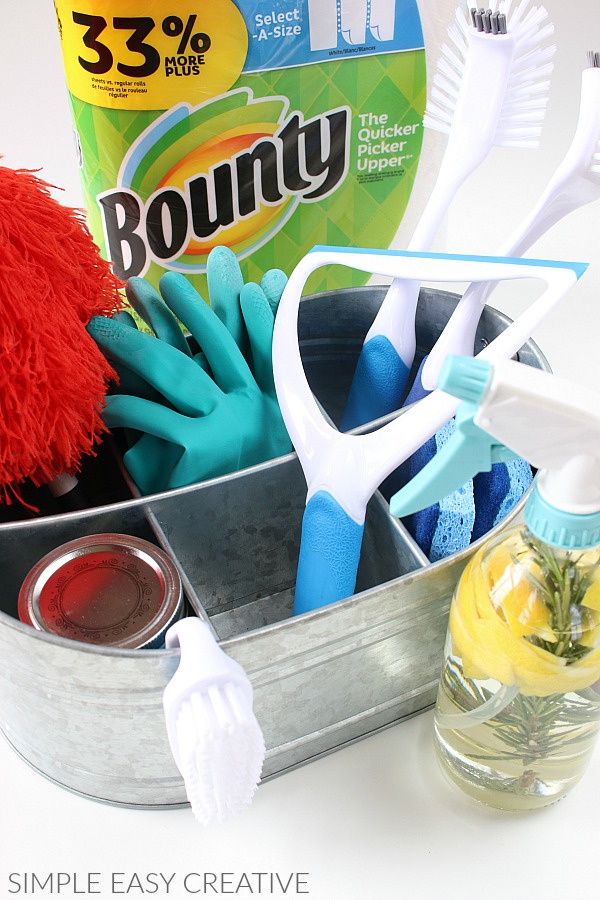 I have partnered with P&G to bring you this project! As always, the opinions are my own.
If there's one thing that we all want to do, is spend less time on cleaning and more time doing the things we love.
And if there's one thing to make that chore easier – it's being organized.
Spending time going around the house searching for the tools you need not only uses up valuable time, it can also cause unneeded stress.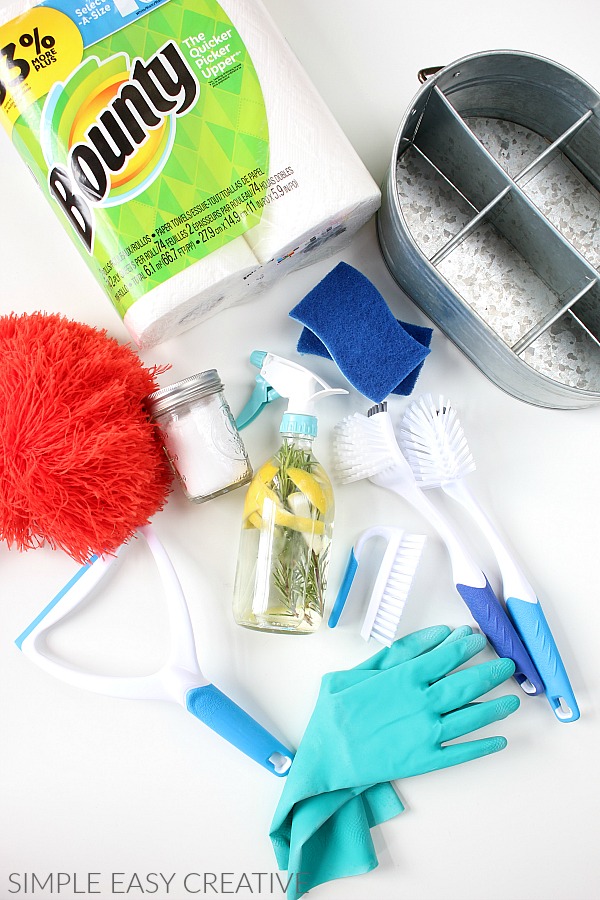 Creating your own cleaning caddy is super easy. The tools that you add to the caddy are, of course, totally up to you and what you need to get the work done more quickly and efficiently.
Another thing to keep in mind is to not add a lot of tools that you don't need. Keeping your cleaning caddy filled with the basic necessities can help a lot. And using tools that work for multiple tasks is good too.
Let's chat about the caddy – there are many, many options, the key to the best one, is get one that you will like to use. There are plastic cleaning caddies, some that have compartments, and others that are completely open. The most important thing I would suggest when choosing a cleaning caddy, is choose what you like – one that makes you feel good. Perhaps a bright colored one to make you feel happy while you are cleaning.
Here are a few other things to think about when looking for a cleaning caddy –
Lightweight – you will be adding weight to the caddy, so keeping it lightweight is important
Easy to clean – even though you have cleaning supplies in the caddy, it will get dirty
Handle – if you can find one with a permanent handle, that is the best
Compartments – you can certainly use a caddy that is open, but I like one that has compartments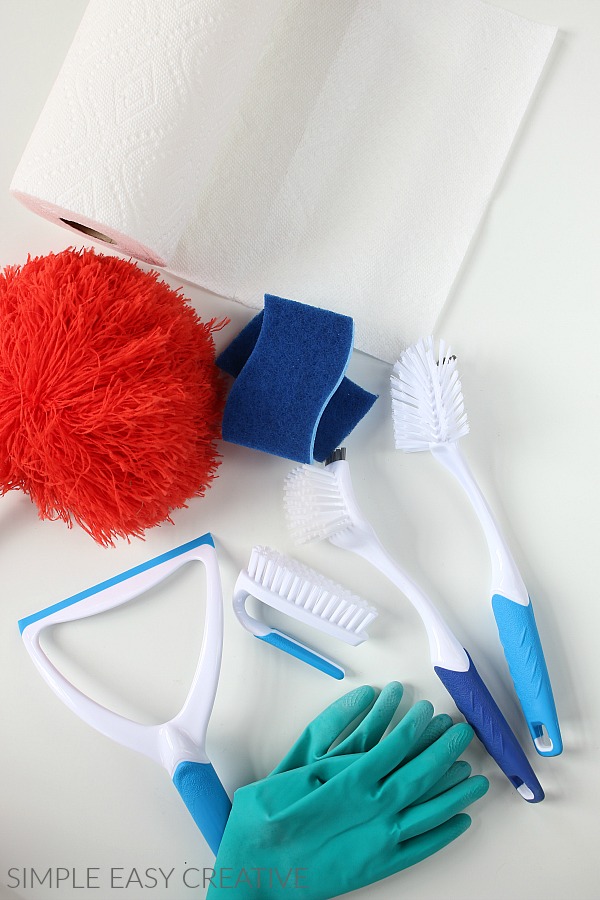 Next you need to choose the tools for the caddy. Again, this is totally up to your preference and what you need in your home. Here are a few that I like –
Bounty Select-a-size is not only "The Quicker Picker Upper" but it's also perfect for any size cleaning task
Rubber gloves
Brushes – different sizes and styles
Sponges
Duster
Squeegee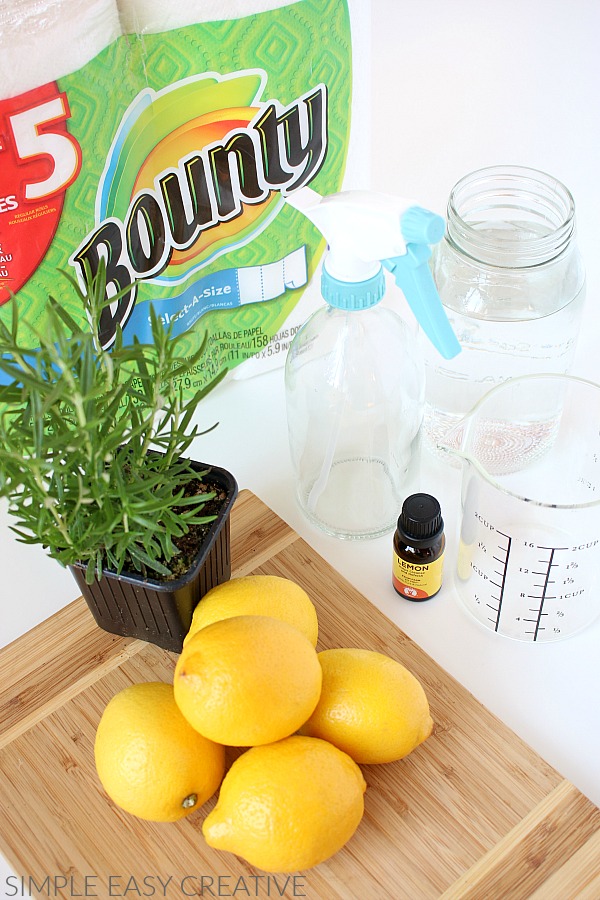 You will also need cleaning solution. I like to make my own. It's super easy, takes just a few ingredients, and is non-toxic. Adding baking soda to the cleaning caddy is also a good idea. I like to  sprinkle baking soda on the sinks, then spray with the cleaning solution for a quick clean up.
Make your own All-Purpose Cleaner in minutes!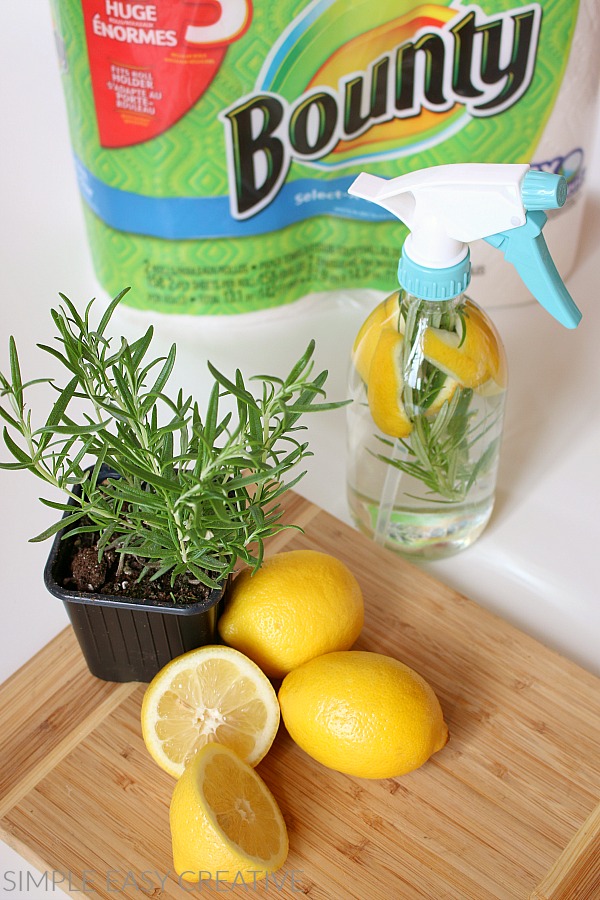 Join the new community from P&G